Over the years Suki Desu has written several articles on Japanese names. These articles were the ones that generated the most visits to the site. In order to simplify the search for names, I decided to make a very complete guide of male and female Japanese names.
This Japanese Names Guide will be constantly updated with new facts, information and articles related to Japanese Names. Thank you in advance and I ask in advance for your sharing and comment.
The article is quite extensive and explains everything about Japanese names in detail. If you're just interested in seeing a list of meaningful names, the table of contents below will help you jump straight to that part:
How do Japanese names work?
Generally, a Japanese name is made up of the first name and last name. Both are written using Kanji, Japanese characters of Chinese origin. Each ideogram has a meaning, which enriches the meanings of Japanese names.
The Japanese usually refer to strangers by their surname, followed by a suffix of respect. Only when there is a certain intimacy do people call each other by their first name, or personal name. The full name may be used in certain situations.
The Japanese Name can also be written using Hiragana. The full name is called jinmei [人名]. In formal and document writing, it is common to write the family surname first and the personal name or first name second.
Japanese names usually have more than one meaning thanks to homonyms that are common in Japanese words. Some may have meaning of fruits, colors, numbers, but their writing has a different meaning.
There is a pattern in choosing Japanese names. There is even a proper reading to be used in the ideograms that make up the name. You can't go out and take any ideogram and use your ON and KUN reading to form a name.
If you want to know more about how Japanese names work and how they are chosen, see the article below: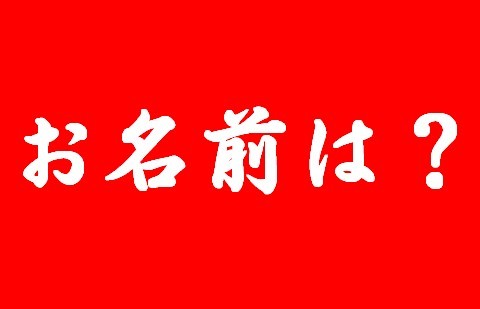 The Writing of Japanese Names
As already mentioned, the names are written in Ideograms of Chinese origin, but they can also be written in Hiragana depending on the situation. For those who don't know, the Japanese language is composed of 3 scripts, Hiragana, Katakana and Kanji.
These 3 scripts coexist in the language, they are used for different purposes. Hiragana is the standard script, the kanji is writing to distinguish homonymous words, like a written sign language, whereas the katakana is used to write Japanese words.
A single word can mix kanji and hiragana characters, like Japanese verbs that are usually written in Kanji and have a hiragana ending [verb eat = 食べる]. Foreign names are written in Katakana.
For example, my name is Kevin, so I have to write something like Kebin [ケビン], but if I want, I can also choose Japanese ideograms with similar readings to form my name using ideograms. A complicated but fun task.
The article below will help you understand more about the writing and speaking of Japanese names: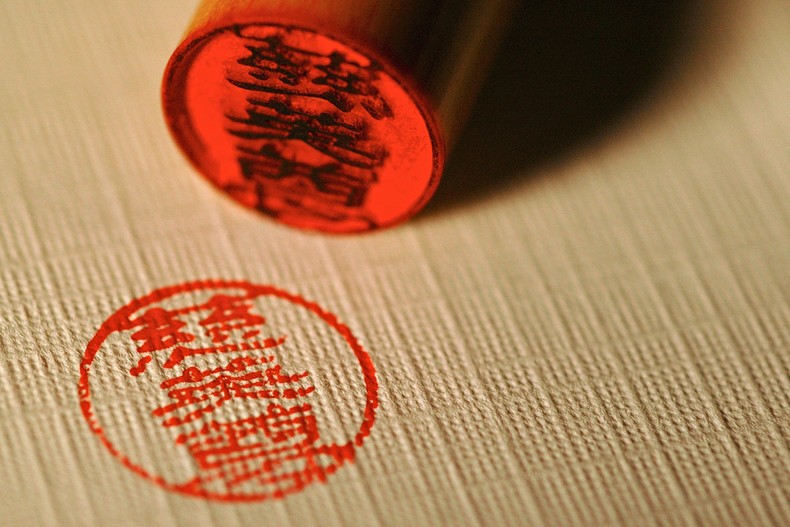 Transcribe your name to Katakana
The tool below allows you to type your name and see it written in Katakana:
The tool is not perfect! If your name ends with a consonant, do not write the consonant. If your name has a letter that has a long vowel, write the vowel twice. Example: If your name is Sarah slave Sahara. If your name has syllables with "C" consider replacing it with "K".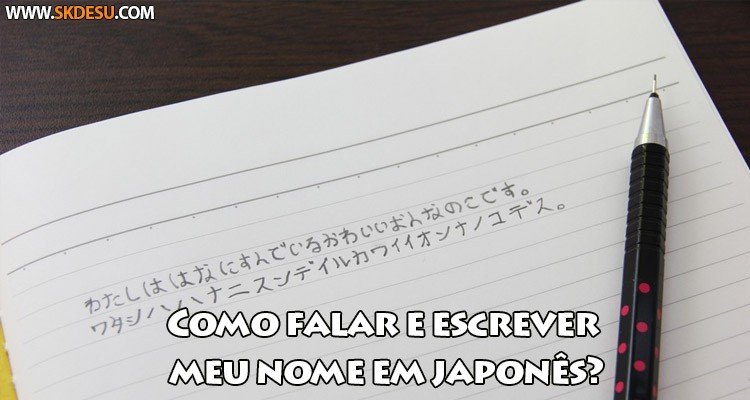 Discovering the Meaning of a Japanese Name
The first article that we are going to summarize and highlight in this Japanese name guide is How to find out the meaning of Japanese names. We made a video that summarized this entire article, let's leave it below:
Some are curious to know the meaning of a given name in Japanese. If it has the ideograms that make up that name, just throw it in the jisho.org. This dictionary shows the meaning of each ideogram that makes up the name in question.
If the person is looking for Japanese names with a certain meaning, they can do it the other way around, using the English word in the jisho.org dictionary; Then you should take the ideogram and search jisho using the hashtag #names.
I won't go into the subject further because we already have the article and the video in question. With these instructions you will be able to decipher meanings, create any name, discover its writing and meaning. Can we proceed with the Guide?
Japanese surnames and their meanings
Back in Japan, people didn't have last names. So, to differentiate some people from others, the Japanese used to refer to the person who lived in a certain place. That's how Japanese surnames came about.
You can see in detail the origin of Japanese surnames in our article. In short, Japanese surnames refer to descriptions of where families lived. Like the foot of the mountain, rice field, wide bridge or village.
For example, nakamura [中村] means in the middle of the village, many people live in villages, which is why it has become such a common surname. the same with Yamamoto what does it mean on the mountain and Yamada which means mountain rice paddy.
The most common surname in Japan is satou, more than 1,928,000 people have this surname. Satou is written mainly with the ideograms [佐藤] which together mean wisteria field. Today there are about 200,000 surnames in Japan.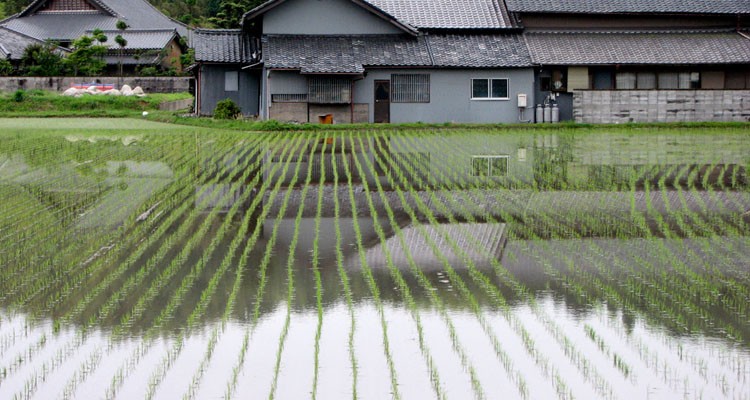 Honorific Treatments in Japanese Names
In addition to saying the name, in Japan we use honorifics or suffixes after the name to show respect. Similar to the terms Sir, Professor and others. In Japan it is uncommon to call a person only by name, these suffixes are always used.
The use of suffixes is necessary in names, because Japanese names have several homonyms. They help us to distinguish common words from the names of people in Japan. Even though the writing is different, the Japanese pronunciation is limited to 109 syllables.
There are hundreds of japanese honorifics you can see here. These Honorifics can be used for both the first name and the last name, which is usually used more in formal conversations. Fortunately we will summarize the main honorifics here:
San [さん] – A title of respect normally used between equals of any age. Although the closest analogue in Portuguese is "Sr." or "Miss". San is universally added to a person's name, in both formal and informal contexts.
Chan [ちゃん] – A diminutive suffix that expresses trust, affinity or security with the person. Generally, chan is informal, used for babies, children, grandparents and teenagers. Chan is most often used to refer to young women.
Kun [君] – This is an informal suffix used between friends, a colleague, a brother or a younger boy. It is often used in the relationship "superior talking to an inferior" to refer to the inferior.
Sama [さま] – It is a significantly more respectful and formal version of the san. It is mostly used to refer to people much higher up in the hierarchy, and sometimes to a person you idolize or greatly admire.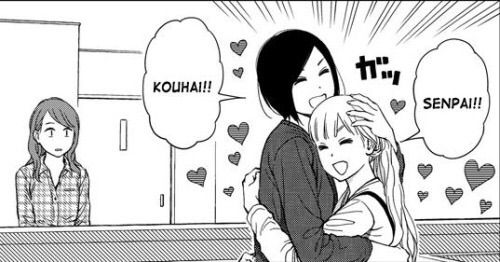 How to know if a Japanese name is feminine or masculine?
In the West we can differentiate between a masculine and feminine name by their endings, but in Japanese it is more complicated, as we constantly see feminine names ending in "O" and masculine names ending in "A". How to differentiate gender in Japanese names?
Many Japanese names can be considered Unisex, but some names are considered feminine and masculine by the way they are written, ideograms used and also by their endings. See some examples below:
Generally feminine names end or have the following ideograms and phonemes:
ok [子]
mi [美]
ok [花・華]
and [江・恵]
na 奈・[菜]
no [乃]
laughs [里]
oh [愛]
sa [幸]
Usually masculine names end in or have the following ideograms and phonemes:
ro [郎]
OK [太]
suke [介・助・祐]
O [男・夫・雄・生]
yes [哉・也]
kichi [吉]
hiko [彦]
nobu [信]
正
勝
健
Usually Japanese female names use cute ideograms like child, flowers, beauty and others. There may be exceptions and we find male names with such ideograms. If a first name has more than three syllables, it is almost always a masculine name.
If you are in doubt whether a name is female or male, just type the name in romaji or kanji in google images and people will appear. We recommend activating safe search so that indecent images do not appear. You can check the gender of a name on jisho.org
Lists of Japanese Names and their Meanings
Now it's time to share a complete list of all the name articles on the site:
Other Japanese Name Articles
Some articles have slightly different themes, we will list them below:
Chinese names and Korean names
Suki Desu is also focused on other Asian countries, so we also write articles on Korean names and Chinese names. In order to help your search, we will leave these articles below:
Learn Words Article Names
We also have another site focused on words, and there we share several lists of names. As a bonus, I'll let some of the articles on this site Learn Words. Hope you enjoyed this Japanese name guide! If you liked it share!
Japanese female names with meanings
Responsive Table: Scroll the table to the side with your finger >>
| | | | |
| --- | --- | --- | --- |
| romaji | HIRAGANA | KANJI | MEANINGS |
| THERE | あい | 愛 | 愛(ai) = Love |
| akemi | あけみ | 明美/朱美 | The Kanji 美(mi) Means Beauty, beautiful / The kanji 明(Ake) Means resplendent, illuminate, shine. The kanji 朱(Ake), another way of writing this name, means something red, scarlet. |
| Sawako | さわこ | 爽子 | 爽 (Sawa) Means refreshing, invigorating, clear, happy.子 (Ko) means Child |
| Yuuki | ゆうき | 優希悠生 | 優 (Yuu) "kindness, superiority" or 悠(Yuu) "distant, slow" combined with 希(Ki) "hope", commerce (Ki) "Radiant" or 生(Ki) "Life". |
| akiko | あきこ | 晶,明,秋 + 子 | Kanji have the meanings: 晶 (Aki) "spark", 明 (Aki) "bright" or "Autumn" from: 秋 (Aki) combined with 子 (ko) "child". |
| Aimi | あいみ | 愛美 | 愛 (ai) "love, affection" and 美 (mi) "beautiful". |
| akane | あかね | 赤根 | Akane means dark red, 赤(aka, red) "ne" can mean many things the kanji 根 means root, perseverance. |
| airi | あいり | 愛 | 愛 (ai) "love, affection" combined with 莉 (ri) "jasmine" or 梨 (ri) "pear". |
| here | あき | 晶, 明, 秋, 亜希 | 晶"spark",明"bright" or: 秋"Autumn". It can also come from 亜 (a) "second, Asia" combined with 希 (Ki) "hope". |
| akiko | あきこ | | Like Aki, + 子 meaning child. |
| friend | あみ | 亜美 | 亜 (a) "second, Asia" and 美 (mi) "beautiful". |
| ayane | あやね | 彩音, 綾音, 絢音 | 彩 (Aya) "color", 綾 (Aya) "design" or 絢 (Aya) "kimono design" combined with 音 (ne) "sound". |
| Chika[ko] | ちかこ | 千香子 | Chika or Chikako: 千 (Chi), "thousand", 智 (Chi) "wisdom, intellect" or 散 (Chi), "dispersion", 香 (ka) "the smell of perfume" and 子 (ko) "child" |
| Emi | えみ | 恵,絵+美 | 恵 (e) "blessing, favor" or 絵 (e) "imagine" combined with 美 (mi) "beautiful". |
| Hana[ko] | はなこ | 花子 | 花 (hana) "flower" and 子 (ko) "child". |
| Haruka | はるか | 遥, 春花, 晴香' | 遥 "far, distant". It can also come from 春 (Haru) "Spring" or 晴 (Haru) "enlighten" combined with 花(ka) "flower" or 香 (ka) "smell, perfume". |
| hitomi | ひとみ | | 瞳"eye pupil". It can also come from 智 (hito) "wisdom, intellect" and 美 (mi) "beautiful". This name is often written in hiragana. |
| Hoshi | ほし | 星 | It means star. |
| Keiko | けいこ | 慶子, 敬子, 啓子' | 慶 (kei) "to celebrate", 敬 (kei) "respect" or "open" a啓 (kei) combined with 子 (ko) "child". |
| Misaki | みさき | 美咲 | 美 (mi) "beautiful" and 咲 (Saki) "flower". |
| mizuki | みずき | 美月, 瑞希 | 美(mi) "beautiful" and 月 (zuki) "Moon". It can also come from 瑞 (mizu) "Congratulations" and 希 (Ki) "hope". |
| naoko | なおこ | 直子 | 直 (nao) "honest, straight" and 子 (ko) "child". |
| satomi | さとみ | | 里 (sato) "village" or "sage" from 聡 (sato) combined with 美 (mi) "beautiful". |
List of Japanese female names with Kanji
Responsive Table: Scroll the table to the side with your finger >>
| | |
| --- | --- |
| Japanese name | Ideograms |
| THERE | 藍; 愛 |
| AIKO | 愛子 |
| AIMI | 愛美 |
| AKANE | 茜 |
| AKEMI | 明美 |
| AKI | 1-秋, 2-明, 3-晶 |
| ASAMI | 麻美 |
| ASUKA | 明日香 |
| ATSUKO | 1-篤子, 2-温子 |
| AYA | 1-彩, 2-綾 |
| AYAKO | 1-彩子, 2-綾子 |
| AYAME | 菖蒲 |
| AYANO | 1-彩乃, 2-綾乃 |
| CHIE | 恵 |
| CHIEKO | 恵子 |
| CHIHARU | 千春 |
| CHIKA | 散花 |
| CHINATSU | 千夏 |
| CHIYO | 千代 |
| CHIYOKO | 千代子 |
| CHOU | 蝶 |
| EIKO | 栄子 |
| EMI | 1-恵美, 2-絵美 |
| EMIKO | 1-恵美子, 2-笑子 |
| ERI | 絵理 |
| ETSUKO | 悦子 |
| FUJI | 富 |
| HANA | 花 |
| HARU | 1-晴, 2-春, 3-陽 |
| HARUKA | 遙, 遥, 悠, 遼 |
| HARUKI | 春樹 |
| HARUMI | 春美 |
| HIDEKO | 秀子 |
| HIKARI | 光 |
| HIKARU | 輝 |
| HIRO | 1-裕, 2-寛, 3-浩 |
| HIROMI | 1-裕美, 2-浩美, 3-寛美 |
| HISOKA | 密 |
| HITOMI | 瞳 |
| HOTARU | 蛍 |
| IZUMI | 泉 |
| JUNE | 順 |
| JUNKO | 1-順子, 2-純子 |
| KAEDE | 楓 |
| KAMEKO | 上子 |
| KAMIKO | 上子 |
| KAORI | 香織 |
| KAORU | 薫 |
| KASUMI | 霞 |
| KATSUMI | 勝美 |
| KAZUE | 一恵 |
| KAZUKO | 1-和子, 2-一子 |
| KAZUMI | 和美 |
| KEI | 1-恵, 2-慶, 3-桂, 4-敬, 5-啓, 6-圭, 7-景 |
| KIKU | 菊 |
| KIMI | 君 |
| KIYOKO | 清子 |
| KIYOMI | 清見 |
| KO | 1-幸, 2-光, 3-康 |
| KOHAKU | 琥珀 |
| KOTONE | 琴音 |
| KOU | 1-幸, 2-光, 3-康 |
| KUMIKO | 久美子 |
| KYO | 1-杏, 2- 京, 3- 協, 4- 郷 |
| KYOU | 1-杏, 2- 京, 3- 協, 4- 郷 |
| MAY | 舞 |
| MAKI | 1-真紀, 2-真希, 3-真貴, 4-真樹 |
| MAKOTO | 誠 |
| MANNA | 愛 |
| MARIKO | 真里子 |
| BUT | 1-正, 2-雅, 3-昌, 4-真, 5-政, 6-将 |
| MASAMI | 雅美 |
| MASUMI | 真澄 |
| MASUYO | 益世 |
| MAYUMI | 麻弓 |
| MEGUMI | 恵 |
| MI | 美 |
| MICHI | 道 |
| MICHIKO | 美智子 |
| MIDORI | 緑 |
| MIEKO | 美枝子 |
| MIHO | 1-美保, 2-美帆 |
| MIKI | 1-美紀, 2-美姫, 3-美樹, 4-美貴 |
| MINAKO | 美奈子 |
| MINOR | 里 |
| MISAKI | 美咲 |
| MITSUKO | 光子 |
| MITSURU | 満 |
| MIWA | 1-美和, 2-美輪, 3-三和, 4-三輪 |
| MIYAKO | 美夜子 |
| MIYOKO | 美代子 |
| MIYUKI | 1-美幸, 2-美雪, 3-深雪 |
| MIZUKI | 美月 |
| EOM | 萌 |
| MOMO | モモ |
| MOMOE | 百恵 |
| MOMOKO | 桃子 |
| MORIKO | 森子 |
| NAOKI | 直樹 |
| NAOKO | 1-直子, 2-尚子 |
| NAOMI | 直美 |
| NATSUMI | 夏美 |
| NOBUKO | 信子 |
| NORI | 1-儀, 2-典, 3-則, 4-法 |
| NORIKO | 法子 or 典子 |
| KING | 1-鈴, 2-零, 3-麗, 4-霊 |
| REIKO | 麗子 |
| REN | 蓮 |
| RIA | 理恵 |
| RIKA | 泉 |
| RIN | 凛 |
| RYOKO | 1-亮子, 2-涼子 |
| SACHIKO | 幸子 |
| SAKI | 咲 |
| SAKIKO | 咲子 |
| SAKURA | 桜 |
| SANGO | さんご |
| SAYURI | 小百合 |
| SETSUKO | 節子 |
| SHIGEKO | 成子 |
| SHIKA | 鹿 |
| SHINJU | 真珠 |
| SHIORI | 詩織 |
| SHIZUKA | 静香 |
| SHIZUKO | 静子 |
| SORA | 空 |
| SUMIKO | 澄子 |
| SUSUMU | 進 |
| SUZU | 鈴 |
| SUZUME | 雀 |
| TAKAKO | 1-隆子, 2-孝子, 3-貴子, 4-敬子 |
| TAKARA | 宝 |
| TAMIKO | 民子 |
| TERUKO | 照子 |
| TOMIKO | 美子 |
| TOMOKO | 1-友子, 2-知子, 3-智子 |
| TOSHIKO | 敏子 |
| TSUKIKO | 月子 |
| ONE AND | 梅 |
| UMEKO | 梅子 |
| USAGI | 兎 |
| YASU | ヤス |
| YASUKO | 康子 |
| YOKO | 1-洋子, 2-陽子 |
| YOSHI | 1-義, 2-吉, 3-良 |
| YOSHIE | 1-佳江, 2-由栄, 3-淑恵, 4-好恵 |
| YOSHIKO | 1-好子, 2-芳子, 3-良子 |
| YUKA | 1-由佳, 2-佑香 |
| YUKI | 1-幸, 2-雪 |
| YUKIKO | 由希子 |
| YUKO | 1-優子, 2-裕子, 3-祐子 |
| YUMI | 由美 |
| YUMIKO | 由美子 |
| YURIKO | 百合子 |
Japanese male names with meanings
Responsive Table: Scroll the table to the side with your finger >>
| | | | |
| --- | --- | --- | --- |
| romaji | HIRAGANA | KANJI | MEANINGS |
| Ichigo | いちご | 一護 | Although the word Ichigo literally means strawberry, the Kanji 護 means to defend, protect, guard. And of course 一 Means One or First. |
| akio | あきお | '昭夫, 昭男, 昭雄' | 昭 (Aki) "bright" combined with 夫 (o) "husband, man", 男 (o) "male" or 雄 (o) "hero, manly". |
| akira | あきら | 昭, 明, 亮 | 昭"bright",明"bright" or 亮"clean". |
| Daisuke | だいすけ | | 大 (Dai) "big, big" and 輔 (suke) "help". |
| haru | はる | 陽,春,晴 | 陽"Sun, 春"Spring" 晴"enlighten". |
| hideki | ひでき | 秀,英+樹 | 秀 (hide) "esteem, excellence" or 英 (hide) "excellent" combined with 樹 (Ki) "tree". |
| kenta | けんた | 健太 | 健 (Ken) "healthy, strong" and 太 (ta) "thick, big". |
| Ryuunosuke | りゅうのすけ | 龍之介 | 龍 (Ryuu) "dragon" or 隆 (Ryuu) "noble, prosperous" combined with 之 (not)"de" and 介 (suke) "forerunner, herald". |
| Shin | しん | | It means real and true, with kanji 新 It means New. |
| Tsubasa | つばさ | 翼 | It means Wing. |
| Yuuki | ゆうき | 優希, 悠希, 優輝, 悠生 | 優 (Yuu) "kindness, superiority" or 悠 (Yuu) "distant, slow" combined with 希 (Ki) "hope", Commerce (Ki) "radiance" or 生 (Ki) "Life". |
| Yuuto | ゆうと | 優斗, 悠斗, 悠人, 悠翔, 優翔 | 優 (Yuu) "gentleness, superiority" or 悠 (Yuu) "distant, leisurely" combined with 斗 (to), which refers to the constellation Ursa Major, or 人 (a) "person" or and (a) "sound, to fly". |
| Yuki | ゆき | 幸, 雪, 由貴, 由紀 | 幸 "Happiness" or 雪"Snow". It can also come from 由 (Yu) "reason", combined with 貴 (Ki) "valuable" or 紀 (Ki) "chronic". |
| Yamato | やまよ | 山よ | It refers to the ancient Yamato period of Japanese history, which lasted until the 8th century. The individual kanji are 大 "big, big" and 和 "Harmony". |
List of Japanese male names with Kanji
Responsive Table: Scroll the table to the side with your finger >>
| | |
| --- | --- |
| Japanese name | Ideograms |
| AKI | 1-秋, 2-明, 3-晶 |
| AKIHIKO | 明彦 |
| AKIHIRO | 大畠 |
| AKIO | 1-昭雄, 2-昭夫 |
| AKIRA | 1-明, 2- 亮 |
| AOI | 1-碧, 2- 葵 |
| ARATA | 新 |
| ATSUSHI | 敦 |
| SO | 大 |
| DAIKI | 1-大輝, 2-大貴, 3-大樹 |
| DAISUKE | 大輔 |
| EIJI | 1-永次, 2-英治, 3-英二, 4-栄治 |
| SMOKE | 文雄 |
| GORO | 五郎 |
| GOOO | 五郎 |
| HACHIRO | 八郎 |
| HAJIME | 肇, 元 |
| HARU | 1-晴, 2-春, 3-陽 |
| HIDEAKI | 秀明 |
| HIDEKI | 秀樹 |
| HIDEO | 英夫 |
| HIKARU | 輝 |
| HIRO | 1-裕, 2-寛, 3-浩 |
| HIROAKI | 広朗 |
| HIROKI | 弘樹 |
| HIROSHI | 1-寛, 2-浩 |
| HISAO | 寿夫 |
| HISASHI | 久志 |
| HISOKA | 密 |
| HITOSHI | 等 |
| HOTAKA | 穂高 |
| ICHIRO | 一郎 |
| ISAMU | 勇 |
| ISAO | 功 |
| IWAO | 巌 |
| IZANAGI | イザナギ |
| JIROU | 二郎 |
| JUNE | 順 |
| JUNICHI | 順一 |
| SWEARS | 十郎 |
| KAEDE | 楓 |
| KATASHI | 堅 |
| KATSU | 勝 |
| KATSUMI | 克己 |
| KATSUO | 勝雄 |
| KATSURO | 勝郎 |
| KAZUHIKO | 和彦 |
| KAZUHIRO | 一浩 |
| KAZUKI | 1-和希, 2-一輝 |
| KAZUO | 1-和夫, 2-一男 |
| KEI | 1-恵, 2-佳, 3-敬, 4-圭, 5-慧 |
| KEIICHI | 圭一 |
| KEIJI | 敬二 |
| KEN | 1-健, 2-謙, 3-研 |
| KENSHIN | 謙信 |
| KENTA | 健太 |
| KICHIROU | 吉郎 |
| KIN | 欽 |
| KIOSHI | 淳 |
| KIYOSHI | 淳 |
| KO | 1-幸, 2-光, 3-康 |
| KOHAKU | 琥珀 |
| KOICHI | 光一 |
| KOJI | 光司 |
| KOU | 1-幸, 2-光, 3-康 |
| KUNIO | 國男 |
| KUROU | 九郎 |
| KYO | 1-杏, 2- 京, 3- 協, 4- 郷 |
| MAKOTO | 誠 |
| MAMORU | 守 |
| MANABU | 学 |
| BUT | 1-正, 2-雅, 3-昌, 4-真, 5-政, 6-将 |
| MASAHIKO | 正彦 |
| MASAHIRO | 正洋 |
| MASAKI | 昌樹 |
| MASANORI | 正則 |
| MASAO | 正男 |
| MASARU | 勝 |
| MASASHI | 雅 |
| MASATO | 正人 |
| MASAYOSHI | 昌良 |
| MASAYUKI | 正幸 |
| MASUMI | 真澄 |
| MICHI | 道 |
| MICHIO | 道夫 |
| MIKIO | 美樹夫 |
| MINOR | 里 |
| MINORU | 里 |
| MITSUO | 光子 |
| MITSURU | 満 |
| NOT | 1-直, 2-尚 |
| NAOKI | 直樹 |
| NOBORU | 翔 |
| NOBU | 1-信, 2-延 |
| NOBUO | 信夫 |
| NOBUYUKI | 信行 |
| NORI | 1-儀, 2-典, 3-則, 4-法 |
| IN THE RIVER | 法男 |
| OROCHI | 大蛇 |
| RAIDEN | 雷電 |
| ROKURO | 六朗 |
| RYO | 1-亮, 2-遼, 3-諒, 4-涼 |
| RYOTA | 亮太 |
| RYUU | 竜 |
| SABURO | 三郎 |
| SATORU | 1-暁, 2-悟, 3-聡, 4-知, 5-覚, 6-諭, 7-了, 8-智 |
| SATOSHI | 聡 |
| SEIICHI | 精一 |
| SEIJI | 精二 |
| SHICHIRO | 七郎 |
| SHIGEO | 重夫 |
| SHIGERU | 茂 |
| SHIN | 1-晋, 2-信, 3-紳, 4-心, 5-慎, 6-新, 7-進, 8-真 |
| SHINJI | 真二 |
| SHO | 翔 |
| SHOICHI | 翔一 |
| SHOJI | 翔二 |
| SHOU | 翔 |
| SHUICHI | 修一 |
| SHUJI | 修二 |
| SORA | 空 |
| SUSUMU | 進 |
| TADAO | 忠夫 |
| TADASHI | 1-忠, 2-正 |
| TAKAHIRO | 貴浩 |
| TAKAO | 孝雄 |
| TAKASHI | 隆 |
| TAKAYUKI | 隆行 |
| TAKEHIKO | 1-雄彦, 2-岳彦 |
| TAKEO | 1-剛雄, 2-武雄 |
| TAKESHI | 武 |
| TAKUMI | 1-巧, 2-匠, 3-工 |
| TAMOTSU | 保 |
| TARO | 太郎 |
| TATSUYA | 竜也 |
| TERUO | 輝男 |
| TETSUO | 1-哲雄, 2-哲夫 |
| TETSUYA | 哲哉 |
| TORU | 徹 |
| TOSHI | 慧 |
| TOSHIO | 俊夫 |
| TOSHIYUKI | 敏幸 |
| TSUNEO | 恒雄, 恒夫 |
| TSUTOMU | 努 |
| TSUYOSHI | 剛 |
| YASUHIRO | 1-泰裕, 2-泰弘, 3-恭弘, 4-泰博 |
| YASUO | 康夫 |
| YASUSHI | 靖 |
| YOICHI | 1-妖一, 2-陽一, 3-洋一, 4-与一 |
| YOSHI | 1-義, 2-吉, 3-良 |
| YOSHIAKI | 義明 |
| YOSHIHIRO | 義博, 義弘, 義博 |
| YOSHIKAZU | 1-義量, 2-良和 |
| YOSHIO | 1-誉士夫, 2-良夫 |
| YOSHIRO | 1-義郎, 2-良郎, 3-義博 |
| YOSHITO | 1-義人, 2-美人, 3-由人 |
| YOSHIYUKI | 1-義行, 2-吉行, 3-由悠季 |
| YUICHI | 1-裕一, 2-雄一 |
| YUKI | 1- 幸, 2- 雪 |
| YUKIO | 1-幸雄, 2-行雄 |
| YUTAKA | 裕 |
| YUU | 優 |
| YUUDAI | 雄大 |