Unlike most lists of Japanese names on the internet, in this article you will see a list of ideograms [kanji] and their meanings. I hope you like this huge list of feminine names with perfect meanings to put on your daughter or pet.
Remembering that the meaning is very shallow and sometimes it doesn't make sense, because it needs the person to know the ideogram [kanji] and its essence to understand the deep meaning of each name.
I recommend that before deciding on your daughter's name, you carry out a long research of the meaning of these ideograms using the jisho dictionary.
We also recommend reading:
To facilitate the search, you can press CTRL + F and write the name you are looking for.
Unfortunately our List is limited and does not have 5% of the existing Japanese names nor does it specify details of their meanings. If you want to delve deeper into Japanese names, we recommend some of the name dictionaries below:
How to find out the meaning of a female Japanese name
We created an article that serves as a Japanese Names Guide where we talk all about Japanese names, their origin and how to discover the meaning and choose a name. Let's briefly talk about Japanese female names in this article.
Read our: Japanese Female and Male Names Guide
Before the list begins, we recommend watching our Japanese names video that can help you choose other names you might not find on the list, as well as delve into the meaning of each of the Japanese female names.
Japanese Female Names By Period or Era
Taisho period [1912-1926] – The most popular Japanese female names of the Taisho Era were Chiyo and Fumiko.
Showa period [1927-1980] – Kazuko and Sachiko were among the top picks in the Showa Period. By 1958 the names Kumiko, Yumiko and Keiko were the most commonly placed names on female babies in Japan. Around 1965 we had Mayumi, Naomi and Akemi. In the 80's we had many babies named Ai which means love.
Heisei Era or Period [1989-2019] – At the beginning of Emperor Akihito's Heisei Era, the choices were between Narumi, Noriko and Saki. In the 2000s, most of the children were named Sakura, Haruna and Yuzuki.
Japanese female names AB
name meaning THERE [藍|愛] in Japanese it is "indigo" 2) "love";
Meaning of AIKA [愛 佳] in Japanese it is "love song";
Meaning of AIKO [愛子] in Japanese it is "love child";
Meaning of AIMI [愛美] in Japanese it is "love + beauty";
Meaning of AKANE [茜] in Japanese it is "bright red";
Meaning of AKEMI [明美] in Japanese it is "shining beauty";
Meaning of AKI [秋|明|晶] in Japanese it is " or "autumn". 2] "Light and dawn" 3) "bright";
Meaning of AKIKO [秋子|明子|晶子] in Japanese it is "autumn child" 2) "bright child"|3) "sparkling child";
Meaning of AKIRA [明|亮] in Japanese it is "bright" 2) "clear";
Meaning of AMAYA is "evening rain." [Last name]
Meaning of AOI [碧|葵] is "Blue" 2) "hollyhock";
Meaning of ARISU [アリス] in Japanese it is Alice;
Meaning of ASAMI [麻美] in Japanese it is "morning beauty";
Meaning of ASUKA [明日香] in Japanese it is "fragrance of tomorrow";
Meaning of ATSUKO [篤子|温子] in Japanese it is "child + kind" 2) "warm child";
Meaning of AVARON [アヴァロン] it is "island of apples";
Meaning of AYA [彩|綾] in Japanese it is "colorful" 2) "design";
Meaning of AYAKA [花彩|彩華] in Japanese it is "flower-color" 2) "petal-color";
Meaning of AYAKO [彩子|綾子] in Japanese is ". Child-project" or "color-child";
Meaning of AYAME [菖蒲] in Japanese it is "flower of iris";
Meaning of AYANO [彩乃|綾乃] in Japanese it is "my color, my project";
Meaning of AYUMI [あゆみ] in Japanese it is "pace, stroll, walk";
Meaning of AZUMI [あずみ] in Japanese it is "safe residence";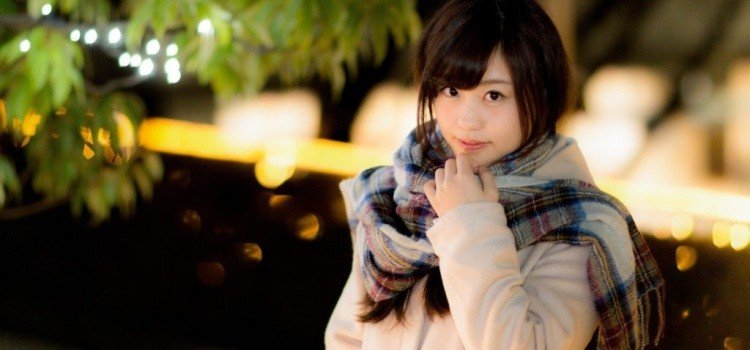 CG female Japanese names
name meaning CHIASA is "a thousand mornings";
Meaning of CHIE [恵] in Japanese it is "wisdom";
Meaning of Chieko [恵子] in Japanese it is "wise son";
Meaning of Chiharu [千春] in Japanese it is "a thousand springs";
Meaning of Chikako [千香子] in Japanese it is "very fragrant child";
Meaning of CHINATSU [千夏] in Japanese it is "a thousand summers";
Meaning of CHIYO [千代]is "a thousand generations";
Meaning of CHIYOKO [千代子] in Japanese it is "son of a thousand generations";
Meaning of CHO Variant of the Japanese spelling Chou, which means "butterfly".
Meaning of CHOU [蝶]is "butterfly";
Meaning of EIKO [栄子] in Japanese it is "long-lived son, splendid child";
Meaning of EMI [恵美|絵美] in Japanese it is "blessing and beautiful" 2) "beautiful image";
Meaning of EMIKO [恵美子|笑子] in Japanese is ". Smiling child" or "pretty child";
Meaning of ERI [絵理] in Japanese it is "blessed and reward";
Meaning of ETSUKO [悦子] in Japanese it is "joyful child";
Meaning of FUJI [富] Possibly it is "wisteria";
Meaning of FUMIKO [文子] in Japanese it is "son of prized beauty";
Meaning of GINA is "silver". Compare with other forms of Gina;
Japanese female names HJ
name meaning HANA [花] in Japanese it is "favorite, flower";
Meaning of HANAKO [花子] in Japanese it is "flower + child";
Meaning of HARU [晴|春|陽] is "enlighten," 2) "spring", 3) "sun, sunlight";
Meaning of HARUKA [遙|遥|悠|遼] in Japanese it is "distance";
Meaning of HARUKI [春樹] in Japanese it is "spring tree";
Meaning of HARUKO [はるこ] in Japanese it is "spring + child";
Meaning of HARUMI [春美]: is "Spring + Beautiful";
Meaning of HIDEKO [秀子] in Japanese it is "splendid child";
Meaning of HIKARI [光] is "brightness";
Meaning of Hikaru [輝] is "brightness";
Meaning of HIRO [裕|寛|浩] is "abundant" 2) "generous, tolerant", 3) "prosperous";
Meaning of HIROKO [裕子|浩子|寛子] in Japanese it is "abundant child," 2) "prosperous child", 3) "generous child";
Meaning of HIROMI [裕美|浩美|寛美] in Japanese it is "abundant beauty," 2) "prosperous beauty", 3) "generous beauty";
Meaning of HISAKO [久子] in Japanese it is "long-lived son";
Meaning of HISOKA [密] in Japanese it is "reserved";
Meaning of HITOMI [瞳] in Japanese it is "disciple [of the eye]." This name is usually given to girls with pretty eyes;
Meaning of HOSHI [星] in Japanese it is "star";
Meaning of HOTARU [蛍] in Japanese it is "firefly; lightning";
Meaning of IZANAMI [イザナミ] Name of the Japanese myth of Izanagi's wife, which is "woman who invites";
Meaning of IZUMI [泉] in Japanese it is "source";
Meaning of JUNHO [順] in Japanese it is "obedient";
Meaning of Junko 順子|純子] It is ". pure child" 2] "obedient child";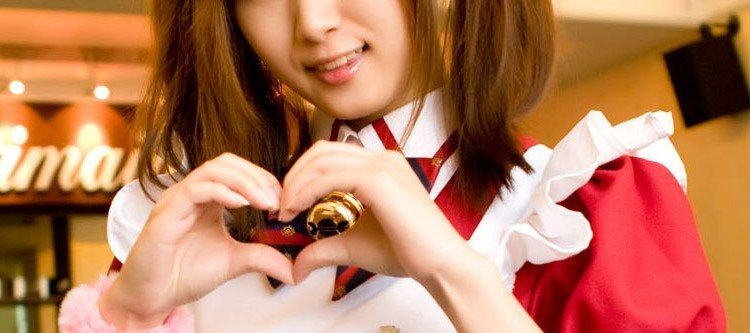 Japanese female names K
name meaning KAEDE [楓] in Japanese it is "Maple [tree]";
Meaning of KAME is "turtle [symbol of long life]";
Meaning of Kameko [上子] in Japanese it is "superior child";
Meaning of KAMEYO is "turtle [symbol of long life]";
Meaning of KAMIKO [上子] in Japanese it is "superior child";
Meaning of KAORI [香織] in Japanese it is "weaving fragrance";
Meaning of KAORU [薫] in Japanese it is "fragrance";
Meaning of KASUMI [霞] in Japanese it is "mist";
Meaning of KATSUMI [勝美] in Japanese it is "victorious beauty";
Meaning of KAYO It's beautiful".
Meaning of KAZUE [一恵] in Japanese it is "branch; first blessing; harmonious";
Meaning of KAZUKO 和子|一子] in Japanese it is "harmonious child; peaceful" 2] Only child
Meaning of KAZUMI [和美] in Japanese it is "harmonious beauty";
Meaning of KEI [恵|慶|桂|敬|啓|圭|景] in Japanese it is "lucky blessing" 2) "happy" 3) "Katsura tree," 4) "respectful", 5) "spring", 6) "square gem", "sunny";
Meaning of KEIKO [恵子|慶子|桂子|敬子|啓子|圭子|景子] in Japanese it is "blessed, lucky child," 2) "happy child" 3) "katsura tree + child," 4) "respectful child", 5) "spring child", 6) "child + jewel", 7) "child + sunny";
Meaning of KIKU [菊] in Japanese it is "chrysanthemum";
Meaning of KIMI [君] in Japanese it is "sir, noble." It is originally you;
KM female Japanese names
name meaning KIMIKO [后子|君子] in Japanese is ". Noble child", "empress child";
Meaning of KIN [欽] in Japanese it is "gold";
Meaning of KIYOKO [清子] in Japanese it is "pure child";
Meaning of KIYOMI [清見] in Japanese it is "pure beauty";
Meaning of KOU [幸|光|康] in Japanese it is "happiness" 2) "Light", 3] "peace";
Meaning of KOHAKU [琥珀]: is "amber";
Meaning of KOTONE [琴音] in Japanese it is "harp sound";
Meaning of KUMIKO [久美子] in Japanese it is "long time + pretty child";
Meaning of KYO [杏|京|協|郷] in Japanese it is "apricot," 2) "capital" 3) "cooperation", 4) "village. ";
Meaning of KYOKO [恭子] in Japanese it is "son of the city";
Meaning of KYOU [杏|京|協|郷] it is "apricot," 2) "capital" 3) "cooperation", 4) "village";
Meaning of MADOKA [円|円 花] is "circle" 2) "circle + flower";
name meaning MAY [舞] in Japanese it is "dance";
Meaning of MAIKO [舞子] in Japanese it is "dance + child";
Meaning of MAKI [真紀|真希|真貴|真樹] in Japanese it is "true chronicle, record," 2) "true hope" 3) "true + precious" 4) "true + wooden trees. ";
Meaning of MAKOTO [誠] in Japanese it is "sincere, true";
Meaning of MANA [愛] in Japanese it is "affection, love";
Meaning of MANAMI 愛美|愛 海] in Japanese it is "affectionate beauty" 2] "Sea love";
Meaning of MARI: Japanese form of maria;
Meaning of MARIKO [真里子] in Japanese it is "true son of the village";
Meaning of MASA [正|雅|昌|真|政|将] in Japanese it is "correct, only," "elegant" 3]" flourishing, prosperous "4]" genuine, true", 5] "ruling, politics, "6]" military";
Meaning of MASAKO [雅子|昌子] in Japanese is ". Flourishing child" or "elegant child";
Meaning of MASAMI [雅美] in Japanese it is "elegant beauty";
Meaning of MASUMI [真澄] in Japanese it is "true lucidity";
Meaning of MASUYO [益世] in Japanese it is "to benefit the world";
Meaning of MAYUMI [真弓] in Japanese it is "true bow [bow and arrow]";
Meaning of MEGUMI [恵] in Japanese it is "blessing";
Meaning of MI [美] in Japanese it is "beauty";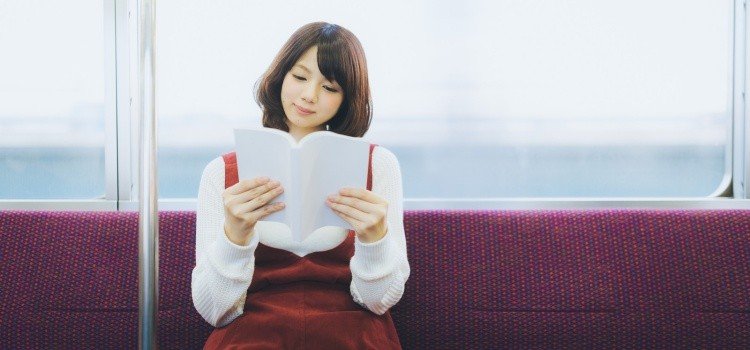 Japanese female names M
name meaning MICHIKO [美智子] in Japanese it is "beautiful and wise child";
Meaning of MIDORI [緑] in Japanese it is "green and verdant";
Meaning of MIEKO [美枝子] in Japanese it is "pretty child + blessing";
Meaning of MIHO [美保|美帆] in Japanese it is "beautiful guarantee" or ". Beautiful + candle";
Meaning of MIKA [美 香] in Japanese it is "beautiful fragrance";
Meaning of MIKI [美紀|美姫|美樹|美貴] in Japanese it is "beautiful chronicle," 2) "beautiful princess" 3) "beautiful tree", or ". Priceless beauty";
Meaning of MINAKO [美奈子] in Japanese it is "pretty child";
Meaning of MINORI [里] in Japanese it is "true";
Meaning of MISAKI [美 咲] in Japanese it is "bloom of beauty";
Meaning of MITSUKO [光子] in Japanese is ". Shining child" or "child of light" or
Meaning of MITSURU [満] in Japanese it is "full, growing";
Meaning of MIWA [美和|美輪|三和|三輪] in Japanese it is "the beauty, harmony," 2) "beauty, ring, wheel" 3) "three, harmony,"|4) "three, ring, wheel";
Meaning of MIYAKO [美夜子] in Japanese it is "beautiful night child";
Meaning of Miyoko [美代子] in Japanese it is "pretty child generation";
Meaning of MIYUKI 美幸|美雪|深雪] in Japanese it is "beautiful fortune, happiness," 2) "beautiful snow", 3) "deep snow";
Meaning of MIZUKI [美 月] in Japanese it is "beautiful moon";
Meaning of MOE [萌] in Japanese it is "flourishing";
Meaning of MOMO [モモ] in Japanese it is "peach";
Meaning of MOMOE [百恵] in Japanese it is "100 blessings";
Meaning of MOMOKO [桃子] in Japanese it is "peach child";
Meaning of MORIKO [森子] in Japanese it is "child of the forest";
Japanese female names N
One of the meanings of the name NANA [ナナ] in Japanese it is "seven". Can be used [奈々、那奈、菜奈、菜々];
Meaning of NAO [直|尚] is "docile" 2) "esteemed";
Meaning of NAOKI [直樹] in Japanese it is "docile tree";
Meaning of Naoko [直子|尚子] in Japanese it is "docile child" 2) "esteemed child";
Meaning of NAOMI [直 美] in Japanese it is "above all; beauty." Compare with another form of Naomi;
Meaning of NATSUKO [夏子] in Japanese it is "summer child";
Meaning of NATSUMI [夏 美] in Japanese it is "summer beauty";
Meaning of NOBUKO [信子] in Japanese it is "faithful son";
Meaning of NORI [儀|典|則|法] is "ceremony, regalia," 2) "code, precedent" 3) "model, rule, norm," 4) "law, rule";
Meaning of NORIKO [法子|典子] in Japanese it is "son of the law, exemplary son";
Japanese female names RS
name meaning RAN [蘭] in Japanese it is "lily, orchid";
Meaning of REI 鈴|零|麗|霊] in Japanese it is "bell," 2) "silent rain"|3) "lovely" 4) "spirit";
Meaning of REIKO [麗子] in Japanese it is "charming child";
Meaning of REN [蓮] in Japanese it is "water lily";
Meaning of RIE [理 恵] in Japanese it is "valued blessing";
Meaning of RIKA [泉] in Japanese it is "valued fragrance";
Meaning of RIKO [理子] in Japanese it is "jasmine + child";
Meaning of RIN [凛] in Japanese it is "cold, dignified, serious";
Meaning of RYO [亮|遼|諒|涼] it is "glow," 2) "distant" 3) "reality" 4) "refreshing";
Meaning of RYOKO [亮子|涼子] in Japanese it is "bright child" 2) "refreshing child";
Meaning of SACHIKO [幸子] in Japanese it is "happy child";
Meaning of SAKI [咲] in Japanese it is "flower";
Meaning of Sakiko [咲子] in Japanese it is "bloom child; child earlier";
Meaning of SAKURA [桜] in Japanese it is "cherry blossom";
Meaning of SAYURI [小百合] in Japanese it is "lily";
Meaning of SETSUKO [節子] in Japanese it is "child + temperate";
Meaning of SHIGEKO [成子] in Japanese it is "luxurious child";
Meaning of SHIKA [鹿] in Japanese it is "deer";
Meaning of SHINJU [真珠] in Japanese it is "pearl";
Meaning of SHIORI [詩織] in Japanese it is "poem; to weave";
Meaning of SHIZUKA [静香] in Japanese it is "quiet";
Meaning of SHIZUKO [静子] in Japanese it is "quiet child";
Meaning of SORA [空] in Japanese it is "sky";
Meaning of SUMKIKO [澄子] in Japanese it is "child with clear, pure thought";
Meaning of SUSUMU [進] in Japanese it is "progressing";
Meaning of SUZU [鈴] in Japanese it is "bell";
TY Japanese female names
name meaning TAKAKO [隆子|孝子|貴子|敬子] in Japanese it is "elevated child," 2) "pious child" 3) "noble child", "respectful child";
Meaning of TAKARA [宝] in Japanese it is "treasure";
Meaning of TAMIKO [民子] in Japanese it is "son of the people";
Meaning of TERUKO [照子] in Japanese it is "shine + child";
Meaning of TOMIKO [冨美子|美子] in Japanese it is "the fortune wealth + son";
Meaning of TOMOKO [友子|子知|智子] in Japanese is Child knew
Meaning of TOSHIKO [敏子] in Japanese it is "smart child";
Meaning of TSUKIKO [月子] in Japanese it is "moon child";
Meaning of UME [梅] in Japanese it is "plum blossom";
Meaning of UMEKO [梅子] in Japanese it is "child plum blossom";
Meaning of YASUKO [康子] in Japanese it is "peaceful child";
Meaning of YOKO [洋子|陽子] in Japanese is ". Sunny child" or "alien, ocean child";
Meaning of YORI [より] in Japanese it is "servant";
Meaning of YOSHI [義|吉|良] in Japanese it is "correct" 2) "well, happy," and 3) "Good, pleasant";
Meaning of YOSHIE [佳江|由栄|淑恵|好恵] in Japanese it is "beautiful river" 2) "thrive, flourish" 3]" good grace", and 4]" Nice favor, grace";
Meaning of YOSHIKO [好子|芳子|良子] in Japanese it is "favorite child" 2) "perfumed child," and 3) "good child";
Meaning of YUKA [由佳|佑香] in Japanese it is "cause-good" and 2) "fragrant, incense";
Meaning of YUKI [幸|雪] in Japanese is ". is Happiness and Good Luck|Snow;
Meaning of YUKIKO [由 希子] in Japanese it is "rare child";
Meaning of YUKO [優子|裕子|祐子] in Japanese it is "caring child," 2) "leisure child," and 3) "useful child";
Meaning of YUMI [由 美] in Japanese it is "cause + beauty";
Meaning of YUMIKO [由美子] in Japanese it is "cause + Beauty + son";
Meaning of YURIKO [百合子] in Japanese it is "100 + perfect + Child";
Did you like our list of Japanese female names with meanings? Found the name you wanted? If you haven't found it, we recommend reading our other articles on Japanese names:
Also read our articles on Learn Words About Names: