In this article, we will share a list of Chinese male names with their meanings and also Chinese female names with meanings. We also have unisex names.
Unfortunately I'm no expert in Chinese to explain the meaning and pronunciation of ideograms, but it should be similar to Japanese ideograms, but with totally different pronunciation.
Hope you like the list of Chinese female and male names, perfect to put on your babies, characters or Pets.
Facts about Chinese Names
Like the Japanese, the Chinese speak their family name first and then their first name. Chinese names are also usually made up of just two names.
Chinese names can have similar pronunciations, especially in the family name. In these cases, we recommend paying attention to the ideograms that determine the meaning of the name.
Chinese girl names often use ideograms that mean beauty, flowers, purity, and the like. Chinese boy names use ideograms that mean bravery, power and courage.
As well as those of Ainu tribe, the Chinese of the past believed that ugly and frightening names could ward off evil spirits. Some strange names are Gou Sheng which means leftover dog food and Te Dan which means iron egg.
It is not so common to change names after marriage, some people usually like to mix up the names. For the Chinese, names are important and keep the origin of their families.
Main Chinese Names
Writing an article about Chinese names can be quite complicated, I get totally lost in deciding what names and what categories of names to put. I have selected the most popular ones below:
Today's Top Chinese Names
According to the most recent table, the most popular Chinese names placed on babies are:
| | |
| --- | --- |
| Male | Feminine |
| 奕辰 (Yìchén): 14,620 | 一诺 (Yīnuò): 24,820 |
| 宇轩 (Yǔxuān):14,479 | 依诺 (Yīnuò): 19426 |
| 浩宇 (Hàoyǔ): 14,104 | 欣怡 (Xīnyí): 17,623 |
| 亦辰 (Yìchén): 14,034 | 梓涵 (Zǐhán): 14,626 |
| 宇辰 (Yǔchén): 13,234 | 语桐 (Yǔtóng): 12,444 |
| 子墨 (Zǐmò): 12,534 | 欣妍 (Xīnyán): 12,096 |
| 宇航 (Yǔháng): 11,609 | 可欣 (Kěxīn): 12,022 |
| 浩然 (Hàorán): 11,557 | 语汐 (Yǔxī): 11,969 |
| 梓豪 (Zǐháo): 10,895 | 雨桐 (Yǔtóng): 11,637 |
| 亦宸 (Yìchén): 10,844 | 梦瑶 (Mèngyáo): 11,128 |
Other common Chinese names are:
Fang means Fragrance, virtue;
Jing means peaceful or tranquil;
Lei means heap of stones, great, thunderous;
Li means handsome or strength;
Min means Fast or Smart;
Qiang means Strong, better;
Tao means big wave or peach;
Wei means Big;
Yan means Beautiful, swallow bird;
Xiuying means brave and beautiful;
cute chinese names
Below is a list of Chinese names that are considered cute:
Ah Kum means good as gold (feminine);
Chonglin means second brother and unicorn (male);
Fengge means Phoenix (male) pavilion;
Hong means swan or wild (masculine);
Jaw-Long means like a dragon (male);
Lian means the graceful (feminine) willow;
Mingxia means bright clouds of dawn (feminine);
Nuwa means goddess or mother (female);
Shoi-Ming means sunny life (masculine);
Suyin means sound or unadorned (feminine);
It is worth noting that usually Chinese names can have one or more meanings, because their writing in ideograms is different. 
Chinese male names
Below is a complete list of Chinese Male Names with their meanings:
Responsive Table: Scroll the table to the side with your finger >>
| | |
| --- | --- |
| Chinese name | Meaning |
| amen | Certainly |
| boseph | good, valuable |
| chang | prosperous |
| Floor | overcome |
| Chen | treasure |
| Cheng | Concluded |
| Cheng-Gong | Success |
| Cheung | Happiness |
| Chong | Abundance |
| Chu | The stone base of a column |
| cong | intelligent |
| cong min | Intelligent |
| Deshi | gold |
| Dewei | very noble |
| dish | man of virtue |
| Dong | the east |
| enlai | Valuation |
| Fan | Start |
| do | lighting |
| Feng | top |
| gain | Admirable |
| gang | inflexible |
| Guo | country |
| there | heap of dough |
| Hao | The |
| Heng | permanent, constant |
| Huh | spirit |
| Jian | Welfare |
| Jiang | River |
| jingjing | perfect essence |
| jong | Brillant |
| Ju | giant |
| June | Salary |
| kang | Welfare |
| kuan | worry free |
| kuen | The first |
| Kueng | the universe |
| Kun | experienced in advice |
| Li-Wei | Beautiful rose |
| Liang | Great |
| lok | Joyful. |
| long | Dragon. |
| luan | Revolt |
| mail | pronounced beautiful my-lee |
| Hand | Flourishing |
| Meng | Savage, energetic |
| Ming | Bright moon |
| Mu | Admired |
| none | Pacific |
| on | Peace |
| Pei | abundant |
| piao | pretty |
| ping | kroos |
| Qi | lighting |
| Qiang | someone who has the strength |
| Qiao | beautiful, beautiful |
| Shan | God is with us |
| Shen | spirit |
| Sheng | Triumph |
| Syaoran | little wolf |
| Tai | someone from thailand |
| tai-yang | Sun |
| Viella | artistically and shy |
| Wei | valuable – brilliant |
| Wen | culture, literacy |
| wing | High honor. |
| Wu | Courage |
| Xu | Brilliant rising sun |
| Yan-Tao | pretty |
| yang | The male principle of the universe |
| you | someone who kindly |
| Zhen | Expensive |
| Zhi | wisdom, healing |
| Zhong | Quite |
| Zhu | Vertical |
| Zhuang | Strong |
| zi | Increase in the number of |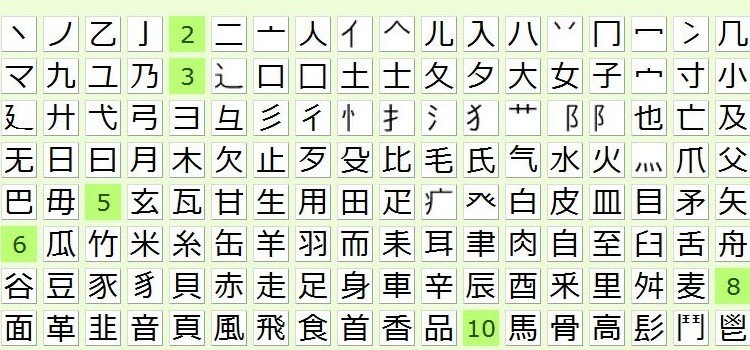 Chinese female names
Responsive Table: Scroll the table to the side with your finger >>
| | |
| --- | --- |
| Chinese name | Meaning |
| Ah-Kum | treasure |
| An | Graceful, sweet and bitter, sad |
| anchi | incredible peace, angel |
| good | look pretty / pretty |
| Chow | Summer |
| Chyou | Autumn. |
| Daiyu | jade black color |
| I went | someone who is rich |
| Genji | Gold |
| Huan | With joy |
| Huang | brillant |
| Hui | Sun light |
| Huo | Fire |
| ji | Happiness |
| Jia | good and beautiful |
| Jia-Li | good and beautiful |
| Jiali | good, beautiful |
| Jiang-Li | a beautiful river |
| Jiao | nice and smooth |
| Jie | rise above the rest |
| jing | capital |
| Kuan-Yin | God's Mercy Buddhist |
| read | Happiness |
| Law | lion |
| read | beautiful / powerful |
| Li-Fen | Beautiful |
| Li-Hua | pearl flower |
| Li-Ming | beautiful and bright |
| Li-Na | Who has beauty and grace |
| Li-Yu | rainy day |
| lian | The youth, dedicated to Jupiter |
| Lien | free man who was not of noble |
| Liming | smart and brilliant |
| ling | Dawn |
| liu | Flow |
| sand | beautiful snow |
| Lu-Chu | pearl green |
| mayleen | beautiful |
| mee | Sausage |
| Mei | The |
| Mei-Fen | plums |
| Mei-Lan | beautiful orchids |
| Mei Xiu | beautiful |
| Meiling | beautiful and fine |
| Ming-Mei | thin and handsome |
| Ming-Yue | Bright moon |
| mingmei | smart, beautiful |
| Mu-Lan | magnolia |
| Mulan | Orchid wood |
| Niu | Girl |
| rong | advice |
| seyoung | light up the world |
| Sharpay | sand skin |
| Shuang | bright, clear |
| Shui | Water |
| So | Peach, Long Life |
| teegan | good, beautiful |
| ting | Someone who is fine and elegant |
| Ushi | ox |
| Wan | Enrollment |
| Xi-Wang | Hope |
| Xia | sunrise glow |
| Xiang | fragrant |
| Xiao | early in the morning |
| Xiao-Chen | Morning |
| Xiara | Sunrise glow |
| Xing | a star |
| Xing | two stars |
| Xiu | beautiful, elegant |
| Xiu-Juan | Elegant |
| Xiu-Mei | beautiful plum |
| Xue | fragrant snow |
| Xue-Fang | fragrant snow |
| Xun | quick, sudden |
| Yan | swallow (bird) |
| Yein | soft type |
| Yi | Happy, shiny like a pearl |
| Yi Min | Intelligent |
| Yu | Pure, beautiful Jade |
| Yu-Jie | pure, beautiful |
| Yuan | round. |
| Yue-Yan | cheerful and beautiful |
unisex chinese names
Below we have a list of Chinese names with their meanings, but that can be used by men and women, unisex Chinese names:
An means peace;
Bao means treasure, jewel;
Bo means wavy;
Chen means break of the day;
Chun means born in spring;
Guang means glorious;
Heng means eternal;
Huan means happiness;
Hui means intelligent;
Jiang means river;
Liu means willow;
Ming means enlightening;
Ping means peaceful, stable;
Chi means autumn;
Shan means moderate;
Shi means true;
Xiang means fragrant or circling in the air (like a bird);
Xiaosheng means little birth;
Xue means snow or scholar;
Yanlin means swallow forest or Beijing forest;
Videos about Chinese Names
If you want to delve deeper into Chinese names and their meanings, here are some videos in different languages that explain details about how some names work and what they mean: