Have you ever wondered the meaning of the word ecchi and hentai? Do you know which Hentai anime exist? know the anime ecchi which are almost hentai? In this article, we will see the differences between the two words, types of hentai, ecchi and also a complete list.
Ecchi and Hentai in the West
If you like anime, you must remember that ecchi is used to refer to a genre of animation, but is that its real meaning? There are different uses of the word in the West and in Japan. In this article, let's see what it really means ecchi and also hentai.
In the West, the word ecchi is used to refer to any anime, manga or Japanese work that has sensual scenes such as a character's panties appearing or breasts jumping or even appearing. They are anime that make use of the fanservice to attract young people, and unfortunately most anime have even a little bit of that fanservice.
already the word hentai refers to any type of cartoon pornography. O ecchi it is a level before hentai, that is, they are perverted things, while hentai are things involving explicit sex. But the big controversy is that these 2 words exchange meanings with each other in Japan.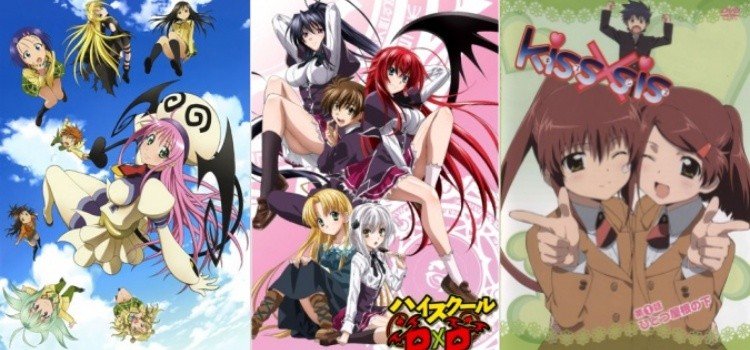 The Meaning of Ecchi and Hentai in Japan
While ecchi in the west it's light stuff and hentai is heavy stuff. In Japan call someone hentai, is saying that this person is a perverted stranger. already use the word ecchi is talking exactly about sex or erotic things. The two words actually exchange meanings with each other.
The word ecchi in Japanese it literally means sex and is usually represented by the letter H. In fact, the word ecchi It's exactly the Japanese pronunciation of the English letter H. Is it a big coincidence that H is the initial of the word hentai? remembered the anime B Cat H Kei or waraneko?
The word ecchi it is not only used for sexual intercourse, but also for indecent and sensual things. Pay close attention when watching anime and notice the use of the word hentai to call boys perverts or the word H (エッチ) to talk about indecent things.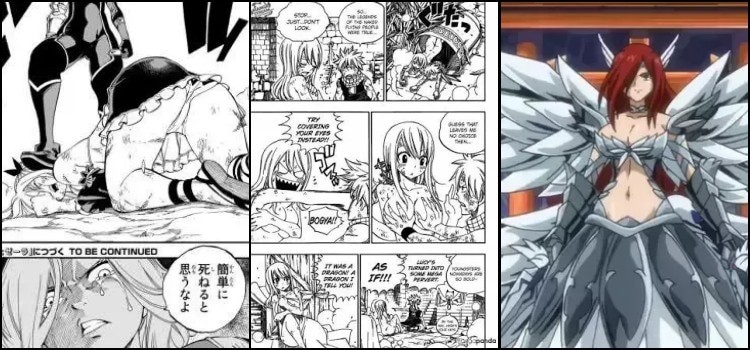 In Japan it makes no sense to use the word Hentai to refer to cartoon pornography. use the word ecchi in Japan to refer to anime with a bit of sexiness can be a mistake. It is much more common and normal to call a friend of yours a hentai (pervert) than to go around saying the word ecchi in public.
The hentai (変態) is not even a heavy word in Japan. This word is also often used with the meaning of transformation and metamorphosis. If you search for hentai in roman letters you will come across heavy scenes, but if you write 変態 with Japanese letters you will see a lot of images of crazy people with panties on their heads.
The word hentai is literally composed of the characters strange (変) and attitude, condition, figure, appearance and voice (態). I personally cannot understand why this Japanese word has gained such a heavy meaning here in the West.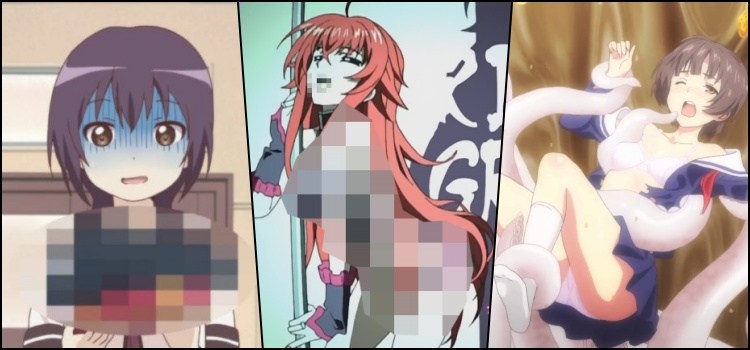 Alternatives to words ecchi and hentai in japan
Ecchi does not literally mean sex, but something "indecent". when you use the expression Ecchi Shiyou (エッチしよう) you are inviting a person to do indecent things i.e. Sex! In Japanese there are many non-literal or idiomatic words. The Japanese don't like to express themselves directly with a word.

The real word that literally means sex is sekkusu (セックス). There are other words to refer to a person's gender, such as know (性) seibetsu (性別) and the word seiteki (性的) which in addition to gender is used with other words to refer to something sexual, such as sexual harassment or sexual arousal.
Since hentai means perverted, how do I talk about pornographic drawings in Japan? To talk about pornography in Japan, we use the expression ero (エロ) of erotic. Although the expression porn (ポルノ) exists, it is more common to see the use of the word H (ecchi) or ero (エロ).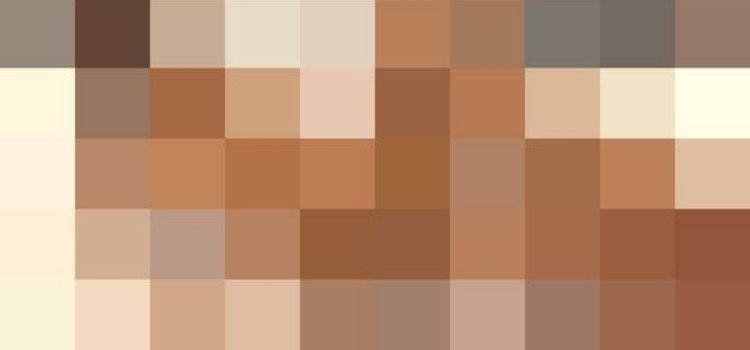 If you want to refer to erotic Japanese animations, we can use the expression eroanime (エロアニメ), if it's manga we can say romance (エロ漫画), since erotic games are usually the abbreviation of erogemu, eroge (エロゲ). Regarding videos, in addition to the word erobideo (エロビデオ), we can use H bideo (Hビデオ).
Types of Ecchi
At the Traditional Ecchi, we have constant photos of panties, bouncing breasts and dubious camera angles. These titles are often sexualized and designed to arouse, depicting perverted themes and focusing heavily on the female body.
Nosebleeds, suspicious hand positions, placement of face to chest, expressive and exaggerated body parts, and other aspects characterize this genre.
the anime ecchi can be categorized as normal anime, like shounen, shoujo and seinen. Some tend to identify them by their origin, some are based on eroge, others are based on adult manga themselves.
Borderline H - On the border
These anime include frequent sexually explicit content, predominantly aimed at a male audience in the Seinen, Yuri, or Bara titles. Sex is used as a plot device and is the main focus in many of these anime.
Like Hentai, the Borderline H anime shows prolonged sexual acts; but the Borderline H anime censors genitalia and other elements with white outlines, mosaics or opacity. Generally the scenes shown try to avoid positions that expose.
Some anime names that arrive on the edge of the H are:
Aki Sora;
Futari Ecchi;
Interspecies Reviewers;
Kiss x Sis;
Shinmai Maou no Testament;
Seikon on Qwaser;
Nozoki Ana;
Queen's Blade;
Smut – Ecchi for women
Smut anime is typically written by women, for women, for genres like Shoujo, Josei, and Yaoi. There's a strong focus on seduction, characters being swept up, and other buildup to having sex that makes you feel hot.
Obscene anime often, but not always, includes sexually explicit content. are usually those few minutes anime that look like hentai and have been appearing in every season since 2017. See the short list below:
Papa Date, Shitai
Yubisaki kara no Honki no Netsujou: Osananajimi wa Shouboushi
XL Joushi
Pray at Midarero's Yubi. Heitengo Futarikiri at the Salon de…
Shuudengo, Capsule Hotel de, Joushi ni Binetsu Tsutawaru Yoru
25-sai no Joshikousei
Omiai Aite wa Oshiego, Tsuyoki na, Mondaiji;
Amai Choubatsu – Watashi wa Kanshu Sen'you Pet
Skirt no Naka wa Kedamono Deshita;
Souryo to Majiwaru Shikiyoku no Yoru ni…
Shounen-AI, Shoujo-Ai, Yuri and Yaoi
This is the Homosexual gender. These anime may or may not be in the Hentai or Ecchi category, many mix the genres so it's difficult to identify them. The best thing to do is read the full articles about yaoi and yuri anime that I will list below: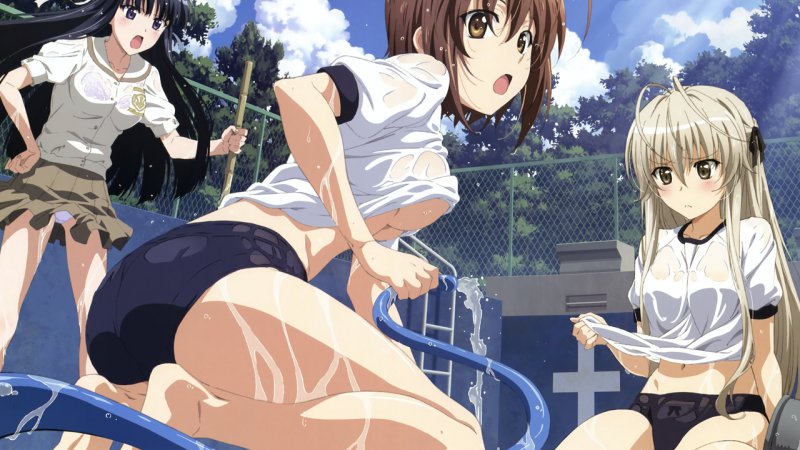 types of hentai
In addition to the Yuri and Yaoi genres, there are several genres within Hentai anime that we cannot list them all. Some popular ones are:
lolicon – Focused on pre-pubescent, pubescent or post-pubescent underage girls;
Shotacon – Focused on pre-pubescent, pubescent or post-pubescent underage boys;
Bakunyū [爆乳] – A genre of pornographic media focused on the representation of women with large breasts. The word can be literally translated to "exploding breasts".
futanari [ふたなり] – Representations of women who have both phallic genitals (penis with scrotum, only one penile shaft or enlarged clitoris) with or without vulva or vagina.
Incest [近親相姦] – Sexual activity with legal family members;
NTR or Netorare [寝取られ] – Anime of betrayal and infidelity;
Omorashi [お漏らし] – A form of urolagnia;
Tentacles [触手責め] – Depictions of tentacled creatures, sometimes monsters (fictional or otherwise) that engage in sex or rape with girls and, less often, men;
We also recommend reading about ahegao or ours Adult Culture Guide in Japan!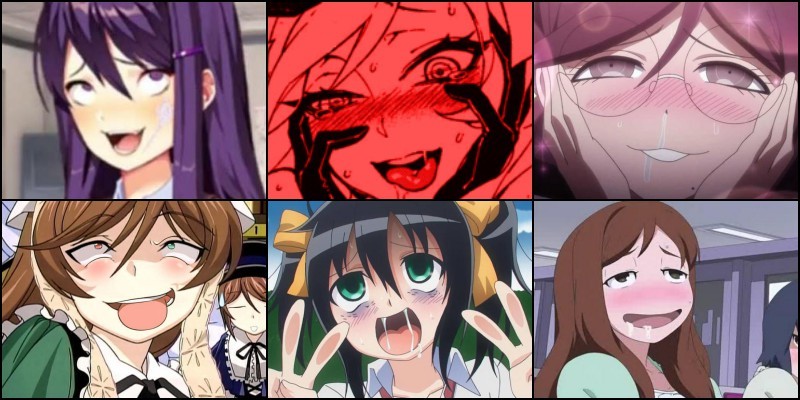 List of Hentai Anime
In this article, we will only show a list of Hentai anime, in case you want to see a Ecchi anime list click here. The list below is in alphabetical order! (PS: There's still time to stop watching this crap and save your mind)…
1+2=Paradise
15 Bishoujo Hyouryuuki
A-Size Classmate
Advancer Tina
Adventure Kid
Akiba Girls
Alien from the Darkness
Alignment You! You!
angel
Angel Blade
Angel of Darkness
Angels in the Court
Another Lady Innocent
Ashita no Yukinojou
Ayatsuri Ningyou
Bakunyuu Series
barabanba
Beat Angel Escalayer
Behind Closed Doors
Bible Black series
Binkan Athlete
blood royale
Bondage Mansion
brandish
Call Me Tonight
Cambrian
campus
Can Can Bunny Extra
Cele Kano
Cherry & Gal's↑↑
Chikan no License
Choukou Sennin Haruka
Classical Sex-Zone
Cool Devices
Rakuen Cosplay
Cream Lemon
Creamy Pie
Custom Reido
D+vine Luv
daiakuji
Daisuki na Mama
dark shell
Deep Voice
Demon Beast Invasion
Demon: Gaiden
discipline series
Discode: Ijou Seiai
DNA Hunter
Doctor Shameless
Dorei Kaigo
Dousou Kai Again
Dragon Knight series
Dragon Pink
Ebenbourg in Kaze
Elf Hime Nina
Elven Bride
Endless Serenade
Energy Kyouka!!
Enzai: Falsely Accused
Ero Konbini Tenchou
euphoria
Famiresu Senshi Purin
Fella Hame Lips
Fencer of Minerva
Fish in the Trap
Floating Material
Furueru Kuchibiru
Futari no Aniyome
G-Taste
Gedou Gakuen
Gekka Bijin
Gin no Otoko
Girl Next Door
Green Green: Erolutions
Haitoku no Shoujo
Haitokuzuma
Hana Dorei
Harukoi Otome
Hatsu Inu
heartful mama
Heisa Byoutou
Heisei Harenchi Gakuen
Hime Dorei
Hime-sama Love Life!
Hinadori no Saezuri
Hininden Gausu
Hitoriga
hot tails
hotaruko
I Dream of Mimi
Idol Kyousei Sousa
Ienai Koto
Immoral Sisters series
Imouto Jiru
Imouto Paradise!
In no Houteishiki
Injoku no Heya
Inma Youjo
Innocent Blue
isaku
Isourou Tengoku
Itadaki! Seieki
Jiburiru – The Devil Angel
Jisshuusei
Joshi Luck!
Juvenile Pornography
Kakushi Dere
Kama Sutra
Kami-machi Sana-chan
Kanojo x Kanojo x Kanojo
Kansen 5: The Daybreak
Kao no nai Tsuki
Kara no Naka no Kotori
Kazama Mana
Kibun Kibun
Kimi Omou Koi
Kininaru Roommate
Kisaku Spirit
kite
Kodomo no Jikan
Kokudo Oh
Koukai Benjo
Kowaku no Toki
Kowaremono
Kunoichi Series
La Blue Girl series
leatherman
Legend of Lyon Flare
Level C
Little Monica Monogatari
love forever
Lunatic Night
Luv Wave
Magic Woman M
Maid Anne
Mama Puri!?
mamahaha
Manga Edo Erobanashi
Manin Densha
Maple Colors
Marine a Go Go
Mashou no Kao
Master Piece
Megachu!
Megami Tantei Vinus File
Megane on Megami
MeiKing
Mesu Saga: Persona
Mezzo Forte
Mezzo Forte: Director's Cut
Mi-da-ra
Midnight Panther
Mikagura Tanteidan
milk money
Mini Skirt Gakuen
Miyazaki Maya Daizukan
Mizuiro
Monmusu Quest!
moonlight lady
Mozu no Nie
Mugen no Kyoukai
My Life As
Mystery of the Necronomicon
At Bbeun Sang Sa
Naedoko Demon's Ground
Naisho no Wakana-san
Nanase Ren
Nee Summer!
Night Shift Nurses
Nikutai Ten'i
Ninpou Midare Karakuri
No Money
O-parts: Oman
office lingerie
Ogenki Clinic Adventures
Onna Kyoushi
Oppai Infinity∞!
Orchid★Emblem
Oyasumi Sex
Papillon Rose
perverted thomas
pet life
Pico x CoCo x Chico
Pigeon Blood
Cousin Donna Mai
Princess Memory
Prism Ark
Private Emotion
Private Psycho Lesson
king king
Reijoku no Yakata
rejuvenation
Renai Fuyou Gakuha
Rennyuu Tales
residence
Rhythm: Koi no Rhythm
Rinkan Club
Ryoujoku Joshi Gakuen
Sailor Senshi Venus♥Five
Saimin☆Gakuen
SeeIn AO
Seifuku Shojo
Seisen Gakuin
Seme♥Chichi
Sensitive Pornograph
Sentakuya Shin-chan
sex taxi
Sex Warrior Pudding
sexfriend
Sexy Sailor Soldiers
Shakuen no Eris
Shin Angel
Shin Hitou Meguri
Shintaisou
Shirouto Kurabu
Shocking Pink!
Shoujo Sect
Silent Chaser Kagami
Slave Doll
Slut Girl
SM no Susume
Sora no Iro, Mizu no Iro
Soukan Yuugi
Soushitsukyou
Spaceship Agga Ruther
Stainless Night
Stairs: Houkago no Album
Star☆Jewel
Steal Moon
Stepmother's Sin
stringendo
tayu tayu
Teacher's Pet
The Rapeman
The Satisfaction
tinderbox
Tokyo Kidou Police
Tokyo Private Police
Tokubetsu Byoutou
Toriko no Chigiri
Toumei Ningen R
Tournament of the Gods
Tower of Etruria
Tropical Kiss
Trouble Evocation
True Blue: Gaiden
Tsugou no Yoi Sexfriend?
Tsuma to Mama to Boin
Tsunpri
Twin Angels series
U-Jin Brand
Uchiyama Aki
Ura Jutaijima
Urotsukidoji
VGNeo
Valkyrie Hazard
Venus 5
Viper GTS
Virgin Night
Vixens
Warau Kangofu
Weather Report Girl
Welcome to Pia Carrot
Wizard Girl Ambitious
women at work
Words Worth
Youkou no Ken
Yuuwaku
Zechou Rocket
Zoku Gosenzo San'e
Zton Jingai
Zutto Suki Datta
I hope this article has clarified your doubts about the true meaning of the word hentai and ecchi in the Japanese language. If you liked the article, share it with your friends and leave your comments.