Taiyaki (鯛焼き) literally means grilled snapper fish, except that he only looks like a fish. The taiyaki is a sweet (or savory) cake made with flour dough, water and yeast… It is usually stuffed with sweet red bean paste (azuki) and grilled in a shape shaped like snapper fish. Many buy Taiyaki because of its symbolism, as the red snapper fish symbolizes good luck and fortune.
Taiyaki is basically a regular fish-shaped pancake or waffle. It is placed on a grid with mold on both sides. She is quite similar to those swiss crepes. And it is usually grilled until golden. It is also similar to imagawayaki, which is a thick, round cake also filled with adzuki bean paste or cream. This is the famous dumpling that the character Yami from To Love Ru usually eats.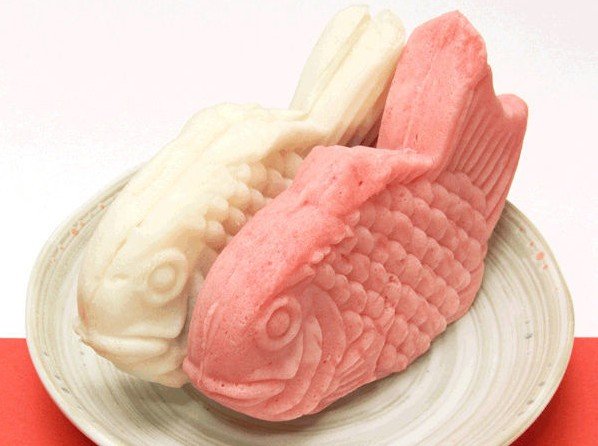 Facts about Taiyaki
His first appearance was in 1908, at a candy store called Naniwaya in Azabu, Tokyo. Today it can be found anywhere in Japan, but it has gradually lost the luster it once had. It became even more popular after a single (song) was released in Japan in the year 1975. The single named Oyoge! Taiyaki-kun tells the story of a taiyaki who got tired of staying in shape and fled to the sea.
You can find taiyaki not just from sweet beans, but from chocolate, cream, cheese, green tea and others. The reality is that it offers infinite possibilities just like the pancake. They have even invented ice cream, and there are also savory flavors filled with meat and chicken. He is considered a Street food it's from festivals, but can be found in markets and food courts. They usually cost around 100 to 300 yen each. The size depends on where you buy it, but it is usually around 15 cm.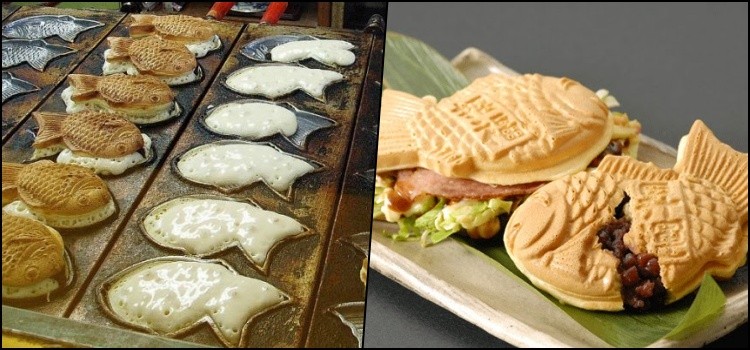 Taiyaki Recipe
Ingredients:
2 cups of wheat flour;
2 eggs; (there are recipes without egg);
5 tablespoons of sugar;
1/2 teaspoon of baking powder;
1/2 cup of water;
1/2 spoon of salt
How to make:
Beat the eggs with the sugar until frothy, and gradually add the flour and water;
Finally, add the salt and yeast;
Heat the form for taiyaki, grease, and pour enough batter to cover the bottom;
Fill the way you want and cover with a little more dough, close the shape, turn, bake until golden on both sides;
Some had the idea of buying a form of taiyaki and selling it at fairs in Brazil instead of the traditional Swiss crepe, maybe this is an option for you. So it's easy to find them at events about Japan and anime. Have you had the chance to try it out? Tell us your experience in the comments and share this article with your friends.