Netflix is one of the main responsible for bringing several dramas and anime to Brazil, but have you ever stopped to think about Japanese Netflix content? Want to learn how to watch Netflix Japan via VPN? Ever thought about learning Japanese with Netflix? In this guide, we're going to tell you all about Netflix Japan, the streaming services that are currently on the rise and the possibilities of VPN services that exist!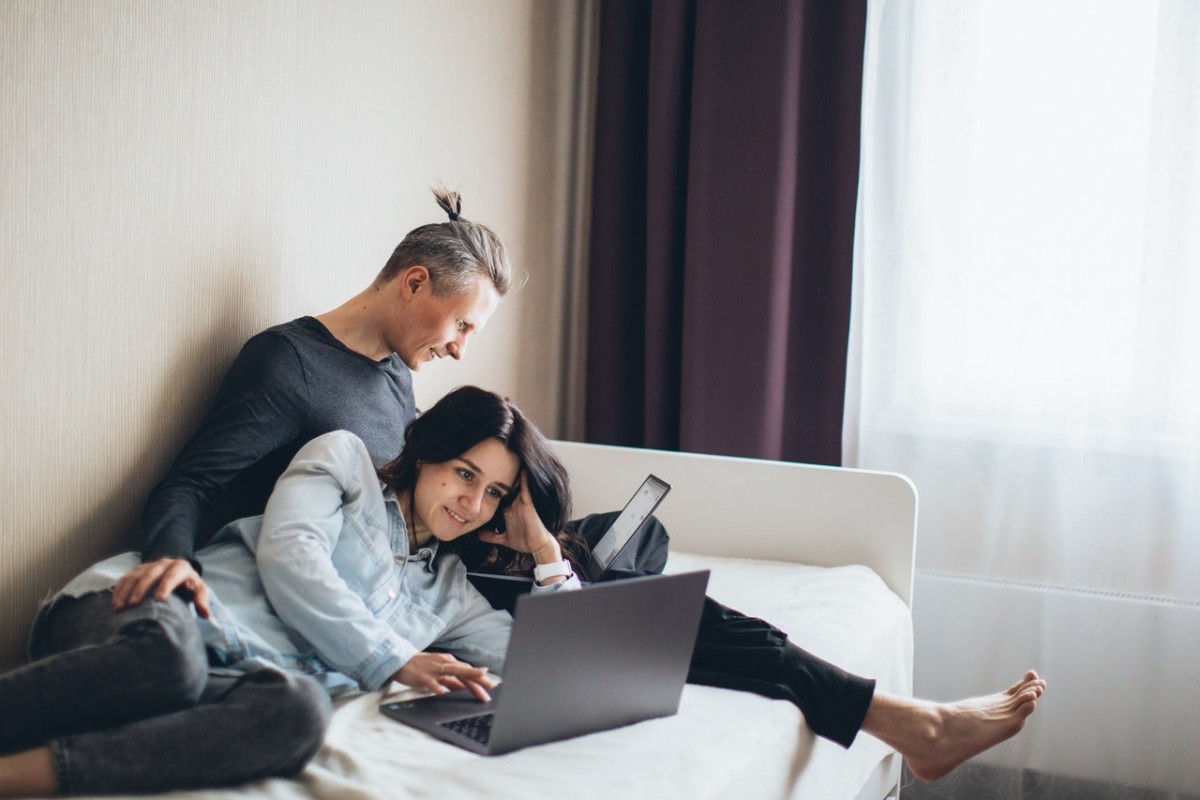 Do I need a VPN to watch Netflix in Japanese?
Not necessarily, most of the Japanese Netflix catalog is also available in Brazil, with the exception of some anime that are already exclusively licensed in Brazil by crunchyroll and by Funimation.
Some Japanese exclusive series and releases are really only available in Japan and need to be accessed through VPN. However, if your goal is to consume only native Japanese language material to improve your language learning, you may not need to install or pay for a VPN. We will see why this is later.
What is the Best VPN to Access Netflix in Japan?
For those who don't know, VPN stands for Virtual Private Network and consists of a private network that is established on a public infrastructure network and that uses encryption and authentication technologies to transmit its data. There are numerous VPN programs and services that can be used in order to obtain benefits or access to certain web pages.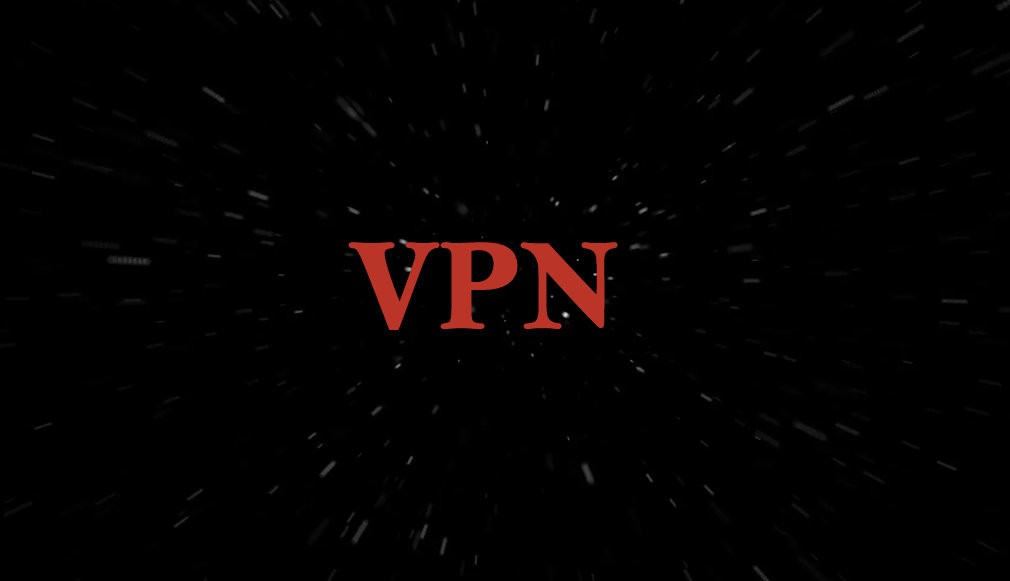 Below, we will present a list of some of the best VPN's to access Japanese Netflix:
How to Learn Japanese by Watching Netflix?
Many language learners like to put subtitles in their native language while watching the series. This helps detect phrases and notice language differences. But what if it was possible to see the subtitles in both languages?
The tip below works with practically any language, you just need to install a browser extension and your learning when consuming Netflix material will improve a lot.
There are probably more than one extension for the purpose of studying Japanese with Netflix, but today we are going to talk especially about the extension called Language Learning with Netflix.
With this extension installed, when watching a series in Japanese on Netflix, it will show the subtitles in English normally and will include the lines in Japanese with ideograms and romaji. Perfect, especially for making Flashcards.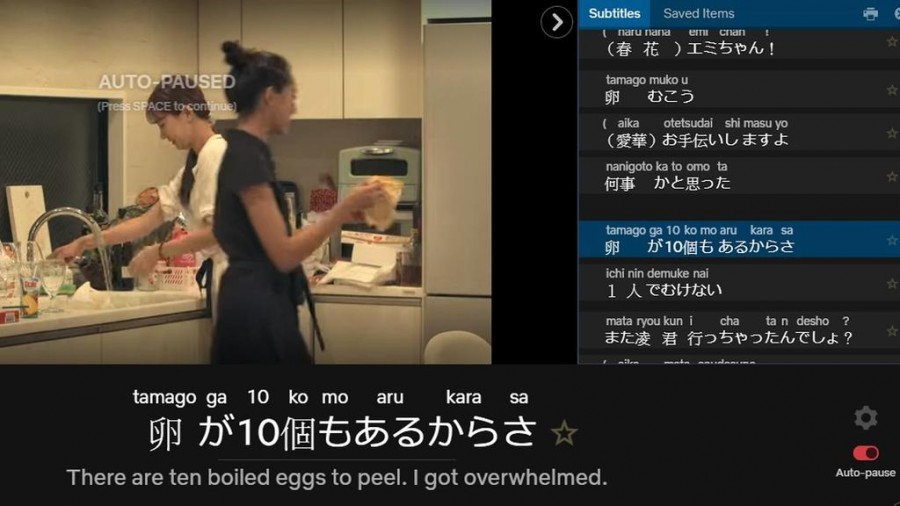 List of Netflix Anime and Dramas
Throughout skdesu's journey, we've written several articles with lists of anime and dramas available on Netflix. Therefore, in order to give you suggestions of what to watch, we will leave the buttons below. We hope you like the lists. If you like it, share it and leave your comments on each one.
Animelon: a possible alternative
If you don't want to venture into Japanese Netflix using VPN services, you have other alternatives to watch anime with Japanese subtitles and audio. O animelon, for example, is a site where you can watch your anime while following and reading subtitles in Japanese, English and/or in the form romanized. The site was created with the aim of helping those who want to learn Japanese with anime, as it offers some options and tools that really help in this objective.
Furthermore, with animelon it is possible to choose which types of subtitles will appear in the video, thus being able to remove the subtitles in English, put a subtitle in hiragana and/or even completely in katakana. You can loop a certain phrase and repeat it until you learn it. The site also offers tools for creating an account and vocabulary quizzes. Using extensions like rikai-kun or rikai-champ, along with jisho and anki, the usability and usefulness of the service becomes even better for the user.
However, in some browsers the resolution of anime may be displayed differently and the site may have some bugs.
Netflix, Crunchyroll or Prime Video? Sincere opinion.
Nowadays, contrary to what happened in the 90s (and early 2000s), anime is not shown as often on open television. However, with the success of streaming services, Japanese anime and series began to be shown constantly on these online platforms – Netflix, Crunchyroll, Prime Video, Funimation, among others. With the advance in the fight against the irregular exhibition (piracy) of these anime on websites on the internet, streaming services have (rightly) monopolized the broadcasting rights of countless anime, so that it is often necessary to subscribe to these platforms so that we can watch the new anime released periodically throughout the year.
Netflix, for example, has a reasonable amount of anime in its catalog, mixing it with dramas, Korean series, films and documentaries of the most varied. Crunchyroll, on the other hand, specializes in showing subtitled anime and has a huge variety of titles in its catalog. Funimation, in turn, emerged more recently and has quite popular anime in its range, such as Boku no Hero Academia, Shingeki no Kyojin, Overlord and Steins;Gate. Prime video (amazon prime), like Netflix, does not focus as much on anime, despite having a considerable amount of options on display.
I believe that, depending on price and catalog differences, some people prefer Netflix, others prefer Crunchyroll or Funimation. It varies a lot. I particularly believe that, if you are interested in watching anime, focus on crunchyroll or funimation subscription, as the variety of options is greater in this branch compared to other platforms.
What's up? Did you like the article? Any suggestion? Write in the comments! Also don't forget to like and share on social media!