Did you know that you can find many Asian dramas on netflix? In this article, we are going to recommend 20 Japanese dramas for you to watch on Netflix along with a complete list of available dramas.
For those who don't know, dramas are Asian series, some call them soap operas, but I consider them series. Most of the time they are light novels with around 13 or 24 episodes like in anime. In this article, we are going to talk especially about Japanese dramas.
What are Japanese dramas?
drama is a Japanese word that literally means Drama widely used in the West to refer to Asian series. There is no plural for word drama, but I prefer to add a [s] to make more sense in English sentences.
Drama is practically the same thing as a series or soap opera. The difference is in the way it is displayed on Asian channels. Usually one episode per week is shown just like Japanese anime. The themes are also lighter and more dramatic.
Japanese dramas also usually have 13 to 24 episodes like Japanese animations. Generally an Asian drama can address any genre, so I don't agree with the term Asian soap opera, I prefer to categorize it as a series.
We recommend also seeing our list of Korean dramas available on Netflix.
Why are Japanese Dramas the Best?
I personally prefer a thousand times one drama the American series. I don't like how current American shows force you to warp your mind with frequent sex scenes, vulgar language, making out and cheating.
As much as some Japanese dramas portray adulthood, we can see that their Japanese culture still has a little more moral sense, both when it comes to romantic themes and themes of crime and violence.
Another advantage of Japanese dramas is that they are usually finished within one season. While American series go on for several seasons unnecessarily as in the case of series on the CW channel (I love sequels).
Although many in the west prefer Korean dramas. I personally prefer Japanese dramas, even with inferior acting, I like the language and I can't get used to Korean language. Because I'm more of a fan of Japan.
Good morning call on netflix
Considered by many to be the best Japanese drama available on netflix. In this story we meet a high school student named Nao Yoshikawa who finally gets her own apartment.
After some events, she needs to share this apartment with one of the most popular boys in school. To avoid trouble, the two agree to live in the same apartment in secret. Will this secret cause problems?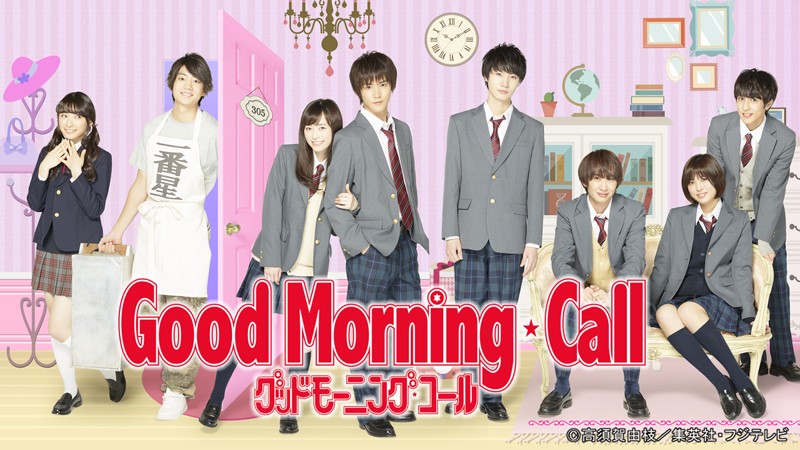 The Japanese drama has 17 episodes and was released in 2016, netflix does a lot of advertising for this drama. Unfortunately, like all Japanese Netflix dramas, it is subtitled.
Terrace house a Reality Show on Netflix
This drama is actually a kind of Reality Show where 3 unknown men and 3 women live together in a single residence. The series shows the daily lives of these people and already has more than 3 different terrace house series.
We have terrace house opening new doors, terrace house aloha state, terrace house boys and girls in the city. You will also find new versions of this Japanese reality show and similar ones.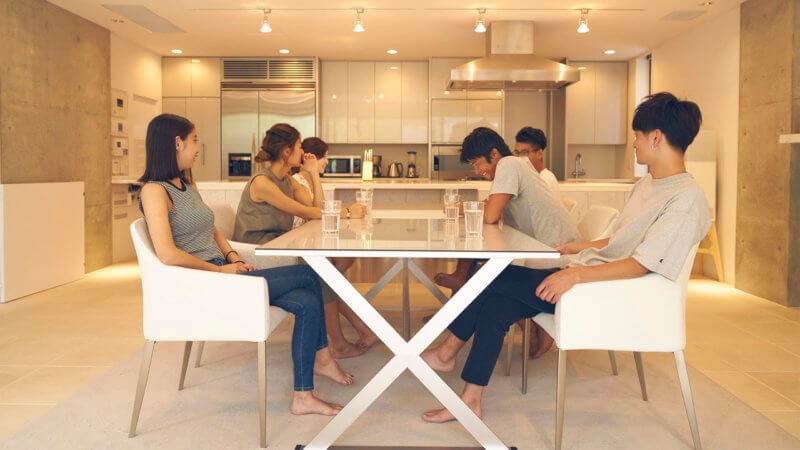 Erased – boku dake ga inai machi
Based on the famous manga that also won an anime adaptation, in this series we live the experience of a young man who ends up traveling through time to solve a murder in his old school that caused future problems.
Young Satoru lives in an arubaito and tries to grow his career as a mangaka, but without much success. All that changes when his mother is murdered and he ends up being hunted by the police and mysteriously teleported back to his body 18 years into the past.
Itazura na Kiss – Malicious Kiss
One of the most popular dramas and one of my favorites. This work is based on a manga that has also received an anime adaptation and even an adaptation for Korean dramas with the same story.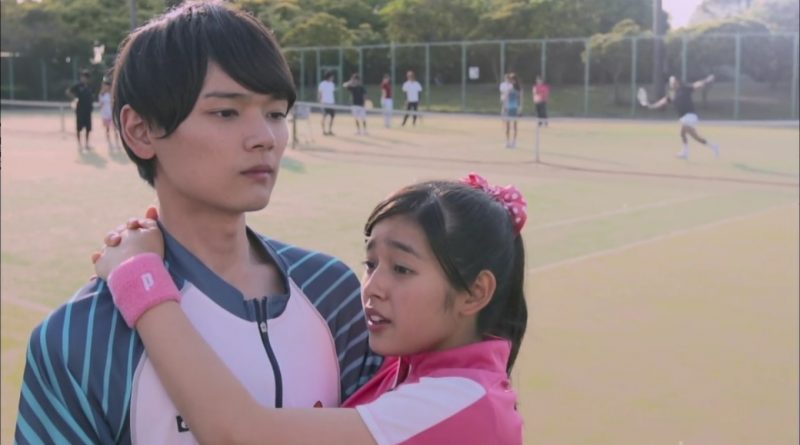 The dumb and clumsy main character is in love with a popular, stick-nosed guy who ends up rejecting her in high school. After some events, she ends up having to live with her father in the family house where this individual lives.
Gourmet Samurai
Takeshi finds himself bored and looking for something to fill his time. On one of his walks at dusk, he realizes that he can enjoy a good meal, awakening the samurai that existed inside him.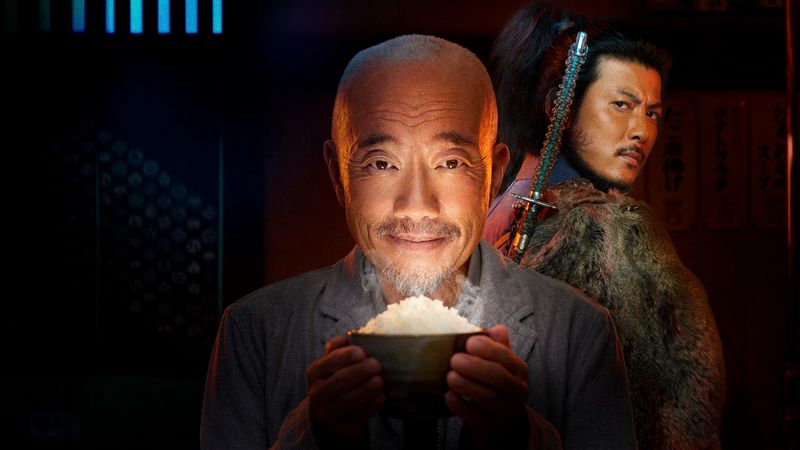 Now, Takeshi rediscovers his freedom by discovering the pleasure of gastronomy. He will explore different restaurants, bars and cafes, reliving the old dilemmas that customers in these places have.
Minami-kun no koibito
Chiyomi is a high school girl who likes Shunichi, a classmate who is smart and handsome. They used to be very close when they were kids and were each other's first love.
Unfortunately Shunichi's father it disappeared, disrupting their friendship. After arguing with her parents, Chiyomi wants to go back in time, but instead she ends up shrinking down to 15cm tall, until Shunichi decides to take her home.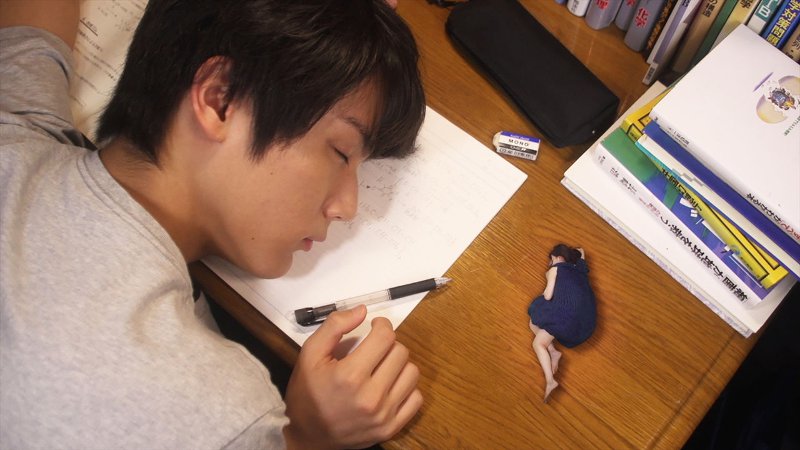 Dad of Light
In this drama based on real events, father and son reconnect playing the online RPG Final Fantasy XIV. The drama series shows the reconnection of father and son as they explore the universe of Eorzea.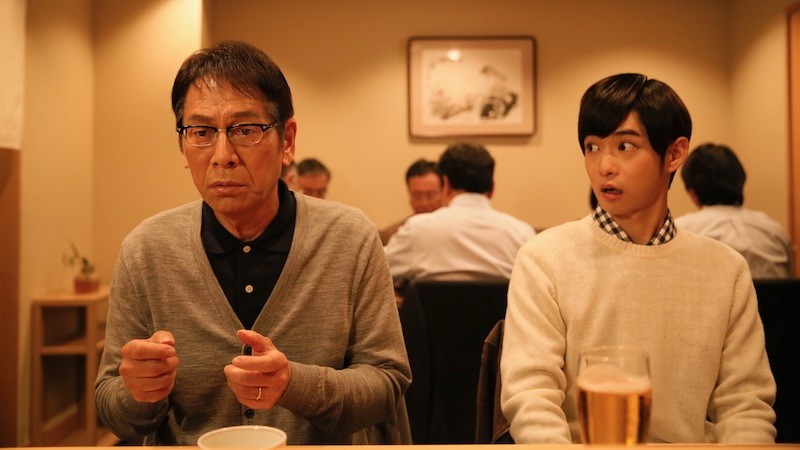 million yen women
A novelist named Shin Machima finds himself in trouble. However, five mysterious women show up at his house, offering one million yen each to rent and support his expenses a month.

These women are young, beautiful, and they're making Shin rich. Until he realizes he has no idea where these women came from. And much less why they moved in with him or the dark secrets they keep.
Midnight dinner: Tokyo Stories
One izakaya (traditional Japanese pub) called the midnight restaurant, it is run by a wise and intuitive chef known as "O Mestre". The story shows this master helping his clients overcome personal obstacles and connect with each other.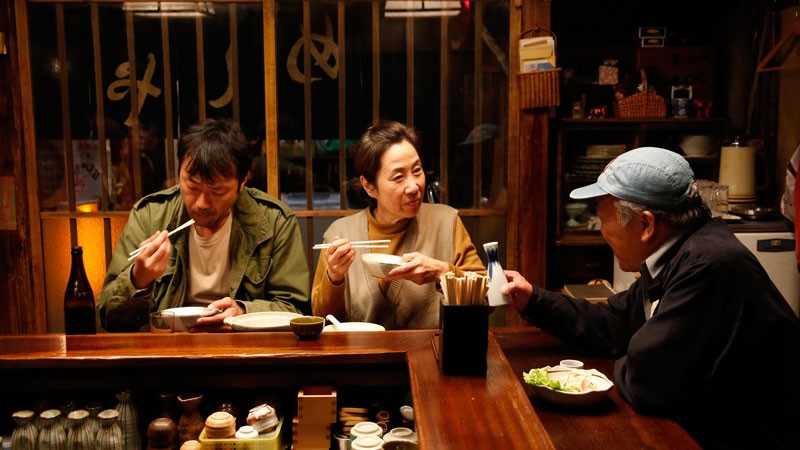 switched
Shunpei Kaga, Koshiro Mizumoto, and Ayumi Kohinata have been close friends since they were children. Koshiro Mizumoto ends up confessing his feelings for the popular Ayumi Kohinata and the relationship between the two ends up happening.

However, on the day of their first meeting, Ayumi Kohinata and her jealous colleague Zenko Umine suddenly switch bodies. Nobody believes Ayumi except Shunpei Kaga. Devastated, she tries to find a way around this situation.
Hibana: spark
Tokunaga is looking to achieve success through his stand-up performances in Tokyo in the traditional Manzai style. He meets an experienced Manzai comedian who will help him grow and succeed in this competitive environment.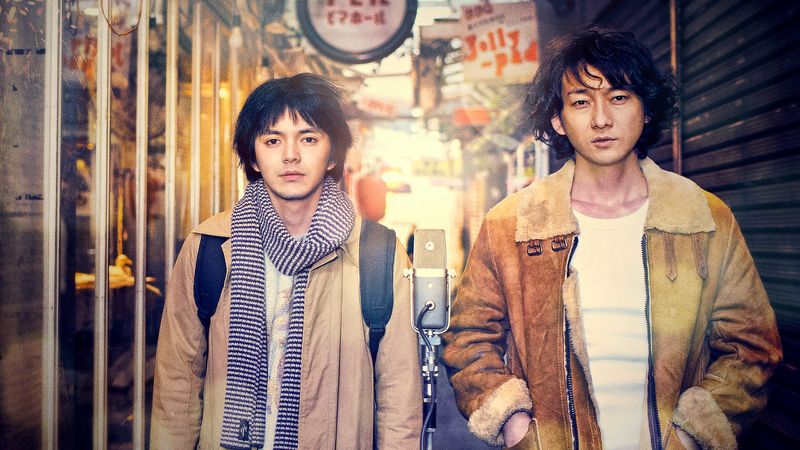 Atelier (Underwear)
This Japanese drama tells the story of a young woman named Mayuko who tries to make her mark in the world of lingerie. Following her passion, she lands a job at a high-end lingerie manufacturer.
Soon she realizes that this dream will have several challenges. The story shows the young woman's effort to fit in and assimilate into the glamorous world of luxurious underwear.
Kakegurui
One Kakegurui drama is based on manga and anime that consists of a psychomaniac girl who enters a school where gambling and gambling are part of everyday school life. She teams up with a rookie boy with no gaming experience to dominate the school.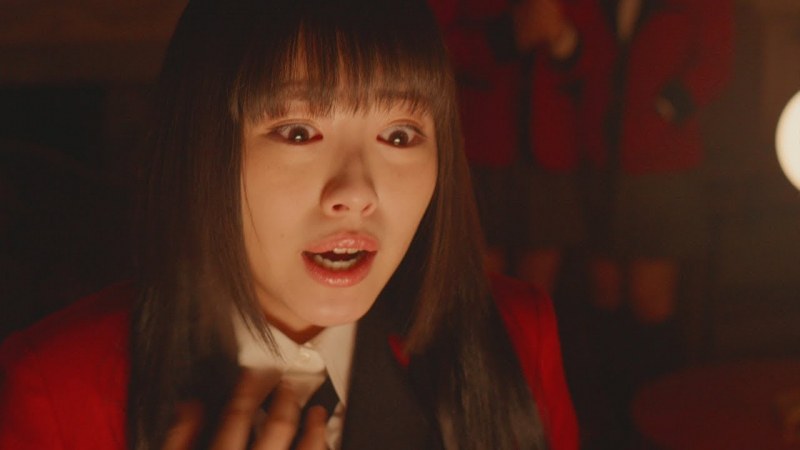 The Many Faces of Ito
Rio Yazaki is a screenwriter who is looking for inspiration for his next big hit. In the meantime, she gives advice to 4 women who are having problems in their relationship with a guy named Ito.
For every woman, Ito's character is different. Intrigued by the stories, Rio decides to use the women and her issues with Ito as a source of inspiration for her next work.
Re: Mind
In this Japanese drama, eleven senior high school students wake up trapped at a table served for dinner, inside a scary and mysterious room - without knowing why or who brought them there.
List of Japanese dramas on netflix
To finish the article, let's leave a complete list of Japanese dramas that you can find on netflix: (2020)
Ainori Love Wagon: Asian Journey;
The Many Faces of Ito;
Workshop;
Erased;
Followers;
Hibana: Spark;
Japanese Style Originator;
Jimmy: The True Story of a True Idiot;
Kakegurui;
Kingdom;
Love and Fortune;
Love and Hong Kong;
Midnight Diner;
Million Yen Women;
Mob psycho 100;
My Husband Won't Fit;
We have a big problem;
The Naked Director;
Re:Mind;
Gourmet Samurai;
Links to Error;
Switched;
Terrace House: Aloha State;
Terrace House: Boys & Girls in the City;
Terrace House: Opening New Doors;
The Could've-Gone-All-the-Way Committee;
XIV: Hikari no Otōsan;