Hello how are you? Are you in the mood to watch some anime on Netflix but don't know which one to choose? Don't worry, here I'll tell you some of the best anime on Netflix to watch. I'll also put a list of all the anime on the platform. So I hope to help even more in your fun and entertainment.
And come with me, I'll start soon, but now I have to make it clear that Netflix usually dubs their content, but that doesn't mean they only have the dubbed version, but I warned those who want to watch dubbed or prefer to change the language for Japanese.
Finally, on the platform you will also find several exclusive and original titles, as well as extremely well-known and famous titles, in addition to classics such as Naruto. That is, it has several choices and can be a good form of entertainment. But let's stop trifles and get to the point.
The best anime on Netflix
Starting with what matters most, that is, those worth watching and not being disappointed. Here's a good list of the anime available on the platform and that I've listed here following the concept of popularity and score in MyAnimeList, so it's no use arguing if some lesser-known anime isn't among the main ones.
But not to seem cruel, I put a list of extras at the end of the article, there you can find almost all the anime that can be found on Netflix and that are not in this list with the best. It may be the first time that any reader wants to see an anime on netflix, so we will list the ones and want to start with the best.
Unfortunately not all the best anime will be on this list. Some arrived just after writing this article, anime like PsychoPass which is one of my favorites is now available on Netflix.
death note
Light Yagami, a high school student and genius, finds a peculiar notebook called the Death note. This notebook is originally an asset of the Shinigami, but because of an irrelevant event he ends up falling to earth.
This notebook has the power to kill anyone whose name is written in it and as long as the person who wrote it knows the exact face of the target person. And as light hates the deplorable and suho state the world is in, he decides to clean the world of criminals and scum with this notebook.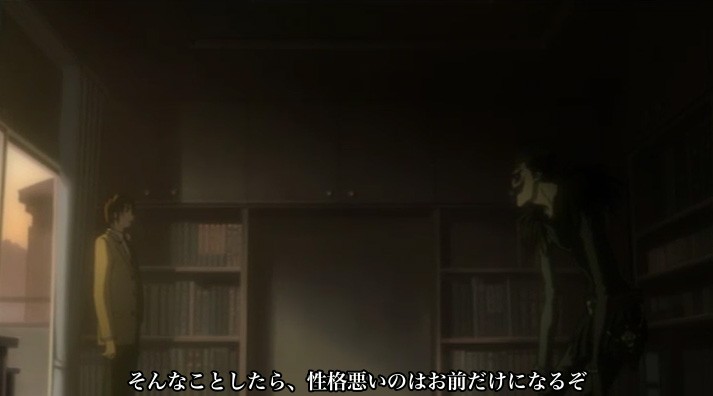 Your Name – Kimi no na wa
Mitsuha Miyamizu, a high school girl, who deeply desires to live life in the bustling city of Tokyo. She has a dream that contrasts with her present life in the countryside. Meanwhile, in the city, Taki Tachibana lives a busy life as a high school student, while doubting his time with his part-time job and hoping for a future in architecture.
One day, Mitsuha wakes up in a room that isn't hers and suddenly finds herself living her dream life in Tokyo - but in Taki's body! Elsewhere, Taki finds himself living Mitsuha's life in the humble countryside. In search of an answer to this strange phenomenon, they start looking for each other.
R$ 47number_format_decimal_point90
R$ 64number_format_decimal_point90
-
-
-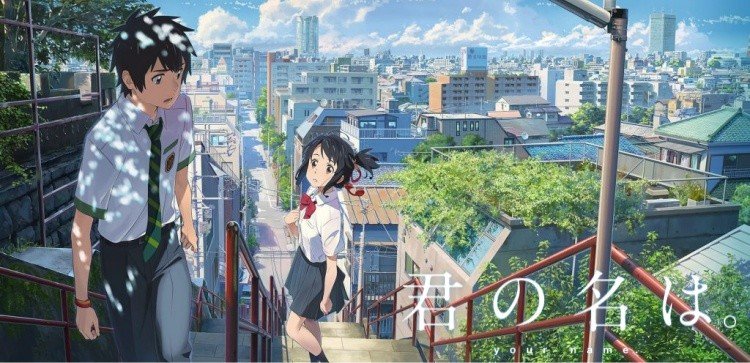 castlevania
There is a legend that every 100 years Vlad Dracula would rise from the darkness with the main goal of dominating the entire Earth. The only ones capable of preventing such a threat are the members of the Belmont family, also called Count Dracula's clan of hunters.
Now, these brave warriors embark on this dangerous quest to save Eastern Europe from the vampire's hands. This is a Netflix original animation with an American team, but it tries to be faithful to the traits of the Japanese game made by Konami.
One-Punch Man
Saitama is, on first impression, common and weak, yet he has a peculiar hobby of being a hero. He had this dream since he was a child and for this he trained for long 3 years, and lost all his hair as a result but also managed to become powerful to the point of defeating any enemy in a single punch.
But that doesn't mean he's happy. On the contrary, he is now experiencing a setback as he can no longer enjoy all the beauty and fun of the fights, thus becoming extremely bored. But everything changes with the arrival of a cyborg named Genos, who wants to become a disciple of Saitama after witnessing his power.
R$ 129number_format_decimal_point98
-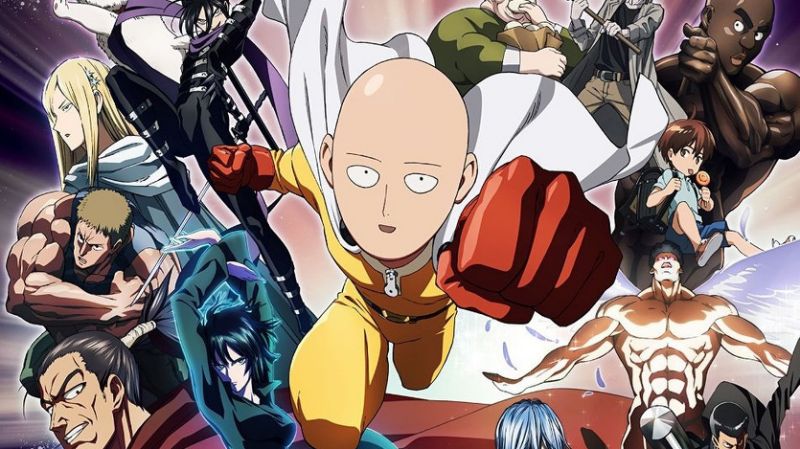 Puella Magi Madoka Magica
Madoka Kaname and Sayaka Miki are normal high school girls with ordinary lives, but all that changes when they meet Kyuubey, a magical familiar, and Homura Akemi, the new transfer student.
Kyuubey offers them a proposal: he will grant any of their wishes, and in return, each of them will become a magical girl, gaining enough power to fulfill their dreams. However, Homura Akemi, a magical girl, urges them not to accept the offer, stating that everything is not what it seems.Sword Art Online
In 2022, virtual reality technology is extremely advanced, and a great roleplaying game called Sword Art online was released, where players can control their avatars using only their thoughts, which are totally inside the virtual world forgetting their body in the real world. .
Kirito, is one of the 10,000 players in this game. However, a chain of dark events occur from the game's opening day. The game's creator trapped them inside the game until they fully completed the one hundred stages of the game. But with the warning that there wouldn't be a second chance, and anyone who dies within the game will also die in reality.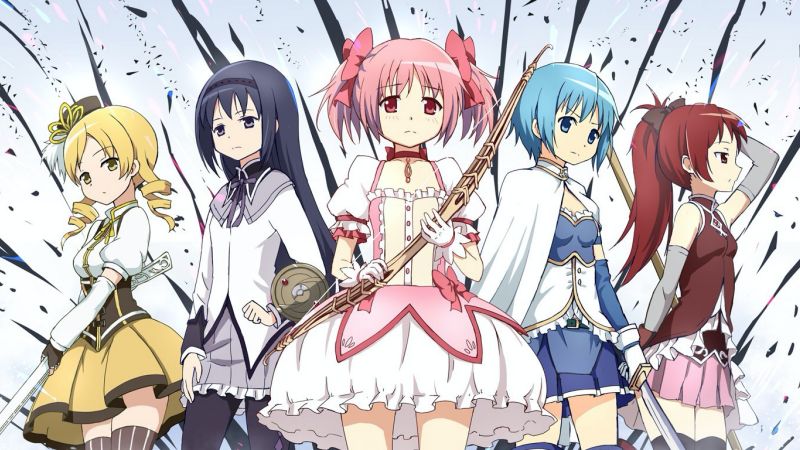 Fate/stay night: Unlimited Blade Works
The Holy Grail War is a battle that takes place between seven mages who play the role of Masters. Masters, who through the use of the seals of command, which are given to them as a means of identifying the members of the war, manage to command Heroic Spirits to fight for them in battle.
In the fifth Holy Grail War, Rin Toosaka is the chosen one for the competition. With her servant Archer, she wishes to obtain the ultimate prize – the Holy Grail, a magical artifact capable of granting its wielder any wish.
So at the same time, one of Rin's classmates, Emiya Shirou, accidentally ends up entering the competition and commanding a servant known as Saber. But finding themselves facing common enemies, Rin and Shirou decide to form a temporary alliance while challenging their opponents in the Holy Grail War.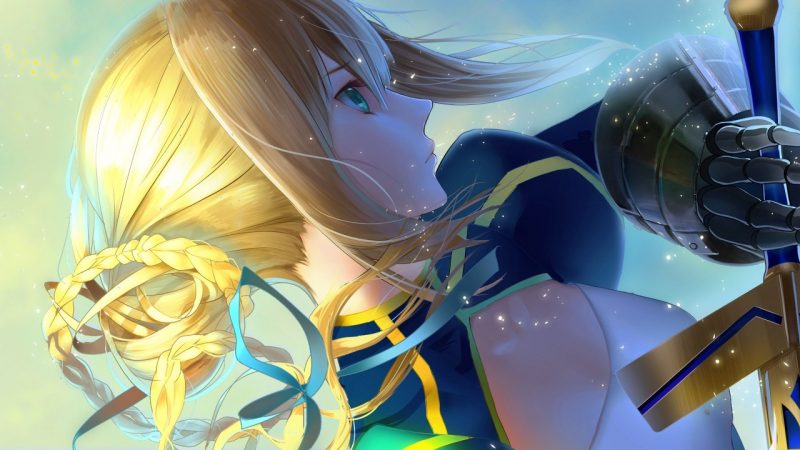 The Seven Deadly Sins – Nanatsu no Taizai
In a world similar to Europe in the Middle Ages, the feared and respected Holy Knights of Britannia use magic to protect the region of Britannia and its kingdoms. However, a small group of Knights are accused of treason and of trying to overthrow the rulers.
This group was dispersed, but rumors of their existence continue to exist, in which these legendary knights called the "Seven Deadly Sins" contained roaming the land.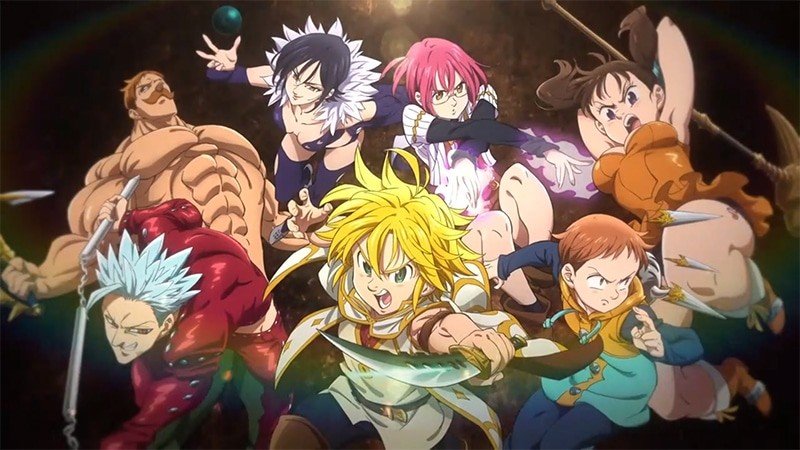 The Irregular at Magic High School – Mahouka
At the dawn of the 21st century, magic, which was considered a fairy tale, became a systematized technology. In contrast to the past, it is now taught as a technical skill. At First Secondary School, the institution for magicians, students are separated into two groups based on their college entrance exam scores.
And the story follows Tatsuya and Miyuki Shiba, two brothers who are enrolled in this school. But upon taking the exam, the prodigy Miyuki is placed in the First Course, while Tatsuya is left for the Second Course.
Although his practical test results and status as a "weed" show he is magically inept, he possesses extraordinary technical knowledge, physical combat capabilities, and unique magical techniques - making Tatsuya the irregular in a magical school.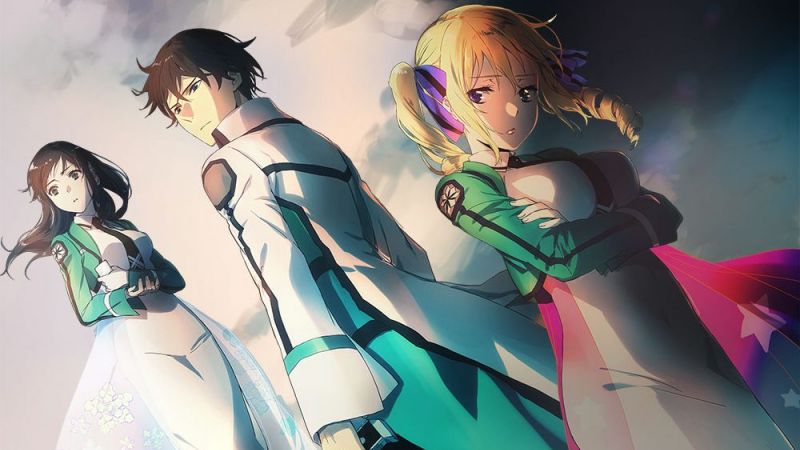 Fate/Zero
Promising to grant any wish, the Holy Grail has caused three wars in the past, each so cruel it has left no winners. Despite this, the wealthy Einzbern family is confident that the Fourth Holy Grail War will not have the same outcome.
And for this reason alone, the terrifying "mage killer" Kiritsugu Emiya is hired by the Einzberns, with the marriage of their only daughter Irisviel as a binding contract. Kiritsugu is now in a fierce game where everyone wants and wants survival.
And to do so, the members must face off against six other participants, each armed with a heroic spirit from the past. Accompanied by its own familiar, Saber, the Kiritsugu soon finds its worst enemy in Kirei Kotomine.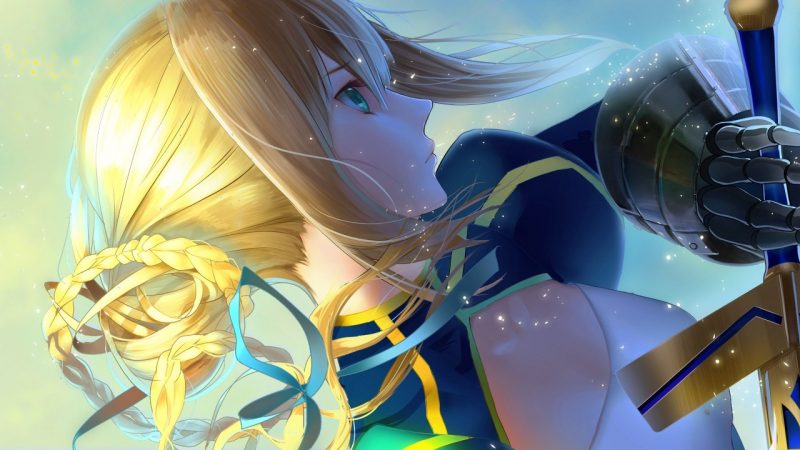 Saiki Kusuo no Psi-nan
Kusuo is a high school student who faces an unusual dilemma, living with very strong psychic powers. For most, these powers are a good thing, but for him they couldn't be more contrary to this opinion. And all he wants is an ordinary life free from the problems his powers cause.
But although kusuo tries not to attract attention by keeping his powers hidden, he ends up having the opposite result, and attracts the attention of his classmates. He is then forced to deal with the madness of his colleagues but always longing for a peace that doesn't seem to come.
Violet Evergarden
A girl who spent her life being used as a weapon of war, and not taught to have feelings or anything else that would make her more human in nature. She had only one goal and purpose, to take orders and carry them out even if it cost her her life.
But this ends when she is "given" to an army officer who does not see her as a weapon, he sees her as a fragile girl who deserves affection, however he cannot fulfill her desires. However, after a battle the officer dies and the girl was removed from the battlefronts as the war ended.
However, this girl loses her life's purpose and has to face some dilemmas to be able to live her life on her own. For this she needs to know the meaning of the things the officer said to her, which she heard but did not understand.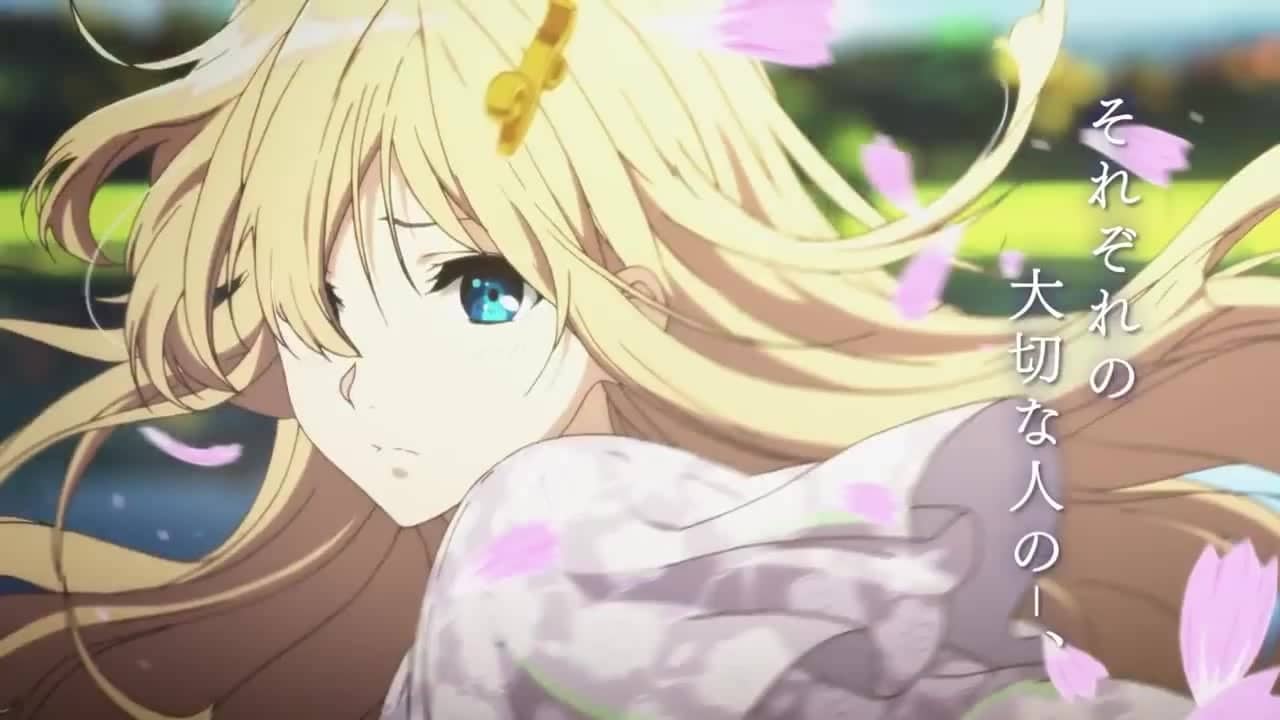 Devilman Crybaby
Akira fudou is a teenager who has always had a kind heart, and even when his childhood friend asked for his help in discovering demons he didn't turn him down. However, having arrived at the place where they would find the demons, they are attacked. However, to save his childhood friend Akira is possessed by a demon and becomes a Devilman.
While this brings him great power, this partnership also brings some compromises and risks for akira. So his job now is to find and destroy demons that are a great danger to humanity.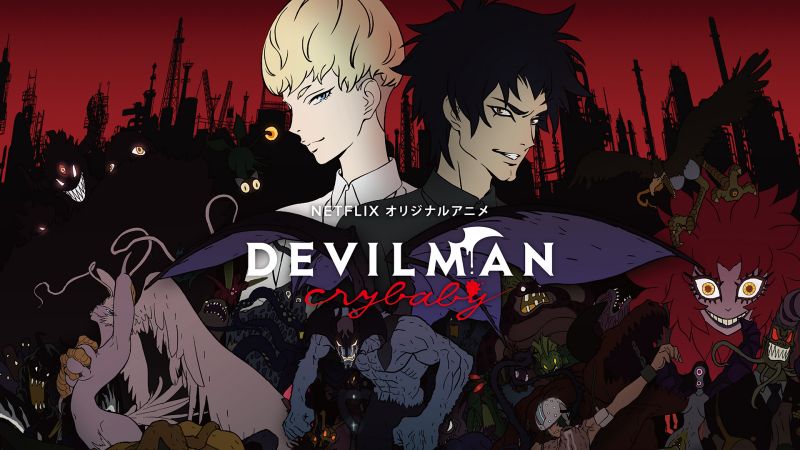 Fate/EXTRA Last Encore
Tsukimihara Academy, an artificial high school that serves as the stage for the Holy Grail War. In it dwell souls who have a qualification to become a "master". But there are altogether 256 souls, and of these 128 will be chosen.
Hakuno is one of these chosen souls, and manages to summon his servant after being nearly killed and pursued by an unknown existence. However, his servant, namely, frees him from his pursuer and together with hakuno they must begin their journey. So discovering the various secrets and trying to survive in the process.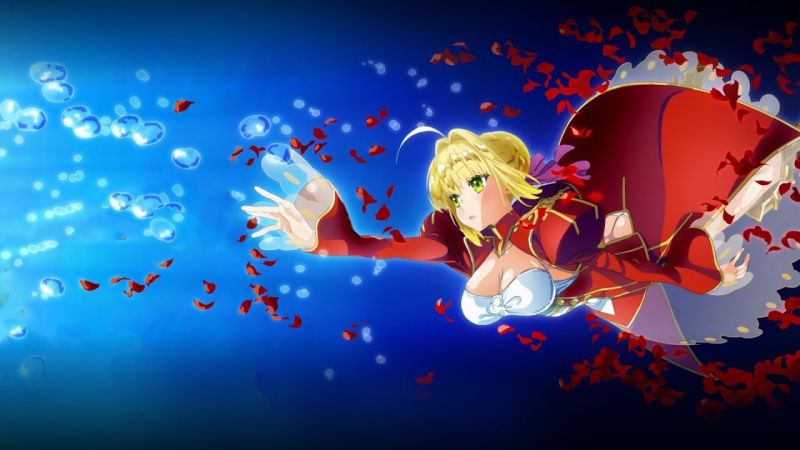 Other anime on Netflix that we strongly recommend:
Sidonia no Kishi
Magi: Adventure of Sinbad
Little Witch Academia
Fate/Apocrypha
AICO;
High School of the Dead
AJIN: Demi-Human
kill la kill
Gurren Lagann
blue exorcist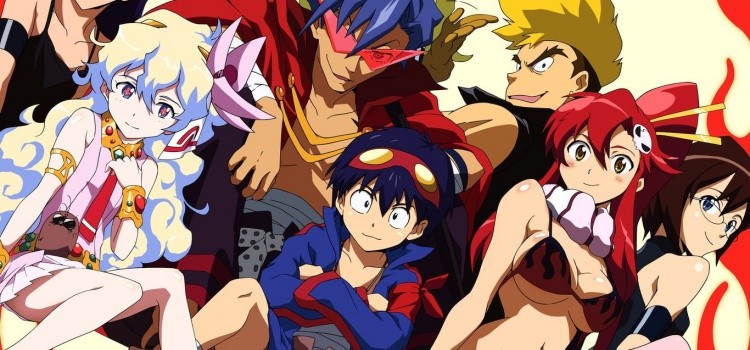 Classic Anime on Netflix
For this topic, those anime that everyone should watch, even if they're not an addict like me. These are the ones that anyone watches and enjoys. However, they are classics that have managed to attract many people to the world of anime. And best of all, they can be found on the platform.
Yu-Gi-Oh!
Naruto
king dinosaur
Bakugan: Warriors of Battle
Fullmetal Alchemist: Brotherhood
Fullmetal Alchemist
Pokemon the series: XY
Samurai X
Beyblade: Metal Fusion
pokemon
Digimon Fusion
Naruto Shippuden
The Knights of the Zodiac - The Legend of the Sanctuary
Knights of the Zodiac – The Lost Canvas: The Hades Saga
Yu-Gi-Oh! Arc-V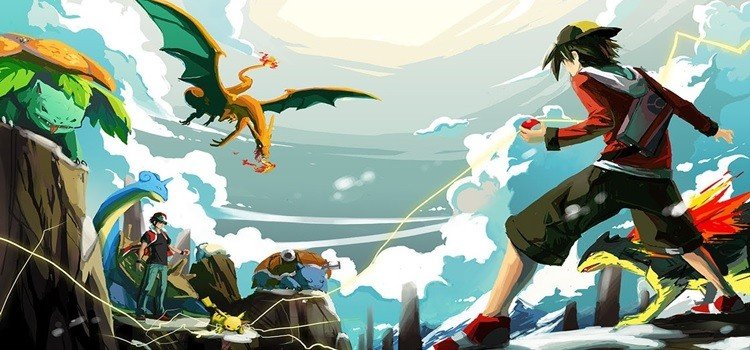 Other anime on Netflix
As promised, the list with the anime that were left out of the previous lists. However, it is worth remembering that several of the titles below are films from the series listed above. However, this does not mean that they are the only forms of animation.
It may happen that some anime in this article is no longer available because of an expired and unrenewed license. Now for the titles:
A Casa de Pequenos Cubinhos
A Garota que conquistou o tempo
A Voz do Silêncio – Koe No Katachi
A.I.C.O;
Aggretsuko: Feliz Natal Metaleiro
AJIN: Demi-Human
Akira
Angel Beats!
Ano Hana
Appleseed
B: The Beginning
Back Street Girls: Gokudolls
Baki – O Campeão
Batman Ninja
Bayonetta: Destino Sangrento
Beyblade Burst
Big Fish & Begonia
Black Butler
Black Lagoon
BLAME!
Bleach
Blue Exorcist
Cannon Busters
Carole e Tuesday
Castlevania
Cells at Work!
Code Geass: Lelouch of the Rebellion
Crianças Lobo
Cyborg 009 VS Devilman
Cyborg 009: Call of Justice
DanMachi: Is It Wrong to Try to Pick Up Girls in a Dungeon? – Arrow of the Orion
DEATH NOTE
Devil May Cry
Devilman Crybaby
Diabolik Lovers
Dino-Girl
Ergo Proxy
EVANGELION: DEATH (TRUE)²
Fate/Apocrypha
Fate/EXTRA Last Encore
Fate/stay night: Unlimited Blade Works
Fate/Zero
Forest of Piano
Fullmetal Alchemist
Fullmetal Alchemist: Brotherhood
Futebol Galáctico
Férias de Verão com Coo
GANTZ:O
Glitter Force
Glitter Force Doki Doki
God Eater
GODZILLA Cidade no Limiar da Batalha
GODZILLA: O Devorador de Planetas
Godzilla: Planeta dos Monstros
Granblue Fantasy: A Animação
Guerras De Verão
Gurren Lagann
HALO Legends
Hellsing Ultimate
HERO MASK
Hi Score Girl
High School of the Dead
Hunter x Hunter: A Última Missão
Hunter x Hunter: Phantom Rouge
ID-0
Ingress: The Animation
Inuyasha the Movie – L'isola del fuoco scarlatto
Inuyasha the Movie – La spada del dominatore del mondo
InuYasha: Affections Touching Across Time
InuYasha: The Movie 2: The Castle Beyond the Looking Glass
Kabaneri da Fortaleza de Ferro: A Batalha de Unato
Kakegurui
KENGAN ASHURA
Kill la Kill
Kujira no Kora – Filhos das Baleias
Kuromukuro
LAST HOPE
Levius
Little Witch Academia
Little Witch Academia: The Enchanted Parade
LOST SONG
Luzes no Céu: Fireworks
Magi – O Labirinto da Magia
Magi: Adventure of Sinbad
Magi: The Kingdom of Magic
Megalobox
Mobile Suit Gundam: Iron-Blooded Orphans
Naruto
Neon Genesis Evangelion
No Game, No Life: Zero
O Castelo de Cagliostro
O Cobrador de Dívidas
O Fantasma do Futuro
O Rapaz e o Monstro
One-Punch Man
Origem: Espíritos do Passado
Os Cavaleiros do Zodíaco
Os Cavaleiros do Zodíaco – The Lost Canvas: A Saga de Hades
Os cavaleiros do zodíaco Hades
Pilotos de Dragão – Hisone to Masotan
Pokémon o Filme – Diancie e o Casulo da Destruição
Pokémon o filme – Hoopa e o Duelo Lendário
Pokémon o Filme: Volcanion e a Maravilha Mecânica
Pokémon: A Série Sol e Lua
Pokémon: Feliz Aniversário!
Psycho-Pass
Puella Magi Madoka Magica
Quando as Cigarras Choram
Record of Grancrest War
Redline – Perigo nas Pistas
revisions
Rilakkuma e Kaoru
Robotech
Saiki Kusuo no Psi-nan
Saiki Kusuo no Psi-nan: Reativado
SAINT SEIYA: Os Cavaleiros do Zodíaco
Samurai 7
Samurai X
Sangatsu no Lion
Seis Punhos
Shiki Oriori: O Sabor da Juventude
Sirius the Jaeger
Sonic X
Street Fighter II: V
Sturgill Simpson Presents Sound & Fury
Sword Art Online
Sword Art Online Alternative: Gun Gale Online
Sword Art Online II
SWORDGAI The Animation
Teasing Master Takagi-san
The End of Evangelion
The Irregular at Magic High School
The Seven Deadly Sins
The Seven Deadly Sins – Prisioneiros do Céu
Ultraman
Ultramarine Magmell
Viagem para Agartha
Violet Evergarden
Yo-Kai Watch
Yu-Gi-Oh!
Yu-Gi-Oh! Arc-V
Zankyou no Terror
7SEEDS
A.I.C.O. -Incarnation-
Adventure of Sinbad
Angel Beats!
Ano Hi Mita Hana no Namae o Bokutachi wa Mada Shiranai
At Magic High School
B: The Beginning
Black Lagoon
Call of Justice
Cannon Busters
Children of the Whales
Code Geass: Lelouch of the Rebellion
Cyborg 009: Call of Justice
Deadly Sins
Deadman Wonderland
Disastrous Life of Saiki K;
Dokidoki! PreCure
Dragon Pilot: Hisone and Masotan
Duel Monsters
Ergo Proxy
Evangelion
Fullmetal Alchemist
Fullmetal Alchemist: Brotherhood
Hana no Namae o Bokutachi wa Mada Shiranai
Hisone and Masotan
Kill la Kill
Kuroshitsuji
Labyrinth of Magic
Lelouch of the Rebellion
Little Witch Academia
Madoka Magica
Magi: Adventure of Sinbad
Magi: The Labyrinth of Magic
March Comes
March Comes in like a Lion
Naruto Shippuden
Neon Genesis Evangelion
No Game, No Life
Os Cavaleiros do Zodíaco
Psycho-Pass
Puella Magi Madoka Magica
Smile Pretty Cure!
Street Fighter II V
Sword Art Online
Tengen Toppa Gurren-Lagann
The Disastrous Life of Saiki K;
The Irregular At Magic High School
The Seven Deadly Sins
Toppa Gurren-Lagann
Violet Evergarden
Yu-Gi-Oh! Duel Monsters
Zankyō no Terror
List of Netflix dubbed anime
Below we have a complete list of anime that are dubbed in English on Netflix. You can see that it's a pretty big list, but we don't know if they're all still available on the platform.
A.I.C.O Incarnation
7 Seeds
Aggretsuko
Ajin
Avatar – A Lenda de Aang
B: The Beginning
Back Street Girls: Gokudolls
Baki – O Campeão
Bakugan: Guerreiros da Batalha
Beyblade Burst
Beyblade Metal Fusion
Bleach
Os Cavaleiros do Zodíaco: Lost Canvas
Children of the Whales
Cyborg 009: Call of Justice
Death Note
Devilman Crybaby
Diabolik Lovers
Digimon Fusion
Pilotos de Dragão: Hisone to Masotan
Fate/Apocrypha
Fate/Extra Last Encore
Forest of Piano
Glitter Force
Glitter Force Doki Doki
HALO Legends
Hero Mask
Hi Score Girl
ID-0
Ingress: The Animation
Juushinki Pandora – Last Hope
Kakegurui
Kengan Ashura
Kuromukuro
Larva*
Lost Song
Little Witch Academia
Magi: Adventure of Simbad
Megalo Box
Naruto
Naruto Shippuden
Neo Yokio
Oddbods*
One Punch Man
The Seven Deadly Sins
Neon Genesis Evangelion
Pac-Man e as Aventuras Fantasmagóricas
Pokémon: Liga Índigo
Pokémon: A Série XY
Pokémon Sol e Lua
Sirius the Jaeger
Revisions
Rilakkuma e Kaoru
Os Cavaleiros do Zodíaco
Street Fighter II: V
Sword Gai: The Animation
Ultraman
Violet Evergarden
Voltron: O Defensor Lendário
Yo-Kai Watch
Yu-Gi-Oh! Duel Monsters
What do you think of Netflix anime?
Well folks, these are all the anime that have been or are being released on Netflix. There are not many, due to the fact that this platform is not specialized in this type of entertainment and it is still progressing. But I don't think it will take long for her to direct more attention to this sector.
Consequently, we will soon see the platform broadcasting several titles simultaneously with Japan, since at least in Brazil this industry is successful. But anyway, this is the list of titles that are available for now, however Netflix usually releases several off-season anime, so soon we may have several additional titles.
All we can do is wait for the updates, however the article ends here. If you have any questions, criticisms or anything like that, just leave it in the comments. And don't forget to share on social media, and leave your note to let us know if you liked the content. In the most thanks to you for reading the article until here and until the next one, bye.