In November 2022, a Dorama based on the famous song premiered on Netflix First Love in Hikaru Utada🇧🇷 In this article we are going to talk a little about these two gemstones.
First Love by Hikaru Utada is one of the most iconic and beloved love songs of all time. The song is about young love and the bittersweet feelings that come with it.
The song was released on a 1999 debut album by the singer, it was the best-selling album in the entire history of Japan with more than 11 million copies, an international success that marked the singer's career.
We also recommend reading:
About Singer Hikaru Utada
Hikaru Utada was born in New York in 1983 nicknamed Hikki by fans, her parents were in the music business, her father was a producer and her mother an Enka singer, from an early age she was rooted in this world.
She works as a composer, singer, musician, songwriter, lyricist and others. Her songs mix English with Japanese, she also usually releases versions of songs in both languages.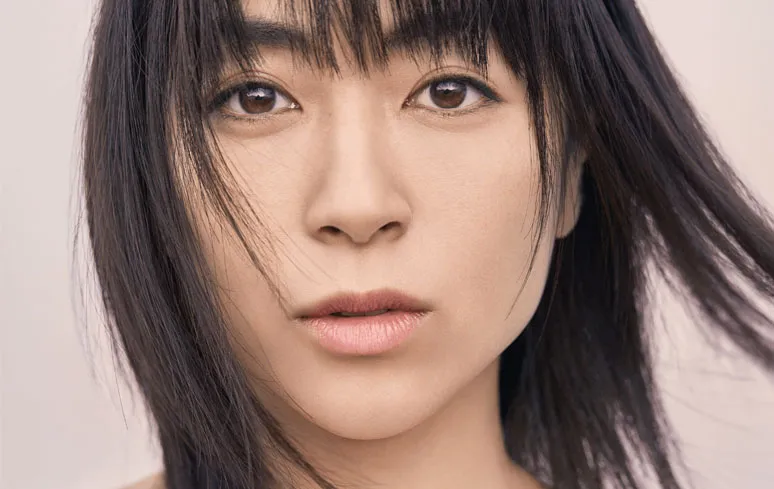 Their official debut album released in 1999, First Love, immediately became Japan's most successful album, certified 32× Platinum by the RIAJ and with international recognition.
The album debuted at number 1 on the Oricon weekly ranking, with 250,000 copies sold in the first week, the second highest debut by a solo singer in the year, behind only Beyoncé.
She is also famous for doing openings for dramas such as Flavor of Love, and theme songs for anime such as Evangelion Films, Fumetsu no Anata, and also themes for games such as Kingom Hears.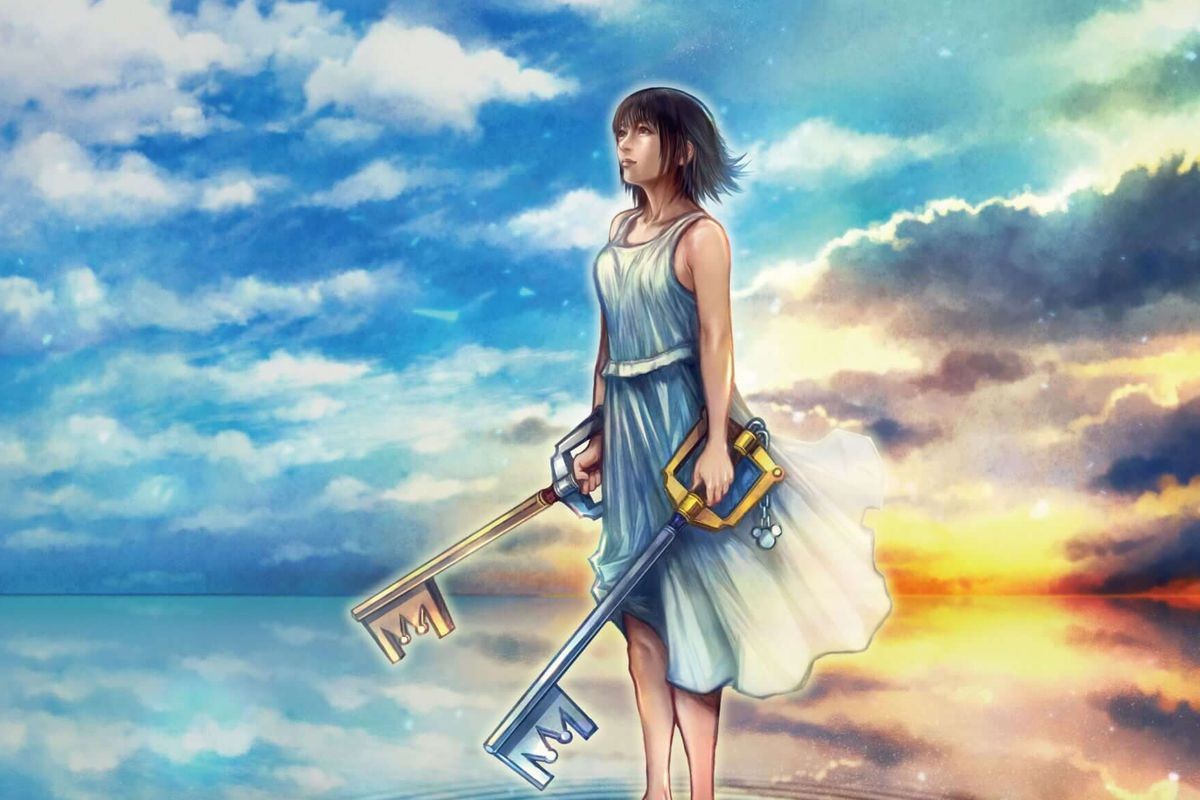 The Song "First Love" by Hikaru Utada
First Love by Hikaru Utada, is a timeless song of longing and nostalgia. It's a love story, but it's also more than that. It's a song that speaks to the universal experience of first love and the bittersweet memories it can evoke.
Hikaru Utada's voice is sweet and melancholy, as if he's already been through his own version of a time machine. His words speak of the innocence and fragility of first love. His lyrics are clear and sincere, and capture the confusion, joy and pain of the experience.
The music behind the lyrics is smooth and soulful. It's a calming backdrop that captures the moment of first love, a moment that can be difficult to put into words. The music is also poignant and bittersweet, as if a reminder of a moment that can never be recaptured.
The beauty of the song is in its universality. It's a song that anyone who has ever experienced first love can relate to. Whether it's a high school romance or a first love from many years ago, the feelings of joy and sadness, confusion and clarity that come with first love will never be forgotten.
The song also serves as a reminder that however painful or confusing first love can be, it is still an essential part of life. The lyrics tell us that, in the end, "love will hold us together" – a feeling of hope and optimism that is at the heart of this song.
About Dorama First Love
Netflix has released a new series, Japanese Dorama directed by Yuri Kanchiku that takes us back to those days of first love, and we couldn't be more excited.
Hatsukoi which translates to "First Love", is a 9-episode series that follows the story of Yae Noguchi and Harumichi Namiki, two students from Hokkaido who start a relationship in high school.
The series shows the characters' events in different periods, chasing dreams, life's unforeseen events, romantic and sad events, a true emotional drama.
At first, for some, it might be difficult to keep up with the change in the timeline, but soon everything starts to fall into place and many twists and turns happen. Even the COVID pandemic appears in Dorama.
Best of all, the drama makes total reference to the lyrics of Hikaru Utada's song, whether in the taste of cigarettes, in the distance, in the wrong choices, not to mention the countless references to the singer and the use of her songs Automatic, First Love and Hatsukoi.
We also recommend reading: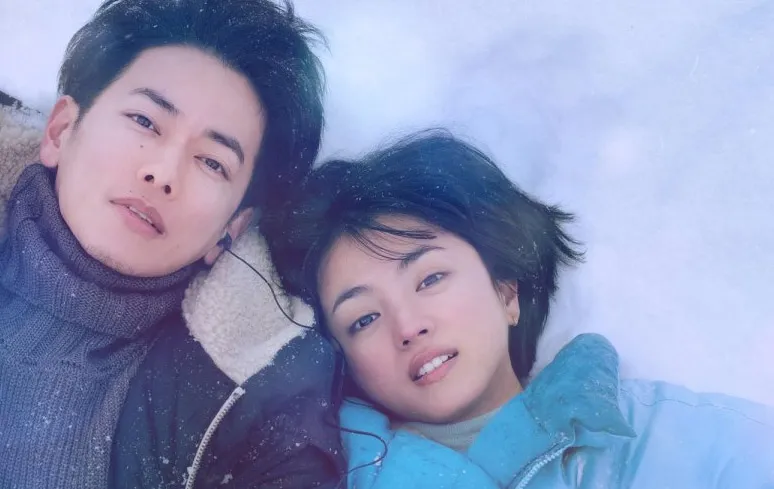 The artigo is still half finished, but we recommend opening it to read the following later:
First Love Lyrics + Translation + Kanji
Below we will see the lyrics of the song by Hikaru Utada First Love in Japanese, romanized and its translation:
Also watch a video lesson studying the music of our Japanese course:
最後のキスはタバコの flavor がした Saigo no kisu wa tabako no flavor ga shita
The last kiss tasted like cigarettes
ニガくてせつない香り Nigakute setsunai kaori
A bitter and painful smell
明日の今頃には Ashita no imagoro ni wa
at this time tomorrow
あなたはどこにいるんだろう Anata wa dokoni irundarou
Where are you
誰を思ってるんだろう dare wo omotterundarou
Who do you think
You are always gonna be my love 
you will always be my love
いつか誰かとまた恋に落ちても Itsu ka dareka to mata koi ni ochitemo 
Even if I fall in love with someone again someday
I'll remember to love 
I will remember to love
You taught me how 
you taught me how
You are always gonna be the one 
You will always be the one
今はまだ悲しい love song Ima wa mada kanashii love song
Now it's still a sad love song
新しい歌歌えるまで atarashii uta utaerumade
Until I can sing a new song
立ち止まる時間が tachi toru jikan ga
time to stop
動き出そうとしてる ugoki dasou toshiteru 
trying to move
忘れたくないことばかり Wasuretakunai koto bakari
Just things I don't want to forget
明日の今頃には ashita no imagoro ni wa
at this time tomorrow
私はきっと泣いている watashi wa kitto naiteiru
I'm probably crying
あなたを思ってるんだろう yeah-yeah-yeah Anata wo omotterun darou 
I'm thinking about you yeah-yeah-yeah
You will always be inside my heart 
You will always be inside my heart
いつもあなただけの場所があるから Itsu mo anata dake no bashou ga aru kara
Because there's always a place just for you
I hope that I have a place in your heart too
I hope I have a place in your heart too
Now and forever you are still the one 
Now and forever you're still the one
今はまだ悲しい love song Ima wa mada kanashii love song
Now it's still a sad love song
新しい歌歌えるまで oh, oh-oh Atarashii uta utaeru made
Until I can sing a new song oh, oh-oh
You are always gonna be my love 
you will always be my love
いつか誰かとまた恋に落ちても Itsuka dareka to mata koi ni ochitemo
Even if I fall in love with someone again someday
I'll remember to love 
I will remember to love
You taught me how 
you taught me how
You are always gonna be the one 
You will always be the one
まだ悲しい love song, yeah-yeah mada kanashii love song, yeah-yeah
Still sad love song, yeah-yeah
now and forever
Now and ever