In this article I want to present my list of favorite Japanese songs. Most are songs that probably played in some anime or game. I want to talk about all the songs, arts and share a complete ranking that will help you find what to listen to.
When it comes to music I'm a little different from most people, it's usually the instrumental touches, rhythms and soundtracks that catch my attention in a song and not letter or singer's voice. One of the main reasons I like Japanese music so much, where they exaggerate in different instrumentals from the repetitive everyday.
Take any Brazilian or international popular music, they will always have the same instruments and the same rhythms. Already the japanese songs distance themselves from the traditional and use great mixtures of rhythms and even classical music instruments.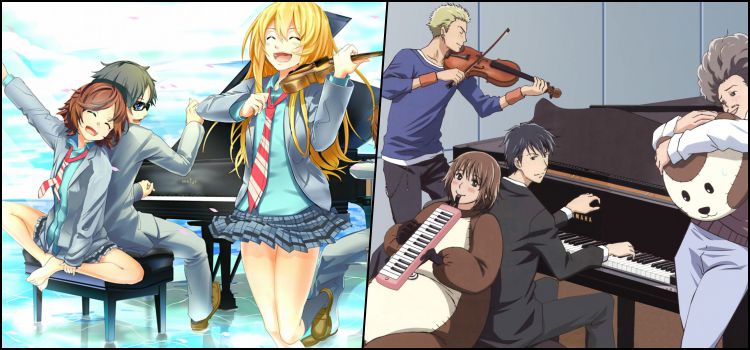 Favorite Japanese singers, songwriters and bands
I usually don't like just one singer, songwriter or musical group. I usually just like one or two songs from each random band, because that song kind of played a part in crucial moments in my life.
Quickly listing favorite Japanese bands, songwriters and singers in ranked order. I can't say precisely my taste, I usually listen to 3 songs of each at most, but the first ones on the list are usually more songs.
Hiroyuki Sawano;
Goose House;
Yuzu;
LiSA;
ClariS;
MISIA;
Mai Kuraki;
Hikaru Utada;
Rimi Natsukawa;
Sayuri;
Mika Kobayashi;
Mika Nakashima;
7!!;
SID;
RheNa;
May.J
Amer;
ayaka;
PornoGraffiti;
Yui;
Yui Horie;
Good
Yoko Takahashi;
CHiCO;
Mashiro Ayano;
GREeeN;
ASCA;
Eir Aoi;
Miura Jam;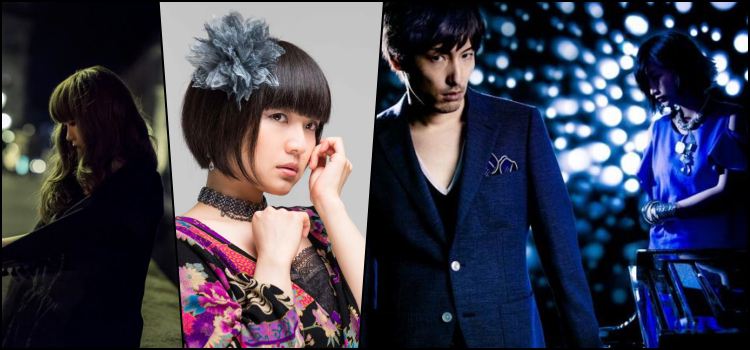 My Favorite Japanese Songs
I always find a song and listen to it like 1,000 times until I get sick of it. There are songs I can't get enough of and are forever marked as the endings and openings of the 2011 Hunter x Hunter anime, all of them are epic, especially Yuzu's.
HitoriGoto and irony by Claris are also on my Playlist for a long time. From Sayuri I heard thousands of times Heikousen and Sore wa Chiisana Hikari no Youna. the closing of Shigatsu Wa Kimi no Uso, orange out of 7!! is another one that shudders.
The song I've been listening to the most lately is unlasting by Lisa, ending of Sword Art Online Alicization 2. Previously I also listened to a lot Niji no Kanatani and also from the same anime.
Another 2 very popular songs that I love and have always found among the most sung in Karaoke are Zankoku na Tenshi no teeze of Evangelion and Sekai wa koi ni ochiteiru by Ao Haru Ride.
In 2018 during my trip to Japan I discovered two songs that I listen to constantly to this day. Its about oh no katachi [アイノカタチ] by MISIA and also traditional Okinawan music Shima Uta [島唄], by the voice of Rimi Natsukawa.
Before these songs I love most songs and OST tracks composed by Hiroyuki Sawano, mainly the ones sung by Mika Kobayashi and Mizuki, mainly the ones from the anime Aldnoah.Zero and the game Xenoblade X.
Goose House is another band that I really liked, they do several Covers and have perfect original songs like Oto no Naru Houe from Silver Spoon and Hikaru Nara from Shigatsu wa Kimi no Uso.
Japanese songs from my Playlist
Of course, there are many other Japanese songs that are or have been on my playlist for some time and that marked me in some way. I will list below some songs that were left out and that I strongly recommend listening.
Remembering that they are not in order of favorites or anything, I just put the ones I found in the apps I use, or the ones that came to my mind. can have more songs i didn't remember TT - Sad...
Responsive Table: Scroll the table to the side with your finger >>
| | | |
| --- | --- | --- |
| Name of the song | band/singer | Anime/Media |
| ALIEZ | feat. mizuki mZk | Aldnoah.Zero |
| a little pain | Olivia Lufkin | nana |
| Fantastic Future | Tamura Yukari | HenNeko |
| Oh! Rival! | pornograffiti | Detective Conan |
| Try Again | Mai Kuraki | Detective Conan |
| chikai | Hikaru Utada | kingdom hearts 3 |
| Yuki no Hana | Mika Nakashima | ReLife |
| Kiss of Death | Mika Nakashima | Darling in the Franxx |
| friendship | Okazaki Ritsuko | Sukitte II na yo |
| again | Yui | Fullmetal Alchemist |
| blue bird | KOBUKURO | Bakuman |
| period | Chemistry | Fullmetal Alchemist |
| Love Dramatic | Masayuki Suzuki | Kaguya-Sama |
| Ref:rain | amer | Koi wa Ameagari |
| Kiseki | GREeeN | classical |
| Natsu Matsuri | whiteberry | Traditional |
| department | Masatoshi Ono | Hunter X Hunter |
| Ichiban no Takaramono | Yui | angel beats |
| My Dearest | supercell | Guilty Crown |
| unravel | TK from Ling | Tokyo Ghoul |
| Guren no Yumiya | Linked Horizon | Shingeki no Kyojin |
| rain | SID | Fullmetal Alchemist |
| Use | SID | Fullmetal Alchemist |
| the WORLD | nightmare | death note |
| Brave Heart | Miyazaki Ayumi | Digimon |
| Moonlight Densetsu | moon lips | Sailor Moon |
| God knows | Aya Hirano | Suzumiya Haruhi |
| Nandemonaiya | RADWIMPS | Kimi no na wa |
| Todokanai Koi | uehara reindeer | White Album 2 |
| Bouken Desho Desho | Hirano Aya | Suzumiya Haruhi |
| Flavor of Life | Hikaru Utada | Hana Yori Dango (D) |
| Sorairo Days | Saenai Heroine | Gurren Lagann |
| Only my Railgun | fripSide NO | railgun |
| Yuukyou Seishunka | Ali Project | Code Geass |
| Chasing the World | may'n | Accel World |
| unfinished | KOTOKO | Accel World |
| Kanade | Sukima Switch | famous |
| Let Me Hear | Las Vegas | Kiseijuu |
| Kanashii Ureshii | Frederic | Koi to Uso |
| Fukashigi no Carte | Many artists | Seishun Buta |
| Sparkle | RADWIMPS | Kimi no na wa |
| Uragiri no Yuuyake | Theater Brook | Durarara |
| Fatima | Kanako Ito | Steins;Gate |
| Bravely You | read | Charlotte |
| days of dash | Suzuki Konomi | Sakurasou |
| 君が夢を連れてきた | Many artists | Sakurasou |
| prayer | Oh Kayano | No game No life |
| This Game | Konomi Suzuki | No game No life |
| BB | The Yatou | Uchuu Kyoudai |
Ranking of the best Japanese songs
To end this article, we are going to share a Ranking of Favorite Japanese Songs of All Time by Popular Opinion. We're not going to put them in order of most popular, but in alphabetical order.
366 niche – HY · 2008
Ayaka Hirahara · 2004
Ai no Katachi – Misia 2018
Aiuta – Greeeen · 2007
anata ni aitakute – Dreams Come True 1989
Arigatou – Ikimono-gakari · 2010
Aruiteikou-Piano Intro Version- – Ikimono-gakari · 2012
Ashitaga Kurunara – JUJU · 2009
Beginner – AKB48 · 2010
Best Friend – Kiroro · 2002
Clock Strikes – One Ok Rock 2013
Futatsu no Kuchibiru – Exile 2009
Hana – Orange Range · 2004
Hanaha Saku – Kiroro · 2018
Hitohira No Hanabira – Stereopony · 2009
Hotaru – Maiko Fujita · 2019
Hyakuman-kai no 'I Love You' – Rake 2011
Ijime, Dame, Zettai – BABYMETAL · 2013
jun-ai rhapsody – Mariya Takeuchi · 1994
Kataomoi – Aimer · 2016
KETSUI NO ASA NI – Aqua Timez · 2006
Kimi No Subeteni – Spontania · 2008
KIMINIUTATTARABUSONGUKARAOKE – Lil'B · 2008
Kiseki – Greeeen · 2008
Koi Suru Fortune Cookie – AKB48 · 2014
Koibito yo – Mayumi Itsuwa · 1980
Koko ni shika sakanai hana – Kobukuro 2005
Konayuki – Remioromen · 2005
Love Forever – Miliyah Kato · 2009
Love so sweet – Arashi · 2007
Lovers Again – Exile · 2007
Mirai E (lyrics E Translation) – Kiroro · 1998
Nandemonaiya – Radwimps · 2016
Nokoribi – Mayumi Itsuwa · 1989
Obokuri – Eeumi – Ikue Asazaki · 2008
Please Stay With Me – Yui · 2010
PONPONPON – Kyary Pamyu Pamyu · 2011
Sakura Anatani Deaete Yokatta – RSP · 2009
Sakurairo Mau Koro – Mika Nakashima · 2005
Soba ni Iru ne – Thelma Aoyama · 2008
Sparkle – Radwimps · 2016
Sukiyaki – Kyū Sakamoto · 1962
Sunao Ni Naretara – JUJU · 2008
Tomorrow never knows – Mr. Children · 1994
Towa ni Tomo ni – Kobukuro · 2004
Uchiagehanabi – Daoko · 2017
WINDING ROAD – Kobukuro · 2012
Yuki no Hana – Mika Nakashima · 2003
心の友 – Mayumi Itsuwa · 1991
抱いて – Tatsuya Ishii · 1998