In this article we will comment on the genres of anime or types of anime. Ever wondered how many there are or if there's a type you don't know about? I've asked myself this several times. That's why we're bringing you today, all the genres that currently exist.
When we talk about types of anime, classifying them can be tricky. A single anime can have several genres, and there are categories that anime fans and otakus use, which are not very comprehensive. In this article, we will not only talk about the existing genres and types of anime, but also leave some of the most popular examples of the genre.
Shounen anime
Shounen is a type of anime aimed at a young male audience. The category appeals to a wide age range, although its primary audience is in the 12-18 age range. The shonen genre can be considered the most popular form of anime.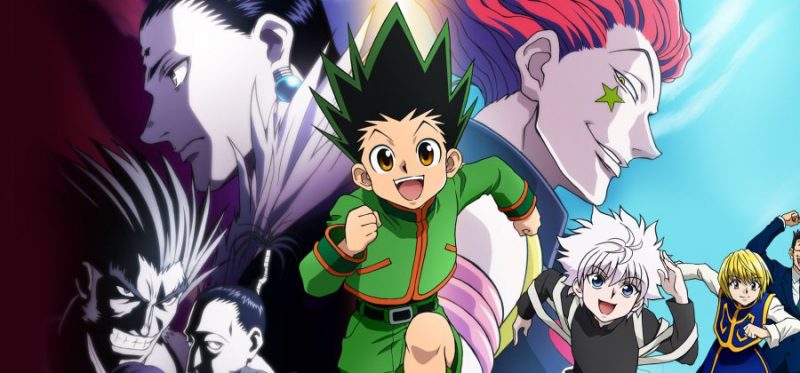 Although aimed at boys, many girls are also interested in this segment. What makes it even more popular is that its audience has no ages, it can fit the preferences of both children and adults. Examples of shounen anime we have:
Naruto
one piece
Bleach
Fairy tail
Hunter X Hunter
Shoujo Anime
Shoujo is a genre of anime aimed at a female audience, typically between the ages of 12 and 18. The name literally means "little girl". The shoujo genre encompasses many subjects and a variety of styles, from historical dramas to science fiction — often with a strong focus on romantic relationships.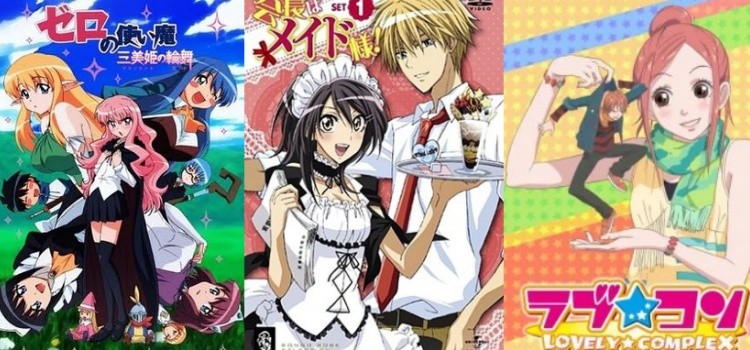 Although shoujo is aimed at a target audience, we can see typical similarities in anime in the category. In these works the boys are always kind and adorable, the female characters are usually docile and demure.
Some popular shoujo anime are:
Kaichou wa maid-sama!
Vampire Knight
Akatsuki no Yona
Kimi no todoke
Tonari no kaibutsu-kun
To see more anime of the genre, we recommend reading: Shoujo Anime – 50+ Definitive Guide
Seinen anime
Seinen is a genre of anime aimed primarily at adult male audiences. In Japanese, the word "seinen" means "young". Despite this definition, the genre tends to encompass a more mature audience with realistic and heavier themes.
This genre does not have a standard, there are several types of combinations and exceptions to it. Some anime considered Seinen are:
Hellsing
Black Lagoon
Btooom
black bullet
Bungou Stray Dogs
Uchuu Kyoudai
For more anime of the genre, we recommend reading: The best Seinen Anime - Top List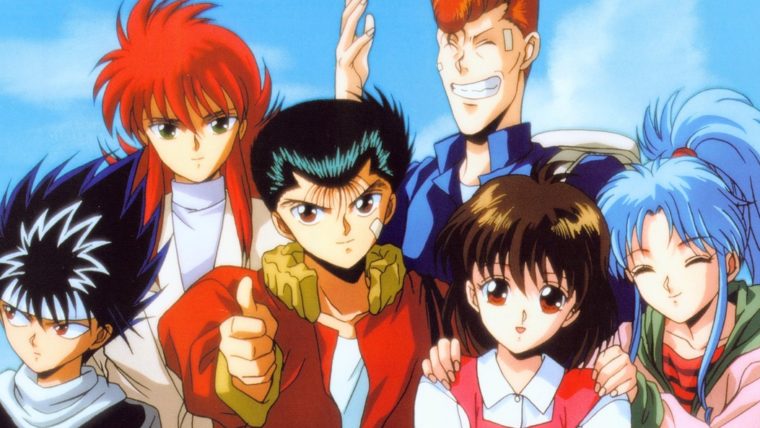 Josei anime
Josei-type anime is the same as seinen, but suitable for the female audience. They are stories of adult life with a focus on women's daily lives, shown in a more realistic way. Their stories tend to be less fanciful, with the use of fantasy and science fiction being rare among Josei.
Unlike shoujo anime and manga, seinen anime tend to have a more adult romantic development, which goes beyond kissing.
Some Josei-type anime are:
Usagi drop
Chihayafuru
Amnesia
nodame cantabile
For more anime of the genre, we recommend reading: The best Josei anime + List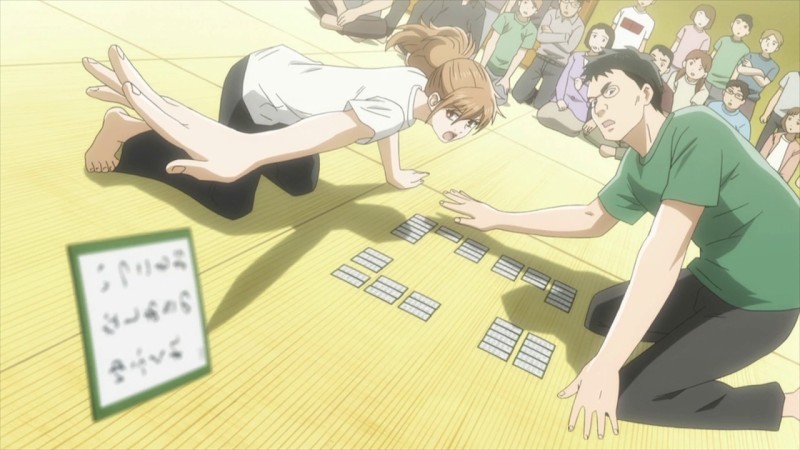 Ecchi anime
The word "ecchi" is a Japanese expression that means "obscene". In Japan the word does not refer to anime of the genre, but in the West it is practically every type of anime full of fanservice with boobs bouncing and panties showing.
Basically any anime that contains elements of sex appeal is considered an ecchi anime. Some may contain light scenes like bikinis, while others are heavier like disproportionately sized breasts.
Some anime of the ecchi genre are:
high school DxD
High School of the Dead
kill la kill
Shogugeki no Souma
No game No life
Rakudai kishi no eyuutan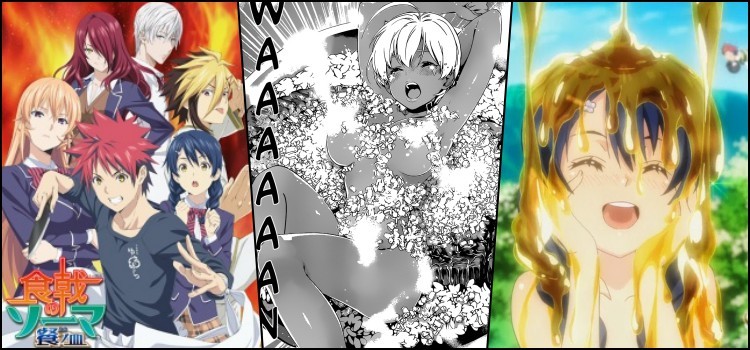 harem anime
Harem is a word derived from the Arabic "harãm", which means a group of women who inhabit and share a house, living under the rules of a polygamous marriage. If the opposite happens (several males for one female) the gender is called a reverse harem.
In harem-type anime, the protagonist usually has several girls as possible romantic partners. The only problem with the genre is that for the most part, he ends up being alone.
See below some anime of the Harem genre:
trinity seven
Rosario to Vampire
Nisekoi
Date the live
Zero no Tsukaima
Love Hina
We also recommend reading: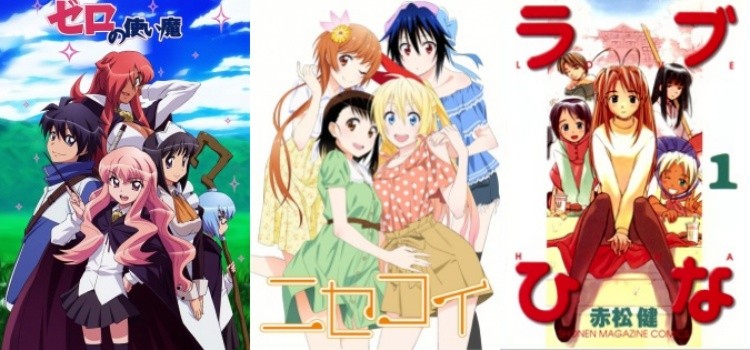 Action Animes
Action is a genre that involves a story of good protagonists against evil antagonists, who resolve their differences with the use of force or some other artifice, in which good always wins over evil. And this is a cliché, rarely broken.
I believe this is the best known and most popular genre of anime, popular also in movies, series, drawings, books and others. We have several examples of mega famous anime due to their action genre.
Some examples of action anime are:
sword art online
Shingeki no kyojin
full metal alchemist
one punch man
Tokyo ghoul
To know more action anime, we recommend reading: The best anime with fights and confrontations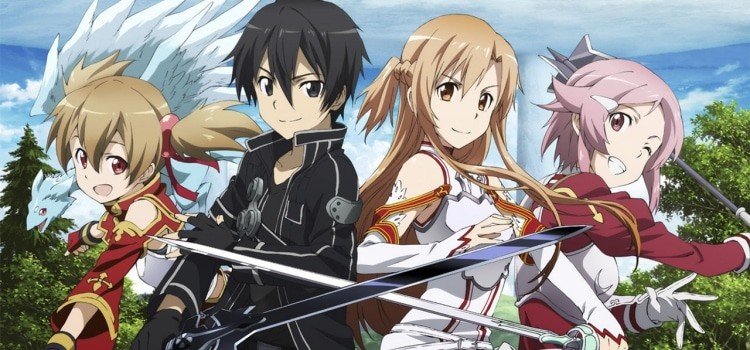 adventure anime
Adventure is a genre that can be characterized as a story where a hero faces a series of obstacles, displaying courage when facing situations that escape everyday life.
Adventure anime are those with plots that make us feel pleasure, bringing new experiences or places different from the ones we are used to being explored.
Unlike action anime, adventure anime does not emphasize fights and violence so much, but focuses on the plot around the protagonist, his adventures and challenges, his achievements, losses and others.
Adventure anime, we can cite as an example:
Naruto
Bleach
Hunter X Hunter
tengen toppa
No game No life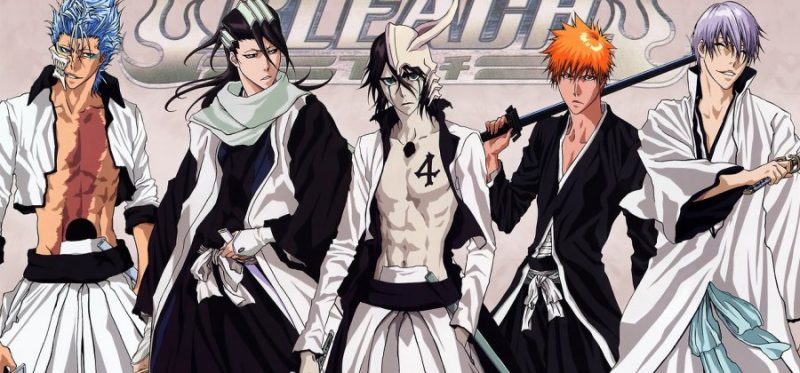 Comedy Anime
The comedy genre is one that has comic and funny elements in its plot. The genre can be divided into sub-genres such as romantic comedy or nonsense.
Most comedy anime are great for raising people's spirits. Unfortunately, not all comedy anime are good, as many jokes are made with the Japanese in mind.
Kono subarashii
golden time
Hataraku Maou-sama
one punch man
oh girl
For more comedy anime, we recommend reading: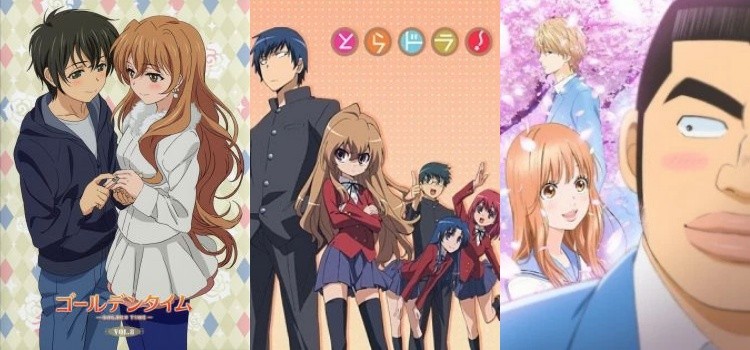 Animes involving dementia
In case you're wondering "how can dementia be a gender?". First, dementia has two main meanings. The first is:
Psychopathology: A psychological illness that involves loss of origin, of memory, which also compromises thinking, judgment and the ability to adapt to social situations.
By extension: unusual behavior that appears or suggests madness; folly, madness, nonsense.
The dementia genre is one in which the plot develops around the behavior of one or several individuals in the anime. As an example, we can mention the following anime:
Neon Genesis Evangelion
Higukarashi no naku koro ni
Dare game the animation
Serial try lain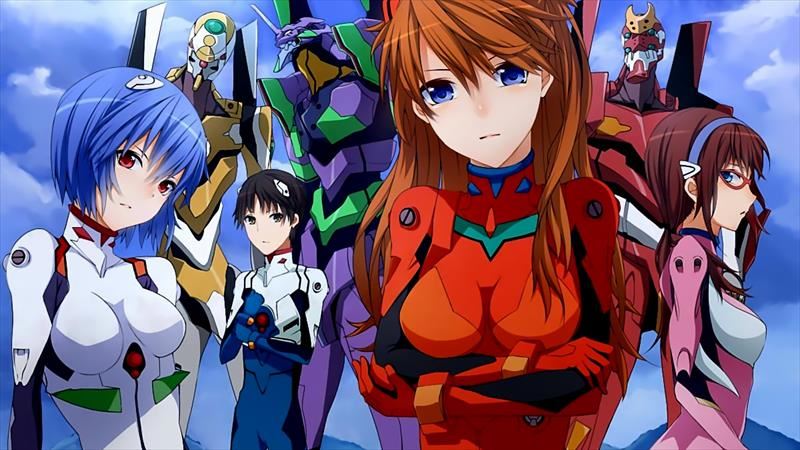 Animes with Demons
Anime with demons has its plot with some kind of demon contained in it. This demon could be from Japanese "oni" legends or evil demons from other beliefs and cultures.
In many cases, the protagonist is or makes some kind of pact with a demon (but with angels it is not so successful, what an ironic thing, I thought everyone wanted to go to heaven). As an example of this genre we have:
Well, this genre can come in many different ways, after all we have anime that unite comedy and demons, and we also have those that unite demons and terror. This part of the combination is at the discretion of each.
Ao no exorcist
high school DxD
Kuroshitsuji
Claymore
D-gray man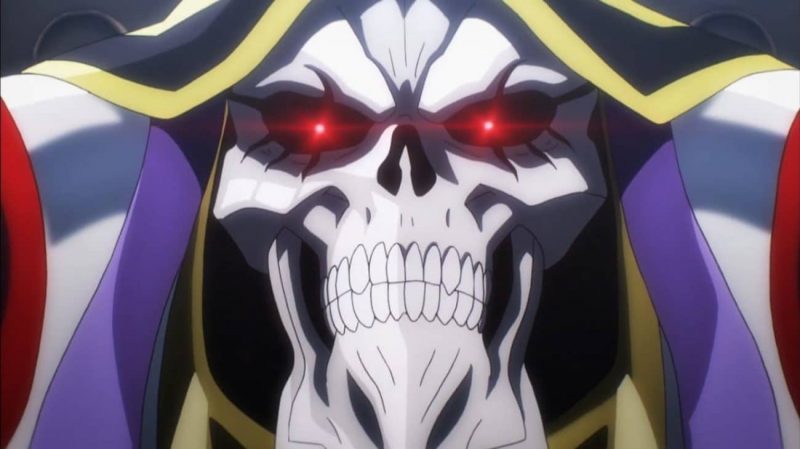 Drama Animes
Another very popular genre is drama anime, where the plot contains elements that cause you psychological pressure, often through a difficult situation is complicated. This gender are sometimes associated with sadness.
Most "sad" anime necessarily have drama as their main genre, as it needs psychological pressure on the audience to get the result they want.
Some drama anime are:
angel beats
elf lied
Kimi no na wa (your name)
Re:zero kara hajimeru isekai seikatsu
Shigatsu wa Kimi no use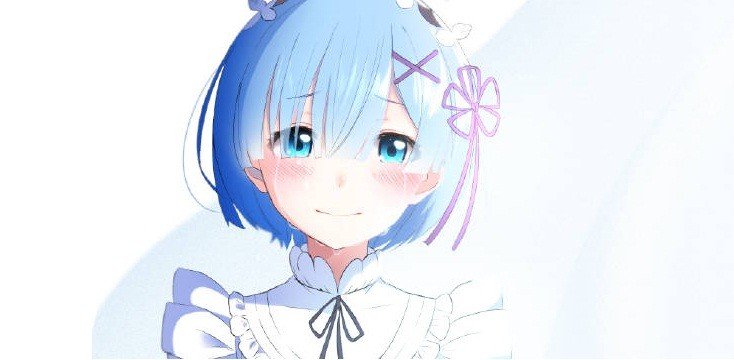 fantasy anime
Fantasy is a genre in which supernatural, magical, and other phenomena are commonly used as a direct element of the plot and theme. Many works in the genre take place in imaginary worlds where there are magical creatures and magical items.
If we talk about fantasy, we necessarily have to think about other worlds, magic, supernatural powers, monsters, dragons and others.
Some Fantasy Animes are:
Shingeki no kyojin
sword art online
No game No life
Fairy tail
soul eater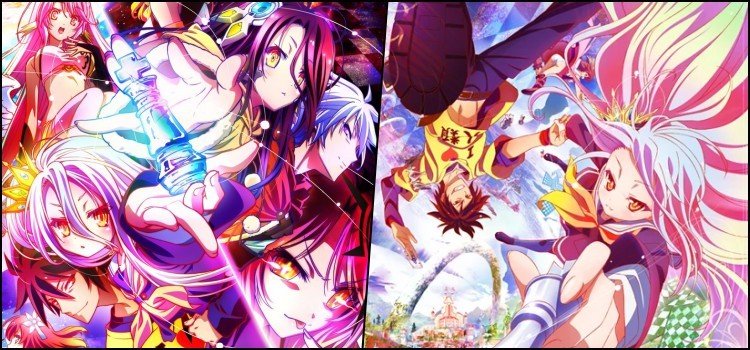 historical anime
Historical Anime usually involves historical content like famous people in past times, ancient places, ancient stories and others. Anyway, every anime that puts these elements in the plot, are part of the historical genre.
In this type of genre, it is common to find, for example, samurai anime, religious temples, or even time travel.
Some historical anime are:
Katanagatari
Champloo Samurai
Gintama
Baccano!
91 days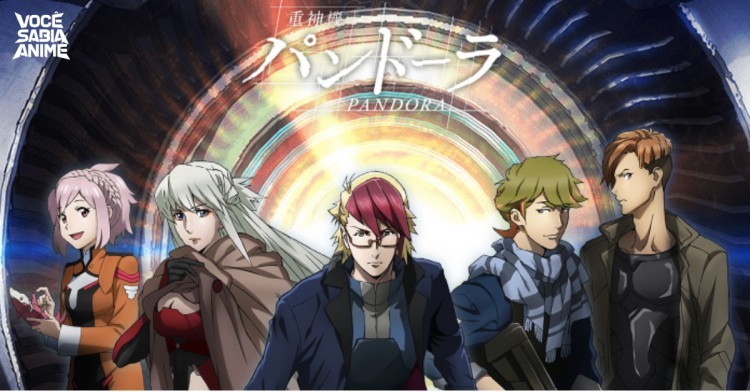 Horror or Horror Animes
As the name implies, the horror genre contains elements in its plot that cause panic or fear in its audience. However, it can also be associated with several other genres that alleviate this obscure characteristic.
Some horror or horror anime are:
another
Shiki
Tasogare otome x amnesia
corpse party
Sankarea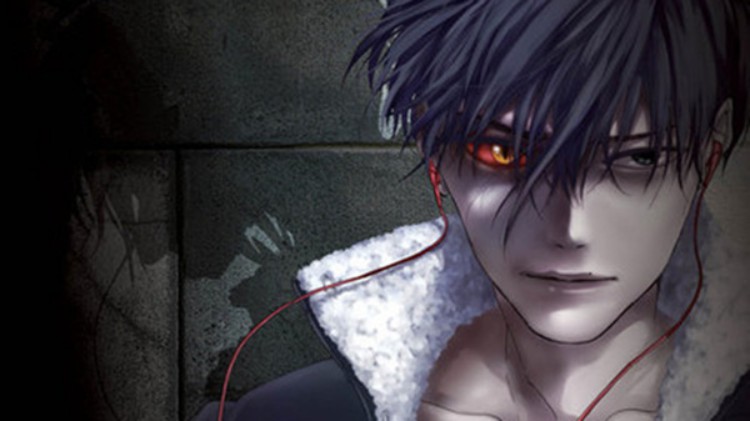 Kodomo Anime – For Kids
Kodomo is a Japanese word that literally means child. Anime of this genre is for children, for children from 0 to 12 years old, but it can appeal to older people.
It contains elements that make the plot extremely light, more cheerful features, extremely charismatic and nice characters, elements in its plot that are easily resolved and in some cases beautiful and cute creatures.
Some Kodomo anime are: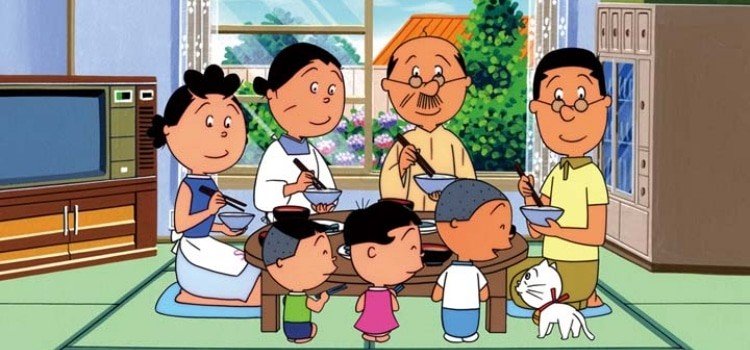 Animes with Magic
Clearly, in this genre we have the presence of elements that refer to magic. That is, spells, spells, witches, wizards and others. This genre is commonly associated with fantasy.
Magic and fantasy are by themselves a formula for success for an anime, of course an interesting plot is fundamental.
Some magic anime are:
Fullmetal alchemist
Fairy tail
Nanatzu no taizai
Mahou shuoujo madoka magic
Sailor Moon (Mahou Shoujo)
overlord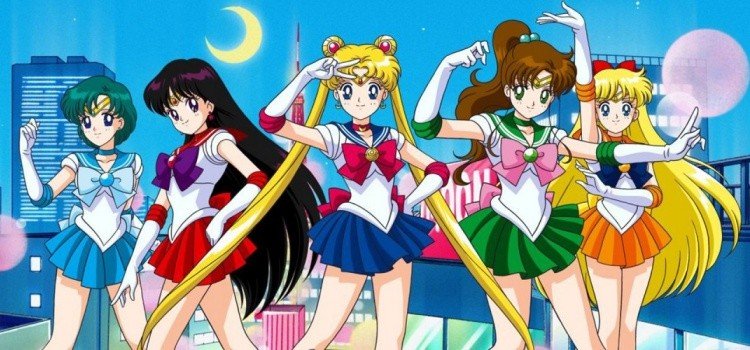 Animes about Martial Arts
Any anime that includes any type of martial art in its plot can be fitted into this genre. To give an example we can mention boxing anime, street fights, karate or any other type.
This genre, however, is well known for its fighting anime with some kind of powers involved. Of course, there are exceptions to the rule and even some anime that don't focus on this genre can be included in it.
Some anime about Martial Arts are:
Naruto
Dragon Ball Z
Yuu yuu Hakusho
Katanagatari
Hajime no Ippo
We also recommend reading: Guide with the best fighting anime of all time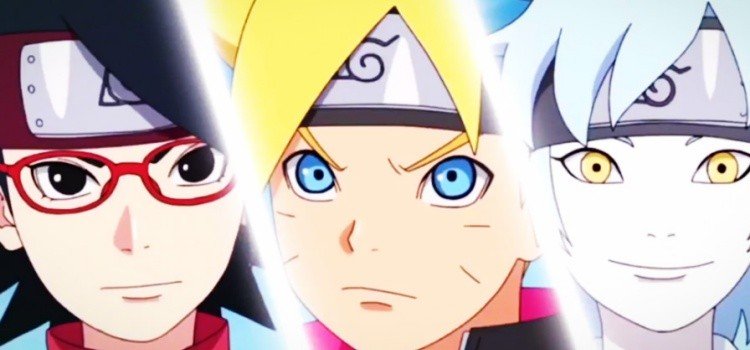 Mecha Anime - Robots
A mecha-type anime (short for mechanical) usually has a giant robot (usually bipedal) that may or may not be controlled by a pilot. The term Meka is usually a robot or fighting machine with legs.
In anime with Meka, the main opponents are giant monsters or other mechas. They are usually constructed in an anthropomorphic (human) or animal format.
This genre is very popular as robot toys are popular with kids and commerce. Famous for its large robots and machines, this genre comes with action and fantasy.
Some mecha robot anime are:
Code Geass
tengen toppa gurren laggan
Neon Genesis Evangelion
Ghost in the Shell
Darling in the franxxx
Aldnoah Zero
For more mecha genre anime we recommend reading: Meka – Giant Robot Anime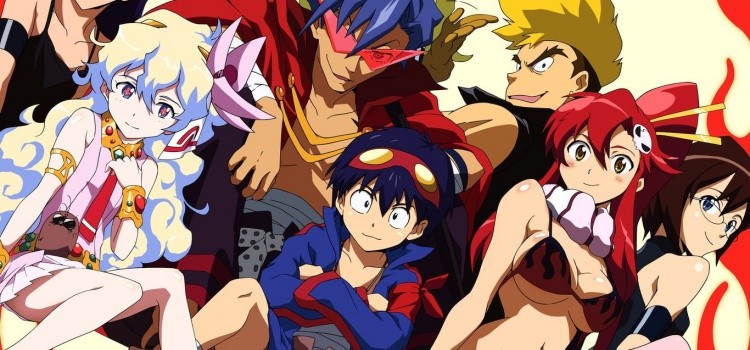 military anime
This genre contains in its plot characteristics of an army, but not limited to the group of people with weapons, there are cases where the anime only presents the structure and rules of this institution. That is, it is not necessary to appear an army in Anime for this to be an anime with this genre.
We have cases where only military strategies are presented and carried out by a small group of people. But some things like military strategy, disciplining people, organizing by classes, etc., are essential elements for this genre. It looks like an example of this genre we have:
Shingeki no kyojin
Code geass
Aldnoah.zero
Owari no seraph
86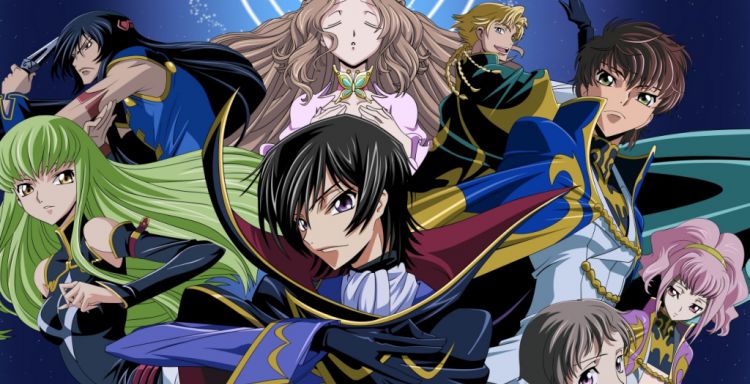 Music anime and bands
Basically, this genre differs from the others because in its plot there is some kind of relationship with music or some musical instrument. It can be some school club, music group, idols and others.
We have examples of anime with groups of singers, solo singers, bands and others. As an example of this genre we have:
fuuka
white album
Shigatsu wa Kimi no use
k-on
For more music anime and bands we recommend reading: The best music anime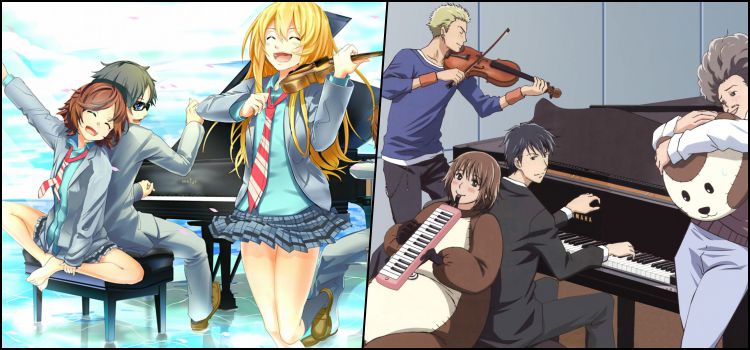 Animes about Mystery
As its very designation points out, this genre centers on some mystery which generates the plot of the events of the anime. In this genre it is extremely important to solve the mystery.
Some mystery anime are:
another
Boku dake ga inai machi
It will last!!
Mirai Nikki
Shingeki no kyojin
For more mystery anime we recommend reading: The 10 Best Mystery Animes of all time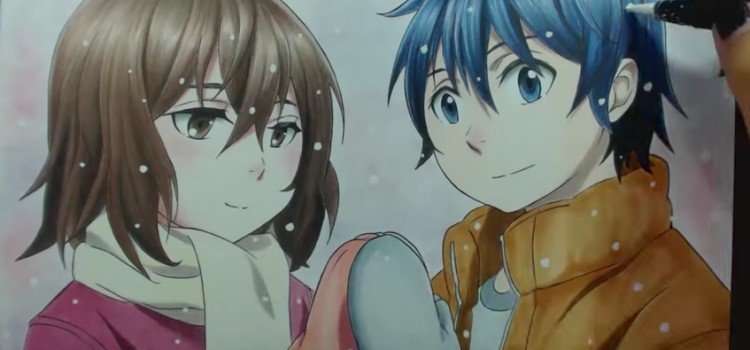 parody anime
Parody's main element is comedy, that is, from the structure of any genre that has a plot that can be modified. The structure is maintained, that is, characteristics that refer to the original production. With a character, in many cases, comic, provocative and/or retraction of some topic that is high in the context addressed.

This means, that this genre stops the plot of other anime and changes them to become comical. To exemplify we have:
Kono subarashii
Gintama
one punch man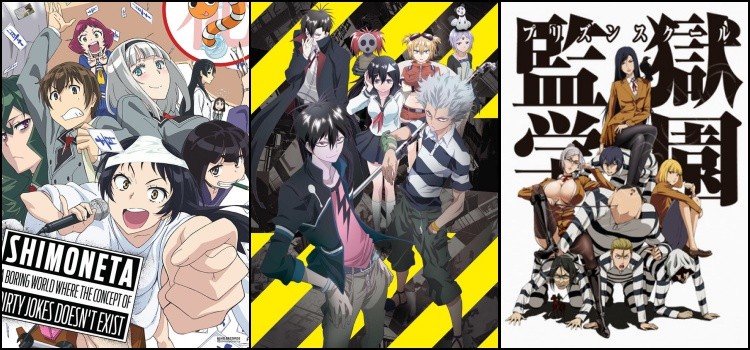 Police type anime
As the name implies, the plot has elements that refer to the police, that is, a policeman or a detective and others of the genre. This genre is often associated with the mystery theme.
This combination in itself, praises both parties, as one complements the other. However, this is not a rule, and there can always be unusual combinations, such as police and comedy or others. To exemplify this theme we have the following anime:
psycho-pass
Detective Conan
rail wars
Ghost in the Shell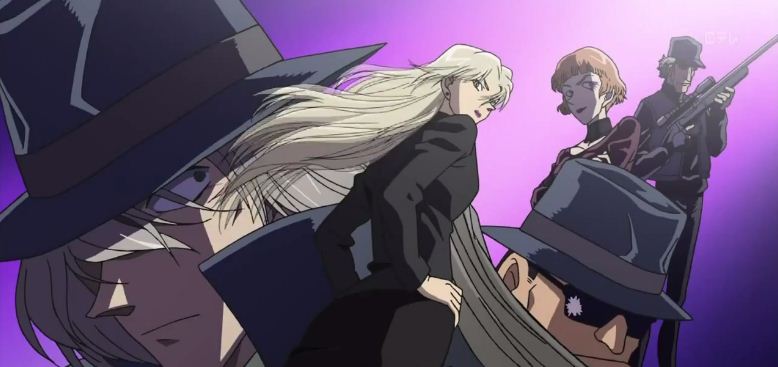 Psychological type anime
The psychological genre has as its main characteristic the immersion in the reasons for the motives, choices and actions of human beings, in the unconscious flow of memories that starts to determine the behavior of the characters. This means that this genre leads you to know all the details of the plot and what led and why it led to such attitudes, behavior, etc.
This genre usually alone causes a lot of pressure on the audience, however it can become even heavier if it is associated with other genres, such as mystery, drama or horror. As examples we can mention:
death note
Mirai nikki
psycho-pass
Tokyo ghoul
elf lied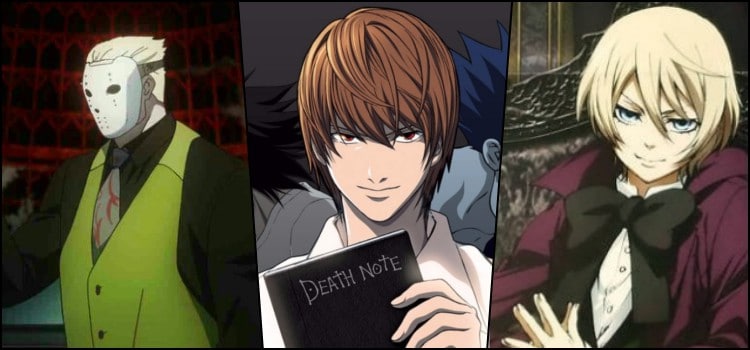 romance anime
The topic is already explained by itself. This genre has in its plot, some kind of love relationship, whether directly or indirectly, reciprocated or not, explicit or implicit. As examples of this genre we have:
sword art online
Toradora!
Clannad
elf lied
Kimi no na wa
Shigatsu wa Kimi no use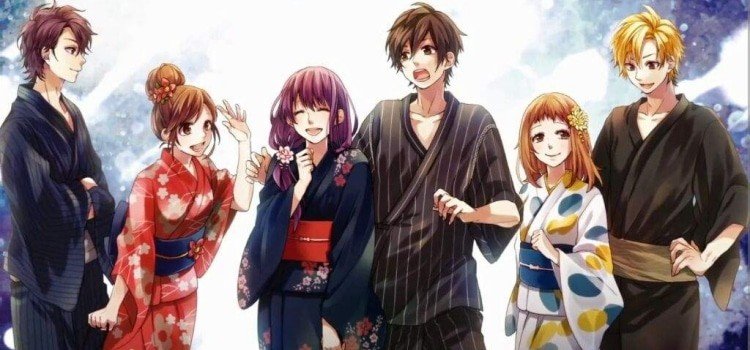 anime with samurai
Samurai was a soldier, who worked for the Japanese aristocracy. These types of soldiers have long since become obsolete. However, his fame only grew bigger and stronger with time. I think it's hard to have someone who doesn't know what a samurai is, even because the name samurai goes through all the media and comes out of the mouths of various types of people.
Therefore, in this genre samurai do not need to be soldiers of the aristocracy. His famous katana earns him iconic and quite popular roles. This in the skin of some outlaw or even in the hands of some woman. As examples of anime that contain elements related to samurai in their plot, we can mention:
Samurai X
Champloo Samurai
Rakudai kishi no eyuutan
Gintama
drifters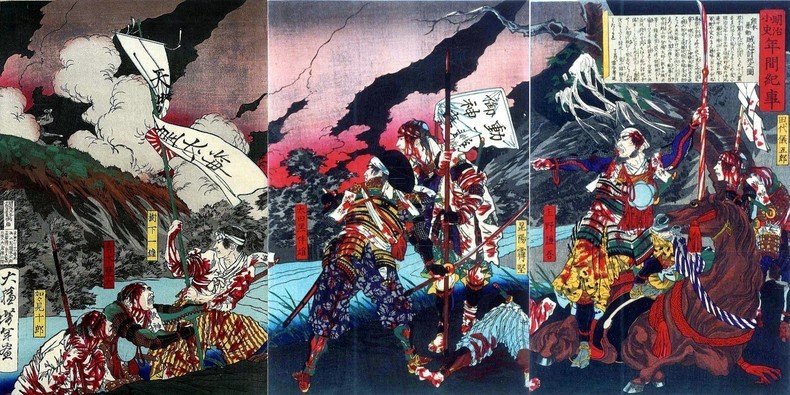 school anime
This genre contains in its plot, some direct or indirect reference to schools. These references can be students, or more directly someone's school life. genre is very popular, it is common to find school anime mixed with several other genres, it is common to mix school and action genres.
Other types of combinations are also possible, such as fantasy and school, magic and school, demons and school or ecchi and school. The choice of combinations is at the discretion of each one, after all, we all have different tastes. To exemplify this genre we have:
another
boku no hero academy
Shogugeki no Souma
Toradora
Clannad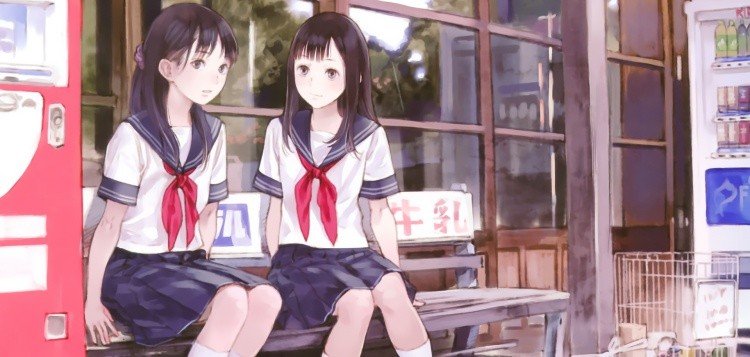 science fiction anime
Science fiction is a genre that normally deals with fictional and imaginative concepts related to the future, science and technology, and their impacts and/or consequences on a given society or its individuals.
This genre avoids using the supernatural, and mainly uses scientific and real facts to compose fictional plots. Although some are a little complex, other anime with this genre are very simple and even educational. As examples of anime we have:
Steins;gate
cowboy bebop
one punch man
Guilt crown
parasite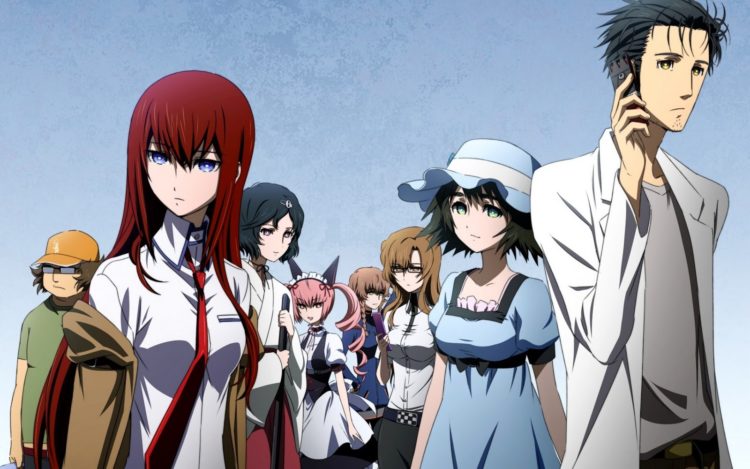 Lifestyle or Slice of life
Within this genre, there are some elements that make reference to some lifestyle of the characters, as the name suggests. That is to say, in this genre we are going to find someone's routine, the people's daily lives etc., it is common for this genre to be accompanied by the school genre.

With this genre we have a small limitation, because from the point that it needs everyday facts, we count some combinations like fantasy or science fiction. However, this is not a rule, as we have several lifestyle cases that present several other combinations in addition to those already mentioned. As examples we have:
k-on
Kyoukai no kanata
ReLife
Mob Psycho 100
mushishi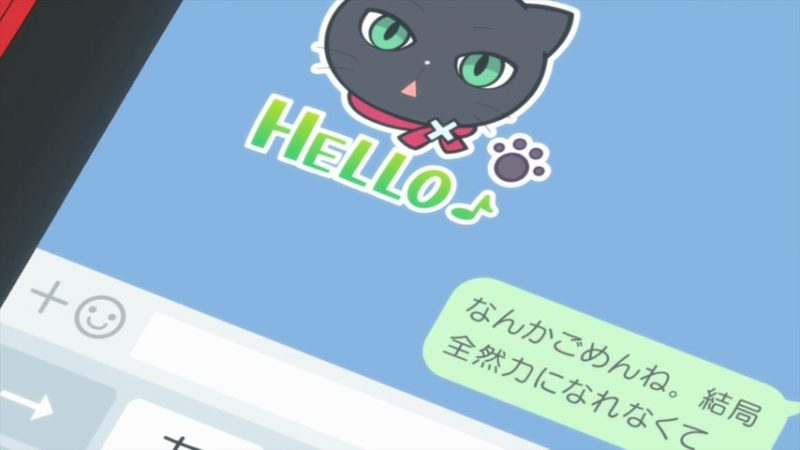 Animes about Space
Well, every anime that references or develops its plot in space is included in this genre. Despite not being as popular as fantasy, the space genre is one with a lot of fans. If I had to name a movie with this genre, it would undoubtedly be Star Wars.
It differs a lot from anime to anime as space is represented, some show the solar system, others show outer space and others report other planets. Anyway, what is quite common in this genre are spaceships and high technology, for that this genre is very much allied to the mecha genre and science fiction. Like for example:
Uchuu Kyoudai
cowboy bebop
Sidonia no kishi
Mobile suit Gundam
Aldnoah.zero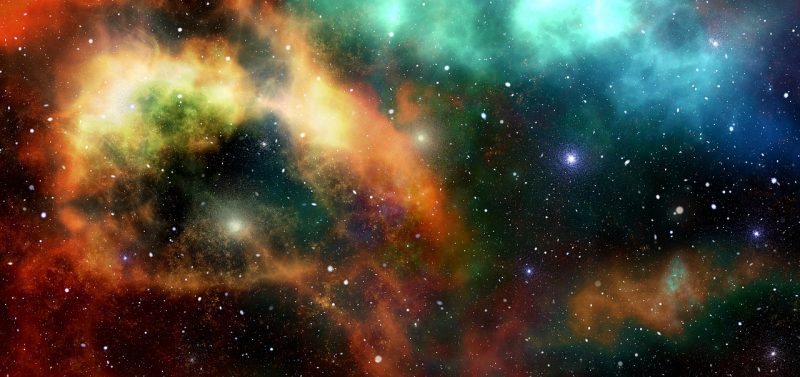 sport anime
For this very popular genre, we have the plot involved with sports. Whether volleyball, football/soccer, basketball, tennis and more. There is not much to develop in explaining this genre. But often this genre is allied with drama or comedy, this to lighten the parties when they are not playing sports. As examples we have:
Kuroko in basketball
Haykiuu!!
Free!
Hajime no Ippo
megalo box
Hanebado
One outs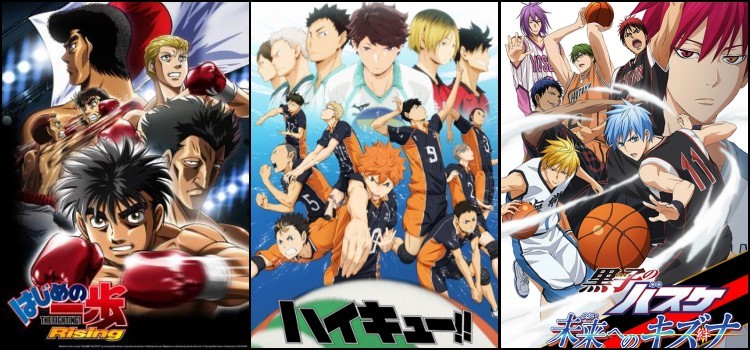 Anime with super powers
This one despite being well known, is not as popular as genres of magic, fantasy, ecchi or action. This genre only encompasses the types of plots that some people have supernatural powers that are not common in society.
However, when accompanied by other genres, this one becomes complementary, to explain this statement, we will take as an example the combination of action and super powers, in this combination super power is secondary and action becomes the main theme. This happens a lot, but it's not a rule, there can be cases of super power being the main one, but it happens less often. As examples of this genre we can cite:
boku no hero academy
Naruto
Bleach
one punch man
Charlotte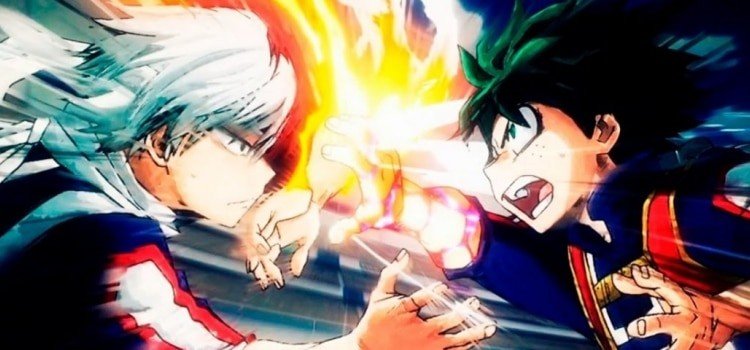 Supernatural type anime
Ghosts, supernatural phenomena, Poltergeist etc, this genre encompasses several elements that refer to the supernatural. We don't have a big genre on its own, to compensate for this lack it needs to be allied with other genres, such as mystery, action, demons and even fantasy and ecchi.
This genre is popular, but only when it makes use of other genres to compensate. Combinations of all kinds can arise from this need. As is the example of these anime:
No game No life
death note
angel beats
Monogatari series
Kimi no na wa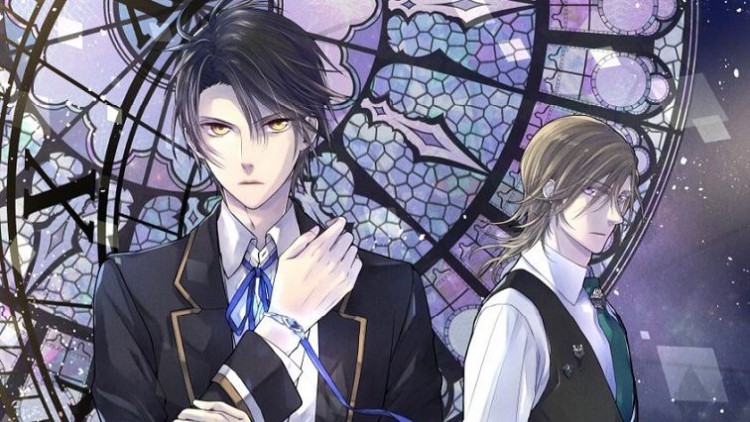 Thriller and Suspense Animes
Famous for holding the audience with its plot full of mystery and in some cases horror, this genre makes use of several elements that bring suspense to its plot. Although there are few anime with this genre, these are well classified and well spoken.
The use of other genres such as horror, mystery, police, fantasy etc, in the plot of this genre, serve to complement each other. They can be light or heavy, the latter use the psychological genre in large quantities. For example, we have the following anime:
Aoi bungaku series
Zankyo in terror
death note
monster
Shiki
We also recommend reading: Psychological Animes - The best thrillers, thrillers and mysteries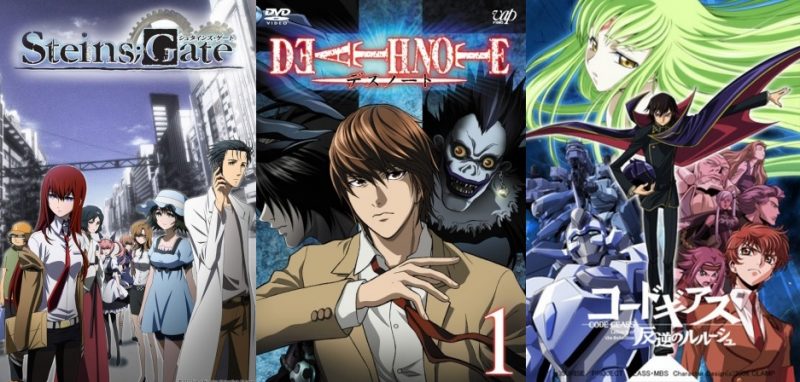 anime with vampires
Popular to the point of gaining a genre just for them. These (in most cases) bloodsuckers of others, have participation in several genres ranging from horror to comedy and ecchi. Some cases make a cameo and in others as normal participation in the plot.
We have several cases of murderous vampires, and many others with fearful or romantic vampires. Either way, the fact that they need blood to survive varies very little. The fact that they can play important roles like being the protagonist, or roles of useless and pathetic characters in the plot is also important. As examples we have:
kekkai sensen
Owari no seraph
Jitsu wa watashi wa
Striker the blood
Hellsing

Animes about Cars
This genre is literally anime that involve cars, it can come in many ways, I don't particularly have much experience with this genre, so I won't risk commenting on it. Examples of anime with this genre are:
Adult Anime Genres and Types
We previously mentioned anime with sexual appeal called ecchi. Although the word means lewd, it does not refer to 18+ adult anime with sexual intercourse being shown.
Now let's talk about 3 types of popular adult anime called Hentai, Yaoi and Yuri. We separated this category and left it for the end.
Hentai anime
In Japanese, hentai originally means 'strange attitude' or 'pervert'. The word is also used as an abbreviation of the expression hentai seiyoku, which means sexual perversion, and when used informally, it expresses a sexual act in extreme conditions.
They are anime that usually takes other types and places them in scenarios involving sexual intercourse, often with a harem. It often doesn't have as much focus on the story, but it tackles heavy and forbidden themes.
There is an opposite between the uses of the words ecchi and hentai in the West with Japan. To understand this confusion, we highly suggest reading the article: What does ecchi and hentai really mean? In this article we also present sub-genres and types of Hentai anime.
Some Hentai anime are:
Bible Black
Oni pee
peak to pee
euphoria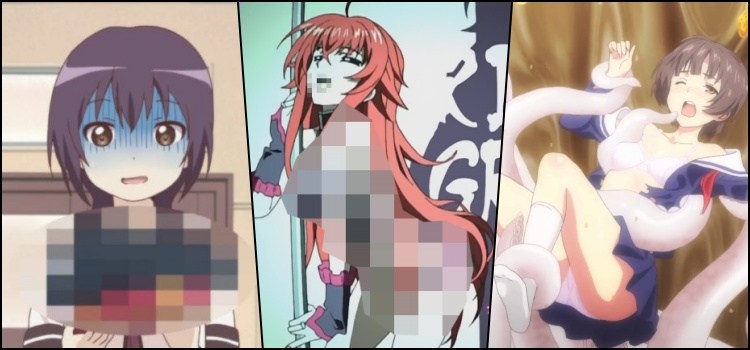 Shoujo Ai and Yuri Genres
These two genders feature homosexual relationships between girls. The difference is that shoujo ai focuses on romance, while yuri focuses on adult content and sexual relationships.
These anime can be accompanied by other genres. Some of them are:
citrus
Yuru Yuri
Konohana Kitan
Kampfer
Aoi Hana
We also recommend reading: The best Yuri and Shoujo-ai Anime to watch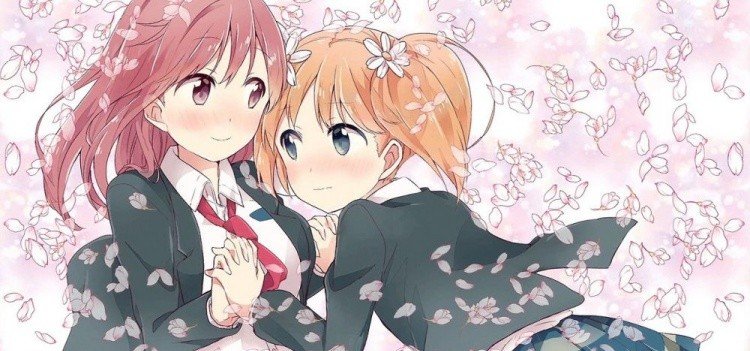 Shounen Ai and Yaoi Genres
These two genders feature homosexual relationships between men or boys. The difference is that shounen ai focuses on romance, while yaoi focuses on adult content and sexual relationships.
We can see that these are the male version of the Yuri gender. Like the other, this genre may contain women in its plot, but they will have no relevance to the story.
Another noticeable thing is that this genre is extremely popular with women. Some anime of the type are:
romantic junjou
sekaiichi hatsukoi
loveless
Love stage!!
boku at the peak