most anime shounen usually have at least 3 possible romantic partners for the protagonist. Some anime like this are called Harem, but in this article we are going to see anime with a reverse or reverse Harem.
That is, let's see harem anime where the protagonist is a woman and is surrounded by several men. These anime are usually romance shoujo with cat characters to attract girls.
Usually anime like this can be bad because they end up without an ending, without the protagonist choosing anyone or it can end up turning into a netorare. In this article we will see a list of the best Harem anime and more.
We will not number the anime in rankings, this list will only have the best ones. As always, I will try to do a quick and simple synopsis for you to decide if you want to research and watch the anime.
Whether Reverse or Inverse, we are not going to discuss which title is correct. I'm the 2 in this article to reach more people through Google's organic search. Let's start watching the anime...
We also recommend reading our harem anime list traditional.
Ouran High School Host Club - comedy harem
Haruhi is a poor girl who wins the only scholarship offered annually by the high school. Ouran High School, a school located in Bunkyo, Tokyo. This college is for insanely wealthy students.
Haruhi wears some jeans and messy short hair, being mistaken for a boy. Upon arriving at Ouran High School, she meets the Host Club and ends up breaking a vase worth an estimated 8 million yen.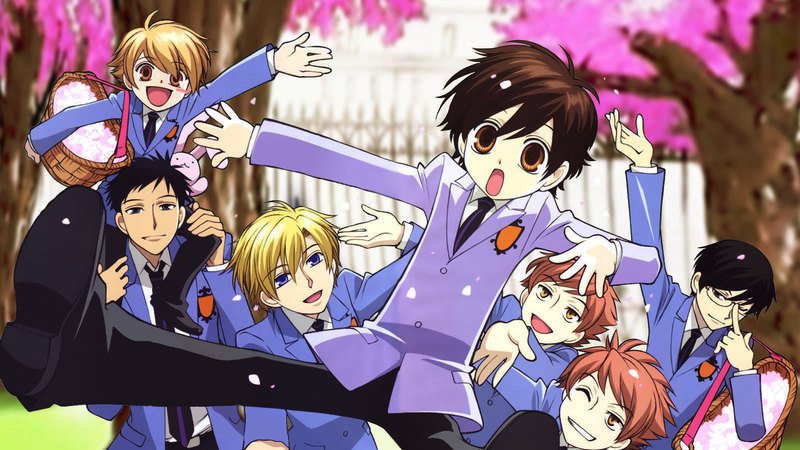 Because of this accident, she is forced to work for the Host Club. According to one of the club members, for Haruhi to pay off the debt, she will have to work for them until graduation. So, Haruhi becomes the Host Club's "puppy".
Anime is one of the most popular of the genre and a great comedy that brings a huge audience of fans, including men who don't like reverse harem. Ouran High School is a Must-Have anime!
Fruits Basket - A supernatural inverted harem
Fruits Basket is an old anime so popular that it recently got a remake. All the characters in this work are lovely and the drama is very present and strong. The story has a light comedy and tells the everyday life.
Student Tohru Honda, who lost her mother in an accident, moves in with her paternal grandfather. much confusion ensues and she ends up moving in with classmate Yuki Sohma and her cousins, Shigure and Kyo.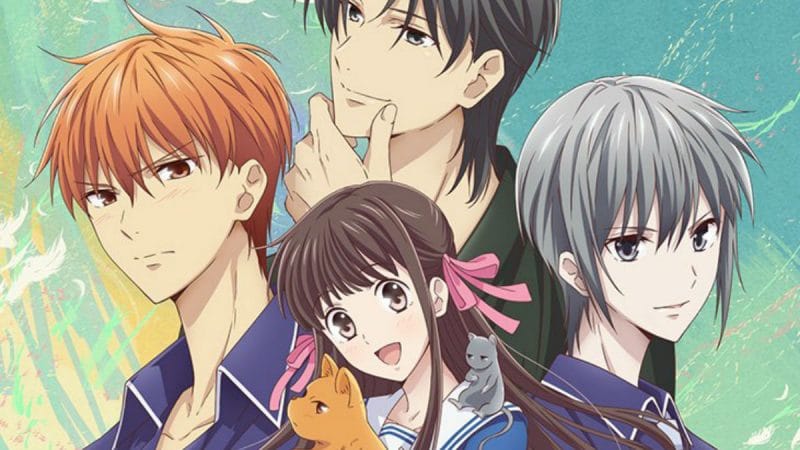 Later, Tohru ends up discovering the Sohma family's secret: There are 13 people in the family who have the curse of turning into Chinese horoscope animals when they are too weak or are hugged by someone of the opposite sex.
Akatsuki no Yona - A reverse harem with action
Unlike other stories, Akatsuki no Yona fits perfectly as a well-crafted action anime with high quality characters and plot. The anime focuses much more on the plot than the romance.
Princess Yona has lived her entire life in luxury and goodwill in her kingdom until now. She has everything she ever wanted and needed, and a childhood friend she's always had a crush on.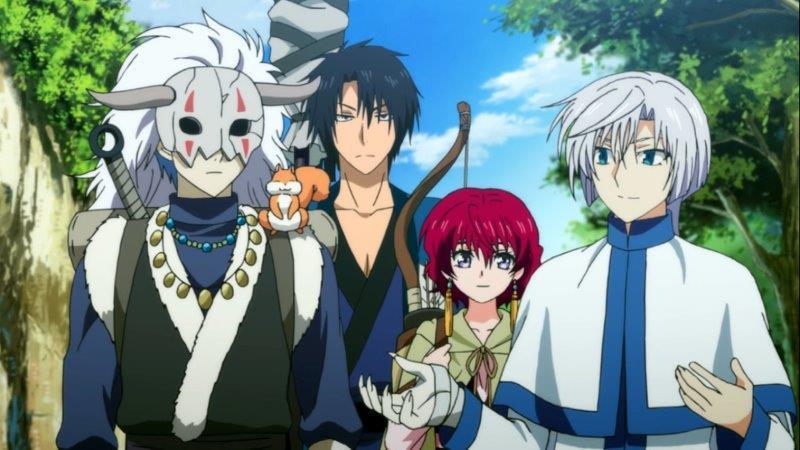 One fateful day, on her 16th birthday, everything changes drastically for the worse. The childhood friend she has always trusted and loved is the very person who will betray the kingdom and plunge it into despair.
She narrowly escaped the traitorous blow, Yona vows to gather all the power she can to reclaim the kingdom that is rightfully hers. With that she goes looking for special people who will help in this battle.
The artigo is still half finished, but we recommend opening it to read the following later:
Kamisama Hajimemashita - Kamisama Kiss
One of the few Reverse Harem anime with a lovely romance. The story begins with Nanami, a girl who was evicted from her home because of her father, who abandoned her and ran away from his debts.
While wandering the streets, Nanami meets a man who, upon learning of her story, offers her his house to live in, which is actually an abandoned temple in which she becomes the deity of this place.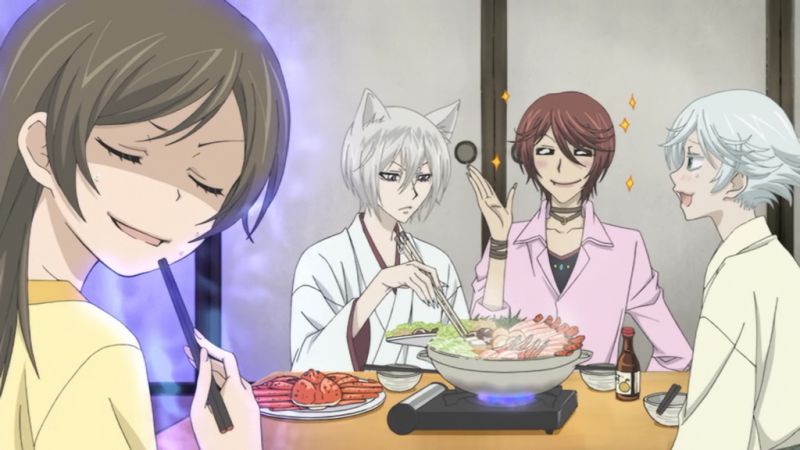 There is also a spirit that can be your servant, where a pact is sealed through a kiss. So she needs to live as both a student and a temple deity.
Uta no Prince-Sama - Music Harem
With dreams of becoming a songwriter and one day writing a song for his favorite idol, Haruka enters the prestigious performing arts school. Saotome Academy, in order to join Agência Brilhante.
It won't be easy as Haruka finds himself surrounded by potential idols and songwriters. Which music prince will pair up with Haruka? Find out by watching this romantic comedy called Uta no Prince-sama.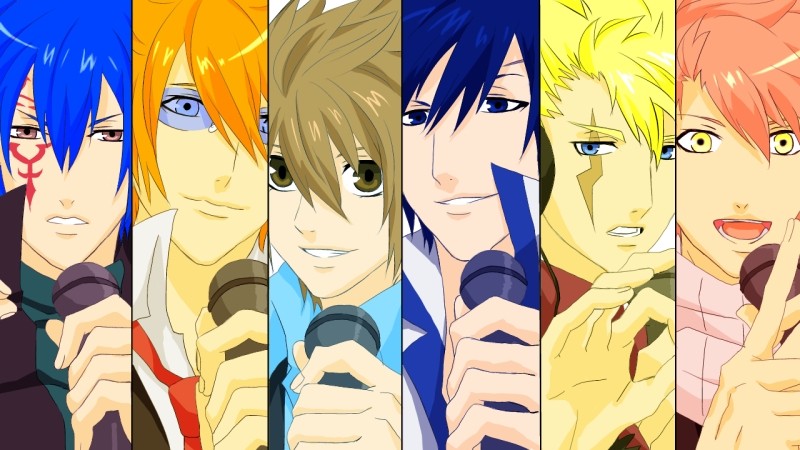 Kamigami no Asobi
Kamigami no Asobi is full of fun and attractive characters. The plot of this series thickens as the viewer goes through it episode by episode leaving the girls in love with each protagonist.
the high school Yui Kusanagi is chosen and forced by Zeus (headmaster of a Forbidden Academy) to teach human values and love to the other young gods. The story starts from here and goes much further.
The reason he does this is to cancel out the negative effects of weakening the bond between the world of gods and the world of humans.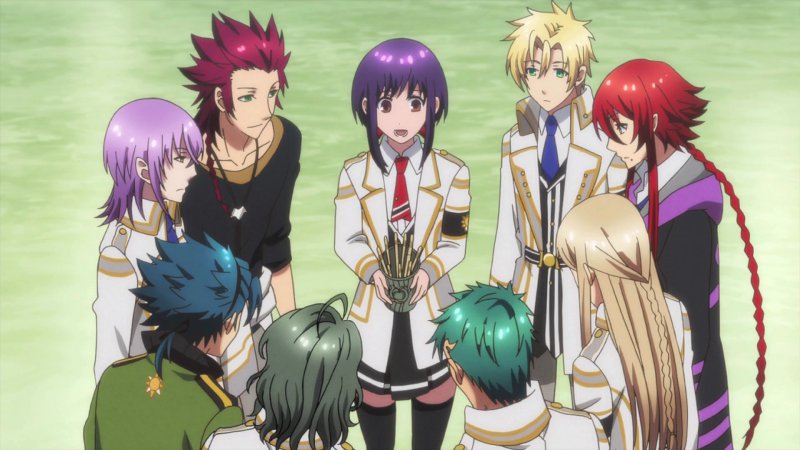 Yamato Nadeshiko Shichi Henge
One of the few Inverted Harem that focuses on comedy rather than romance. The anime tells the story of a girl named Sunako who gave up being a lady, ignoring beauty and fashion after having her heart broken.
With her huge bangs and cheap clothes, she ends up being sent to live in her aunt's mansion where she meets four attractive boys who have the secret mission of turning her into a lady. Yamato Nadeshiko.
Yamato Nadeshiko it's how the Japanese refer to a woman with attributes that are traditionally considered desirable from the perspective of men in society. It's a vast subject, but with a complicated Japanese aesthetic.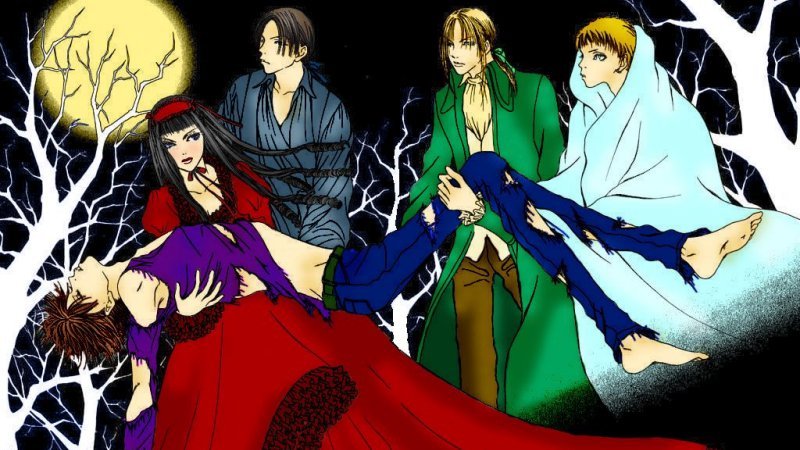 Brothers Conflict
Brothers Conflict is a work by Atsuko Kanase that tells the story of Ema Hinata, a girl who lives with her father, who decides to remarry and the girl gains a new family of incredible 13 siblings.
Ema wants to get along with everyone, to live in peace, but the boys can't define her as a sister, so forbidden issues like love begin to trouble this new family.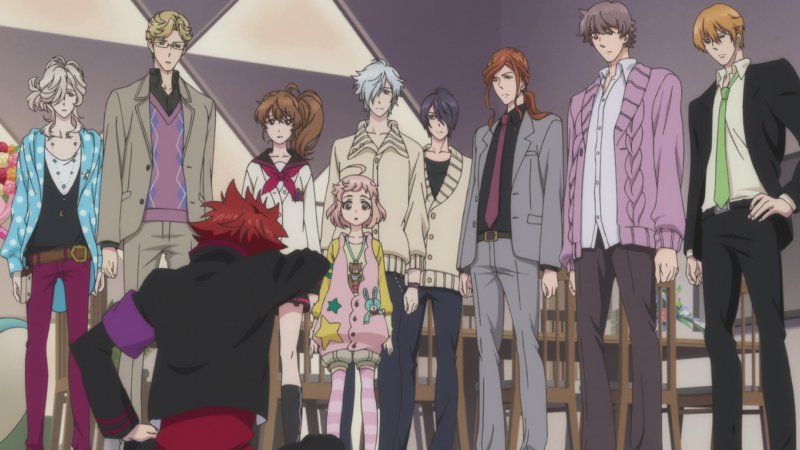 Arcana Famiglia
Many names and culture covered in the anime come from the Italian mafia. Arcana Famiglia is an organization with mysterious powers that protects a small Mediterranean island from pirates, foreign countries and other threats.
The head of the family has a daughter named Felicitá, who will give her in marriage to the next head of the family, which will be decided in two months by means of an Arcana Duello.
The members of the Arcana Famiglia made a contract with Tarocco, to regain their Arcana powers. Arcana (or Arcana Nouryoku) powers use emotions as a basis.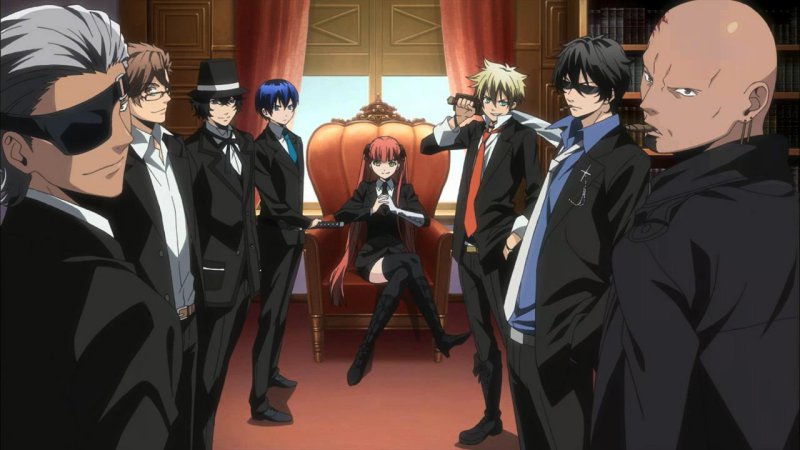 List of REVERSE Harem Anime
Maybe some anime we recommend has been left out or you've watched them all. So let's finish by sharing a complete list of anime that have Inverse or Reverse Harem.
Akatsuki no Yona
Amnesia
Arcana Famiglia
blood +
Diabolik Lovers
devil
Bonjour Koiaji Pâtisserie
B-Project Kodou - Ambitious
Brothers Conflict
Code: Breaker
Code:Realize: Sousei no Himegimi
Dame × Prince Anime Caravan
Dance with Devils
Fruits Basket
fushigi yuugi
Gugu! Kokkuri-san
Hakuouki
Hakushaku to Yousei
Hanasakeru Seishounen
Hanayaka Nari, Waga Ichizoku: Kinetograph
Harukanaru Toki no Naka de: Hachiyou Shou
Hatenkou Yuugi
Hatsukoi Monster
Heart no Kuni no Alice: Wonderful Wonder World
idolish7
Kakuriyo no Yadomeshi
Kamigami no Asobi
Kenka Banchou Otome: Girl Beats Boys
Kiniro no Corda: Primo Passo
Koisuru Tenshi Angelique: Kagayaki no Ashita
Koisuru Tenshi Angelique: Kokoro no Mezameru Toki
Konbini Kareshi
Kuro to Kin no Akanai Kagi;
La Corda D'Oro
Legend of Basara
Pound of Nil Admirari
Mahouka Koukou no Rettousei
Makura no Danshi
Meiji Tokyo Renka
Miracle Train
Neo Angelique Abyss
Norn9: Norn + Nonet
Ouran High School Host Club
Ozmafia!!
Peach Girl
Phantom in the Twilight
blackening
Prince of Stride: Alternative
Ristorante Paradiso
Room Mate
Saiunkoku Monogatari
Scared Rider Xechs
Sengoku Night Blood
Starry☆Sky
Tantei Team KZ Jiken Note
Watashi ga Motete Dousunda
Yamato Nadeshiko Shichi Henge
Yumeiro Pâtissiere
Zombie-Loan