In this article, we are going to make a complete Shoujo Anime guide and recommend to you readers the best shoujo anime of all time and also share a complete list separated by subgenres.
I want to make it clear that before we recommend the best Shoujo anime, let's talk a little about this genre, about my experience with the genre and how it is today. If you want to jump straight to anime recommendations, just use the summary below:
What are Shoujo Anime?
For those who don't know, Shoujo Anime are Japanese cartoons aimed at the female audience, where most of the time the main character is a girl and the story is usually a romance or romantic comedy.
The word shoujo [少女] literally means girl or young woman. Anime is aimed at girls aged 12 to 18, but it also predominates among adult women and even male fans.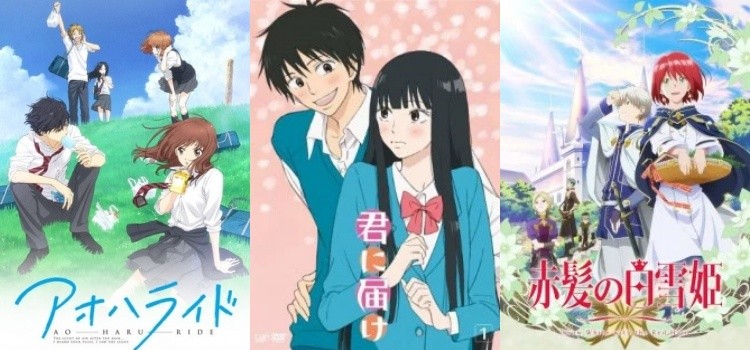 In these stories, the boys are usually docile and the girls are exquisite, most of them take place in schools and some totally break the cited clichés. Remembering that the fact that anime is shoujo does not define a genre, but a target audience.
There is no official indication to categorize an anime as Shoujo or Shonen, it all depends on how the anime is seen by people and in which audience it is most successful. Some are always successful among everyone, regardless of gender.
My experience with Shoujo anime
Shoujo for many years was one of my favorite anime genres. Unlike shounen that focus on the male audience, shoujo anime are usually more realistic and not always categorized as a fantasy and action anime.
The shoujo genre can be quite comprehensive, as it is any anime aimed at women. Even though I'm a man, I like shoujo anime because I've always liked realistic stories without fantasy and with a lot of comedy and romance.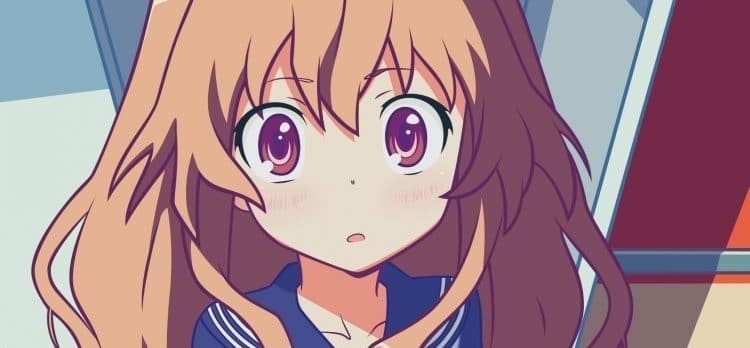 I think my first shoujo anime were the same as most people's, Kaichou wa Maid-Sama and Toradora. Both romantic comedy that is successful among both sexes.
Although we haven't even started recommending Shoujo anime, as some of you already know the vast majority, I'll leave a list of my favorites below. Throughout the article you will see comments about them.
Soredemo Sekai wa Utsukushii;
3D Kanojo: Real Girl;
Ashita no Nadja (was part of my childhood);
Nana (enters the josei genre);
Unfortunately I believe that nowadays Shoujo anime is not made like it used to be. But luckily there are some anime that are not categorized as Shoujo but are focused on romantic comedy that I think is very good.
Most Popular Shoujo Romance Anime
Let's start by making a list of the most popular shoujo anime of all time, using their popularity in the BAD. In this list we are going to focus on the shoujo anime that really interests most who are looking for the genre, the romance anime.
I'm not very good at describing synopses, because I'm afraid of giving spoilers, so I hope you'll be attracted to the name and also the images. I guarantee the stories are much deeper than described in the synopses.
It is worth remembering that practically most of the anime mentioned in this article has romance. So this is not the only list that has the best romance shoujo anime. You can find these anime in other categories as well.
Kaichou wa Maid-sama!
Undoubtedly one of the best Shoujo of all time. In this anime we follow the story of a student council president who hates men and works part-time at a Maid Café. The most popular boy in high school falls in love with her and starts making his moves in this very funny comedy.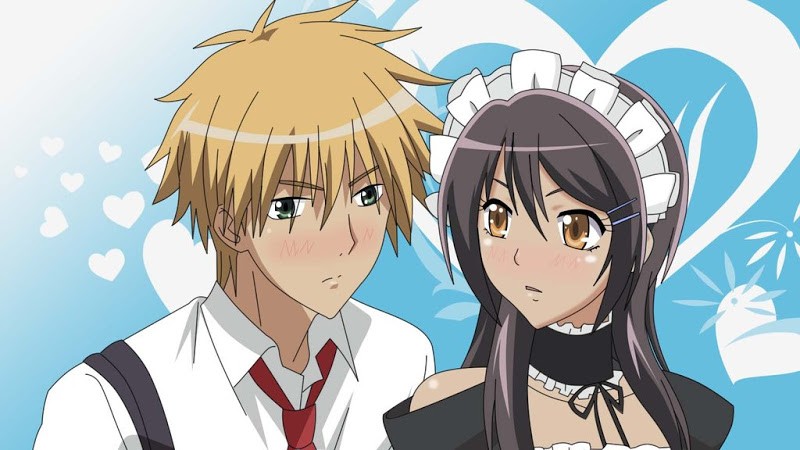 Kimi ni Todoke
One of the cutest and most innocent romances of all time. In this story, you follow a girl named Sawako who is bullied for her name, which reminds her of the girl in the movie Call (Sadako). People are afraid of her, but soon she manages to improve her circle of friends and a slow romance with one of the most popular students in high school.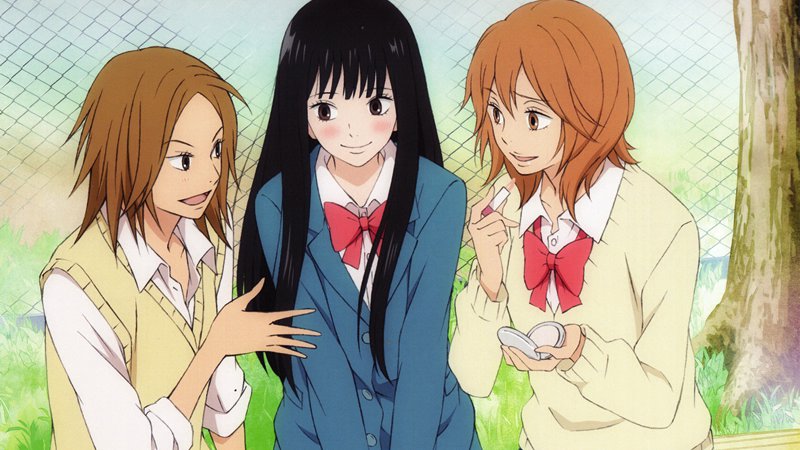 Ao Haru Ride
Another very popular and cute anime that tells the story of two young people in love, but things didn't go very well. After meeting again the girl tries to approach him but he apparently has indifferent feelings.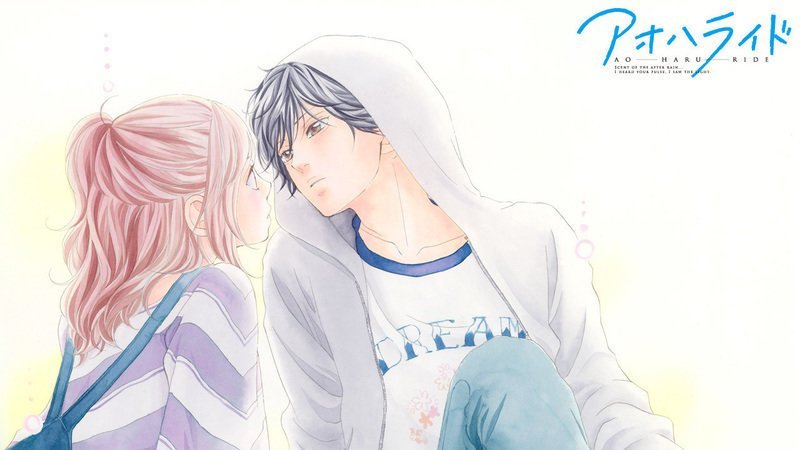 Tonari no Kaibutsu-kun
This anime shows the story of a studious girl who only cares about her school grades and a boy who is a troublemaker and messy. This anime is very cute and quite popular in the Shoujo world.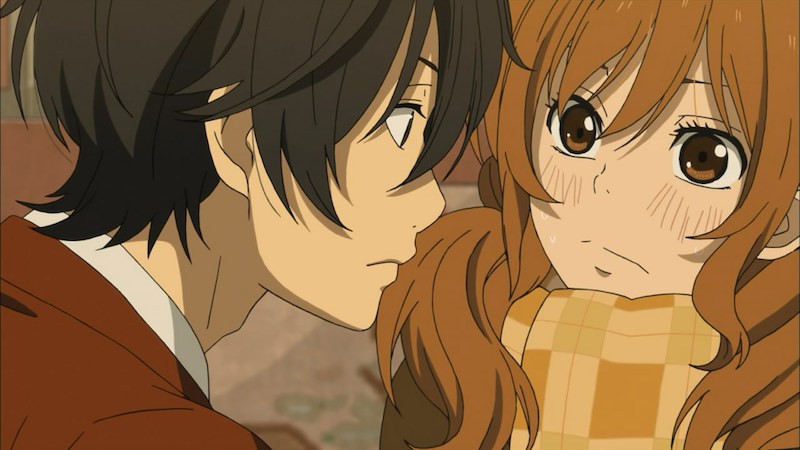 Sukitte II na yo
A very cute anime that tells the story of a girl who is afraid of men and social problems that will be overcome with the help of one of the most popular boys in high school.
Itazura na Kiss
It tells the story of a dumb and clumsy girl who is in love with an extremely popular and intelligent guy who rejects and despises her. After an incident, she ends up living at his house. A great anime and manga that yielded several Japanese and Korean dramas.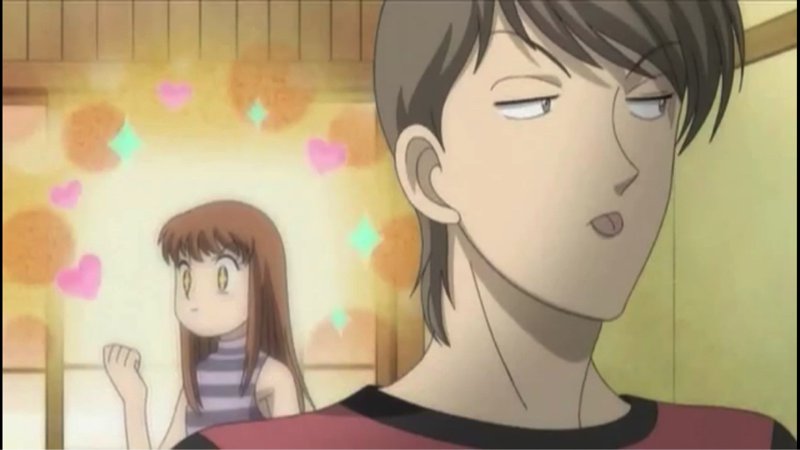 Lovely★Complex
One of the most popular and classic romantic comedies of all time. It shows a romance between a girl insecure for being too tall with a short and grumpy boy.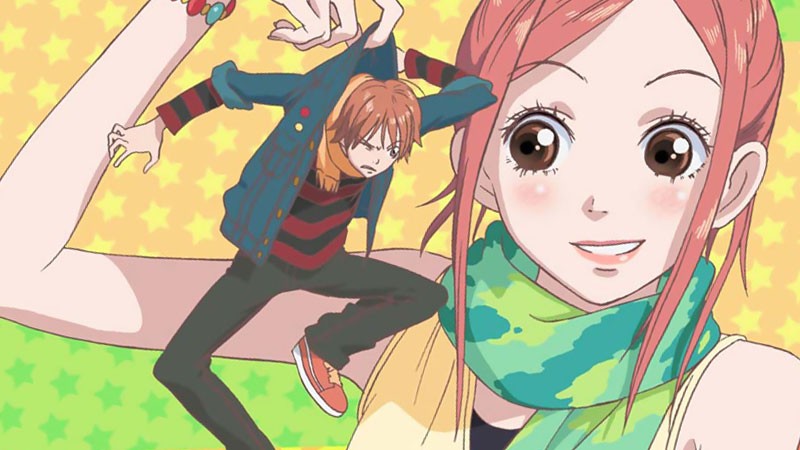 See below other Shoujo anime with romance or romantic comedy:
Ookami shoujo to kuro ouji;
Skip Beat!;
Watashi ga Motete Dousunda;
Bokura ga Ita;
Brothers Conflict;
Fukumenkei Noise;
Hana yori Dango;
12-sai: Chicchana Mune no Tokimeki;
Ashita no Nadja;
Maybe you will find more comedy and romance anime on our other article about the best romance anime.
The artigo is still half finished, but we recommend opening it to read the following later:
The BEST Shoujo Anime with Fantasy and Action
The list of shoujo anime below only focuses on anime with a little bit of action or fantasy.
Akatsuki no Yona
A girl who lives a life of luxury ends up being dogged by troubles happening in her kingdom. She runs away with a friend looking for a solution after a tragic attempt to be murdered by the person she loves.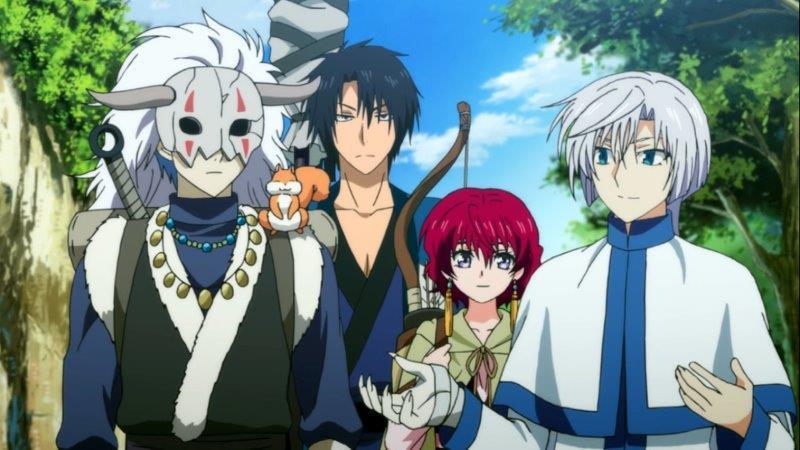 Akagami no Shirayuki-hime
It tells the story of a red haired girl who dreams of being a herbalist. She is requested by a king to become his bride against her will, but soon a prince appears to save her.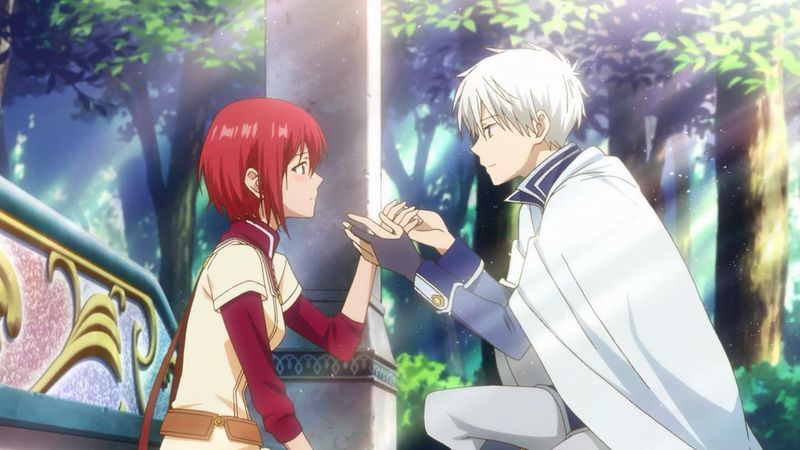 Sakura Cardcaptor
One of the most popular anime among girls and that helped in the growth of the Mahou Shoujo genre. I don't want to describe too much about these magical girl anime, for that read our article about Mahou Shoujo.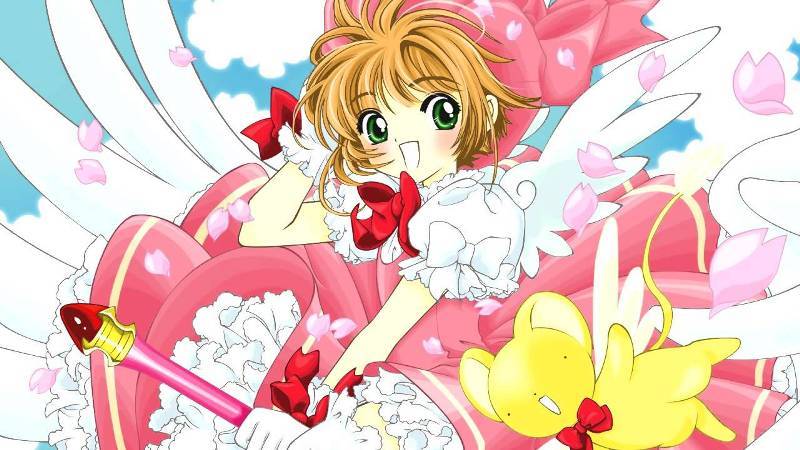 Soredemo Sekai wa Utsukushii
This anime tells the story of a rain princess who has the power to make it rain by singing, where she enters a relationship with a much younger boy who is the king of the sun.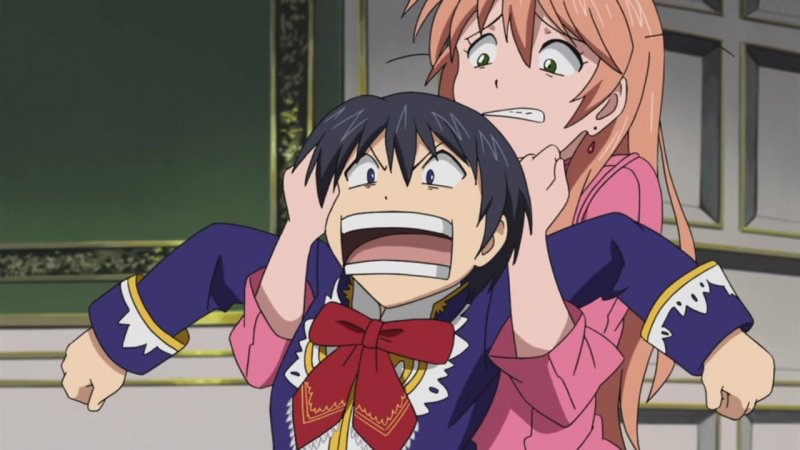 Below is a more complete list of popular Shoujo anime with fantasy or action:
Bishoujo Senshi Sailor Moon R;
Orange;
Tokyo Mew Mew;
Kamigami no Asobi;
Fruits Basket;
Special A;
Versailles in Bara;
Hotarubi no Mori e;
Donten ni Warau;
Shounen Maid;
Vampire Knight;
Natsume Yuujinchou;
Kamisama Hajimemashita;
Vampire Knight: Guilty;
Diabolik Lovers;
Ghost Hunt;
Puella Magi Madoka Magica;
Shugo Chara!;
dnaangel;
Banana Fish;
Shoujo Kakumei Utena;
Tenkuu no Escaflowne;
Donten ni Warau;
Full Moon wo Sagashite;
Kamichama Karin;
Kyuuketsuhime Miyu;
Shoujo anime where the protagonist is a man
Of course, all shoujo anime have male protagonists, but the anime below shows the anime in the male character's view instead of the female as usual, often a reverse harem. So the girls get a deeper look into the heads of the boys in Japan:
3D Kanojo: Real Girl
It tells the story of an antisocial Otaku, where in the first episode he receives an invitation to date one of the most beautiful girls in high school. The anime has a very deep history with other couples, beautiful and ends complete with two seasons.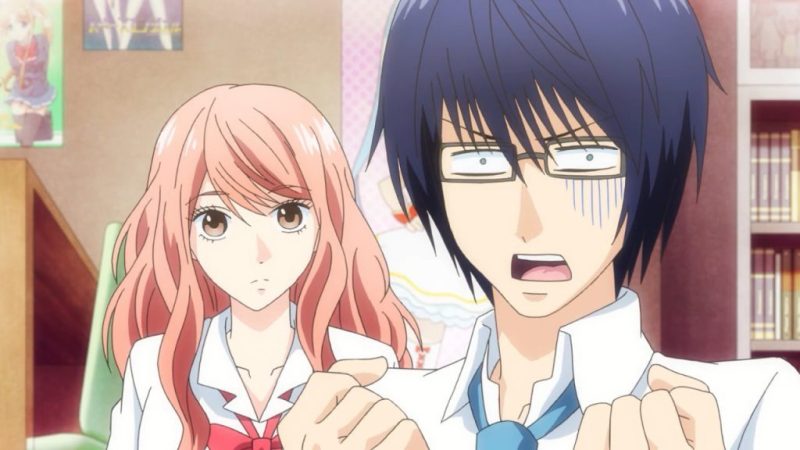 Pray Monogatari!!
It tells the story of a super giant and disproportionate guy who never succeeds in love, but soon meets a super cute girl. He also has a friend who is super popular but has no interest in relationships. (Very comical);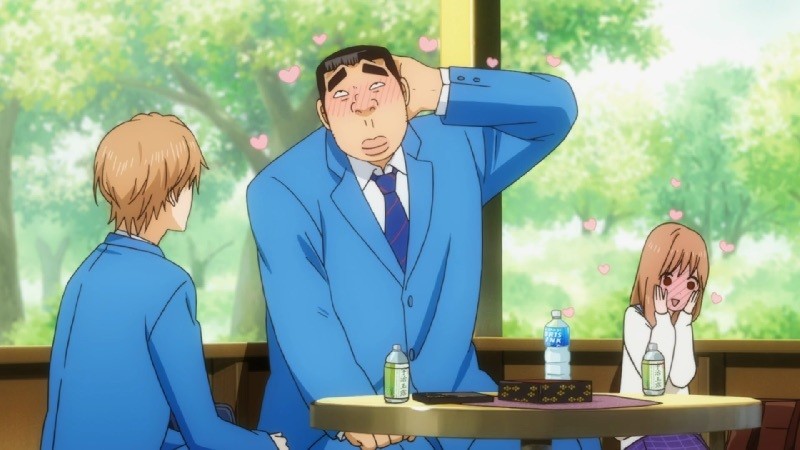 Nijiiro Days
A short anime with a super fun romance that shows the relationship of four guys with girls of different personalities. I thought it was pretty cool and I think it fits into that subcategory.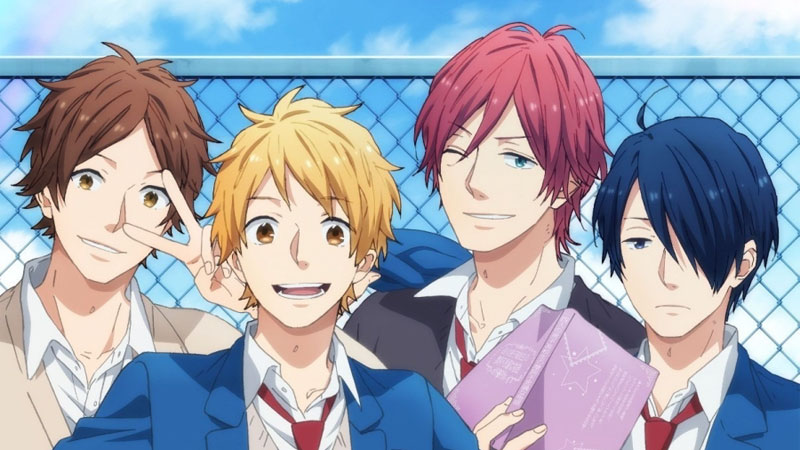 Ouran Koukou Host Club
A girl who studies at a school for the rich but is poor enough to wear pants and be mistaken for a man, where she ends up breaking an expensive vase and being forced to work at a Host Club.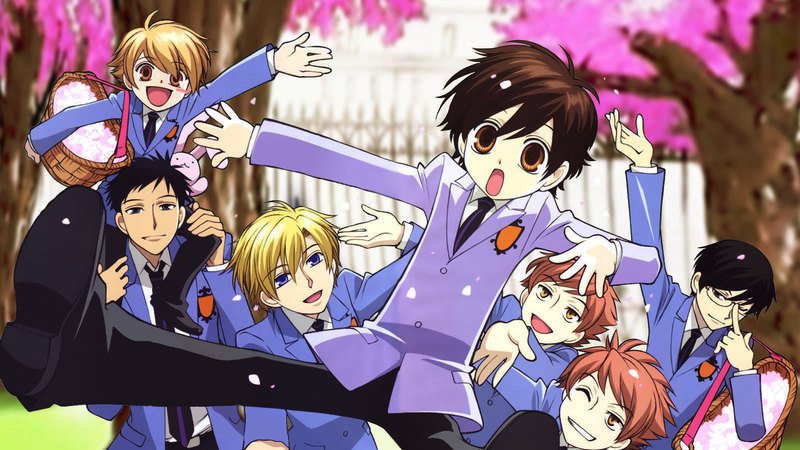 Other anime that show a lot of the vision of a male protagonist, to the point of not even remembering a shoujo (some are not, but it reminds a lot of shoujo anime):
Toaster;
Golden Time;
Sword Art Online (shonen);
Kimi no Nawa;
clannad;
Sakurasou no Pet na Kanojo;
ReLife;
Hachimitsu to Clover;
Nodame Cantabile;
UTA no Prince Sama;
I shouldn't or shouldn't quote, but many anime I found on the shoujo list show the relationship between 2 boys. If you want to see a list of anime boy love read our article about yaoi and shonen-ai anime.
The best shoujo manga
In addition to anime, we will also share a list of popular shoujo manga. Some already mentioned above, others that did not receive an anime adaptation.
Mangas will have the list to access on Amazon, there you can see more about its description and details. Accessing one of the volumes below you will probably find the others.
What's going on with shoujo anime?
Many years ago Shoujo anime was so popular worldwide, but we rarely find a recent Shoujo anime on My Anime List with a good rating or with many fans. Is the Shoujo industry dying?
In recent years the only anime with the Shoujo category that appear in these seasons are Idols, or most are low budget. In 2018 we only had 3D Kanojo Real Girl, 7 Seeds, Banana Fish, Fruits Basket, Gakuen Babysistters, Meiji Tokyo Renka and other Mahou Shoujo or Idol anime.
Apparently Manga Shoujo magazines are getting more and more childish. Not to mention that many works that could be classified as shoujo currently appear in shonen or teen magazines, while shoujo magazine has become increasingly childish.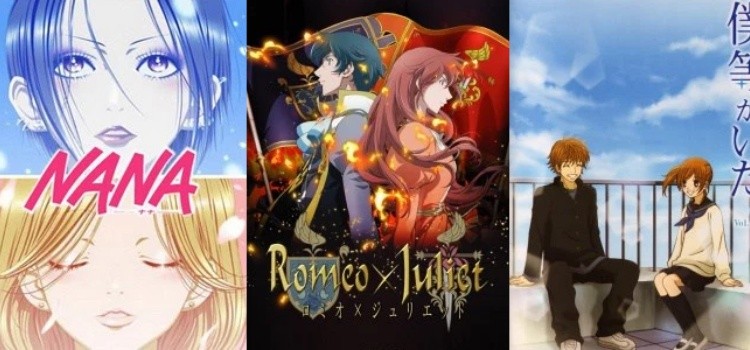 Probably Japan is also targeting a more childish audience as the West has done with Calarts, unlike the 90's where the cartoons had more action and the characters seemed more adult.
That's why we see a huge loss of quality in the anime world, not only in the works themselves but in the adaptations and in the studios that seem to get more and more generic and full of clichés.
Shoujo anime is not disappearing. We have this impression because we've watched a lot of Shoujo anime over the years and today romance anime end up being redirected to both audiences, especially works focused on the male audience like Nisekoi, Kaguya-sama and other popular harem.
Others even stopped classifying their works aimed at a certain target audience, as this type of categorization does not make much sense, as industries seek to reach the largest possible audience.
I hope you enjoyed the Shoujo Anime recommendations. If you liked the article, don't forget to share and leave your comments. Know another Shoujo anime to recommend?