Looking for romantic comedy anime recommendations? Tired of traditional lists? In this article, we will share a complete list of the 40 best anime. rom with of romance with lots of comedy for you!
Romantic comedy anime, also known as romcoms, usually feature characters who meet and eventually fall in love, but can sometimes focus on already mated characters whose relationships grow over the course of the story.
The progression of their relationship is usually providing the comedic aspect; for example, through the obstacles the couple face, such as a love triangle, or through incompatible personalities, misunderstandings, or other common tropes.
Toradora – Romantic comedy with tsundere
Toradora is one of the most popular romantic comedy anime of all time. It tells the story of Takumi Ryuji, a guy obsessed with cleanliness who has a creepy gaze in love with a girl named Kushieda Minori. 
In the meantime, Ryuuji meets this girl's friend named Aisaka Taiga, a short girl. tsundere in love with Ryuuji's friend named Yuusaku Kitamura. They discover each other's secret and form a partnership to help each other.
How will Ryuuji be able to deal with Taiga's personality? How will Minori respond to Ryuuji's feelings? Will Taiga really manage to win the vice president of the student council Kitamura?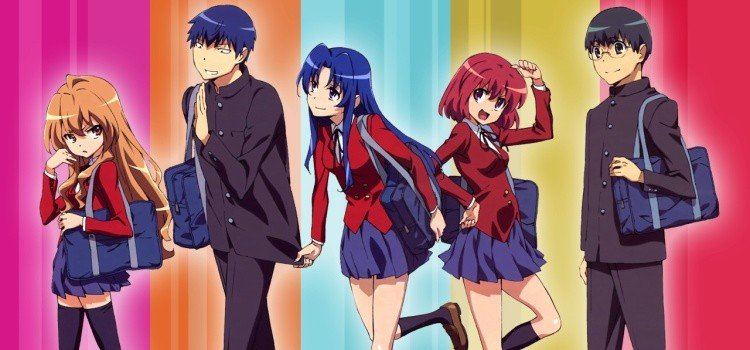 Golden Time – An unhealthy passion and memory loss
From the creators of the masterpiece Toradora, the 24-episode anime Golden Time shows a more adult plot in a university in Japan, where a young boy named Tada Banri falls in love with a passionate girl named Kaga Kouko.
The big problem is that in the past he had an accident in which he lost his memory. The anime shows a little bit of university life, choices for the future, unforeseen events that happen and friendships and promises from the past.
Is Banri and Kouko's relationship in danger? How will Banri react to Kouko's madness? Will he regain his memory? Be sure to watch one of my favorite anime, which I put on the same level as Toradora.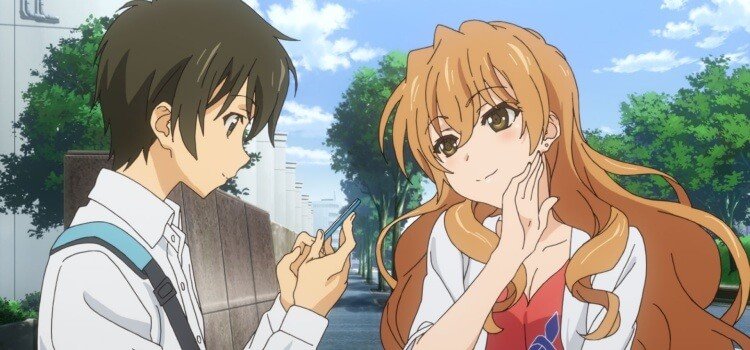 Zero no Tsukaima – Romantic Comedy with Magic
A very famous anime with 4 seasons closed that shows a boy summoned by a retarded girl tsundere at a school of magic as a pet, in which he becomes her slave, helping her to become a more successful student.
Zero no Tsukaima tells the adventures of sword-skilled Saito and Louise who has problems with her spells, together they help their colleagues and friends, while occasionally facing situations that risk their lives to save each other.
Will the romance with a beautiful and closed ending happen in this anime? What will be the problems of that relationship? Will Louise find the real reason for her failures to perform magic?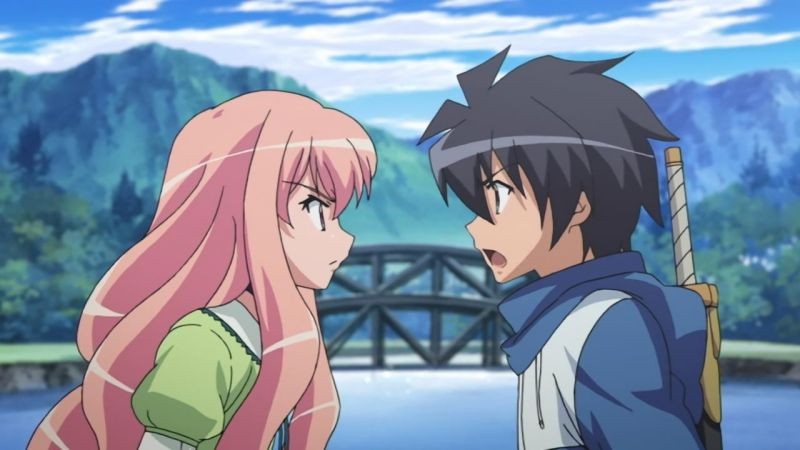 Kaichou wa Maid Sama
The anime tells the story of a student president Misaki Ayuzawa who hates boys and is very strict with them. Despite appearing unshakable, she is a poor girl with a disgraceful job at a Maid-Café.
Usui Takumi, the most popular boy in high school, falls in love with Misaki and starts stalking her, discovering her Maid-Café secret. The anime shows numerous funny advances that Usui makes on Misaki, in addition to the different forms of rejection of her.
Will Misaki be able to resist Usui's singing? Will this Maid-Café secret last? How will the romance of this great comedy anime end? Don't miss the anime where the protagonist conquers any girl.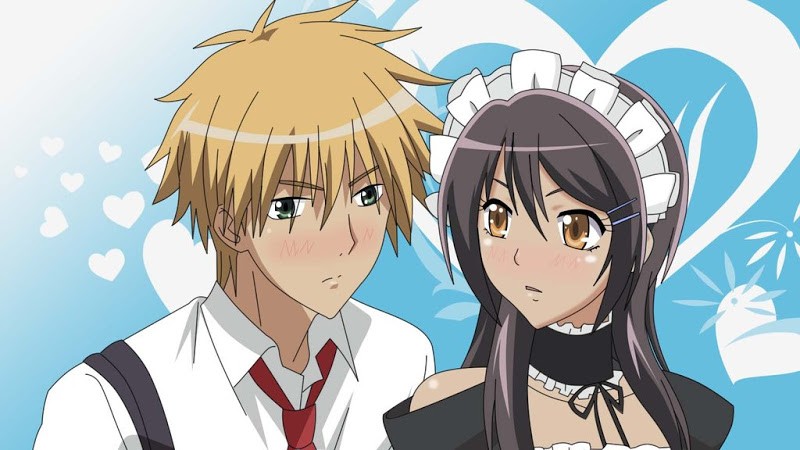 Pray Monogatari
a romantic comedy kawaii desu which tells the story of a giant guy who was never loved, meets a beautiful girl who falls in love with him. Perfect anime from start to finish, full of comedy and cute scenes. A very peculiar romantic anime!
Takeo Gouda is a giant guy with a giant heart. Too bad the girls don't want him (they want his handsome best friend, Sunakawa)! Used to being on the sidelines, Takeo simply stands his ground and accepts his fate.
But one day, when he saves a girl named Yamato from a stalker on the train. His life suddenly takes an incredible turn and he sort of falls into a relationship, despite the traditional slowness and shame of Japanese culture.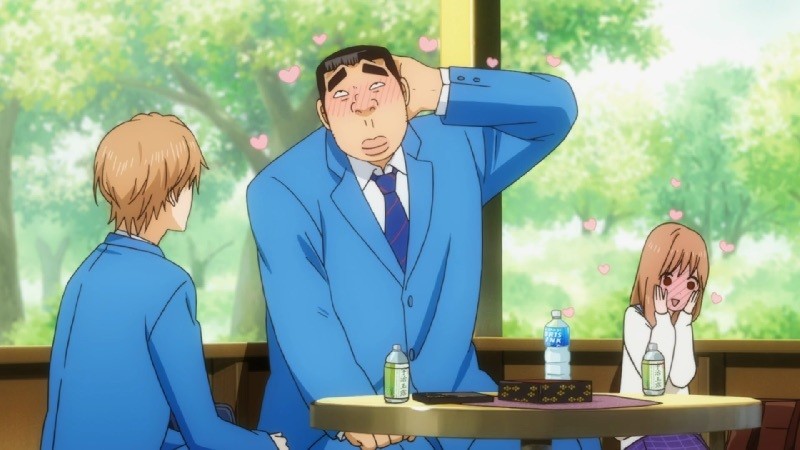 Gekkan Shoujo Nozaki-kun
Chiyo Sakura, a high school student, fell in love with a schoolmate named Umetaro Nozaki, in the failed attempt to declare herself, Nozaki thinks she is a fan and gives him an autograph.
One day she decides to be brave and asks him out. Her feelings weren't conveyed properly, and before she knew it, she ended up becoming his assistant on a manga job. shoujo.
Nozaki is a manga artist shoujo famous, with a story woven by very individualistic characters. This anime is very funny, a true romantic comedy, but will Chiyo be able to conquer it?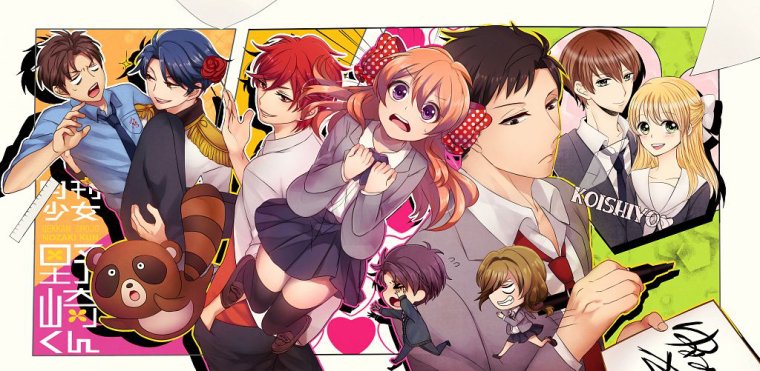 Nisekoi – False Love
Raku Ichijo is a high school student and the sole heir to the head of a Yakuza family called the Shuei-gumi. 10 years ago, Raku made a secret promise to a girl he met. They mutually promised that they would "marry when they meet again". 
Since then, Raku has never let go of the pendant the girl gave him. Still, in high school he falls in love with a girl named Onodera, and ends up having bad experiences with a newcomer named Chitoge. 
In the meantime, Raku and Chitoge are forced to maintain a fake relationship to keep the peace between the Mafia and the yakuza. It is a super hyper funny anime of unmissable romantic comedy with two seasons.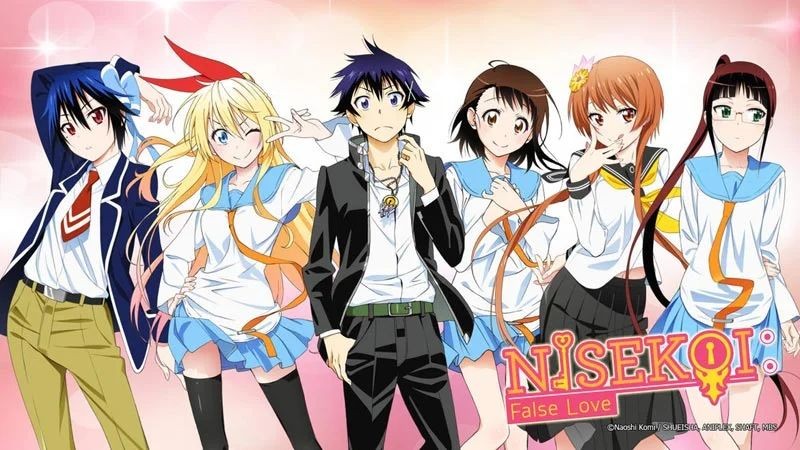 Pray no Imouto ga Konna ni kawaii wake ga nai
Affectionately nicknamed Oreimo, this two-season anime follows the story of an ordinary protagonist who discovers that his sister is an Otaku addicted to erotic younger sister games. Despite the theme, the anime is light without the appealing use of ecchi.
This anime portrays the true nature of a Otaku in Japan, their daily lives, their friendships and how society sees these people pejoratively. The anime also approaches the novel in a comical way with several characters.
The mood of the anime made it a standout on my favorite anime list. A true romantic comedy that I recommend to everyone, but don't expect any emotional ending as it breaks clichés.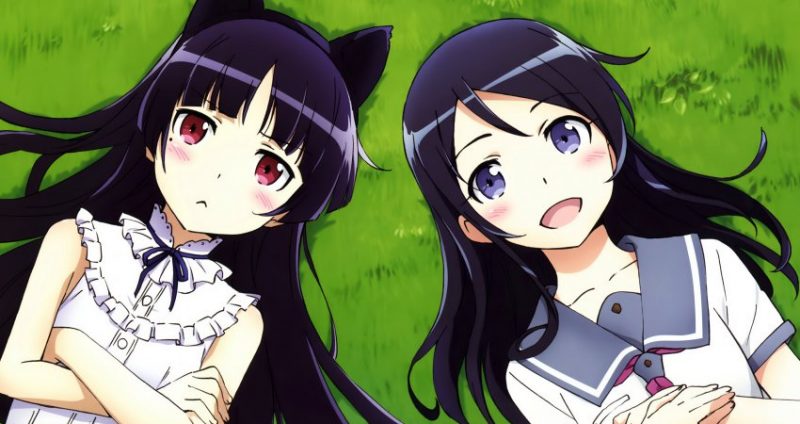 Hentai Ouji To Warawanai neko
Dubbed as HenNeko, the anime tells the story of Yokodera, a naughty boy who looks for a statue called warawanai neko, in order to get rid of his inability to be sincere, with the aim of refusing his responsibilities in a school club.
However, this "sincerity" will lead him to a great disaster, making him say everything he really thinks, known as Hentai Ouji (perverted prince). Meanwhile, he meets a girl with no facial expression who faces another problem.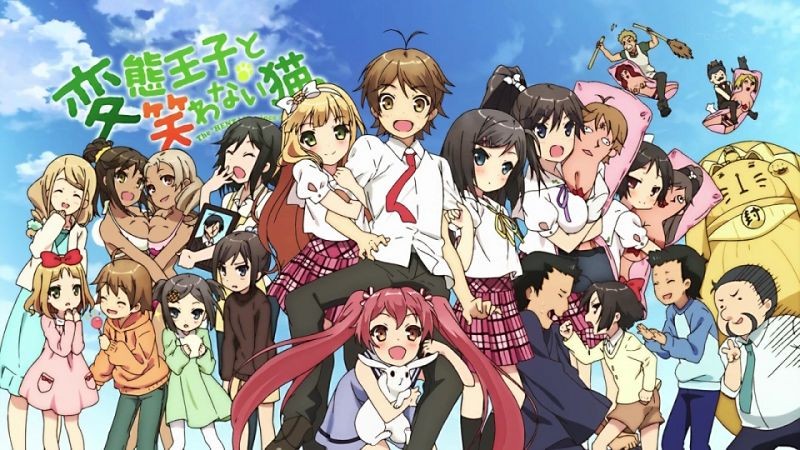 Lovely Complex
This romantic comedy tells the story of a tall girl and a short boy who are always fighting and teasing each other. Until things start to change and a complicated romance develops between the two.
One of the most famous and classic romantic comedy anime of all time. A little old, with intriguing features, but with a very cute and very funny story.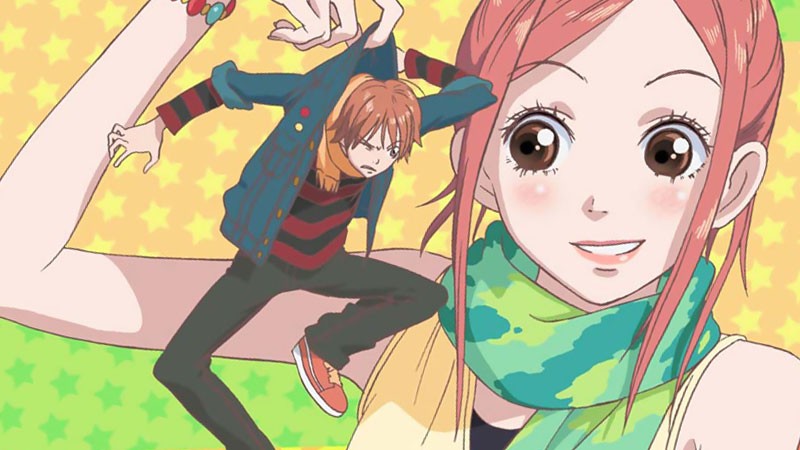 Romantic Comedy Anime List – Top 46
What if we can list below a ranking of the TOP 46 romantic comedy anime? Yes, we will do this based on the notes from MAL and Anime-Planet. Follow the list below with the name of the anime with its year of release:
Toradora! – 2008
Maid-sama! – 2010
Clannad – 2007
The Pet Girl of Sakurasou – 2012
School Rumble: 2nd Semester – 2006
Monthly Girls' Nozaki-kun – 2014
Sekai-ichi Hatsukoi: World's Greatest First Love – 2011
Lovely Complex – 2007
Recovery of an MMO Junkie – 2017
The Kawai Complex Guide to Manors and Hostel Behavior – 2014
Yamada-kun and the Seven Witches – 2015
Tsuredure Children – 2017
My Little Monster – 2012
School Rumble – 2004
Nisekoi - 2014
Love Stage!! – 2014
We Never Learn! – 2019
Special A - 2008
Tada Never Falls in Love – 2018
Nisekoi: – 2015
Ranma 1/2 - 1989
ORSUKI: Are you the only one who loves me? – 2019
We Never Learn – 2019
I Can't Understand What My Husband Is Saying: 2nd Thread – 2015
Senryu Girl – 2019
I Can't Understand What My Husband is Saying – 2014
Okami-san & Her Seven Companions – 2010
Rainbow Days - 2016
Love Hina – 2000
To Love Ru – 2008
Junjou Romantica
Sekai-ichi Hatsukoi: World's Greatest First Love 2 – 2011
Yamada's First Time: B Gata H Kei – 2010
Actually, I Am… – 2015
Ao-chan Can't Study! – 2019
Hensuki: Are you willing to fall in love with a pervert, as long as she's a cutie? – 2019
Rainbow Days: After School Special – 2016
My Sweet Tyrant – 2018
Ojisan and Marshmallow – 2016
My First Girlfriend is a Gal – 2017
ORSUKI: Are you the only one who loves me? – I Politely Move Things Forward – 2019
Kachou no Koi – 2010
My Sister, My Writer – 2018
Nobunaga teacher's young bride – 2019
Romantic Comedy Anime Videos