Whasi Tape is a Japanese decorative ribbon made of paper, it is originally handcrafted with a traditional Chinese method that was introduced to Japan thanks to a Korean Buddhist priest, around the year 610.
The name Washi Tape is a mixture of a Japanese word and an English word; Washi comes from the union of [和] which means harmony, peace, Japanese style and meaning paper, and tape, which means tape.
In the beginning, this tape was mainly made of rice, but this – contrary to what some people think – was not the only material that could be used to make Washi tape, as it could also be made from bamboo, hemp, wheat, among others.
Being able to have a wide variety of colors, prints and sizes, this ribbon is widely used in crafts and in the decoration of various objects. In addition, it can be used to create personalized objects, and there is still a multitude of uses for Washi Tape, this will depend on the creativity of those who own it.
Washi Tape and industrialization
Of course, Washi Tapes are no longer handcrafted nowadays. It may even exist, but the vast majority of them are made by industries, and the first to take this product to industrial manufacture was a Japanese company called kamoi, which was founded in 1923.
According to the company's own website, they have a wide variety of tapes, including handmade duct tape using craft paper as a base material, a long-standing product is sealing tape. kamoi, there is also the heat resistant paint tape using crepe paper as a basic material and the "Kabuki", an adhesive tape for automobiles.
In 2006, a group of Kamoi customers contacted the company, these customers would buy the ribbons, but customize and decorate them over the ribbon itself. With that in mind, the company started to study a possible new product, already with this characteristic of drawings and decorations on top.
Kamoi then saw that it was possible, and in 2008 created a new company called Masking Tape Kamoi Kakoshi Co. Ltd. better known as MT, and started to call the washi tapes in masking tapes. Today there are several other factories and brands that produce the tapes around the world, making the types of washi, designs, textures and accessories for these tapes.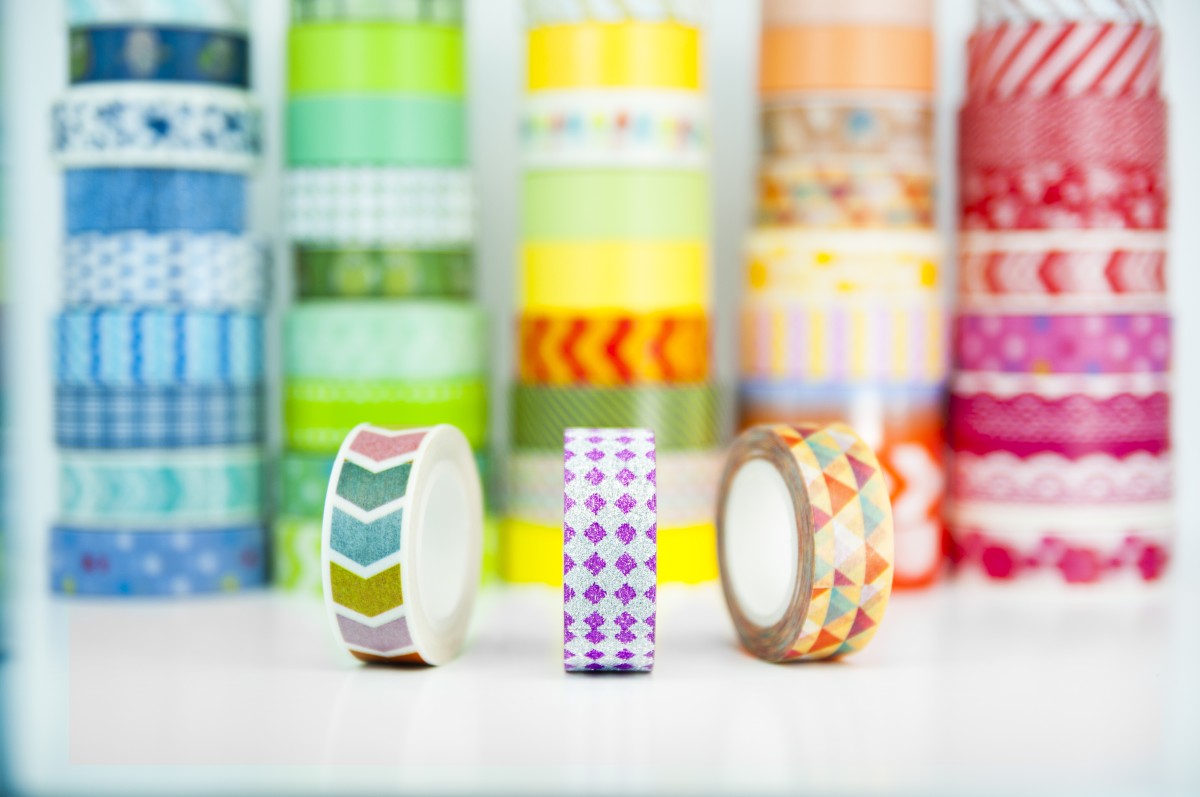 The many uses of Washi Tape
There are infinite possibilities for the use of Washi Tape, being used mainly in decoration, because it is made of paper, it is very similar to the tapes used in stationery, notebooks, planners, diaries and in the famous bujos.
These tapes also arouse interest because they are removable, which has a glue that "takes off" and leaves no residue and still has enough glue to reposition 3 or 4 more times, it also depends on the quality of the glue and the product.
Another feature of this tape is that it does not necessarily need to be cut with scissors, since, depending on where and how it is used, many prefer to cut it with their hands. Scissors are also widely used to make a straight cut, usually to stick to paper, an object or the wall.
The use of Washi Tape is also closely related to paper because it is also made of paper and is inserted in the world of stationery. But in addition to paper it is also possible to use it to decorate packaging, card, gift, pencils, pots, cans, bottles, cup, wooden clothespin, straw, vase, mirror, glass, table, furniture, painting, wall, ceiling, decoration of party, and much more, as already said, the possibilities are countless and it depends a lot on the creativity of who uses it.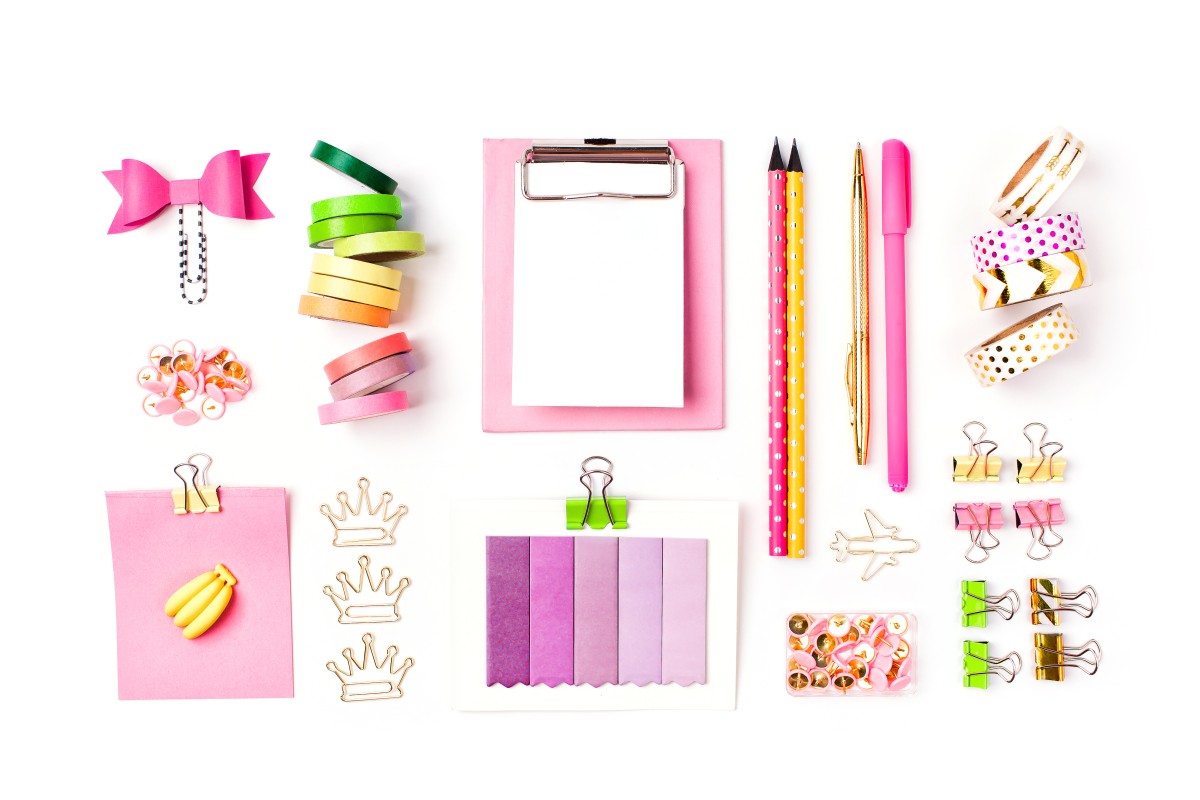 Washi Tape Variations
With the great and rapid popularity of Washi Tape, many variations of this tape began to appear, see below some of the most popular of them:
THE fabric tape it is also used for craft creations and can be useful even for finishing, however, its grip is not as firm and may require reinforcement (such as sewing or a little glue).
THE plastic tape or cleavage it is a variation of the decorative tape and has the same purposes, however it does not tear easily and it is necessary to use scissors to detach it from the roll.
THE paper tape it's the closest to the original Washi Tape and has advantages such as easy tearing, writing on it, and easy removal from most surfaces it is glued to.
For some time now, Washi Tapes are occupying more and more space in the stationery universe and it is increasingly easier to find them here in Brazil.
Until a few years ago it was only possible to find them in stores that imported and brought from abroad or buying in other countries such as the United States and countries in Europe or Asia. But currently there are Brazilian brands that produce these ribbons that have already won several countries around and Brazil has been gaining more and more.