One mangaka common, usually, usually leverages only one successful work. Authors who have more than one popular manga worldwide are rare. Masashi Kishimoto (Naruto), Tito Kubo (Bleach) and George Morikawa (Hajime no Ippo) are some of the examples of writers/artists who failed to promote more than one hit.

However, there are exceptions. Yoshihiro Togashi (Yu Yu Hakusho and Hunter x Hunter), Takehiko Inoue (Slam Dunk and Vagabond), Tsugumi Ohba (Death Note, Bakuman and Platinum End), Akira Toriyama (Dragon Ball, Dr. Slump and Dragon Quest), among others, have achieved this feat.
Among such exceptions is manga artist Rumiko Takahashi (高橋留美子, Takahashi Rumiko), creator of a multitude of great hits, such as: Inuyasha, Ranma ½, Urusei Yatsura, Maison Ikkoku and Kyoukai no Rinne. And all these with millionaire sales, by the way.
In this article, we'll get to know a little more about this phenomenal mangaka and how she achieved the feat of being the author of multiple hits.
Who is Rumiko Takahashi?
Rumiko Takahashi (1957 – ), born in Niigata, is a renowned Japanese mangaka. Author of hits such as Inuyasha, Ranma ½ and Urusei Yatsura (Turma do Barulho, as it was translated in Brazil), she is known around the world because almost all of her works have had adaptations for anime, dubbing in foreign languages and/or publications. in volumes translated in the most diverse countries of the globe.

In business for over 40 years, Rumiko continues to publish new manga. Currently, the mangaka is investing in the publication of the manga "MAO", serialized by Shonen Sunday magazine, with 12 volumes published so far and which, very soon, will have an anime version. In addition to MAO, the creator of Inuyasha has regularly published the anthology series "Takahashi Rumiko Gekijou" (Theatre by Rumiko Takahashi) since 1987, which also has an anime, from 2003.
Another current series that has the author's finger is Yashahime, a spin-off of the acclaimed Inuyasha manga. And, as expected, both already have anime versions.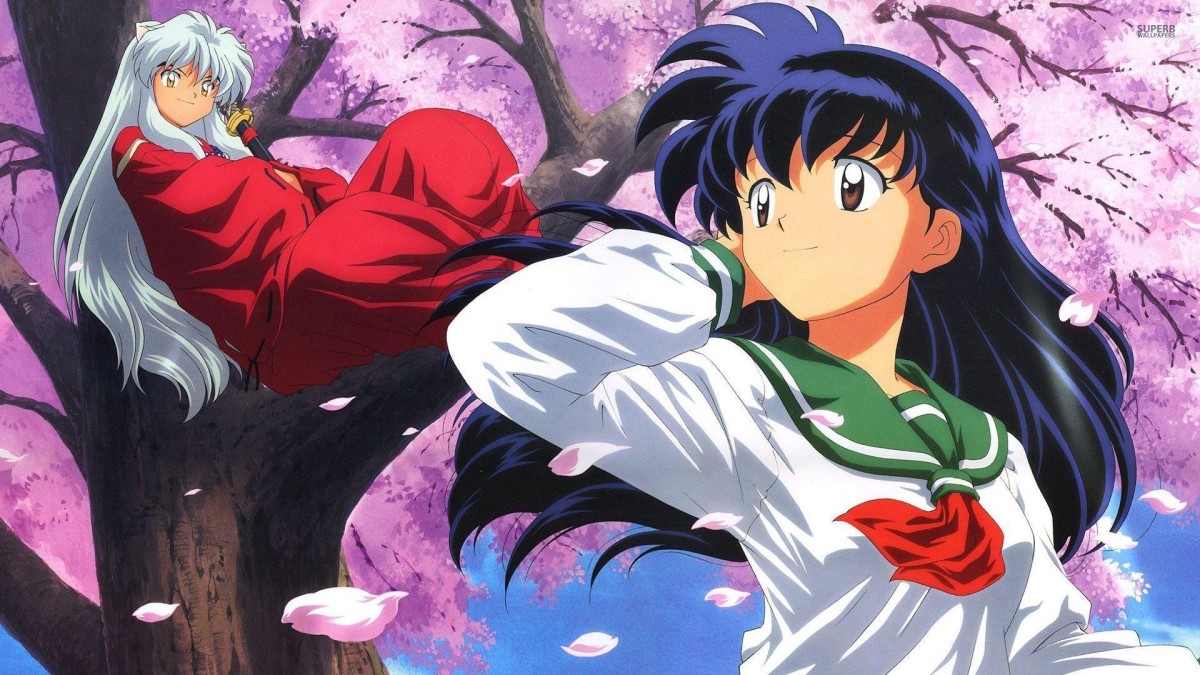 In addition to his works, it is worth mentioning what were the main influences of mangaka during his youth period. In an interview with the French newspaper Le Figaro, the author mentioned three names as her great inspirations in the world of manga, they are: Osamu Tezuka (The God of Manga. Creator of Astroboy, Dororo, Black Jack, Kimba The White Lion, among others), Fujio Akatsuka (The King of manga "Gag". Creator of Osomatsu-kun) and Fujiko Fujio (Pseudonym of the creator duo of Doraemon).
Her influences say a lot about how Rumiko reached the level of becoming one of the greatest mangakas of all time. It is curious that practically all her works are turned into anime and almost all of them are also usually published in Brazil. This demonstrates the mangaka's incredible ability to create new success stories for the most diverse audiences and cultures, given that her works are well received in Latin, European and Asian countries by the most different age groups and genres.
Rumiko is, to date, the mangaka that has sold the most manga in the world (with over 170 million copies sold, until 2013), being considered one of the richest and most respected personalities in the Japanese art scene.
Similarities between your mangas
There are many similarities between all his works. The main one is the focus given to the romantic comedy. By focusing on romantic comedy, the author is able to insert other elements into the story, which range from female characters with a high degree of protagonism in the plot and throughout the development of the plot, to characters with a more comic tone, usually with an animalistic appearance. or the kawaii type, like pandas, rodents, cats, and foxes.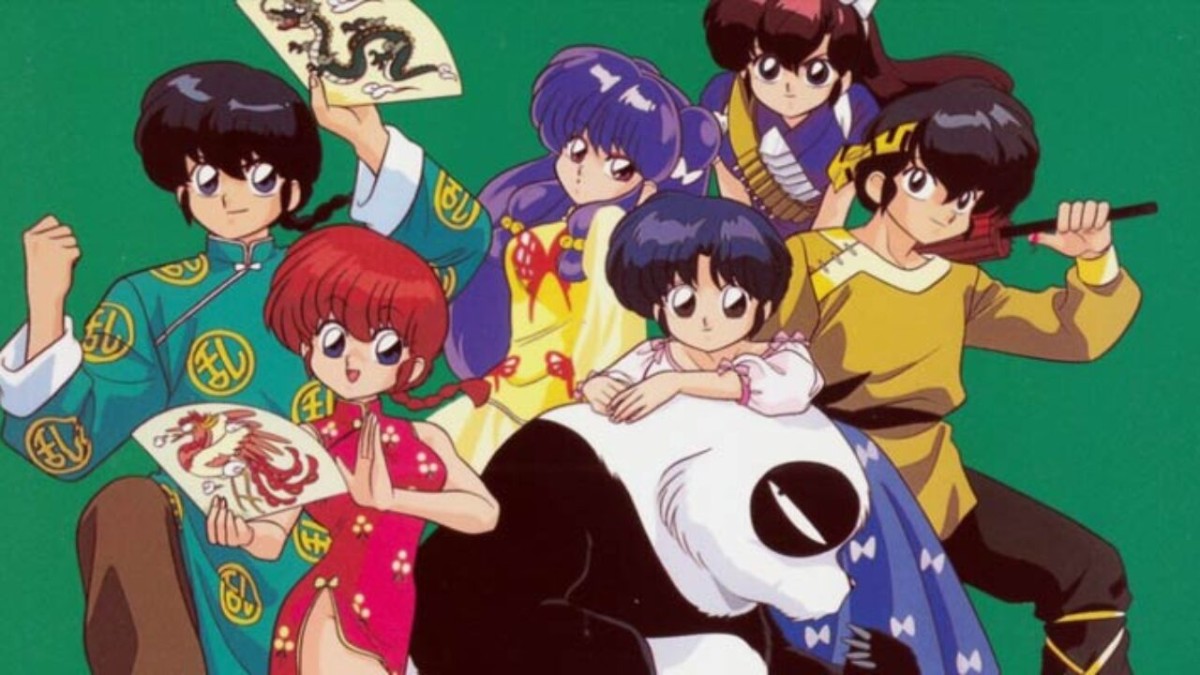 Another predominant factor in his manga is the mix between chinese and japanese culture, an element that can be noticed in the characters' clothing and in the constant presence of the panda (linked to Chinese culture) and the dog (which in Japanese antiquity were used to sniff out youkai, oni and protect villagers' homes).
The third similarity we find refers to the concept of parallel worlds that meet, something that is constantly observed in Inuyasha, Urusei Yatsura and Kyoukai no Rinne.
Finally, there is a natural similarity in relation to the traits of the works, with the characters always varying between humans with big ears, sharp teeth and wearing kimonos of the most varied types.
How is your work routine?
Recently, after creating a Twitter account, Rumiko explained details of her weekly manga creation routine. The author showed that she sleeps very little, as she has only 3 hours of rest, on average.
At 64 years of age, the quality of the mangaka's traits has not declined, despite her work routine still being very heavy.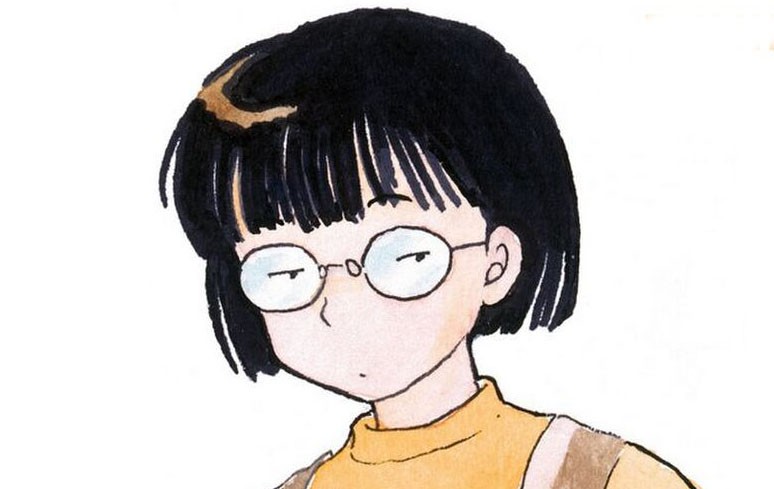 Lately, with the news of the death of Kentaro Miura, mangaka from Berserk, added to the announcement of health problems of Yoshihito Togashi, author of Hunter x Hunter and Yu Yu Hakusho), and the disclosure that many mangaka live with strenuous work routines , many fans have been concerned about Rumiko's physical and mental health, affectionately nicknamed by them as Rumiko-sensei (others also nickname her "The Princess of Manga").
If you want to follow her official twitter, Click here.
Awards received
1981 Shogakukan Award for Urusei Yatsura
Honor Inkpot Award in 1994 ("San Diego Comic-Con")
2002 Shogakukan Award for Inuyasha
First place among 12 female cartoonists at Comics Alliance, 2016
Inducted into the Eisner Award Hall of Fame (Hall of Fame Eisner Award), 2018
2019 Festival d'Angoulême Grand Prix winner
"Purple Ribbon" Medal of Honor awarded by the Government of Japan to individuals who have contributed to the development of the arts and academia in 2020
Inducted into the Harvey Awards Hall of Fame (Harvey Awards Hall of Fame), special award, awarded in 2021
manga published in volumes (serialized)
1978-1987 – Urusei Yatsura
1980-1987 – Maison Ikkoku
1984-1994 – Ningyo no Mori (Mermaid Saga)
1987-1996 – Ranma ½
1987-2007 – 1 Pound no Fukuin
1996-2008 – Inuyasha
2009 – Kyoukai no Rinne
2019 - MAO
Vocabulary
犬夜叉 (いぬやしゃ) = Inuyasha
うる星やつら (うるせいやつら) = Urusei Yatsura
高橋留美子 (たかはしるみこ) = Rumiko Takahashi
らんま1/2 = Ranma ½
漫画家 (まんがか) = Mangaka (manga author)
漫画 (マンガ) = Manga
小学館 (しょうがくかん) = Shogakukan
人気 (にんき) = Popular, Popularity
作者 (さくしゃ) = Author, Writer
Is that you? Have you read or watched any work by this very important mangaka? Say it in the comments.
Like, comment and share on social media!