Have you ever thought if a future cat, go back in time just to help you? This is basically the story of the famous work called doraemon. This cat was sent 2 centuries from the future to help the descendants of Nobita Nobi, which does not have such a good future.
It comes to show how the kid can enjoy success instead of suffering financially in the future. Doreamon is the cat of the future, who with advanced equipment, sometimes ends up causing more problems. Many of Doraemon's stories are treated with good mood.
Moral lessons and demonstrations of values such as courage, respect, family, honesty are taught throughout the series. Issues related to the environment are also addressed, such as deforestation, pollution and endangered species. The Doraemon cat ended up becoming very popular and even considered the first "anime ambassador" in Japan.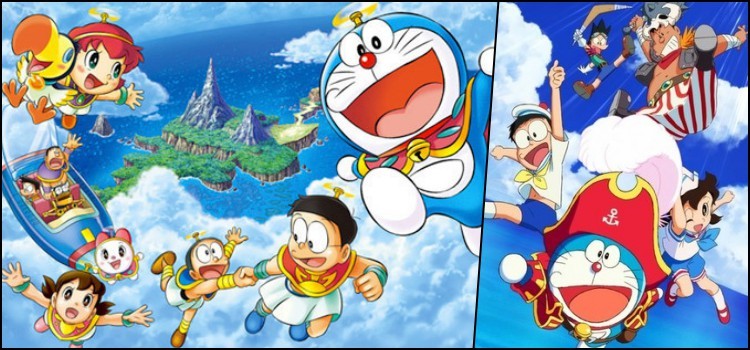 Doraemon, a bit of history and fame
doraemon is the title primarily of a manga, authored by Fujiko Fujio. It was first published in 1969, published by 6 different magazines. So Doraemon's stories were even collected and divided into 45 books and published from 1974 to 1996.
These books sold more than 80 million copies in 1992. In 1973 the first anime based on the manga was produced. But this one did not become very popular. But in 1979, TV Asahi produced another anime. This became a huge success, totaling over 1000 episodes.
In 1980, the first movie based on the manga. But even so, some changes are noted from the original work. Like more action, and more shonen, also adding exotic and even risky details. In the movies you see a lot of trips to the age of dinosaurs, other galaxies and even the legendary Atlantis. And to celebrate the birth of the anime, in 2005 a new series of Doraemon was made.
https://www.youtube.com/watch?v=vfA1izPrlq0
In Brazil the anime arrived in 1992, broadcast by TV Headline, in the Children's Club program. But a lot because of its dubbing the anime ended up gaining a bad reputation and ended up being forgotten for many years. Only in December 2014 he returned dubbed to Brazil, by Netflix. Even with some of the original names of the characters changed, the dubbing was very well done and accepted by the public.
And did you know Doraemon? Where have you seen him? Tell us in the comments and share with friends. We recommend reading: