In this article we will talk a little about one of the most popular, controversial and talented mangakas of all time: Yoshihiro Togashi [冨樫義博]. Famous worldwide for works such as Yu Yu Hakusho (幽遊白書) and Hunter x Hunter (ハンターハンター).
His biography is also full of controversies involving very long hiatuses (especially those of Hunter X Hunter), Dragon Quest and back pain. But one thing cannot be denied: Togashi is one of the greatest geniuses of creativity and manga in general.
Starting with a curiosity, Togashi is married to the author of Sailor Moon, Naoko Takeuchi. Below, we will see some more involving the author.
Togashi is a dog too
It sounds like a joke, but for those who already know the author, or at least some of his works, you already know that Togashi usually appears in the manga with a "dog face".
These canine appearances are often seen in the author's notes present in the manga (usually before the chapters) and in some scenes within the original stories themselves as well.
His great comic and creative ability seems to have inspired him to pose as a dog instead of creating a caricature of himself. In addition, some fans associate the dog with his "lazy" figure, although this is just a joke with the mangaka not having many regular publications.
It is possible to see Yoshihiro Togashi in his canine version both in the Hunter x Hunter manga (mainly in the Celestial Tower arc) and in the 2011 and 1999 animated versions.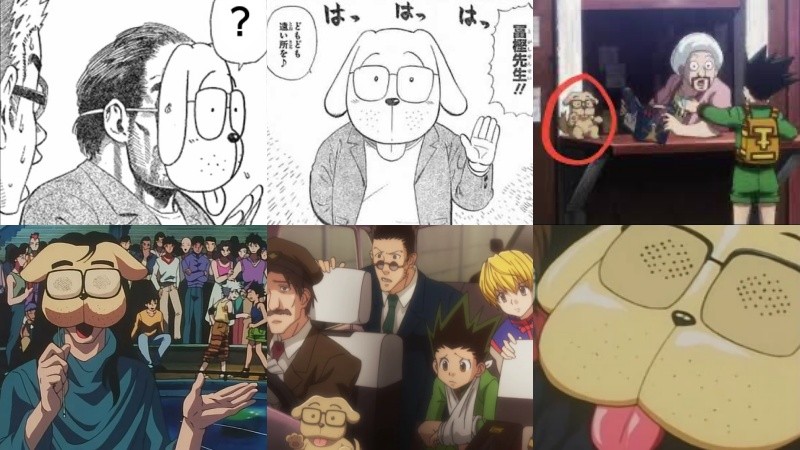 Level E and the interest in Aliens
In addition to the highly acclaimed and popular Hunter x Hunter and Yu Yu Hakusho, Togashi is the creator of Level E (レベルE), manga focused on comedy and science fiction. In this manga, Togashi shows his interest in Ufology and starts to delve into themes more related to science fiction, spaceships, extraterrestrials, horror, nonsense and comedy.
Although less known, Level E won an anime version in 2011, which shows some popularity. It's a manga that I also recommend. Especially for those who want to see references about Dragon Quest (RPG in general), ET's, Psychology, Power Rangers and bizarre things.
Below you can see the opening (very good by the way) of the anime version:
Controversy: Health and Work
Togashi is constantly called lazy by many people, however, this fame may not be very fair, given the health problems that the mangaka has to face and the pressure he suffers from publishers since the days of Yu Yu Hakusho.
The car suffers from back problems that have recently incapacitated him even more. Apart from physical problems, it is known by the public that Togashi is often pressured by publishers to prolong works already scheduled for the end.
At the time of Yu Yu Hakusho, for example, he wanted to finish the story in the tournament of darkness arc, but because of the great sales (almost 50 million copies sold!) he was forced to continue the story with the arc of the Sensui and Makai.
In Hunter x Hunter (still in progress) there are rumors that the author would have liked to have ended the series in the election arc, but had to continue due to new pressure from Jump.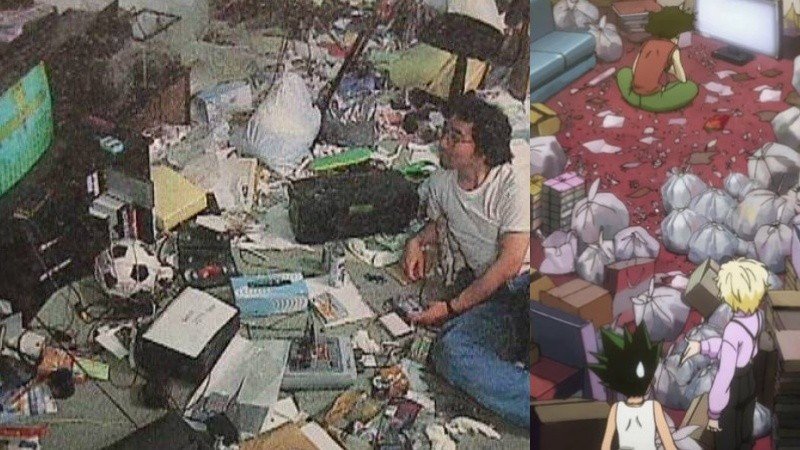 Togashi and DragonQuest
One of the most talked about curiosities involving Yoshihiro Togashi is the fact that the mangaka is a big fan of the Dragon Quest (ドラクエ) franchise games.
Many claim that the author puts Hunter x Hunter on hiatus to be able to play Dragon Quest. Still others say that this is due to the fact that Togashi likes to finish games in 100%, which would make the task more time consuming.
Finally, the truth is that none of this information is completely confirmed. There are many rumors and rumors when we talk about this genius. The few public appearances make the mystery even more intriguing.
Despite all this, we must recognize that a mangaka must suffer a lot with a lot of back problems and that must make the work difficult. Finally, below we can see a very rare appearance of Togashi in video!
Hunter x Hunter – One of the great pillars
One of the biggest frustrations reported by fans is the fact that the Hunter x Hunter manga continues without an ending and always suffers from constant pauses. In addition, many criticize the author for not opting for the help of another illustrator in his works, given that in some chapters there is a sudden drop in quality in relation to the line.
For those who don't know, Hunter x Hunter is the story of a child named Gon who participates in a mortal exam to become Hunter ("Hunter") and thus gain privileges in order to find his father.
Despite this premise, the story develops in an unimaginable and unusual way in Shonens. Undoubtedly, it is a must-have masterpiece for everyone.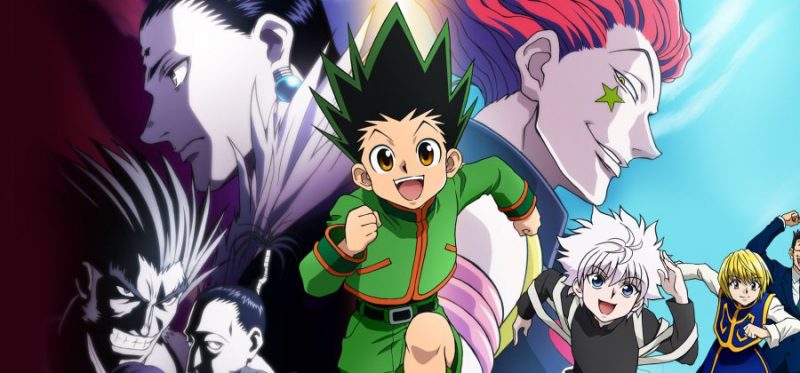 List of Manga Published by Yoshihiro Togashi
Sensēha Toshishita!! (1986)
Jura no Miduki (1987)
Ōkami Nante Kowakunai!! (1989)

Buttobi Straight (1987)
Tonda Birthday Present (1987)
Occult Tanteidan (1988–1989)
Horror Angel (1988)
Ōkami Nante Kowakunai!! (1989)

Ten of Shōwaru Cupid (1989–1990)
Yu Yu Hakusho (1990–1994)
Level E (1995–1997)
Hunter × Hunter (1998)
Akuten Wars (2017)