If you don't know this man by his name, you've certainly seen or at least heard of some character or work he created. Akira Toriyama (明鳥山) is a Japanese manga author, quite famous and known for being the creator of worldwide successful series such as Dr. Slump and especially Dragon Ball.
Born on April 5, 1955 in Kiyosu, Aichi, Japan, Akira doesn't like to expose himself or give many interviews, as he doesn't consider himself a very popular person and doesn't deserve much public attention. But he didn't start in stardom, like many, he achieved success after years of effort and several works, for example, his first story released in 1978 called Wonder Island was not very successful.
After that, several of his projects were rejected, but in 1979 the manga Tomato Girl Detective started to change things and in 1980 he was successful with Doctor Slump which was soon converted to anime in two series.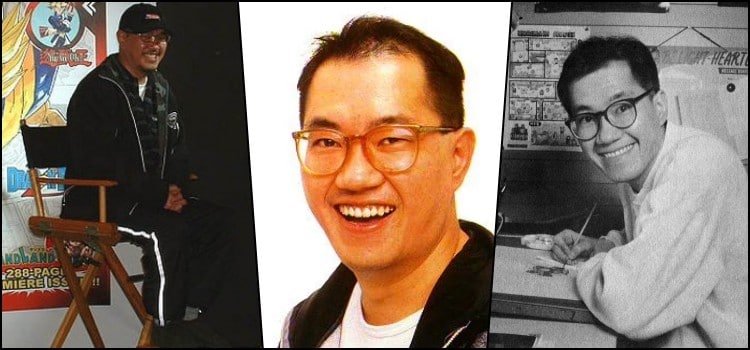 Even with his relatively simple traits, he was soon working designing characters for the famous Dragon Quest video game series, he also served as character designer for other games such as RPG. Chrono TriggerTobal Nº1. In 1983 Akira created Bird Studio, and that same year he created Dragon Boy which served as the basis for Dragon Ball.
Dragon Ball Success
The Dragon Ball manga appeared in 1984, initially inspired by the classic Chinese novel. journey to the west, had its chapters serialized from 1984 to 1995 by Shounen Jump in 519 chapters, this became Akira's most famous and well-known work, reaching the entire world.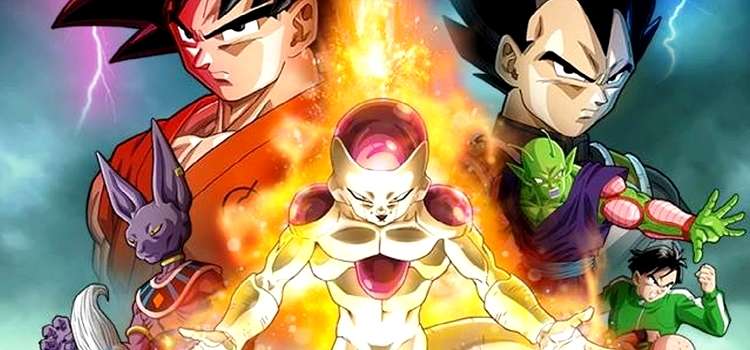 The Dragon Ball manga was adapted into two anime series by Toei Animation: Dragon Ball and Dragon Ball Z, which together ran from 1986 to 1996 in Japan. In addition, 19 animated feature films and 3 TV specials were produced, and two other anime series entitled Dragon Ball GT (1996-1997) and Dragon Ball Super (2015), not to mention the remake version with some cuts of Dragon Ball Z called Dragon Ball Kai.
Since its release, Dragon Ball has become one of the most successful anime and manga series in the world. The 42 volumes of the manga have sold over 240 million copies worldwide. Critics praised the art, characters and humor of the story that Akira Toriyama created, being considered the work that most inspired others and that most propelled Japanese animation in Western culture.
Akira's Life Beyond Dragon Ball
His works after Dragon Ball were short works like Cowa!, Kajika and Neko Majin Z, but nothing to the scope of Dragon Ball. He recently worked as a character designer for the Xbox 360 RPG Blue Dragon which also won an anime adaptation.
In 2006 Akira worked on the Crossover between Dragon Ball z and One piece, called Cross Epoch. Even in 2009 Akira Toriyama was responsible for designing the CD of Japanese pop rock singer Ayumi Hamasaki, where she is dressed in Goku's outfit.
He continues to live in Aichi, has been married to his wife Nachi Mikame since 1982 and has a son named: Sasuke Toriyama, born in 1984 and a daughter born around 1990 whose identity has never been revealed.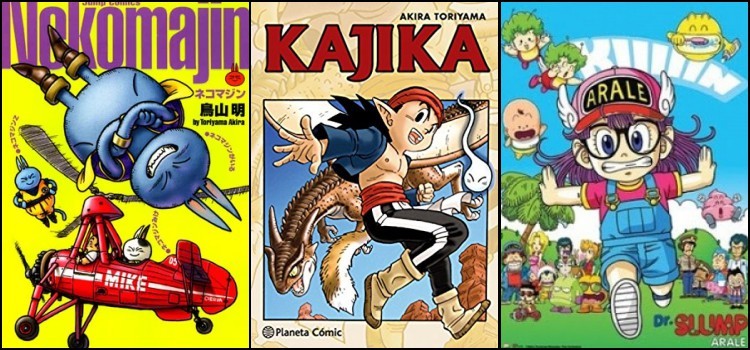 Curiosities about Akira Toriyama and his works
He is a big fan of actor Jackie Chan;
Dr. Slump appears in some episodes of Dragon Ball, as well as Goku also appears in the new version The New Dr. Slump, in several episodes;
As of November 2014, the franchise has generated $5 billion in merchandise, making Dragon Ball one of the most sold anime-based media franchises in the world;
Toriyama was a fan of Brazilian driver Ayrton Senna, so much so that he got to know him personally and even designed the McLaren team with Dragon Ball characters;
In Dragon ball GT, Akira only participated with initial tips, character design, environments and objects and gave the series title;
Dragon Ball is the world's most valuable anime franchise with total earnings of 43.1 billion yen, while OnePiece earned 14.4 billion yen and Naruto 5.4 billion yen;
Works by Akira Toriyama
Below we will leave some related works by Akira Toriyama for you to buy if you wish: I hope you enjoyed these little curiosities about King Akira Toriyama. We appreciate the comments and shares. We also recommend reading: