Brazil is the land of barbecue, but did you know that in Japan there is also the Japanese barbecue called yakiniku? What are the differences between Japanese barbecue and Brazilian barbecue?
The word yakiniku refers not only to grilled meat but also to popular carvery restaurants where you are able to roast your own meat on the grill yourself. We will talk a lot about them in this article.
breaking paradigms – Many believe that the meat in japan Yeah man. This article will prove that it is possible to have a barbecue every week in Japan, as we are used to in Brazil. In fact, even easier through the restaurants yakiniku.
The meaning of Yakiniku
The word yakiniku [焼肉] literally means grilled meat [肉] [焼], but it is also used to refer to popular restaurants that have meat as a main course, either grilled on the grill or on the grill.
yaki is an all-encompassing word [焼] and may not have the same concept as a roast or grilled meat. For example, frying meat on the grill can be called yaki as we do with takoyaki.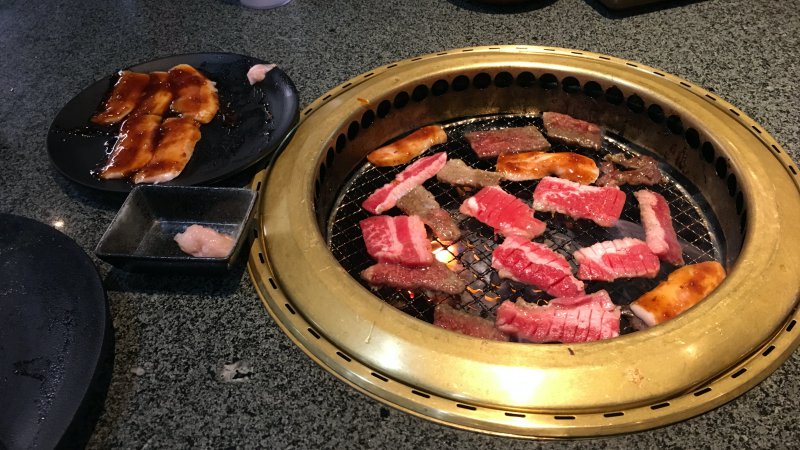 Barbecue in Japanese can also be called in the same way as in English barbecue [バーベキュー]. The Japanese refer to Brazilian barbecue using the word shurasuko [シュラスコ].
Yakiniku can be defined as a meat in thin and small pieces roasted over a flame of wood charcoal charred by dry distillation, or in a frying pan, gas or electric grill.
How is Japanese barbecue?
Rarely do the Japanese gather in an open place to roast fatty chunks of meat on a grill. They prefer to go to restaurants in yakiniku and roast the thinly sliced meat.
When the Japanese invent roasting meat on a skewer, they prefer to skewer things other than meat. The Japanese eat a lot of meat skewers, but they are usually chicken or pork.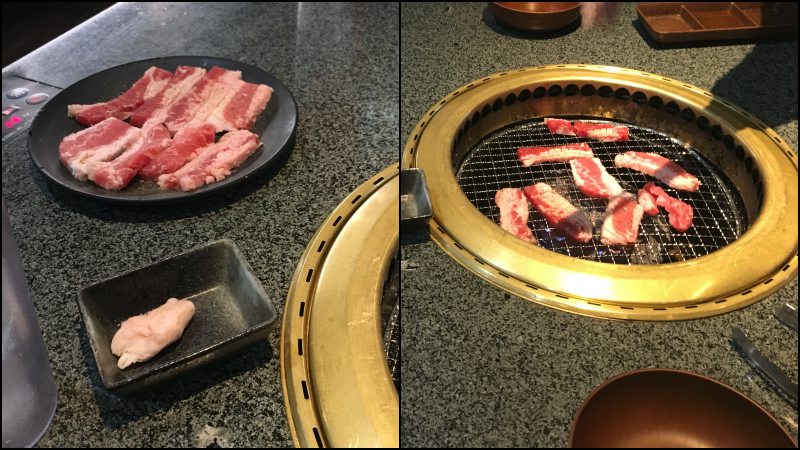 The Japanese prefer their meat rare, so they cut it very thinly in restaurants. yakiniku and dip the meat in different sauces. It's a different and delicious experience.
Meat is not seen as much in Japanese dishes other than yakiniku, not because of its price, but simply because of the culture. There was a period when beef was abolished in Japan, which took its place from the table.
Only during the Showa period, Japanese barbecue began to be born thanks to the influence of Korean culture and dishes. bulgogi and galbi. After World War II, barbecue was finally widespread in Japan.
How is the Yakiniku restaurant?
There are two different types of restaurant yakiniku. The most popular are carvery where customers themselves roast their meat on grills placed in the center of the table that holds a family.
There are also other restaurants named after yakiniku, but they only serve ready-made beef and pork dishes. I once walked into the wrong restaurant thinking I would get an all-you-can-eat steak.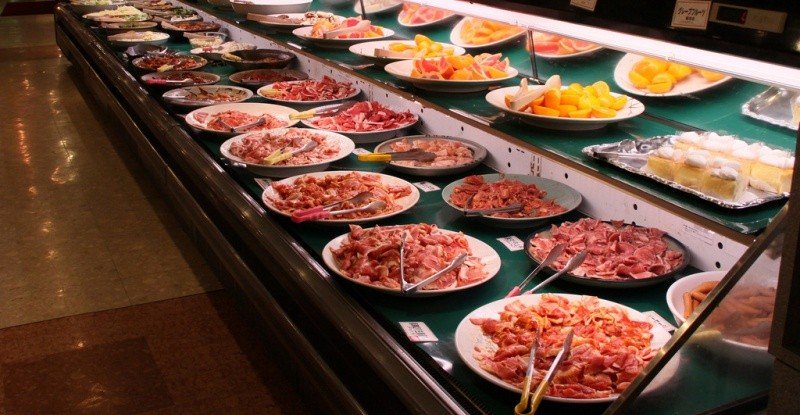 In all-you-can-eat restaurants, you usually have access to different types of meat, fish, vegetables and some even offer desserts, sushi, soba, udon, tempura, crepes and other dishes, making it a very varied restaurant.
Some places also often offer free all-you-can-eat drinks, or charge a small fee of 100 or 200 yen for them. There are usually days and times when the carvery is cheaper.
The times I went, I paid around 1,500 yen for 2 hours to eat all you want. The first time I found a cheaper place for only 1,000 yen at lunch time.
There you fill your tray with meat and grill them all on your table, as many times as you want. The meat is thinly sliced, then grilled in a few minutes, and you can dip it in a few sauces to enhance the flavor.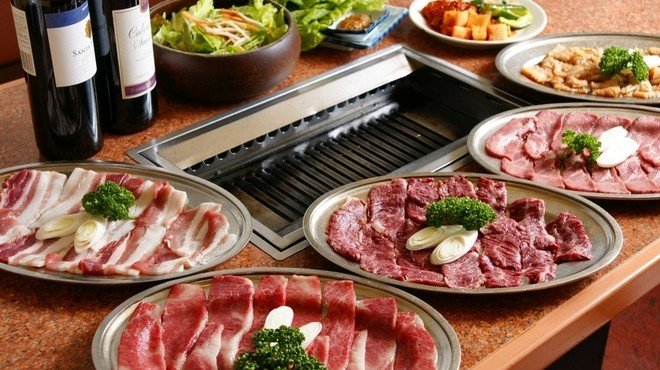 An hour is more than enough for you to be satisfied in a restaurant with yakiniku. All this for a lower price than barbecue rodízios in restaurants in Brazil.
In some restaurants yakiniku, you must go to a place and get your meat, but some deliver the meat to the table. There are also special meats that need to be ordered from the servers, or dishes with additional value.
types of meat from a yakiniku
At barbecues and yakiniku restaurants you can usually find different types of beef and pork cuts. You can even eat premium meat like kobe steak and wagyu.
Below we will list some cuts of meat found in a yakiniku, along with other popular ingredients that accompany this Japanese barbecue.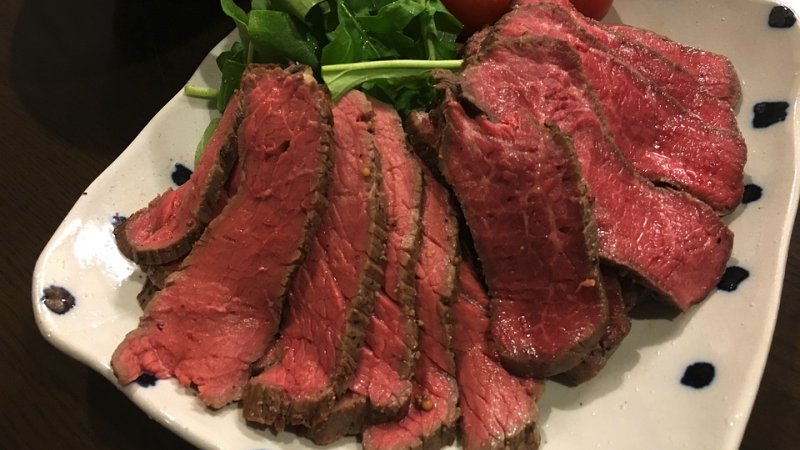 Beef:

Rōsu – loin slices;
Karubi or baraniku – ribs;
Harami – tender flesh around the diaphragm;
Tan – tongue meat;
Misuji – tender meat around the knee;

Pig:

Butabara – pork belly;
P-toro / Tontoro – fatty meat around the face and neck;

Horumon or motsu – Viscera:

Rebā – beef liver;
Tetchan – intestine;
Hatsu – heart;
Kobukuro – Pork uterus;
Tēru – Slices of the tail cut transversely, with bones;
Mino / Hachinosu – beef tripe;
Gatsu – Pig stomach;

Chicken;
Seafood – squid, shellfish, shrimp;
You can also find greens like bell peppers, carrots, mushrooms, onions, eggplant, cabbage, bean sprouts, garlic and kabocha pulp. In fact there are thousands of other cuts not mentioned.
My experience on a Yakiniku
I went on a yakiniku in the city of Hamamatsu, I don't remember its name. I paid 1,000 yen to eat for 2 hours, there were approximately 30 different types of meat. And there was also sushi, tempura, crepe, ice cream and all the other things I already mentioned.
Within an hour I couldn't eat anymore. I don't even know what to say, it was a wonderful experience, and everything was delicious, in addition to being super cheap.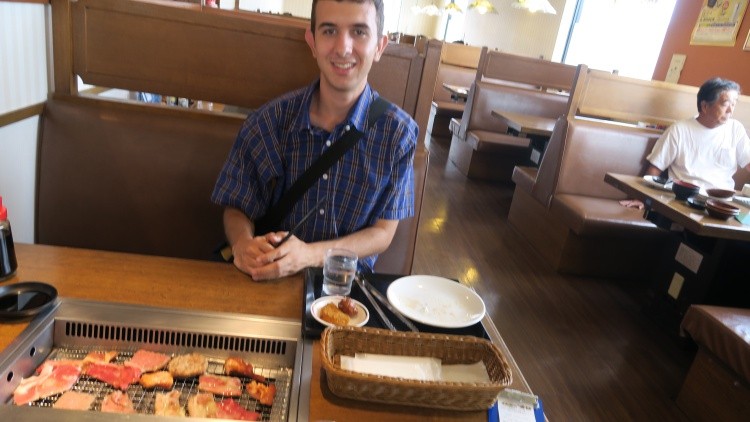 Something interesting still happened, I forgot my bag with camera and passport at the place. I only came back to pick it up 3 hours later, and it was there as I had expected.
Another thing I could observe was a group of four young Brazilians who were at the door of the place, getting in the way. From when I left, and three hours later, when I came back, they were there at the door of the place, sitting on the stairs, getting in the way and bothering people to enter. What is the need?
In Osaka, in Nipponbashi, I also went to a restaurant that had yakiniku in the name. But it was just an ordinary restaurant, where you choose a dish and that's it. I ordered a super spicy dish and regretted it, but it was delicious.
Again, in 2018, on my second trip to Japan, I went three times in one yakiniku. As soon as I found my friend Roberto Pedraça, we went on a yakiniku in Kakegawa; the second time, we went back to Hamamatsu.
In Sapporo, in Hokkaido Prefecture, I also went on a yakiniku where I had the opportunity to eat the local specialty, the famous mutton called Jingisukan.
What did you think of Japanese barbecue? Have you had the chance to try it out? I strongly recommend visiting a yakiniku when in Japan.
We appreciate the comments and shares!