Have you ever heard of the Japanese course? Premium Nihongo of the famous Ricardo Cruz? Have you ever heard the story of a native Brazilian who ended up becoming a singer in the band JAM Project who made the opening song of one punch man?
Today in this post, we are going to do a complete review of Ricardo Cruz's Nihongo Premium course and talk a little about this visionary Brazilian. You will find out what the purpose of the course is and if it is really worth it.
Nowadays it is getting easier and easier to learn languages over the internet. Many teachers are migrating and teaching online, creating study areas and helping diverse students learn Japanese or other languages from scratch.
Unfortunately, even with all these methodologies, many cannot learn the Japanese language because it is boring to study and memorize. For this reason Ricardo Cruz teaches people using anime and pop culture.
He felt that people were frustrated with not being able to learn the language through traditional courses and decided to create the course NihonGO, which uses pop culture material to teach more everyday Japanese.

Most people are tired of filling in gaps, doing exercises, reading huge texts, listening to complicated explanations and other outdated explanations of the Japanese language.
Can you imagine how much more fun it is to learn Japanese using anime and elements of Japanese POP culture? Ricardo does this for free and also offers a Premium course for those who want to go deeper.
Free Course and Golden Week
Ricardo Cruz teaches free of charge students who subscribe to its social networks, email list and youtube channel. Weekly, he sends free lessons, information and learning tips via email.
In addition to the free course, Ricardo Cruz also has a premium online course called Premium Nihongo. This course is for those who really want to learn Japanese from scratch to advanced with methodologies involving anime and Japanese POP culture.
to know what Ricardo Cruz offers, you can participate in the completely free 8-video mini-course, download a digital book and much more. To do this, just click on any button that leads to Ricardo Cruz's website spread throughout this article.
Like most online teachers who follow the launch formula as marketing, Ricardo Cruz releases vacancies after a free event full of Japanese content called Golden Week.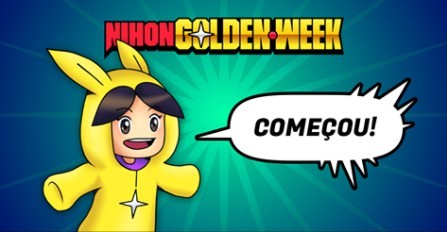 golden week literally means golden week, it refers to a week of public holidays that take place in Japan at the end of April and beginning of May. In Ricardo's course, this online event takes place at least twice a year.
Besides the golden week, Ricardo Cruz can also decide to release enrollments and vacancies for his paid course at any time without holding this online event. That's why it's important to be on the waiting list.
If enrollment is open at the time you are clicking on the links in this article or on Ricardo Cruz's website, you will be redirected to a page with an introductory video and with the option to enroll in the Nihongo Premium paid course.
The course Premium Nihongo Ricardo Cruz has several modules and comprehensive content that will clarify your problems and teach you everything you need to know about the Japanese language.
The course is divided into two fronts, one of which teaches all the theoretical part of the Japanese language, grammar, ideograms, vocabulary, etc. On the other front he uses anime and POP culture to teach Japanese.
The course doesn't just cover the traditional method of learning Japanese, it makes an in-depth navigation in movies, series, books, games, dramas, novels, manga, anime, events and more.
This course is ideal for those who are Otakus and anime fans, but there is not so much patience to study japanese in a traditional way. Below are some of the things the course offers:
Detailed writing with videos (hiragana, katakana, kanji);
Analysis accompanied by native materials;
Pronunciation and subtleties of the language;
Sentence formation (particles, verbs, adjectives, adverbs, etc.);
Mangas, anime and series as study material;
Interpretation of fun texts;
everyday vocabulary;
Narrated texts and dialogues;
Live online events;
Exclusive group of students on Facebook Bonus;
NihonGO Party: face-to-face event with Ricardo Cruz and team;
NihonGO Master Class: super event with lectures and workshops;
NihonGO Kaiwa: Special Conversation Series;
Digital decks for Anki;
About the Author – Who is Ricardo Cruz?
It all started as a childhood crush, where Ricardo loved some Tokusatsu and Knights of the Zodiac, lived consuming related materials until he finally decided to learn Japanese and try a career in Japan.
He was one of those who didn't give up. Unfortunately, many people tell me: "I want to learn Japanese and live in Japan", but I don't see them taking any initiative in this. Be like Ricardo! Follow your dreams!
By dedicating himself and chasing his dreams, Ricardo Cruz became a musician, writer and translator from Japanese to Portuguese. He went through many different experiences and climbed several floors in life.
He met the leader of the JAM Project, Hironobu Kageyama and ended up becoming one of the band's members. Ricardo Cruz has over 20 years of experience with Japanese and living in Japan.
According to Wikipedia: Ricardo SchiesariBarreto Cruz (São Paulo, January 12, 1982) is a Brazilian vocalist and translator. As a teenager, he studied in Japan and got to know the quarry at the production company Toei Company. He is a member of the anison supergroup JAM Project. He makes regular appearances during tours with the band whenever he visits Latin America.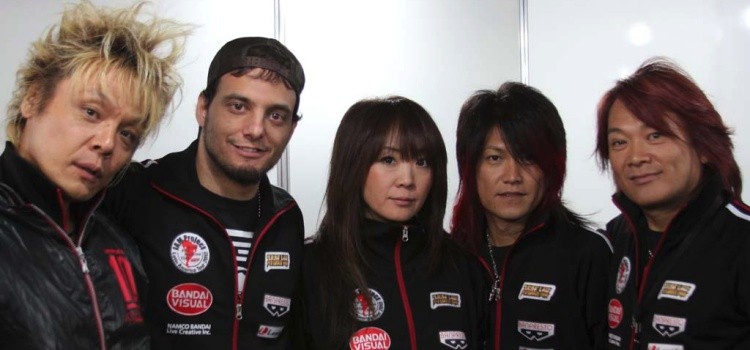 The band JAM Project is famous for singing several songs that appeared in anime like the second ending of Bakuman (Yume Sketch) and also the opening of One Punch Man THE HERO!
Ricardo also participated in several singles from 2005 to 2015. He also sang solo the opening of Hunter x Hunter in English (Bom dia) and some songs in Saint Seiya.
Ricardo Cruz has also worked on the translation of famous manga like Bleach, Full Metal Panic, Naruto and Vampire Kinight. These were just some of his numerous translation works.
And currently Ricardo Cruz still works in the band JAM Project and does some work with the native Japanese. Today his greatest work is the NihonGO, this project that teaches Japanese to all people.
He also recently made a single called soil on the rocks which you can see below. Not to mention that he did the second opening for One Punch Man. Know someone with more credibility to teach you Japanese?
Will the course Premium Nihongo from Ricardo Cruz really worth it? The results of Ricardo Cruz's Nihongo Premium course are entirely up to you. There's no reason to buy a course if you don't make full use of it.
In any online course, dedication is required! Good thing Ricardo Cruz's Nihongo Premium course is completely online. Thus carrying numerous benefits such as:
Flexibility – You learn whenever you want;
You don't have to leave the house to use Ricardo Cruz's Nihongo Premium course;
The Nihongo Premium course can be opened from any cell phone and tablet;
Great payment options, no infinite payments;
Payments through Cards, Boletos, Paypal and others;
The Creator has all the time to engage in the course content.
Online Service and Support to assist and answer questions throughout the course;
Simpler to understand the matter;
Text, audio and video classes;
Extra classes with exercises, quizzes and tests for you to test your knowledge on the subject.
Most are insecure when it comes to online courses. That's right! You can't trust any online course. Even more so when any human being decides to take a course anyway in order to earn money.
We have already presented Ricardo Cruz's credibility, where he is a singer, lived in Japan for 20 years and has a great history with the Japanese language. Not to mention that he has the budget and a team to invest in a structured course.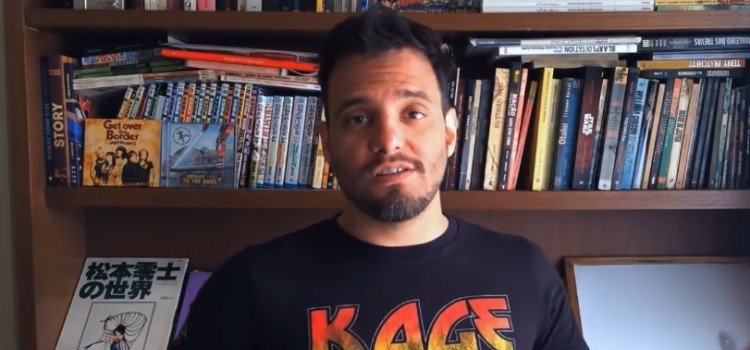 The course Premium Nihongo do Ricardo Cruz is managed by the online course company called hotmart. This platform is responsible for distributing 80% of online courses in English along with other trusted companies such as Monetize, Udemy and Eduzz.
In the event of a struggle, you are insured by the consumer guarantee of the company itself. hotmart. Just request a refund and you'll get your money back. The warranty on Hotmart products lasts for 30 days.
Maybe you didn't like something from Ricardo Cruz's Nihongo Premium course. For this reason Suki Desu shares several online Japanese courses from some partners.
If you are a Suki Desu reader, you must have noticed that our main partner is Luiz Rafael from Japanese Online Program and Japanese Classes. In addition, we have many other courses in which we even made an article.
All these courses only release vacancies periodically. But there are courses that are available all the time such as:
In addition to listing more courses, you can always follow our website full of articles that break down the Japanese language. We also recommend several channels, books, courses and partner articles on nihongo.
I assume you enjoyed the course Premium Nihongo by Ricardo Cruz! If you prefer to share this article, we will be very happy. Enjoy our website, and may it help you to learn a lot about Japanese.
Below we will answer some questions about the Nihongo Premium course:
Have you ever wondered what the value or price of Ricardo Cruz's u003cemu003eu003cstrongu003eNihongo Premiumu003c/strongu003eu003c/emu003e is? Until the last group, the course already had promotions for around 1500 reais, but its value is usually around 1997 reais. That's why it's good to stay tuned and follow u003cemu003eu003cstrongu003eNihongo Golden Weeku003c/strongu003eu003c/emu003e.u003cbru003eu003cbru003eWe believe that the value of the course can increase depending on the situation and the course content that is constantly growing. For this reason it is good to acquire the product as soon as possible and not leave it for later.
Nihongo Premium is available from Hotmart Club, a content management system from Hotmart. That is, as soon as you make the purchase of the course through the u003ca platform rel=u0022noreferrer noopeneru0022 href=u0022https://kevinbk.com/lista-de-networks-e-programs-de-affiliates/u0022 target=u0022_blanku0022u003e all products you receive/Digital Hotmartu003e by e-mail.u003cbru003eu003cbru003eUnfortunately, u003cstrongu003eu003cemu003eNihongo Premiumu003c/emu003eu003c/strongu003e at least until the date of this article, does not have its own site with a members area. In fact, Hotmart Club is quite competent, with Quiz system, Comments and great video streaming.
How long is enrollment open?
It is usually open for around 8 days, usually opens on Monday and closes on Tuesday of the other week. u003cstrongu003eu003ca rel=u0022noreferrer noopeneru0022 href=u0022https://skdesu.com/ricardopostmatriculasu0022 target=u0022_blanku0022 class=u0022rank-math-linku0022u003eRegister!u003c/au003eu00gu03c
Apparently there is no Nihongo Premium page on Reclame Aqui. This is because usually all problems are resolved by Hotmart itself or by course support. If the person didn't like the course within 30 days, they can get a refund quickly from Hotmart.
There's no way not to like Ricardo Cruz's charisma in his classes. He is the perfect teacher for Otakus, he teaches Japanese in a fun way, so he has no complaints on Reclame Aqui, even if it's for some bug or lack of customer knowledge.
Looking for Free Download or Torrent Nihongo Premium by Ricardo Cruz? Suki Desu will help you find that solution… Learn Japanese definitively with Nihongo Premium and its numerous modules.
If you fell here looking for the free download pirate of Ricardo Cruz's Nihongo Premium Japanese course, I'm sorry to disappoint you, but I don't recommend downloading this course in a pirated way, besides being a crime, it will probably be useless for you.
Nihongo Premium is constantly being updated, offers live classes, student interaction and teacher support. Downloading an outdated version of recorded videos from the members area is not going to help you get anywhere.
The course Premium Nihongo it is for those who really want to learn Japanese and are willing to invest money in it. Those who just pirate courses on the internet just won't get anywhere. I was one of those people and I guarantee it!
Reason, you are wanting to learn Japanese, the native language of Japan, a country where honesty reigns, where the Japanese don't even download pirated music. What kind of Hypocrite do you want to become? Don't download Nihongo Premium without paying! Be honest!
If I have access to the course, can I download it for personal use?
The course will likely offer a variety of downloadable content such as PDFs and others. Capturing videos hosted on Hotmart Club will not be an easy task and is not recommended either. It is shielded by a security system.
Even if you capture the course videos with a screen recorder, pirated material should not be shared. Now if it's for personal use, I can't say if it's wrong or not, it's up to your conscience.