Have you ever thought about learning Japanese with Anime? Tired of facing expensive Japanese courses with a boring and tiring methodology? Looking for content that appeals to a younger audience? Know Kenji Sensei Academy!
In the midst of so many online Japanese courses, an inexpensive option appeared to introduce Suki Desu readers. In this article we are going to talk about the course Kenji Sensei Academy with the collaboration of Mayara Rodrigues.
Many spend fortunes putting their children in face-to-face Japanese courses, paying very expensive installments of 60 USD. Even if it's in renowned schools like Kumon, I personally believe it's wasted money.
The Kenji Sensei Academy is the new alternative for those looking for a basic Japanese course without paying exorbitant fees or the single price of 2,000 reais as most online Japanese courses charge. Honestly, the cheapest option I've ever found.
Who created Kenji Sensei Academy?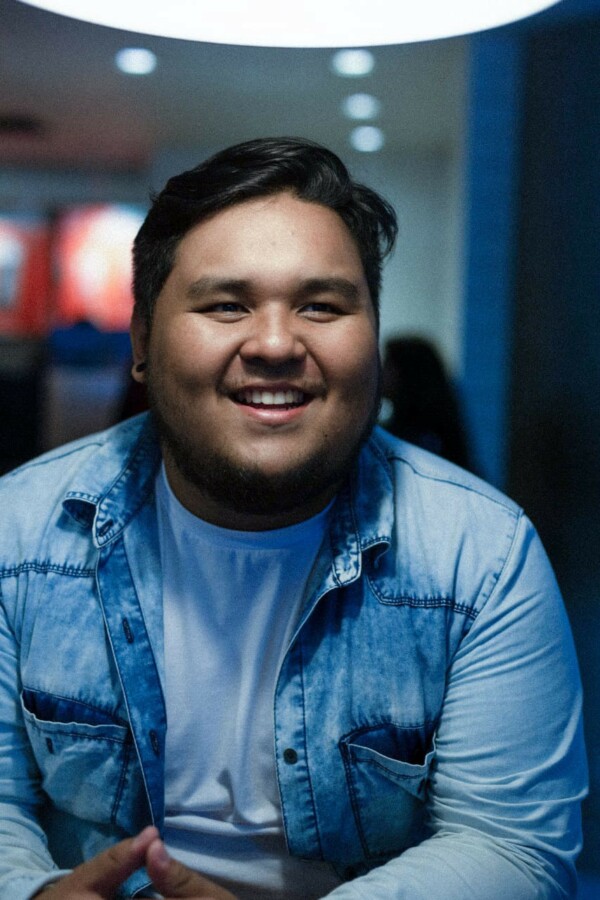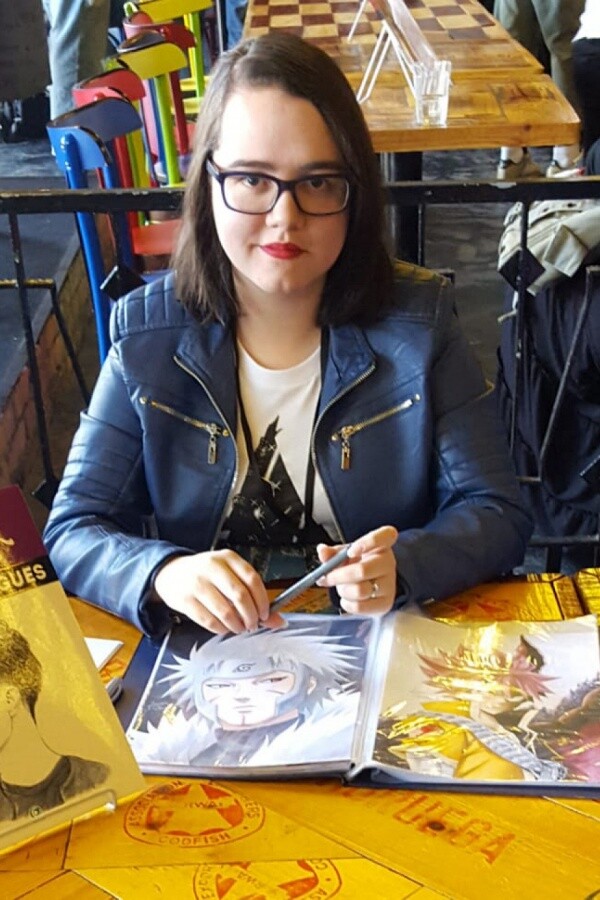 For those who don't know, Mayara Rodrigues is the organizer of the famous drawing course Fan Art Method and also of the course Coloring Fan Art. So she kind of established herself in the digital market for online courses.
She is famous for doing simple, straightforward, and inexpensive courses that have a very wide reach and help a lot of people. So much so that I met her with 200,000 subscribers and today she has passed 1 million on youtube.
She kind of partnered up with Kenji Sensei and together they launched the Kenji Sensei Academy course. This course will definitely teach you Japanese with a simple methodology and using anime and Otaku culture.
Kenji Yokoyama in addition to being a teacher, he is a YouTuber and Creator of the Kenji Sensei Academy project. He moved to Japan at the age of 2 with his family in the city of Hamamatsu and returned to Brazil after many years.
Upon arriving in Brazil, Kenji Yokoyama, saw the opportunity to work in large multinational companies, using the Japanese language, simultaneously he also started teaching Japanese to friends and close people.
This passion for the language made him become a teacher, teaching children and adolescents to achieve learning in a faster and more practical way. Today he has over 10,000 students at his Online Academy.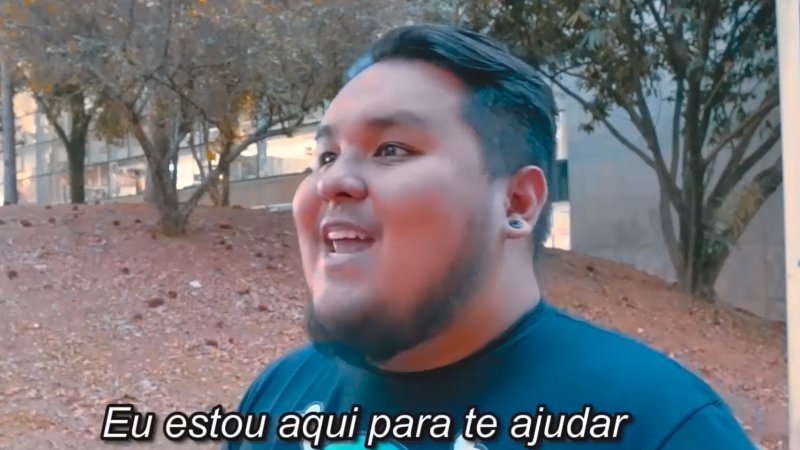 Kenji Sensei Academy content
In the first 9 modules of the course you will learn the basic phrases and rules of the Japanese language, along with Hiragana and Katakana. All in a very informal way that represents the real daily life of the Japanese. Anime scenes are presented to explain the most important phrases of Japanese daily life.
Module 5 is dedicated to Japanese numbers only. In it you will definitely learn the numerals. In addition to 2 special modules just for Hiragana and Katakana so you can complete the entire Japanese alphabet card.
From module 10 onwards, specific analyzes of certain anime begin. We start by analyzing Dragon Ball Super and death note studying some important scenes and phrases to develop your Japanese in the best possible way.
In module 11 we analyzed Hunter x Hunter and Singeki no Kyojin, two great pillars of the Japanese anime industry. Followed by the famous Boku no Hero and One Piece. In the final modules 13 and 14 we studied anime like Naruto and Boruto, Shaman King and Fullmetal Alchemist.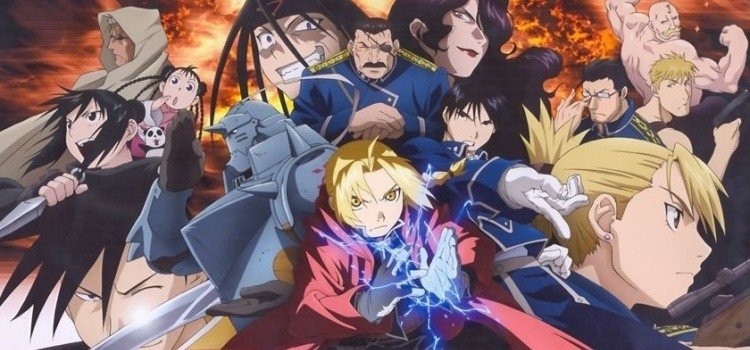 See the list of all modules in detail below:
Module 1 - Japanese Phrases (Part 1)
Module 2 - How to introduce yourself
Module 3 - Name of Relatives
Module 4 - Important Words (Part 2)
Module 5 – Numbers in Japanese
Module 6 - Hiragana
Module 7 - Hiragana
Module 8 – Katakana
Module 9 – Katakana
Module 10 – DBS & Death Note Analysis
Module 11 - Hunter x Hunter Analysis
Module 12 – Boku & One Piece Analysis
Module 13 - Naruto & Boruto Analysis
Module 14 – Shaman King & Fullmetal Analysis;
Bonus – Closed group with students;
Kenji Sensei Academy VS Other Courses
The main difference between Kenji Sensei Academy and other courses is its simple methodology that uses anime and its price that is super cheap compared to other courses, even delivering rich content.
The other methods usually use texts and phrases that for many young people and children are boring and boring, which totally kills the discipline and appreciation of the course. Kenji Sensei teaches using anime, which provides a more interesting experience.
Of course, Kenji Sensei doesn't compare to any course that costs more than 2,000 reais. The Kenji Sensei Academy course costs less than 110 USD, so don't expect a super course that will make you fluent.
The content covered in Kenji Sensei Academy probably takes you to N4 something like that. The course will also require your dedication and effort, as well as helping you acquire your own study method for much less.
Remembering that Kenji Sensei's course is a basic course for beginners. After finishing Kenji Sensei's course, if you want to delve into a more advanced course, our recommendation is the complete Luiz Rafael course Japanese Online Program.
In order not to cause confusion, it is worth mentioning that these are courses from different companies and professors. I am partner of various online Japanese courses. Do not attempt to ask questions about a company A course supported by the company B course.
How does the Kenji Sensei Academy course work?
The course is sold on Hotmart, the famous platform for online courses and digital products. Ie? You have a warranty period if you are not satisfied. In addition, you have access to a study platform and even a mobile application.
The course technique has already been tested and approved with students of all ages. There are almost 15,000 satisfied students with Kenji Sensei Academy. We believe that this product will bring knowledge to the greatest number of people in Brazil.
Classes are entirely video-based. You can clear your doubts through the comments and the secret group on Facebook and other social networks. The course can be accessed from any device with an internet browser.
You will have lifetime access to the course, you can access it whenever and wherever you want. Hope you like Kenji Sensei Academy. If you liked it, share it with your friends and leave your comments on this article. Thank you, hug!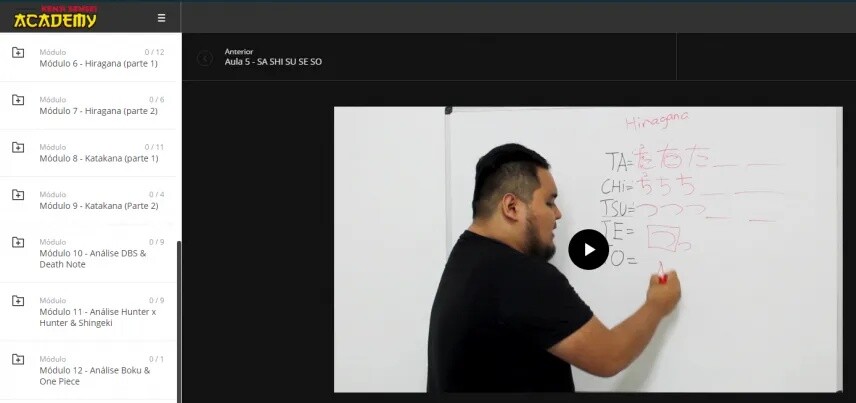 Kenji Sensei Academy worth it?
I guarantee that Kenji Sensei Academy is worth its price, but it is a basic Japanese course accessible to anyone. The course's target audience is young people who are interested in entering the Japanese world. A basic course, a cheap and affordable travel type course.
With the course you will master Hiragana, Katakana, minimum vocabulary equivalent to N5 and a little bit of N4. You will learn 50 ideograms with a bonus module. All this using anime and manga.
Even though it is a basic course, it will teach you study and memorization methodologies so that you can continue walking on your own after the course is over. In addition to a community of Japanese learners for you to gather.
We are not talking about a complete course like the Premium Nihongo or a cheap monthly course with more comprehensive content such as Nihongo Kakumei Club. It's just a cheap Japanese course accessible to all beginners.
Its content is very successful, becoming one of the best selling Japanese courses and publicized among the public. otaku and niche youtube channels. If the course was bad, it wouldn't sell as much. Go in faith! If you want to enter the world of Japanese language and anime, this is the way to go!
Questions about Kenji Sensei Academy
Below we will answer some questions about the Kenji Sensei Academy Japanese course:
How much does Kenji Sensei Academy cost?
The Kenji Sensei Academy course currently costs around u003cstrongu003eR$ 157.00u003c/strongu003e. It can be paid in up to 12 installments on the card with interest, accepts payments by bank slip and much more. The course may go up in price according to content added, so hurry up and buy it now by clicking hereu003c/strongu003eu003c/au003e.
How to Login or Access Kenji Sensei Academy? - Login
Don't know how to Login Kenji Sensei? Just access Hotmart Club and enter your email and password. You receive your login details in the email you use to purchase the course. Any problem, just u003ca href=u0022http://skdesu.com/kenji-sensei-cursou0022 class=u0022rank-math-linku0022u003eu003cstrongu003e contact supportu003c/strongu003eu003c/au003e.
Does the Kenji Sensei course have guarantees?
Yes, unconditional 7-day guarantee. If you don't like it, just ask for a refund directly through u003cstrongu003eu003ca href=u0022http://skdesu.com/kenji-sensei-cursou0022 class=u0022rank-math-linku0022u003eHotmartu003c/au003eu003c/strongu003e!
Does the course have Student Support?
You will have, in addition to the closed group on Facebook, email, support via Whatsapp!
What will I learn from Kenji Sensei?
Japanese alphabets Hiragana, Katakana, how to introduce yourself in Japanese in hundreds of possible situations, words and phrases you learn will always have examples in anime/manga, read Japanese, learn at least 50 kanji, know the correct and most efficient way to proceed your studies alone.
Kenji Sensei Academy Free Download Torrent
Do you want to download the Kenji Sensei Academy course for free? Download the video lessons and course torrent for free right now on your computer to watch without paying anything. Be a great scoundrel and pirate, a dishonest and criminal.
Seriously, you're sorry to spend 110 USD to buy a japanese course? If you don't want to pay, why not download another free one? Those who try to learn Japanese dishonestly are a great offense to Japanese culture.
It makes no sense to learn the language of an honest country where people don't even download pirated music. If you want to learn Japanese, think twice before downloading this course, causing problems for producers and partners.
I had to do this part in my article to draw attention to the cheapskates who want to download things without paying, being a big hypocritical fan of Japanese culture. I doubt you will find the Download for this course, as it is hosted on Hotmart Club.