Today we are going to talk about the new Gengotaku online Japanese course. This course is taught by my friend Júlio Pereira, a multilingual Brazilian who speaks more than 8 languages and has lived in Japan for over 20 years.
Pere-chan resides, graduated from UFRJ and has several certificates in different languages and has worked in several different areas of factories in Japan as a tourist guide and taxi driver. He married a Japanese woman and had children.
pere-chan and the gengotaku
Gengotaku means person fissured or addicted to languages. The junction of the words gengo [言語] with otaku [オタク]. Júlio César's channel is focused not only on Japanese but on learning several languages.
Júlio César Pereira da Silva, a native of Rio de Janeiro, worked as a volunteer teaching English to blacks and needy people. Later, he joined the Federal University of Rio de Janeiro [UFRJ].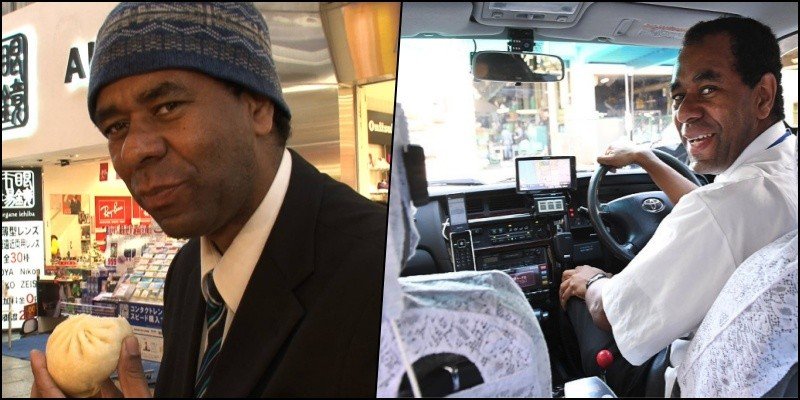 Júlio graduated in 1996 and managed to obtain a master's degree in Japanese at Osaka University. Then, he started working as a translator and interpreter in Japan. He did translations for automobile, railway and shipbuilding companies, including Kawasaki and Mitsubishi.
Eventually, Júlio taught Portuguese to Japanese when he was in Kyoto. The last time I spoke to him, he was already studying Russian and Italian and Arabic. After getting married, having children and going through different experiences, he soon created the youtube channel Gengotaku.
Gengotaku Course Content
Gengotaku Japanese Course is aimed at beginners who aim to have a base of the Japanese language. Pere-chan initially promises a total of 10 lessons and has already made 5 lessons available that work as follows:
Each Lesson or module consists of a lesson with:
Structure and dialog
Grammar
Vocabulary
Kanji (Japanese ideograms)
Exercises
Structure and dialogue (audio)
See the description that Gengotaku left on their sales page:
That is one japanese language course which aims to foster a passion for the Japanese language while guiding the learner to climb towards their goals with Japanese, whether to live in Japan, talk to Japanese friends or even read "manga" because the language is the same and only needs some tweaking after the basics are absorbed.
Since I am not of Japanese descent and I studied the language without having contact with Japanese, I can see learning from the aspect of someone who is not inserted in an environment influenced by Japanese culture and I intend to use my experience living in Japan for 20 years - as well as experience studying multiple languages – to help you achieve your goal and motivate you with the many possibilities that a new language offers.
Gengotaku Course Advantages and Guarantees
Pere-chan put his course on Hotmart just like most online courses. So you can rest assured that the course has a guarantee and even allows you to pay in 12 installments on the card with interest.
The course is completely done online from any device using Hotmart Club. Pere-chan also supports students for 6 months, but access to the course platform is infinite.
Pere-chan's method is based on structuralism and expansion of content with exercises. Pere-chan's knowledge can be verified either by his qualifications or by his media presence.
Gengotaku Videos
Below we have an Interview with Julio and my friend Roberto Pedraça:
Below is a video telling the story of Pere-chan:
Below we will leave a video about the course: