Do you know what Vocaloid is? what is it for? Do you know all the Vocaloid characters? Know a list of popular Vocaloid songs? In this article, we are going to talk about the meaning of Vocaloid and share a complete list of Vocaloid characters.
We have already written about the famous Hatsune Miku, the character responsible for popularizing Vocaloid in the world. We recommend reading the article because she is quite important in this universe of vocaloid characters.
What is Vocaloid?
What is Vocaloid? It was supposed to be a simple voice show, but thanks to marketing, the show has created a very popular phenomenon among young people and adults all over the world.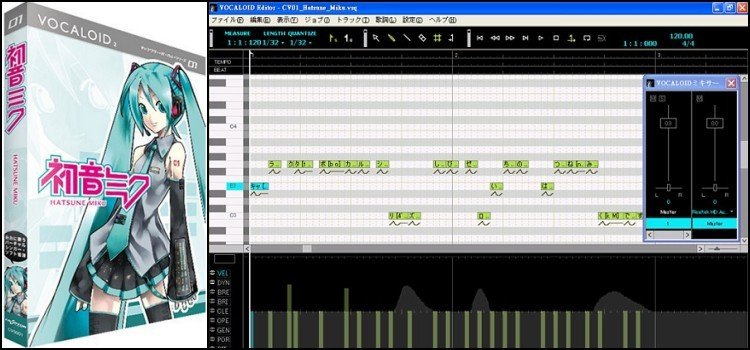 VOCALOID development began in March 2000 by Yamaha and was released in 2003. The first VOCALOIDs, Leon and Lola, were released by Zero-G Studio on March 3, 2004.
Vocaloid is currently past its fifth version with new voicebanks every year. With the program you can also import MIDIs that automatically make all the rhythm of the music as if you were in a piano. Then you can simply add the lyrics and turn any song you know into a version sung by Vocaloid.
Synthesized voice packs for word formation are constantly released, followed by music. Like everything else in Japan, the Japanese create covers with characters to represent the voices of the show. One of the most famous voice packs is Hatsune Miku.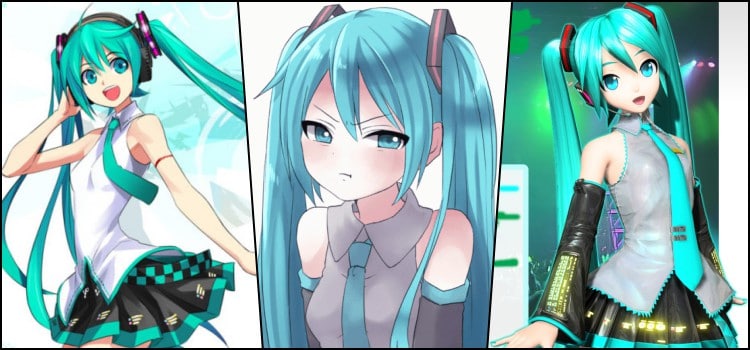 Thanks to Hatsune Miku and the Japanese video site called Nico Nico Douga the synthesized songs on this show along with fan-made animations popularized the characters that represent the cover of each voice in the show.
Complete list of Vocaloid characters
This is a complete vocaloid character list. Unfortunately it may not have any unofficial or very recent vocaloids, but I believe all vocaloid characters are on this list. You can then do your name search using [CTRL+F] and find out if the character you are looking for is in that list.
Good thing I'm also going to leave the Japanese name of the characters in parentheses, notice that sometimes the writing changes to the first surname and then the name. Hope you enjoy the vocaloid character list!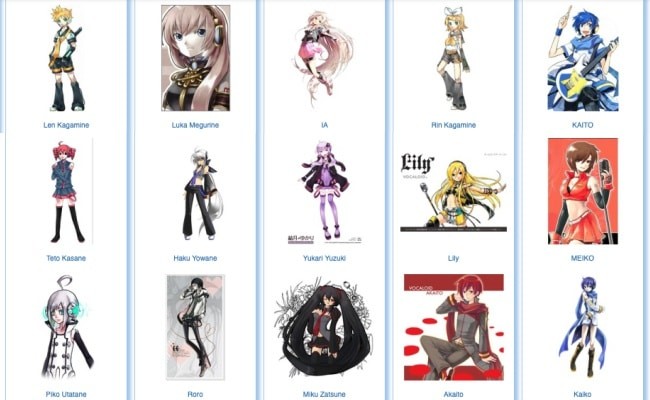 Akaito – [アカイト]
Akasaki Minato – [あかさきみなと]
Akikoroid-chan – [あきこロイドちゃん]
Aku Yamine – [闇音アク]
ALYS
Love Akane – [茜音アメ – [あかねあめ]]
anon - [杏音]
Aoki Lapis – [蒼姫ラピス]
ARSLOID – [神生アキラ]
avanna
Beni Sachine – [幸音ベニ – [さちねべに]
Boushi Ringo – [りんご帽子 – [りんごぼうし]
Calne Ca – [骸音シーエ]
girl
Coco Macne [Black] – [Mac音ココ [黒] – [まくねここ [くろ]]
Coco Macne [White] – [Mac音ココ [白] – [まくねここ [しろ]]
Colon Manaka – [真歌ころん – [まなかころん]
CUL – [カル [Karu]]
CYBER DIVA – [CYBER DIVA]
DAINA
Defosuke – [デフォ助 – [でふぉすけ]
Dell Honne – [本音デル]
DEX
fukase
Gakuko Kamui – [神威がくこ]
Gakupo Kamui – [神威がくぽ]
Galaco
Galaco NEO – [ギャラ子]
GUMI - [グミ]
Haku Yowane – [弱音ハク]
AI - [イア]
Iroha Nekomura – [猫村いろは]
Kaai(オス]
Kaiko – [カイコ]
KAITO – [怪盗しおん]
kanon – [鳥音]
Kiki Okashine – [居菓雌音奇祈]
Kiku Juon – [呪音キク]
Kiku Kobushi – [コブシキク]
Kiyoteru Hiyama - [氷山キヨテル]
Kokone – [心響]
Len Kagamine – [鏡音レン]
Lenka Kagamine – [鏡音レンカ]
Lily – [リリィ]
Luka Megurine – [巡音ルカ]
Luki Megurine – [巡音ルキ]
LUMi - [ルミ]
Luna Amane – [天音ルナ – [あまねるな]
Luna Ichine – [市音ルナ – [いちねるな]
Luo Tianyi – [洛天依]
MAIKA – [苺花 (まいか)]
Mayu - [まゆ]
MEIKO - [メイコ]
Meiko Sakine – [咲音メイコ]
MEITO – [メイト]
Merli - [メルリ]
Mew – [ニャー]
Miku Hachune – [はちゅねミク]
Miku Hagane – [鋼音ミク Hagane Miku]
Miku Hatsune – [初音ミク]
Miku Zatsune – [雑音ミク]
Mikuo Hatsune – [初音ミクオ]
Mo Qingxia – [墨清弦]
Momo Momone – [桃音モモ – [ももねもも]
Naru Akita – [奈留秋田]
Natsu Akine – [夏あきね]
Nero Akita – [亞北ネロ]
Neru Akita – [亞北ネル]
Oliver
ONE – [オネ]
Piko Utatane – [歌手音ピコ]
Cousin – [プリマ]
Rana – [ラナ]
King Kagene – [影音レイ]
Rin Kagamine – [鏡音リン [Kagamine Rin]]
Ring Sue – [リングスー]
Rinto Kagamine – [鏡音リント]
Ritsu Namine - [波音リツ]
Roro – [66(ロロ)]
Rui Kagene – [影音ルイ]
Ruko Yokune – [欲音ルコ]
Ryuto – [リュウト [Ryuuto]]
Sayu Yurika – [揺歌サユ]
SeeU – [シユ [시유]]
SF-A2 Miki – [SF-A2 開発コード miki]
Stardust - [星尘]
Sweet Ann – [甘音アン / 甘いアン]
Tako Luka – [たこルカ]
Taya Soune – [蒼音タヤ [そうねたや]]
Ted Kasane – [重音テッド]
Tei Sukone 'Scottei' – [健音テイ / すこってい [Sukottei]]
Teto Kasane – [重音テト [かさねてと]]
Toeto Megurine – [巡音トエト]
Tohoku Zunko – [東北ずん子]
Tone Rion – [兎眠りおん]
Tonio – [トニオ]
Tsukuyomi Ai - [月読アイ]
Tsukuyomi Shouta – [月読ショウタ]
Una Otomachi – [音街ウナ]
UNI – [유니]
UNSORTED
Uta Utane 'Defoko' – [唄音ウタ / デフォ子]
V FLOWER - [フラワ]
VFS-01L Hibiki Lui – [ヒビキ・ルイ]
VFS-01R Ring Suzune – [リング・スズネ / 鈴音リング [Suzune Ringu] ]
Xin Hua – [シンファ]
YANHE – [言和]
Yuezheng Ling – [乐正绫]
Yuezheng Longya – [樂正龍牙]
Yukari Yuzuki – [結月ゆかり]
Yuki Kaai – [歌愛ユキ]
Yuuki Kaai [male] – [結城]
ZeeU – [ZeeU]
Zhanyin Lorra – [ローラ战音]
What did you think of our Vocaloid character roster? Hope you enjoyed the article! If you liked it share and leave your comments. Have you tried using Vocaloid before? What do you think?