Tonkatsu (豚カツ) is one of the most popular and simple dishes in Japan. It consists of a fried and breaded pork chop (or fillet, or loin), sliced into small pieces, and usually served with shredded cabbage and miso soup. The meat is salted, peppered, lightly floured, dipped in an egg mixture and breaded with the panko before being dipped in the frying pan.
Tonkatsu was invented in the late 19th century, originally tonkatsu was considered a variation of European cuisine, which was called "katsuretsu (chop)", or simply Katsu.
The first katsuretsu were made with beef, however, the pork version, similar to the current dish, would have been first served in 1890, in a western food restaurant in Ginza, Tokyo. The term "tonkatsu" It was conceived in the 1930s.
Tonkatsu is basically breaded pork, it can be loin, steak or pork chop, more refined dishes usually use the meat with a thickness between 1 and 2 centimeters, seasoned lightly with salt and pepper and breaded in a flour of thick breadcrumbs, called panko (パン粉), and served with white rice, misoshiru (味噌汁), shredded cabbage and a special katsu sauce.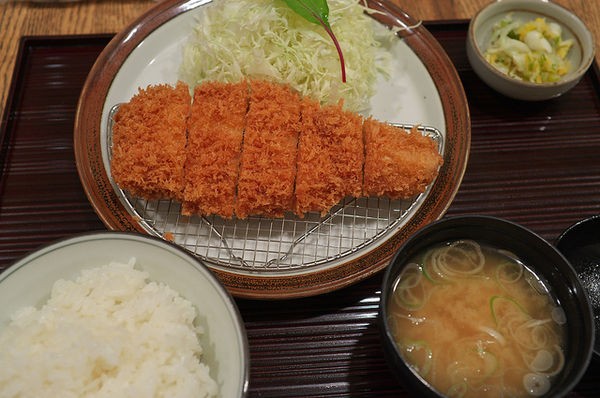 Tonkatsu sauce
Tonkatsu sauce is a very popular condiment in Japan. It is found on most tables in restaurants and cafeterias, it is so used that the Japanese simply call it sauce (sosu, ソース).
It is made from pureed fruits and vegetables such as apples and tomatoes, sugar, salt, spices, starch and caramel. The ingredients are similar to Worcestershire sauce, but the tonkatsu is much thicker and has a sweeter taste.
The sauce was made to be used in tonkatsu but is used in a wide variety of foods, especially Western ones, such as steak, hamburgers and ebi furai.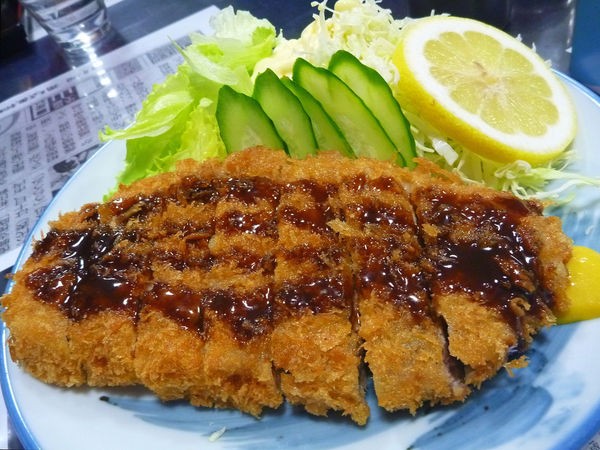 How to do Tonkatsu
Our friend Santana Fonseca made a video showing step by step how to make a tonkatsu using loin.
Today we are going to show you the tonkatsu recipe, a simple and easy recipe to make.
Tonkatsu Recipe
Ingredients:
1 sirloin steak or steak, 1 or 2 centimeters thick
Salt and pepper to season
One beaten egg for breading
Wheat flour or cornstarch (optional)
Panko breadcrumbs
Finely sliced cabbage
Tonkatsu sauce
Frying oil
Preparation mode:
Season the steaks with salt and pepper to taste;
Dip in the beaten egg and then in the wheat flour or cornstarch (This step is optional, but is recommended for a more dry and crispy frying.)
Pass the egg again and then the panko breadcrumbs, press the steak well in the flour to stick well and get a generous layer that will give all that desired crunchiness;
Put it to fry at not too high temperature until it turns golden brown;
Cut into slices and place on a plate;
Place the cabbage next to the tonkatsu and serve with the sauce;
In Japan it is quite easy to find ready-made sauces in markets for use in tonkatsu and other dishes, but if you want, you can make a sauce similar to your own.
Ingredients:
4 tablespoons of ketchup
1 tablespoon Worcestershire-style Worcestershire sauce
1 tablespoon of sake
1 teaspoon(s) grated ginger
1 teaspoon of crushed garlic
1 tablespoon of sugar
Preparation mode:
Put everything in a pan and bring to the fire until it thickens and it's ready.
And remember that you can prepare the dish to your liking, the way you want, always make dishes that please you and your palate.