Do you know the most famous Japanese writers in Japan? Have you ever had the chance to read Japanese literature? In this article, we are going to talk about the best writers in Japanese literature and recommend the best Japanese books for you to read.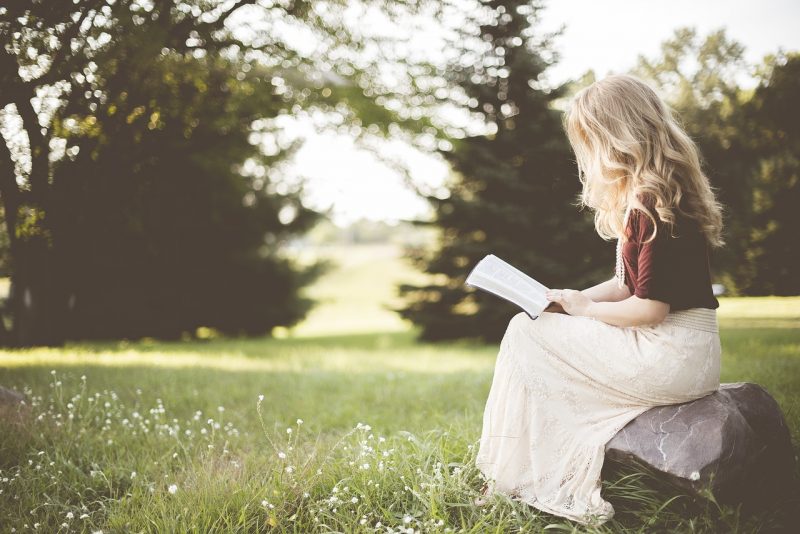 Haruki Murakami - The surreal writer
Haruki Murakami is one of the most popular Japanese writers in the West. His way of writing is surreal and leaves reality completely for a fantasy world inspired by the style of Franz Kafka.
Its themes involve loneliness, alienation, romance and generally break any unimaginable logic. His works have won several awards and his most famous books are 1q84, Norwegian Wood and Hunting Sheep.
We have already written a full article on our website about Haruki Murakami. If you want to see details about the books of this famous writer, we will leave 4 books for you to access on Amazon where you can see reviews and purchase the book.
Yasunari Kawabata - THE NOBEL CONQUERER
Yasunari Kawabata was the first Japanese to win the Nobel Prize for Literature in 1968. A writer so humble and kind that he would have preferred the prize to have gone to Yukio Mishima.
He worked on themes involving poetry and prose with great sensitivity, sometimes conveying a melancholy, forbidden desires and other themes that were the result of his life story full of tragedies and loneliness.
Yasunari Kawabata's style involved surrealist and impressionist techniques combined with Japanese aesthetics and culture full of psychological and eroticist narratives.
He was born in 1899 and died in 1972, but his books are souvenirs and help many people and even writers these days. Some of his works are Kyoto, the land of snow, the sound of the mountain, a thousand cranes and the house of sleeping beauties.
Yukio Mishima - THE MODERN SAMURAI
Yukio Mishima was a novelist who was born in 1925 and died in 1970 and during his career he wrote several successful books such as Kinkakuji, Forbidden Colors and more than 40 novels, poems, essays and even made plays.
One of his first books was written when he was just 24 years old and is called Confessions of a Mask, where he was already dealing with homosexuality, subjects that were taboo in society. His themes were inspired by traditional Japanese culture.
Yukio Mishima took a samurai-inspired attitude and attempted a coup d'état by persuading the soldiers to rebel against the Emperor. As it didn't work out, he committed seppuku, a suicide piercing the belly like the samurai.
Yukio Mishima and Yasunari Kawabata were friends, so much so that there is a book that tells the story and the contact that the two had during their careers. A book full of letters, artistic reflections and everyday affairs between friends.
The artigo is still half finished, but we recommend opening it to read the following later:
Junichiro Tanizaki - The Storyteller
Junichiro Tanizaki was one of the authors of modern Japanese literature and a famous novelist who wrote themes involving eroticism, fetishism and taboo. He lived between 1886 and 1965 and began writing from a young age in school.
His works are inspired by the events of his life, involving the repressed past that the Japanese faced and their romantic relationships throughout their lives. He has also written on feudal and traditional Japanese themes.
He translated Western authors such as Stendhal and Oscar Wilde into Japanese. Despite being remembered for his novels and short stories, Jun Tanizaki also wrote poetry, drama, and essays. He was known as a masterful storyteller.
Natsume Soseki - The face of a thousand yen
A famous Japanese philosopher and writer of the era Meiji who lived from 1867 to 1916 and even had his face on thousand yen bills from 1984 to 2004. He was born into a Samurai family and taught English even before graduating from Toudai.
Inspired by English literature, Seseki began writing fiction at the age of 37 with the book "I am a cat". Works such as the voyage became symbols of the difficulties experienced by Japan during westernization and modernization.
He is the author of 14 novels, the popular ones being botchan, sanshiro, sorekara, mon, kokoro and michikusa. You can follow some of his works below:
Kazuo Ishiguro - Japanese-British writer
Kazuo Ishiguro was born in 1954 in the city of Nagasaki and won the Nobel Prize for Literature in 2017. He spent his childhood in England and grew up under the influence of both cultures.
His dream was to become a musician, he tried several times but failed every time. Soon he decided to devote himself to writing studying at the universities of Kent and East Anglia. His works have been translated to more than 28 countries.
Before writing his novels with drama and fiction, Ishiguro published short stories and articles in various magazines in the 1980s. His success and Nobel is a result of the great emotional force present in his novels.
Kenzaburo Oe - Don't Kill the Baby
Kenzaburo Oe received several awards, including a Nobel Prize in Literature for his poetic force capable of creating an imagined world where life and myth are condensed forming the disconcerting design of man's difficulties today.
He was born in 1935 and his most popular book is called "A Personal Question". His works are inspired by French and American literature and deal with political, social and philosophical themes, including the attack on Hiroshima.
He has been involved in several political struggles against the injustices caused by the battles and the American and Japanese army throughout history. He is totally against nuclear power plants and made appeals after the Fukushima incident.
Matsuo Bashou - The poet of the Edo era
Matsu Bashou was the most famous poet during the Edo period. He was born in 1644 and lived until 1694 and was known for writing haikai no renga. It was he who codified and established the canons of traditional Japanese haikai.
His poetry is recognized around the world and appears in monuments and traditional sites across Japan. He was a teacher and his poetry was known throughout Japan.
He renounced urban life to roam the country looking for inspiration for his works. His last words before he died were "Sick on a trip, I dream in dry fields Going on a journey".
Hiromi Kawakami - Japanese writer
Hiromi Kawakami is a Japanese writer who was born in 1958 and writes non-fiction, poetry, short stories, novels and literary criticism. She was born in Tokyo and graduated from the Ochanomizu women's college in 1980.
Kawakami's work explores emotional ambiguity, depicting the intimate details of everyday social interactions. Many of her stories incorporate elements of fantasy and magical realism.
Unfortunately, only two of his works were translated into Brazilian Portuguese. Nakano trinkets and The teacher's valise, winner of the Tanizaki award.
Shusaku Endō - The Japanese Catholic
Shusaku Endo is in the third group of the best Japanese writers after the second world war. He is one of the few Japanese Catholics and has written a few stories that address religious themes and the plight of Christians in the country.
He studied French literature at the University of Lyon. His works reflect his childhood life and experiences, the stigma of being an outsider, the experience of being a foreigner and the struggles with illness in the hospital.
His characters often struggle with moral dilemmas that often result as a result of their choices. His most popular works are "Silence", "The Samurai and the "Scandal".
Murasaki Shikibu, Ryunosuki Akutagawa, Kobe Abe and Banana Yoshimoto
There are many other famous poets, advanced writers and novelists in Japan. Unfortunately, many of them did not have works adapted to Portuguese. So we will try to talk a little about each one briefly and present their works.
Murasaki Shikibu – A Japanese novelist, poet, and lady-in-waiting to the imperial court during the Heian Period. She was born in 978 and died in 1031 and her literary genre was the waka. Genji's Romance is available in English.
Ryūnosuke Akutagawa – He was a Japanese writer during the Taishou period, he is considered the "Father of the Japanese Tale" and explores the dark side of human nature with rich and detailed stories.
Kobo Abe – One of the leaders of Japanese avant-garde, he is even compared to the famous Kafka. His work, like that of Haruki Murakami, addresses themes such as surrealism, existentialism and even Marxism.
Banana Yoshimoto – Daughter of philosopher and poet Takaaki Yoshimoto. She uses Western cultural references in her novels to talk about the problems of Japanese youth.
List of famous Japanese writers
Now that you have finished reading our article, I want to finish by sharing a list of famous Japanese writers with the birth and death dates of some of them. Hope you enjoyed the article. We appreciate the comments and shares.
Akazome Emon (956 – 1041)
Akiko Yosano (1878–1942)
Akiyuki Nosaka (1930–2015)
Ango Sakaguchi (1906–1955)
Asai Ryōi (1612–1691)
Aya Kitō (1962–1988)
Ayako Miura (1922–1999)
Ayako Sono (b. 1931)
Chikamatsu Monzaemon (1653–1725)
Chiyo Uno (1897–1996)
Denji Kuroshima (1898–1943)
Doppo Kunikida (1871–1908)
Edo Meisho Zue (1834)
Edogawa Ranpo (1894–1965)
Eiji Yoshikawa (1892–1962)
Fukuda Chiyo-ni (1703–1775)
Fumiko Enchi (1905–1986)
Fumiko Hayashi (1903–1951)
Futabatei Shimei (1864–1909)
Haruki Murakami
Haruo Umezaki (1915–1965)
Hideo Oguma (1901–1940)
Hiratsuka Raicho (1886–1971)
Hisashi Inoue (1933–2010)
Hisashi Inoue (1934–2010)
Hokuetsu Seppu (1837)
Hyakken Uchida (1889–1971)
Homei Iwano (1873–1920)
Ichiyō Higuchi (1872–1896)
Ihara Saikaku (1642–1693)
Itō Einosuke (1903–1959)
Itō Sachio (1864–1913)
Izumi Shikibu (976 – 1027):
Jippensha Ikku (1765–1831)
Jun Ishikawa (1899–1987)
Jun'ichirō Tanizaki (1886–1965)
Juza Unno (1897–1949)
Kafu Nagai (1879–1959)
Kakinomoto no Hitomaro (662–710)
Kan Kikuchi (1888–1948)
Kansuke Naka (1885–1965)
Kenji Miyazawa (1896–1933)
Kenji Nakagami (1946–1992)
Kenzaburo Oe Natsume Soseki (1867–1916)
Kenzaburō Ōe (b. 1935)
Ki no Tsurayuki (872–945)
Kitao Masanobu (1761–1816)
Kobayashi Issa (1763–1828)
Kobo Abe (1924–1993)
Koda Rohan (1867–1947)
Kyokutei Bakin (1767–1848)
Kyōka Izumi (1873–1939)
Kobo Abe (1924–1993)
Koda Rohan (1867–1947)
Lafcadio Hearn (1850–1904)
Lafcadio Hearn (1850–1904)
Machiko Hasegawa (1920–1992)
Masaoka Shiki (1867–1902)
Masuji Ibuse (1898–1993)
Matsuo Bashō (1644–1694)
Meiji (1852–1912)
Michitsuna no Haha (935 – 995): Kagerō Nikki
Mitsuharu Kaneko (1895–1975)
Miyamoto Musashi (1584–1645): The Book of Five Rings
Mori Ōgai (1862–1922)
Motojiro Kajii (1901–1932)
Motoori Norinaga (1730–1801)
Murasaki Shikibu (973 – 1025): The Tale of Genji
Murasaki Shikibu 978 CE–1016 Saigyō (1118–1190)
Nakane Kōtei (1839–1913)
Naoya Shiga (1883–1971)
Natsume Soseki (1867–1916)
Ogura Hyakunin Isshu (1235)
Ono no Komachi (825 – 900)
Osamu Dazai (1909–1948)
Ozaki Kōyō (1868–1903)
Ryōtarō Shiba (1923–1996)
Ryūnosuke Akutagawa (1892–1927)
Sakae Tsuboi (1899–1967)
Sakunosuke Oda (1913–1947)
Saint Kyōden (1761–1816)
Sawako Ariyoshi (1931–1984)
Sei Shōnagon (966 – 1017): The Pillow Book
Shigeji Tsuboi (1897–1975)
Shigeko Yuki (1900–1969)
Shōhei Ōoka (1909–1988)
Shusaku Endō (1923–1996)
Sugawara no Michizane (845–903)
Sugawara no Takasue no musume (1008 – 1059): Sarashina Nikki
Sugita Genpaku (1733–1817)
Takeo Arishima (1878–1923)
Takiji Kobayashi (1903–1933)
Takuboku Ishikawa (1886–1912)
Tamiki Hara (1905–1951)
Tatsuzo Ishikawa (1905–1985)
Tatsuzō Ishikawa (1905–1985)
The Tale of the Heike (1212–1309)
Toyoko Yamasaki (1924–2013)
Toson Shimazaki (1872–1943)
Ueda Akinari (1734–1809)
Yaeko Nogami (1885–1985)
Yamamoto Tsunetomo (1659–1719)
Yasunari Kawabata (1899–1972)
Yoko Ono Kamo no Chomei (1155–1216)
Yokoi Yayū (1702–1783)
Yonejiro Noguchi (1875–1947)
Yosa Buson (1716–1784)
Yoshida Kenkō (1283–1352): Tsurezuregusa
Yoshio Toyoshima (1890–1955)
Yuki Saito
Yukio Mishima (1925–1970)
Yuriko Miyamoto (1899–1951)
Yūzō Yamamoto (1887–1974)