Today I'm going to talk about one of my favorite stores located in Osaka where you can find thousands of used and new items from anime, tokusatsu, meka, dramas, toys and American products for one low price. The famous Admski!
After many disappointments in akihabara from greater Tokyo and Nipponbashi from greater Osaka, I completely gave up looking for anime products, as their prices were absurd and not at all advantageous.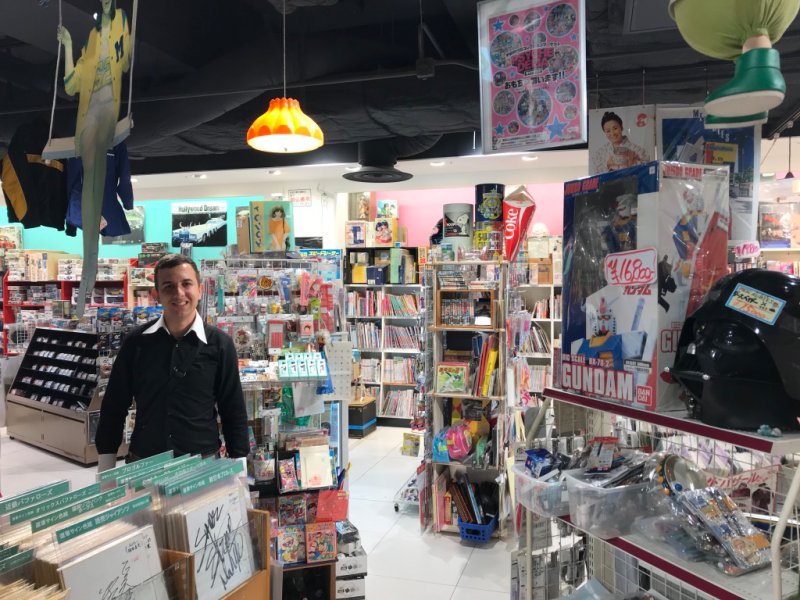 When I was visiting a friend in Osaka, he took me to one of the best collectibles stores I found in Japan. The store is not only focused on anime products, but there you can find things you can't even imagine.
The store ADMSKI is located in Namba, Osaka, specifically in Namba City no 南館B1F (South Building). It is open from 10:00 am to 9:00 pm and has a huge collection of used collectibles and some rare and antique items still sealed in the box.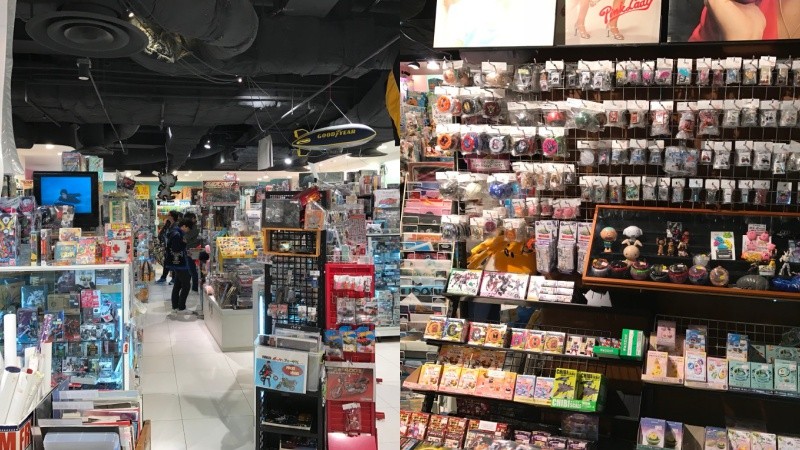 There are anime products, products that convey nostalgia, toys, antiques and many others that form a mountain of merchandise inside and outside the store. In my opinion, it was the biggest store of its kind I found in Japan.
In this store you can find everything, even old records and magazines, bicycles, full-size figurines, old game cartridges, lamps, cassette tapes and a multitude of unimaginable products.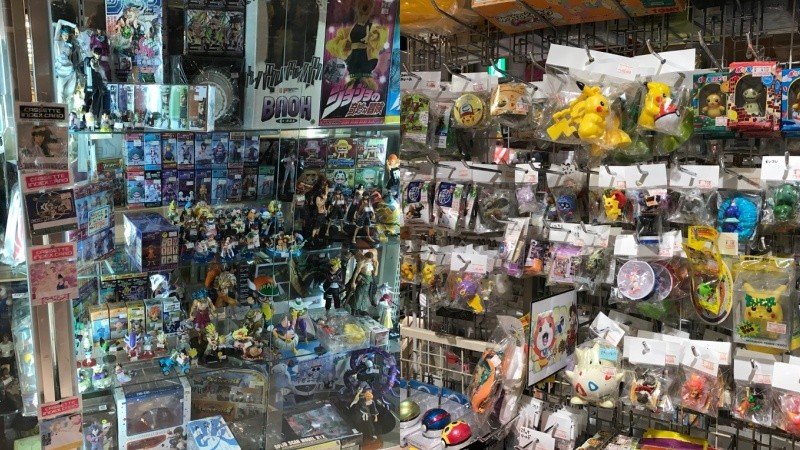 CHOOSING PACKAGES for a low price
In this store you can literally find a package of products that are practically free. They often take used products that aren't selling and bundle up several products and put them up for sale for as low as 300 yen.
I couldn't believe it when I got 300 yen in a bag with more than 30 buttons, keychains and assorted characters from Psycho Pass, Yowamushi Pedal and other anime. A single such keyring can cost more than 300 yen individually.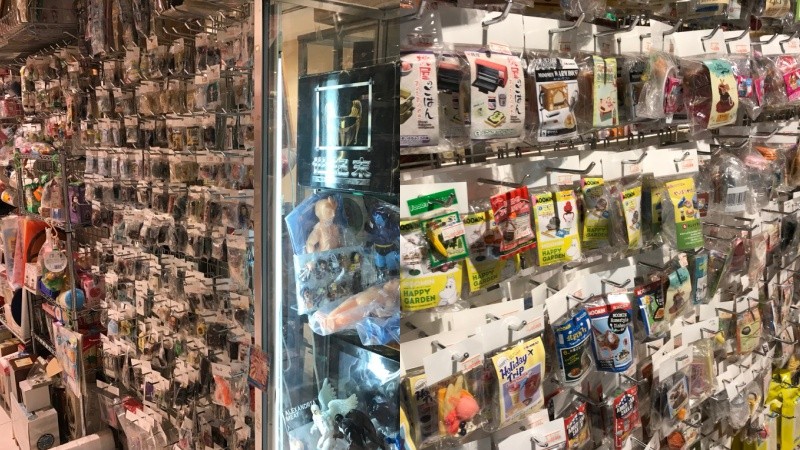 I also bought Action Figures for only 100 and 200 yen, and the average size of Suzumiya Haruhi for just 500 yen. Which in normal stores could cost around 1000 to 3000 yen.
The ADMSKI store has a lot of products at regular prices, but if you look hard, you'll find a lot of things at bargain prices or practically for free. Especially if you're looking for old stuff, marvel, dc, meka, cars or tokusatsu.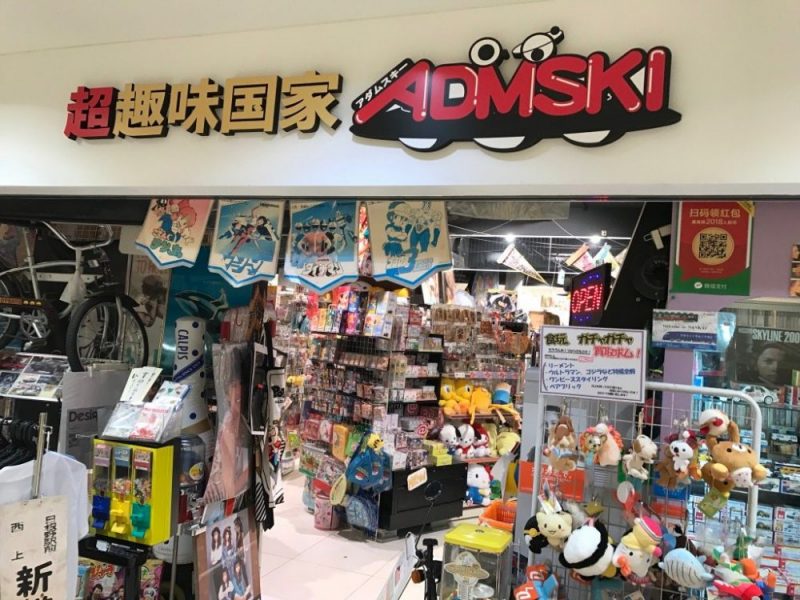 If you are looking for used mangas, games and other electronic products at a low price, I also recommend the store BookOff and HardOff scattered across Japan. Enough search on google maps and find one of these stores.
If you are in the Namba district, visiting the ADMSKI store is a must. You will get lost and spend hours scouring and looking for interesting things to buy.
Finally, I'll leave a video below showing some of the products in the store. Note that the video is focused on ametoi [アメトイ] American toys like super heroes and others. Only a few excerpts are from the ADMSKI store.