Japan is famous for its second-hand stores with high-quality products at good prices. To facilitate buying and selling, there is a platform called Mercari perfect for those looking for a bargain.
Mercari is a Japanese marketplace that allows users to buy and sell items right from their smartphone. The app is similar to other popular marketplaces like eBay and Amazon, but with some key differences.
We also recommend reading:
About Mercari
Mercari is a Japanese e-commerce company based in Tokyo founded in 2013. As of March 2018, the app has been downloaded over 10 million times.
The company also has offices in the United States and is expanding internationally. It is so successful outside of Japan that we have over a million monthly searches from the US alone.
The company's mission is to facilitate sales for everyone and enable people to earn extra income. Mercari has become popular with Japanese women, who use the app to sell clothes, accessories and other items they no longer need.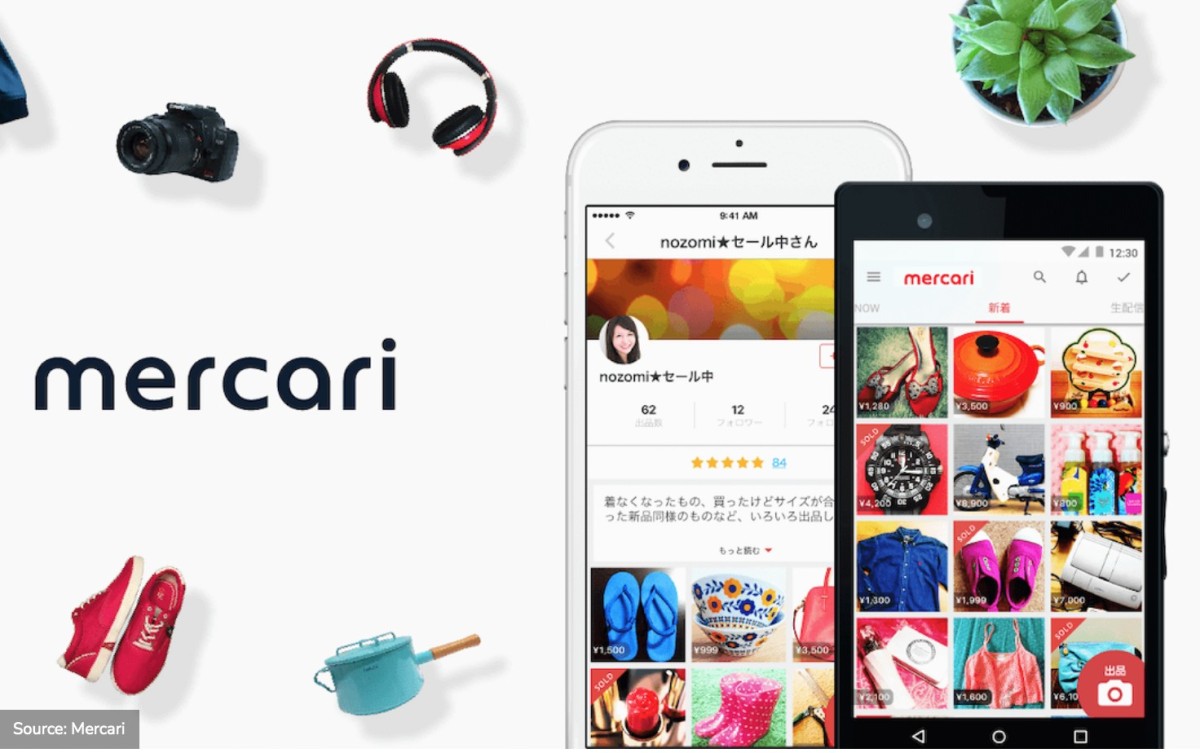 Advantages of Mercari
Mercari allows users to buy and sell items through its website and mobile application. It offers a wide range of items including clothing, books, electronics and furniture.
Used products can be classified into up to 6 types of quality, from best to worst. You can see all the details of the product, location, state, size, delivery and others.
It is very popular with users looking to get good deals on their used items, as well as those looking to sell something used.
Mercari receives a commission of 2.9% plus US$ 0.30 on each sale, and depending on the situation, offers free shipping options. The company does not charge anything to publish used products other than the fee.
Mercari has been growing in popularity in recent years, in part due to its ease of use and wide range of items. Its popularity is also rising in UK and Australia.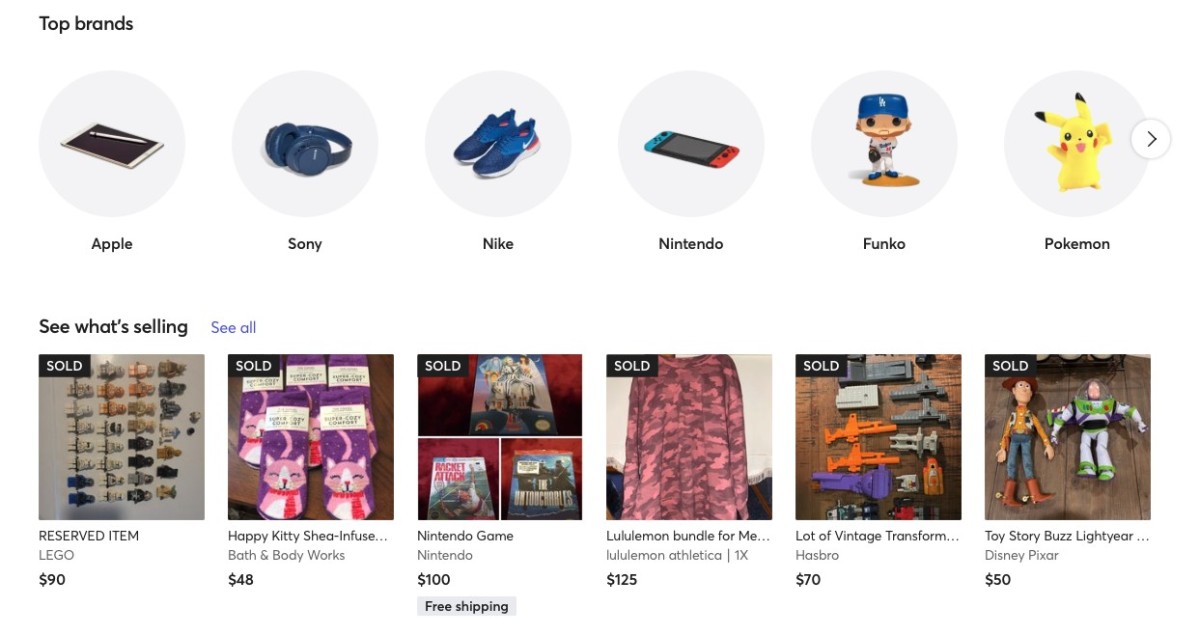 Mercari vs Ebay
Mercari's advantage is its ease of use. Ebay tends to be more complicated to use and also focuses heavily on auctions. Mercari is focused on buying and selling used products.
The biggest disadvantage between Mercari and Ebay is the high competition between sellers. The fee that Ebay charges is also high, reaching 15%, which makes the prices of products on Ebay higher than on Mercari.
Ebay being an internationally famous platform, it may be easier to sell items, or find a specific item. But it's always good to check different marketplaces so you don't have any regrets.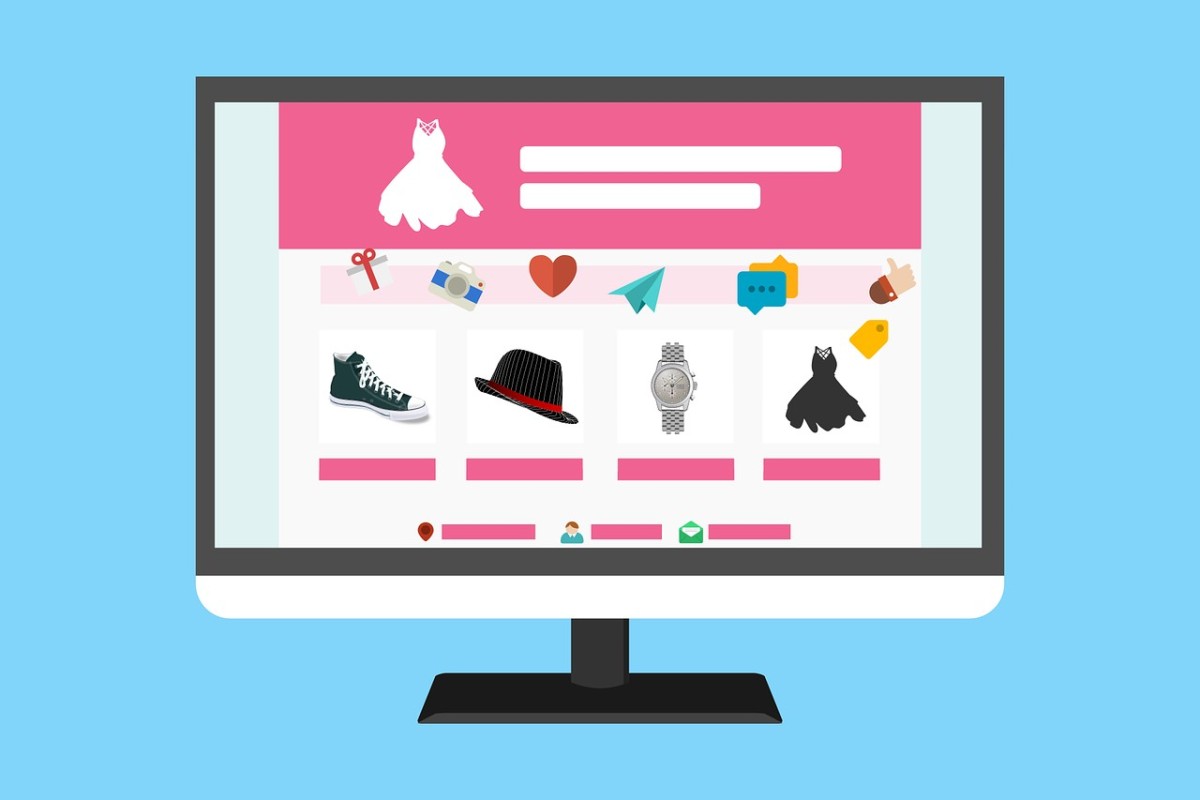 Is Mercari Safe? Lawful?
Mercari's main objective is to provide its users with a secure environment to trade securely. Payment is also held on the platform, so every transaction is reliable.
If a item received is not as described, the buyer may request a refund within 3 days of receiving the item.
The platform tries to protect users from fraud, but like any online marketplace, it's possible to get scammed if you're not careful.
The main way to protect yourself is to avoid making off-platform payments. So, avoid making any payment directly to the seller, even shipping.
A very common practice is to sell a product well below the market price, but charging a hefty freight directly to the customer. Never make any payments outside the platform.
You don't even want to pass your email. Beware that some may use fake emails to deceive buyers. It's not just because the platform is Japanese that its users are honest. Japan is famous for its crimes of embezzlement.
Read too: The Honesty of the Japanese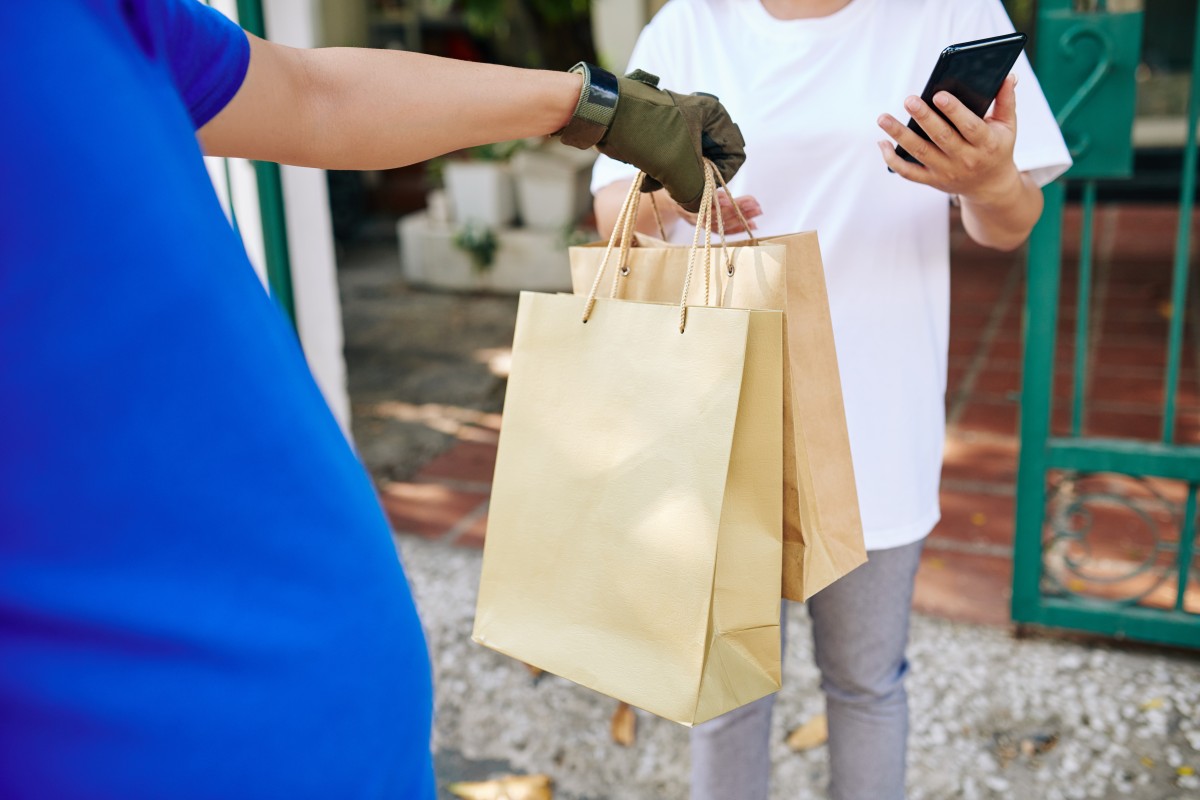 Can I buy from Mercari Japan while living in another country?
Mercari works a lot with locality, so the products that will be presented to you are usually close, from the same City, State or Country.
If you live in another country but want to use Mercari to buy something from Japan, you will need a reorder. There are services focused on this like whiterabbitexpress.
When contracting a redirection service, the purchase will be made by a third party in Japan, which will be responsible for sending the product to you through a postal service.
Despite all the work, it can pay off a lot to use Mercari, for the possibility of buying products that we would not find in any other Japanese store.
Read too: Precautions an Otaku needs to have when buying online
Mercari Vocabulary in Japanese
If you are in Japan and want to buy and sell on Mercari, you can change the language of the site, but if you want to use Japanese, to improve the language, we will leave a list of words that will help you navigate and understand the site .
キーワードを追加する (Kīwādo o tsuika suru): Choose keyword;
カテゴリーを選択する (Kategorī o sitaku suru): Choose category;
ブランド名から探す (Burando-mei kara sagasu): Search by brand name;
サイズを指定する (Saizu o shitei suru): Choose the size (example: clothes);
価格 (Kakaku): Price of the product;
商品の状態 (Shōhin no jōtai): Product conditions.
配送料の負担 (Haisō-ryō no futan): Shipping costs;

(着払い) "Payment on delivery";
(送料込み). "Shipping included";

販売状況 (Hanbai jōkyō): Status of the sale;
出品者 (Shuppinsha): Seller (Name, ID, Surname).
カテゴリー (Kategori): Product category;
ブランド (Burando): Product brand.
商品のサイズ (Shōhin no Saizu): product size.
商品の状態 (Shōhin no jōtai): Product status.
配送の方法 (Haisō no hōhō): Shipping method.
配送元地域 (Haisō moto chiiki): Shipping area (source location).
発送日の目安 (Hassō-bi no meyasu): Expected shipping date.