In today's article we are going to get to know the Okinawa archipelago (沖縄県) and its cultures very different from the rest of Japan. This archipelago is located and extends from southern Japan to Taiwan with a total of 169 islands.
history of okinawa
Until the 19th century, Okinawa was known as the Ryukyu Islands, an independent kingdom of Japan. Thus, it developed not only a language, but a culture of its own. 
After the end of the Second World War, Okinawa continued to be administered by the United States for another 27 years, in 1972 it was returned to the Japanese administration.
The archipelago is subdivided into three smaller groups of islands: Miyako, Yaeyama and Okinawa-shi where the capital Naha is located. Each of them has distinct architecture and variations in the language itself.
Naha is the capital city of Okinawa-shi, estimated at approximately 320,000 inhabitants, is the largest prefecture of Okinawa-ken. There are two Yakuza groups there, the largest being the "Okinawa Kyokuryu-kai".
Okinawan culture
Tanabata, also known as the neutral day, for Okinawans is the right day for cleaning tombs and butsudans (family altars) to avoid contagion of negative energy. According to tradition, the family cleans the graves, as a sign to their ancestors that the Obon is approaching.
The Obon It's a kind of funeral where families gather to pay homage to their ancestors. It is believed that on this day the spirits return to Earth to visit their loved ones.
The Eisa (エイサー) is a dance originating from Buddhist chants and prayers accompanied by melodies. They are played through Taiko (drums) in honor of ancestral spirits.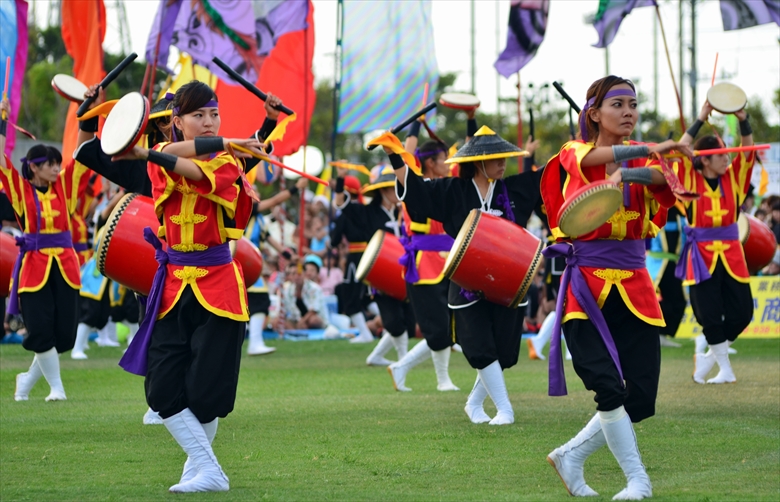 sanshin (三振) musical instrument consisting of three strings with a snakeskin-covered acoustic box. The instrument is believed to be over 4000 years old and its creation is told through the Legend of the Akainku.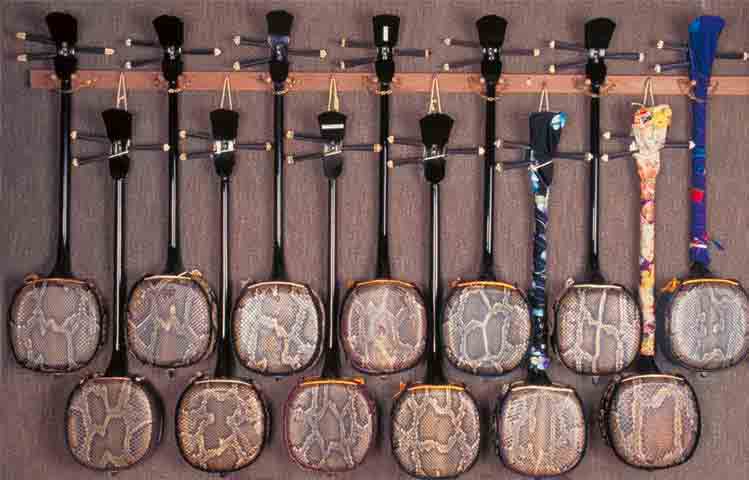 Okinawa Highlights
Shuri Castle is considered a UNESCO World Heritage Site.
okinawa-shi, has the second largest aquarium in the world and has some shops and restaurants so you can optimize your time without having to go out to buy food or something you need, on the Okinawa Churaumi Aquarium website it is possible to have access to different types of guides, maps and information.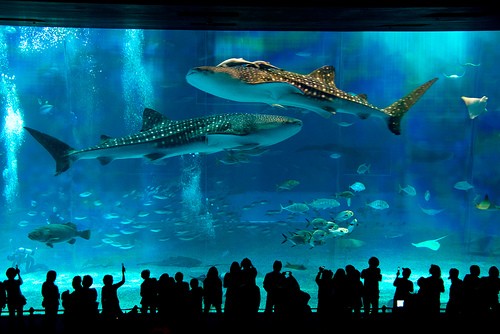 Another tourist spot is Okinawa World, where you can find plants, handicrafts, animals, food, and various typical presentations.
okinawa-ken It has about 1800 hotels, and they are very popular due to their white sand beaches and the color of the water that varies from crystalline blue to turquoise and also to see the fireworks in celebration of the new year, as it is not a place that presents much pollution.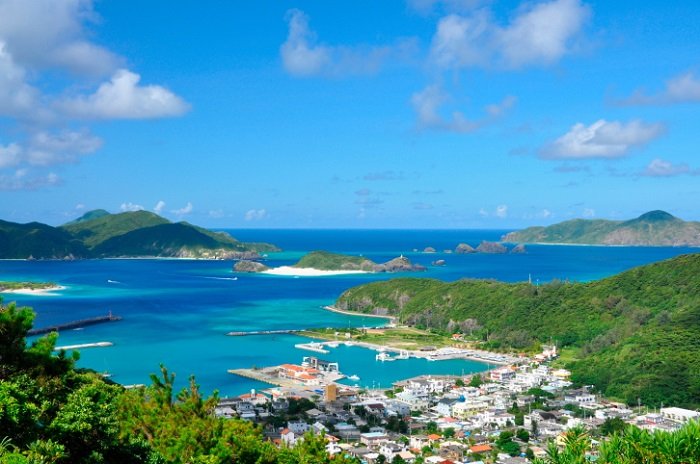 The village of Zanami, for the reception of travelers, close to Naha.
Shisa are images of Chinese origin, used as amulets scattered throughout the city, it is believed that placing a Shisa on top of roofs, protects houses from natural accidents.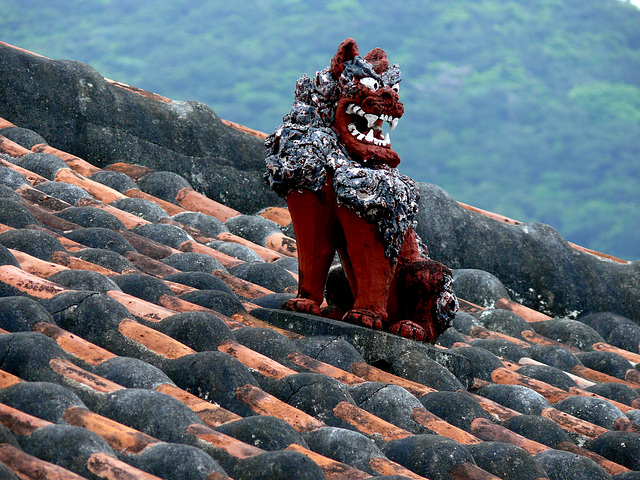 Okinawa is located in an area with a temperate climate, so a lot of sugar cane, pineapple, banana, guava, jabuticaba and fruits such as dragon fruit and mangostin are grown. So for those who are, or will travel to Japan and would like to miss some foods they eat here in Brazil, Okinawa is a great choice..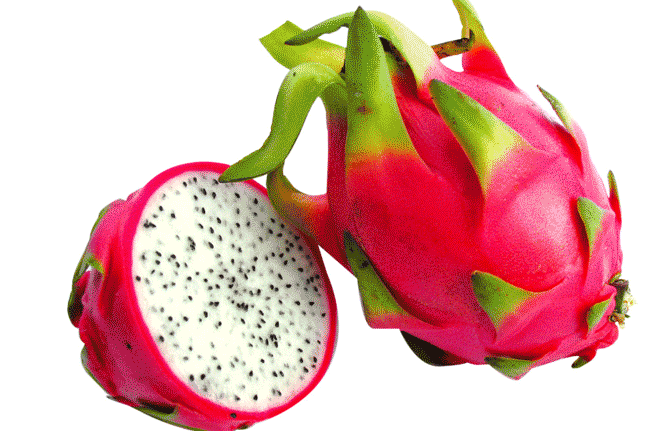 There is much more to explore in this paradise. A land of singers like Gackt and Amuro Namie, also from the group Da Pump and the band Begin. Today I will end here, thank you very much, Gabriel.