the animated film Koe no Katachi, was released in Japan in 2016. But only in May 2017 it was released for DVD and Blu-ray. This animation was produced by Kyoto Animation and is an adaptation of the seven volumes of the manga by Yoshitoki Ooima.Far from being just a simple cliché novel or a romantic drama, Koe no Katachi goes far beyond that. Topics like suicide, depression, social anxiety, disabilities, bullying, are clearly portrayed. So much so that the film leads us to do a personal self-reflection.
The story is basically divided into two parts. The first part shows the difficulties faced by Nishimiya Shouko, a child deaf, who has just moved to a new elementary school. It shows her willingness to make friends, adapt and be accepted by others. But we have the contrast with Shouya Ishida. a very boy popular and influential in his class, who does not miss any opportunity to to mock of the girl.
The second part shows them years after middle school. Ishida regrets everything he put the girl through. He suffers a lot for the things he has done in the past, shaking both your social and personal life. And after meeting Nishimiya again, he tries to reconcile with her and make up for all the suffering caused.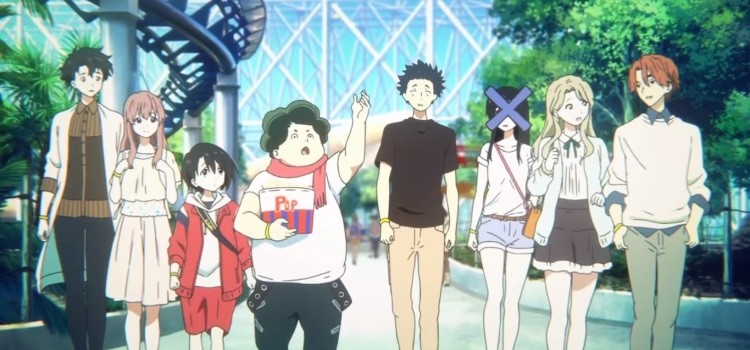 Koe no Katachi high points
The plot of the work makes us know in a strong way the consequences of both those who bully and those who practice it. It shows how we humans treat and face the differences.It also portrays well the phase of growth and development, of what it is to be a teenager and immature. It is evident the challenges of dealing with other different people, who are still learning who they really are.
The work treats everything with respect, without embellishing wrong or shocking attitudes, representing quite accurately the emotions and consequences. And it's not just about the world of deaf people, but also about unspoken or expressed thoughts and feelings that we can all have.
The animation doesn't disappoint either. The color palette is accurate, smooth, which even help the characters' feelings unfold. It makes the characters more realistic. On the sound side we have great successes. Using modest trails and using silence at the right times.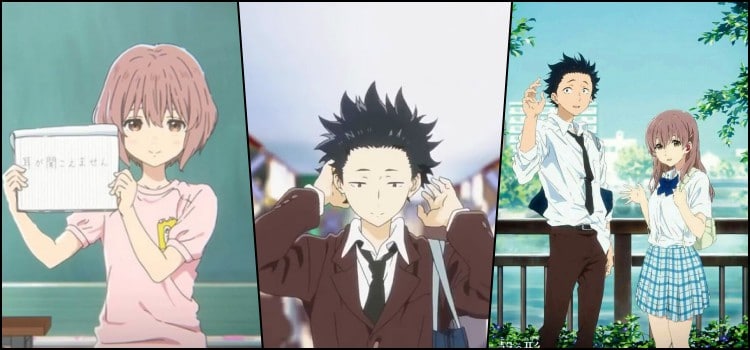 Some plot problems are noted. Since it is an adaptation of a work by manga, you couldn't put it all in a two-hour movie. But it's nothing that compromises your experience with the film. Koe no Katachi is a story that deserves our admiration, for the story is not tied to the bullying. It also shows the consequences, and the emotional development of the characters in a special and realistic way.
Have you subscribed? What do you think? Tell us in the comments and share with friends.