Have you ever heard of Fumetsu no Anata e (不滅のあなたへ)? This phrase literally means "To you, the immortal". Fumetsu no Anata is a manga-based anime known here in Brazil with the English name of To Yours Eternity.
The anime is very recent, it started airing in April 2021 and still has more episodes ahead. The manga is from November 2016 and is currently in production. Fumetso no Anata and is illustrated by Yoshitoki Ōima and has 16 volumes. While the anime has 20 episodes.
If you've watched Voice of Silence or Koe no Katachi (聲の形) and liked it for sure you will love this anime too Fumetsu no Anata and because besides having the same author, Yoshitoki Oima , aims to make you emotional.
Plot
Fumetsu no Anata and tells the story of a lonely boy who encounters a wolf in his wanderings through the Arctic regions of North America. The boy and the wolf become great friends! And as the two were alone, one helps the other.
But the story is not just that, because in addition to the environment in which they live their adventures, each one has a past that will interfere with their monotonous life.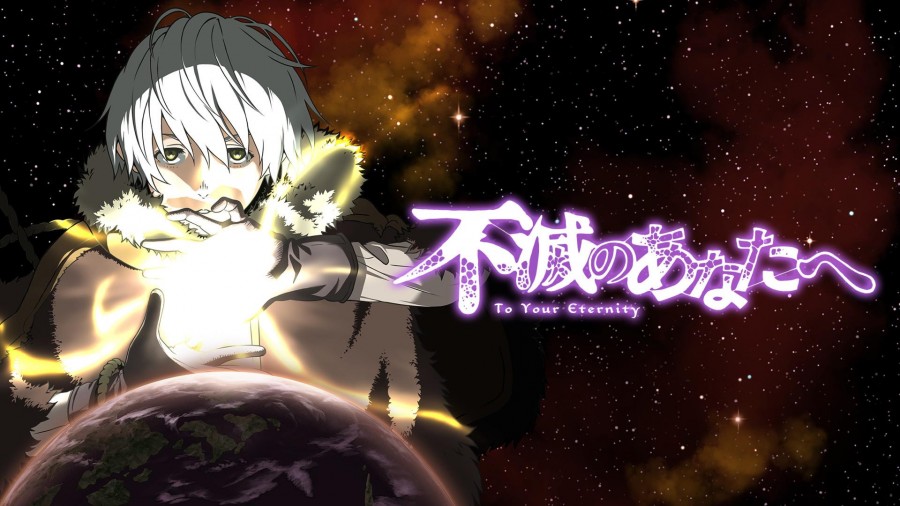 The protagonist of Fumetsu no Anata and the boy is called Fushi, which is actually a kind of immortal spirit or divine entity that assumes various forms of people, objects, animals… everything that catches his attention, including that of a boy and a wolf.
The boy initially has no expressions, no identity, no feelings, it's as if his body were an empty box that moves. And as Fushi takes on different forms along his journey he manages to have powers and to develop better.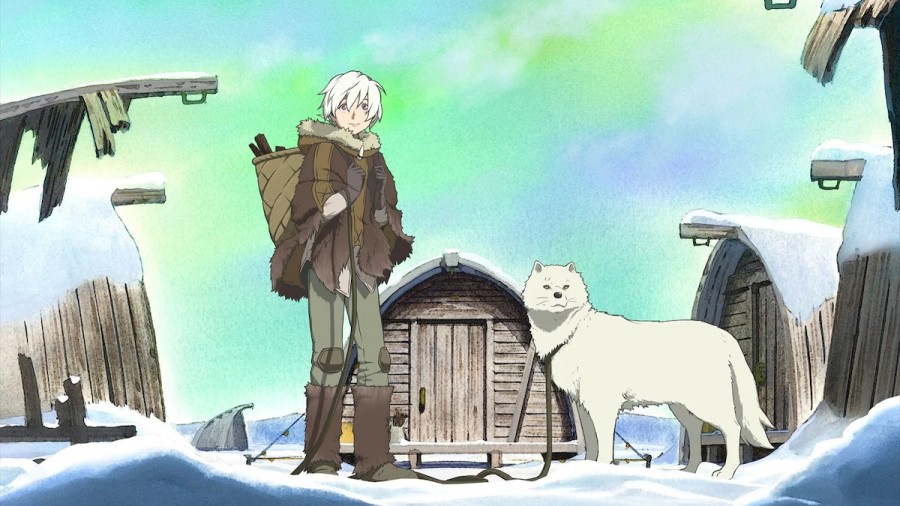 The drama part of the anime is Fushi's enemies, so to speak, who are able to steal his forms identified as Knockers, which greatly resemble plants. In addition, there is a figure that arouses curiosity in Fumetso no Anata and that is the very powerful being, wearing a black hood at all times and that Fushi claims to be the one who created him.
Fushi fights a lot to fight the Knockers, there were centuries of battles to stop them and when defeated Fushi takes care of spreading other versions of him around the world so as not to risk these creatures coming back.
Fumetsu no Anata e is not a simple story of friendship between a boy and a wolf, but in a way that a being seeks to obtain self-knowledge in order to give meaning to its existence.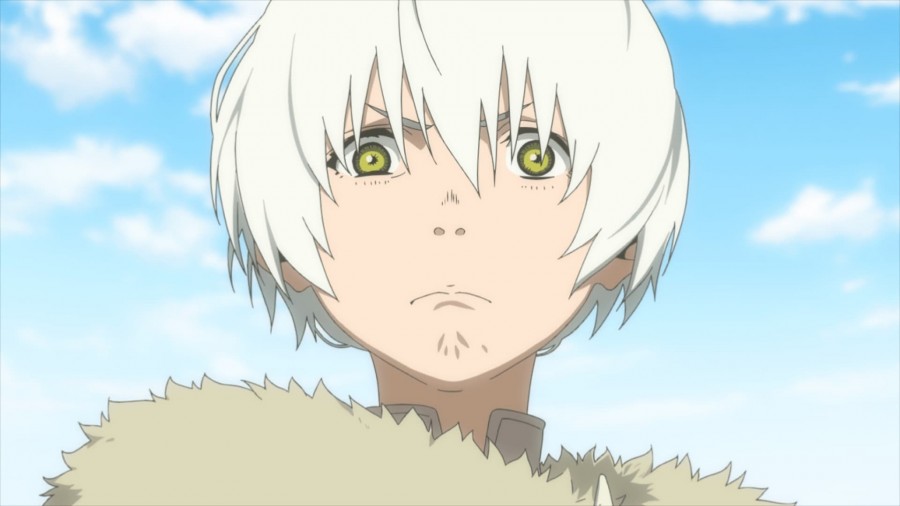 The character discovers himself throughout the anime because as he is just a being, Fushi should behave according to the body or matter he takes for himself, so he adapts and learns little by little. That's why he's not considered civilized.
So much so that Fushi is a name that the immortal being receives after materializing as a boy when being taught and helped by another character in the plot.
Fumetsu no Anata and has several scenarios that portray other civilizations, cultures and types of traditions. The anime also portrays conflict and loss. And the character evolves and learns with each experience.
anime reception
Fumetsu no Anata and had a good reception when it launched in April 2021 in Japan. There the anime was shown by NHK Educational TV. The plan was to start airing in 2020, but the pandemic has delayed the initial plans a little.
Already manga Fumetsu no Anata and was critically acclaimed. Released in 2016, just a year later, it was announced that the manga would be published digitally. After all, nowadays, although manga are well accepted around the world, it is no longer advantageous to have only printed versions. Collectors who care more about having these versions.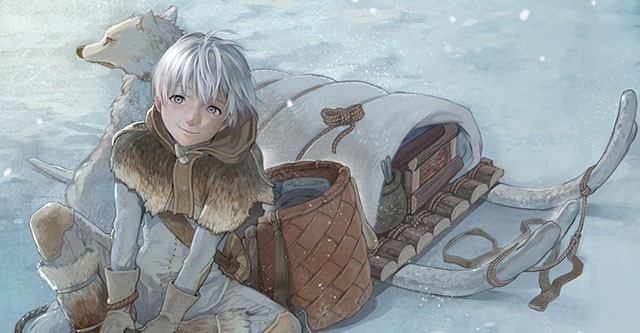 The anime Fumetsu no Anata e is becoming popular and attracts so much attention because of the life and death theme. People have a lot of doubts about these matters especially if there is an afterlife.
Something that may also have contributed to the anime being one of the most anticipated of the season is the criticism that is implied throughout the story. Like the fact that the protagonist can transform into whatever he wants, even a rock showing that we can wear masks and be whoever we want.
All the changes Fushi makes help him become a "better" human so to speak. But remembering that the character only appropriates a body after the death of the animal or person, or simply in an inanimate object.
The idea of Fumetsu no Anata and
all anime or manga there's a certain inspiration behind it or a story of how the idea of making the story came about! In the case of Fumetsu no Anata, it was no different!
The author Yoshitoki Oima wrote the manga in order to honor his grandmother who was very sick. She was already sure that her grandmother would die, so the idea of putting life and death in the plot came from that.
For those who have followed the author's work, she usually takes things from her personal life and symbolizes it in her manga and anime. In the case of Voz do Silêncio (considered one of his greatest works) the story was inspired by his mother, who was an interpreter of sign language.
The author has won some awards with these creations such as the Osamu Tezuka Cultural Prize, Rudolf-Dirks-Awards and Japan Expo. With Fumetsu no Anata and the author won only one award, but as the anime is recent and is gaining space now, so for sure more awards are coming.
Second season of Fumetsu no Anata and in 2022
Fumetsu no Anata and is already officially confirmed for 2022. Currently the anime has 20 episodes distributed in just one season.
The anime's arrival is slated to premiere in Japan on autumn 2022. But it still doesn't have a set date. And have you watched this anime?