In this article, we will share a japanese word list which are or may sound childish when spoken by adults. Usually children learn these variations, simplifications or attempts to say a certain word.
The fact that the word is considered childish does not mean that adults can speak them. In fact, many of the words in this article are also pronounced by adults, they just give the idea of being a little childish.
Other words that will not be listed and are usually part of a children's vocabulary are the onomatopoeia. I hope you like the word list in this article. We appreciate the comments and shares. xD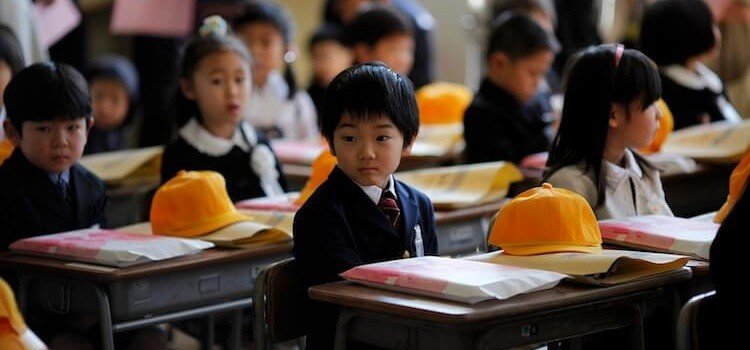 List of children's Japanese words
Please don't be alarmed by the sheer amount of childish ways of saying genitals. It's not my fault if the dictionary named such words as popular. Yes, the article shares a list of words sorted by popular ones.
Responsive Table: Scroll the table sideways with your finger >>
| | | |
| --- | --- | --- |
| Japanese | Romaji | Meaning |
| うんこ | unko | poop, feces |
| うんち | unchi | poop |
| おしっこ | oshikko | penis |
| おちんちん | ochinchin | penis |
| おっぱい | oppi | breasts, tits |
| お漏らし | omorashi | get wet, pee your pants |
| ちんこ | chinko | penis |
| ちんちん | chinchin | penis |
| チンポ | chinpo | penis |
| とと | toto | fishie, bird, chick |
| 糞 | Babysitter | pooh-pooh, poop, something dirty |
| ポコチン | pokochin | penis |
| お日様 | ohisama | the sun |
| 這い這い | haihai | crawling |
| 抱っこ | dakko | hug, carrying in arms |
| 頬っぺ | hoppe | cheek |
| 旨々 | umaa | successfully, well |
| ポッケ | poke | pocket |
| 楽チン | rakuchin | easy-easy, easy, simple |
| ねんね | baby | going to sleep, sleeping |
| あんよ | anyo | foot |
| 飯 | manma | cooked rice |
| ばっちい | bacchii | dirty |
| お手手 | otete | hands |
| たんま | tanma | interrupting a game, timeout |
| お目目 | omeme | eyes |
| 御頭 | otsumu | head |
| 御魚 | ototo | fish |
| 御睡 | onemu | sleeping, sleepy |
| がんば | ganba | go ahead, continue |
| お座り | osuwari | sit-down |
| 半分こ | hanbunko | sharing equally between two people |
| 脱ぎ脱ぎ | nuginugi | undressing |
| 母ちゃん | kaachan | mommy |
| ぱいぱい | daddad | breasts, female breasts |
| しっこ | shikko | pee number one |
| 父ちゃん | touchan | Daddy |
| 尿尿 | shiishii | urine |
| ワン子 | wanko | dog, doggy, wow |
| おぶう | obuu | hot water |
| ごろごろ様 | gorogorosama | Thunder |
| 英語人 | eigojin | English-speaking person, foreigner |
| べべ | baby | clothing, female genitals, vagina, calf |
| おべべ | the baby | clothes |
| おんも | where | outside |
| ワンちゃん | wanchan | puppy, dog, wow |
| ばあば | baaba | grandmother |
| じいじ | jiiji | grandmother |
| ミッキバリア | mikibaria | protective shield immunity |
| ぎったんばっこん | gittanbakkon | seesaw |
| お父ちゃん | otouchan | dad |
| 撫で撫で | swim | stroking, caressing |
| 御饅 | Oman | manjū |
| 鳩ぽっぽ | hatopoppo | dove |
| ばばっちい | babacchii | dirty, dirty |
| 順番こ | junbanko | alternating, taking turns |
| たまたま | tamatama | testicles |
| 高い高い | takaitakai | lifting (a child) high |
| おみや | omit | gift souvenir |
| きれいきれい | kireikirei | cleaning, washing |
| ちいちい | wheeze | insect, louse, flea |
| きんとと | kintoto | little fish |
| てんてん | try | hand towel |
| くっく | kukku | shoes |
| のの | ninth | God, Buddha, Sun, Moon |
| くちゃい | kuchai | stinky |
| 拭き拭き | fukifuki | cleaning, drying |
| お爺ちゃま | ojiichama | grandfather |
| お祖母ちゃま | obaachama | Grandmother Grandma |
| かんかん | kankan | hair |
| 銭 | zeze | money |