In Japan, one of the main ways of transporting people is the railways, especially when mass and high-speed journeys are made from one city to another or for the transport of passengers within the cities themselves. These railway lines can also be used to transport goods, although this practice is uncommon there.
Knowing this, it is not surprising that there are many private rail transport networks. This network is a very efficient alternative, requiring few subsidies and operating extremely punctually. Therefore, many people in Japan choose to use this mode of transport.
As the rail system is one of Japan's most important modes of transport, many of the major Japanese companies provide rail services. In this article we will show some of these companies and with them they operate to satisfy this great demand of rail transport.
Emergence of railway companies
In Japan there are many private railway systems. In post-war Japan, the government encouraged companies to develop their own mass transit systems in order to quickly rebuild transport networks. country urban transport.
Private rail lines were encouraged to compete with each other, with the government's role limited to regulating fares. In exchange for developing rail lines, private corporations had business opportunities to diversify their operations.
By allowing private companies to control transport-oriented developments and railway lines, planned communities were facilitated, allowing private railway operators to establish a vertically integrated business of residential, commercial, industrial and retail development and the commuting methods used by people to travel between these areas.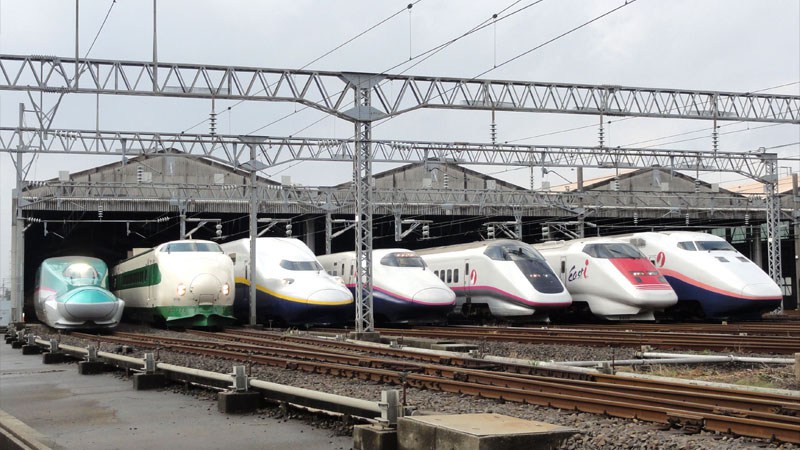 main railway companies
There are over 100 private companies that provide Japanese transport services. Among them are six Japan Railways Group (JR) regional companies, which provide passenger services to most parts of Hokkaido, Honshu, Shikoku and Kyushu. There are also another 16 major regional companies that provide rail services as part of their corporate operations.
There is also the national freight company JR (a group of companies formed after the privatization of JNR). This group began to control a large part of the railway lines from 1996 onwards, adding up to a total of 20,135 km, leaving only 7,133 km for the other companies in the region.
The JR group and several other such companies are among the top corporations in the country. This is because many of these railroads were built by companies that develop integrated communities along the rail lines, making this a very profitable business.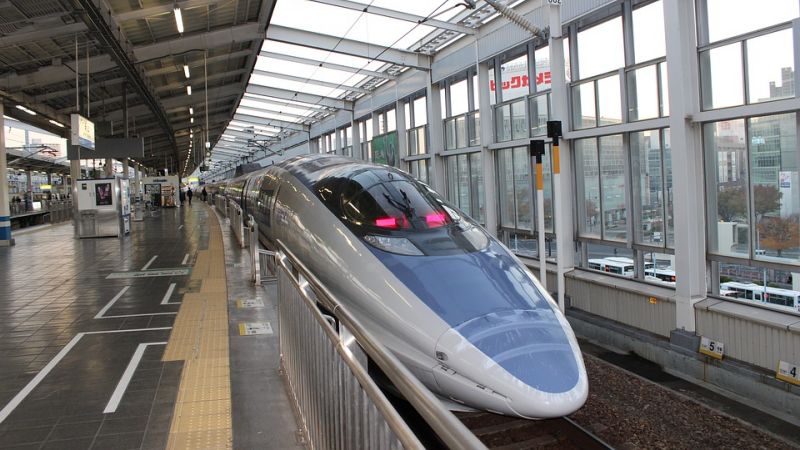 The use of railways in Japan
In the country, about 7.289 billion people were transported in 2013 alone. As a comparison, Germany transports only about 2.2 billion passengers per year. Because of this large rail system, Japan has 46 of the 50 busiest stations in the world.
The main uses of these lines are urban or between cities, as sponsorship on many non-urban lines is declining due to increasing car ownership levels and declining rural populations. For example, on October 16, 2015, JR West announced that it was considering closing the 108 km of the Sanko Line due to bad sponsorship, and on September 29, 2016, JR West announced that the entire line would close in March 2018. .
Cities like Kobe, Nagoya, Osaka, Kyoto, Sapporo, Sendai, Fukuoka, Yokohama and Tokyo have subway systems. However, unlike in Europe, for example, the vast majority of passenger traffic is on suburban trains that cross metropolitan areas. In addition to the metro system, many cities also have tram and monorail networks.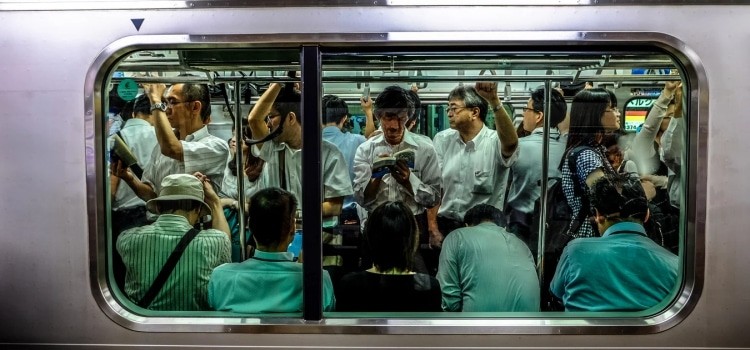 Facts about Japanese railways
Japanese railways are among the most punctual in the world. The average delay on the Tokaido Shinkansen in fiscal 2012 was just 0.6 minutes. When trains are delayed by just five minutes, the conductor makes an announcement apologizing for the delay and the railway company can provide a "delay certificate". This is because passengers rely heavily on rail traffic and take for granted that trains run on time. When trains are delayed by an hour or more, it may even appear in the newspaper.
Another thing that is also among the best in the world in Japan is the railway safety and cleanliness. Although some people say that security in Japan is waning, crime is unlikely to be found there, even when passengers sleep in a subway car, something that is quite common. Also, while there are many countries where graffiti can be seen on train cars and trains degraded by equipment damage, this is quite rare in Japan, road vehicles iron are generally respected as public goods and are kept clean and in good repair at all times.