The world of travel is slowly getting back to normal as the pandemic begins to fade in many places. Those who were forced to put off their travel plans are now starting to prepare to review them. In the wake of the life-changing pandemic, many prospective travelers are contemplating bucket list tours.

Japan is one of the most attractive destinations in the world and features on many of the top travel lists. Japan is one of the only civilizations that has been isolated from the rest of the world for two millennia. Japan has a truly unique history and unique culture that is very different from any other, making it a focus of attention like no other country. Every traveler should visit the country at least once to fully appreciate the variety of attractions that Japan has to offer. In this article, we will introduce you to some of the most important tourist attractions that are worth your time.
Come here and you will see it all
From the tallest and most numerous skyscrapers in the world, to the bustling streets that never stop, to peaceful bamboo forests and ancient temples, Japan has something unique to offer every tourist.
The food is surprisingly different, delicious, delicious and unforgettable.
The Japanese are very friendly and welcoming and have one of the best maintained and efficient public transport systems in the world. You will be surprised at how easily and conveniently you can travel. You will also find many unique features when you land in this wonderland.
Where should I go?
If you could only visit one city, it would definitely be Kyoto. This is where you'll find the traditional Japanese scenery you often see in photographs: tranquil gold and red-painted shrines and temples, bamboo dotted around the city, and one of the most authentic geisha neighborhoods in the country. In this area you can experience a traditional tea ceremony in a traditional wooden house, just as it would have been if you had lived thousands of years ago. Take a stroll through the Zen garden owned by a Buddhist monk. If you're lucky, you can even take part in one of the wonderful festivals that take place throughout the year.

Of course, you'll need to explore all that the ancient capital has to offer, but Kyoto is more than just a city. Once recovered from your long flight (whether you're flying from the Americas, Europe or outside of Asia), set out to explore the natural beauty of Kyoto's outskirts. It is a place of breathtaking beauty that has remained untouched for thousands of years. The Japanese themselves have always enjoyed the beauty that surrounds Kyoto, and you should too.
Besides Kyoto, there are many other cities in Japan that are not typical tourist destinations. If you're a tourist who wants to get away from the main tourist routes, you might want to think about some of the cities in these regions. Think Nagasaki if you want to experience a special history, or Wakayama if you want a unique food experience. You'll want to visit these undiscovered places soon. The Japanese government began building integrated resorts (RI) in both cities. If you don't want to go to a casino, you can always use an online casino. Once completed, they will attract more tourists and eventually become a tourist destination.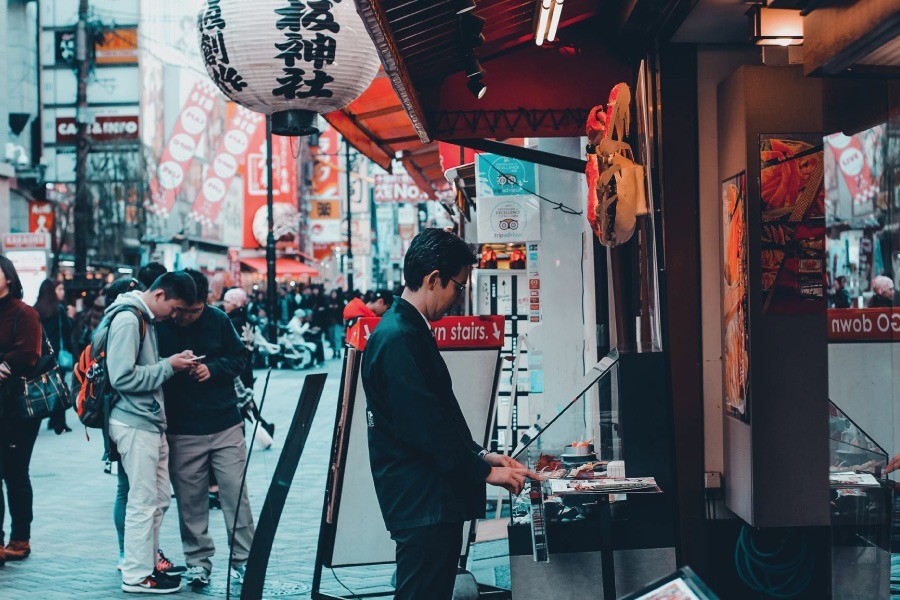 Preparing for your arrival
When you visit Japan, everything is unusual and new to you. At the airport, you will see the variety of lifestyles that are common in Japan. People's lifestyles and ways of life are different. Their motivations and values are very different from those we find in the West. Instead of putting the state or country first, they see the state or country as the primary goal of their devotion. They are genuinely dedicated to their communities and it shows in every move they make.
If you want to immerse yourself in Japanese culture and understand its essence in advance, you should take the time to study it before you leave. Learn about the past, which continues to influence Japanese society today. For over a thousand years, we lived under a feudal world order with the Emperor at the top, and all citizens were required to respect him because he was the supreme ruler and Shinto priest (a position he holds to this day).
Despite being closed off from the rest of the world for most of the last two thousand years, Japan has a very distinct culture. At religions vary from person to person, with many people believing in both Buddhism and Shintoism at the same time. Anyone can trace their family tree back to a particular clan and tell the story of their entire family tree.