There are more than 100 reasons to visit the Japanese land, discover and appreciate Japanese culture. Japan offers an endless diversity of attractions, and In this article, we'll cite reasons to love and travel Japan.
When you choose a place to travel, what do you look for? Landscapes? Culture? History? Technology? Shops? cooking? Something different? If that's the case, in this article I'll try to show you why Japan is the best destination for you!
Why meet and travel to Japan?
Located about 18,000 kilometers away, Japan is not often the target of travellers, especially first-timers. Some believe that the distance, the language and the investment are high compared to traveling to Europe or America.
The reality is that going to the other side of the world can be cheaper and more fun than trying to go to a neighboring country or even walking in some states of Brazil. I've come across several people toasting 10 thousand reais to make a trip of weeks within the country, but they find it expensive to visit Japan.
It is obvious that if you are looking for 7/15 day group travel packages, you will end up finding exorbitant prices of 30,000 reais. But Japan is such an easy country to get around that you can survive 1 month with just 10,000 including the ticket.
If you are a carefree person with financial conditions and prefer to stay in a luxury hotel and rent a car. In Japan you won't spend more than in Brazil or another country. Now I just need to say why Japan should be your destination.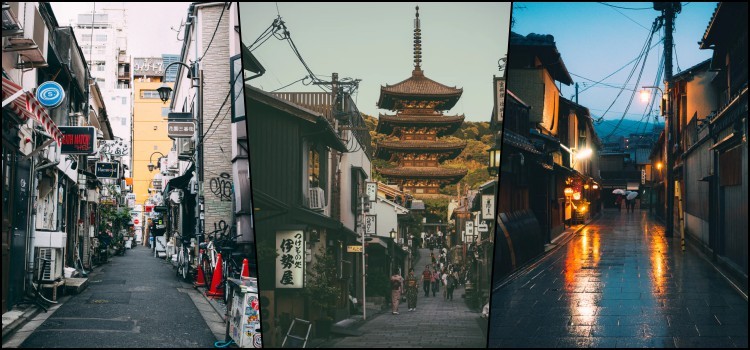 Japan is different from the usual
When someone travels, they want to get out of the rut and de-stress, discover new things, and be adventurous. I personally see the US and most European countries as a civilized Brazil. Even though each country has its highlights, I can't see anything different and loud like Japan.
Japan breaks all the paradigms you are used to. A country where every street corner you can be surprised by something new and never seen in your life. If you are looking for adventure and want to know new things, without a doubt Japan is the best destination for your trip.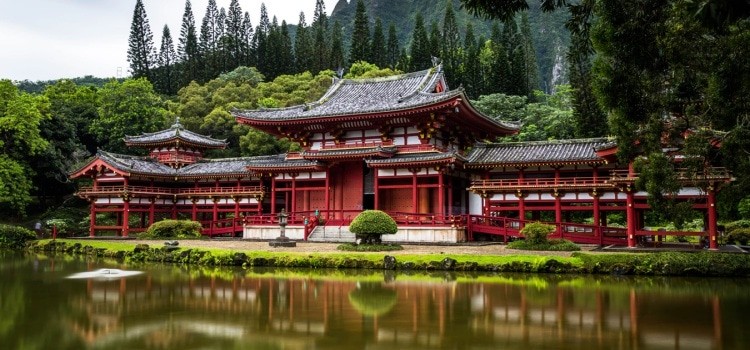 Every day I find some interesting topic about Japan that surprises readers and audience on this site. I can spend a lifetime writing that I will always come across some unique tourist spot, unknown food, weirdness, culture and styles. Just read a little of our site to want to know the wonders that Japan has to offer.
We are not saying that Japan has the best things in the world, just that in terms of quantity you will never get tired of exploring the country in its entirety. Whether visiting castles, temples, islands, mountains or simply walking through gardens, parks, towers, museums and city streets.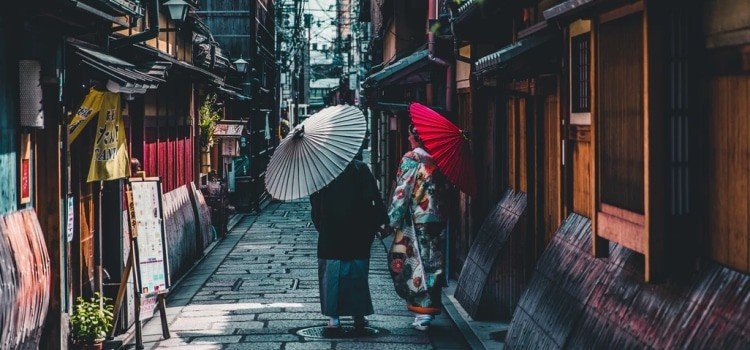 Japan is all in one place
Some go to the US just to go to parks like Disney or Universal, in Japan you can also visit these parks and Disney's exclusive water park. Some go to Paris to see the Eiffel Tower, the Tokyo Tower is similar and taller, not to mention the gigantic Sky Tree.
Some visit forests and zoos to see wild animals, in Japan you can visit places with foxes, deer and monkeys roaming freely among the population. Some go to the US to shop, and in capitalist Japan you can get some things even cheaper and some unique items.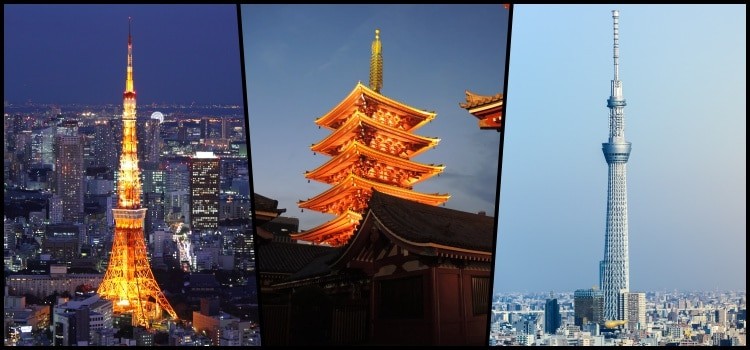 Some visit Italy to eat pasta, in Japan besides sushi you will come across thousands of pasta, whether Italian or Japanese. In fact, Japan is a country of multiple cultures and options for you to get totally lost and venture deep into your trip.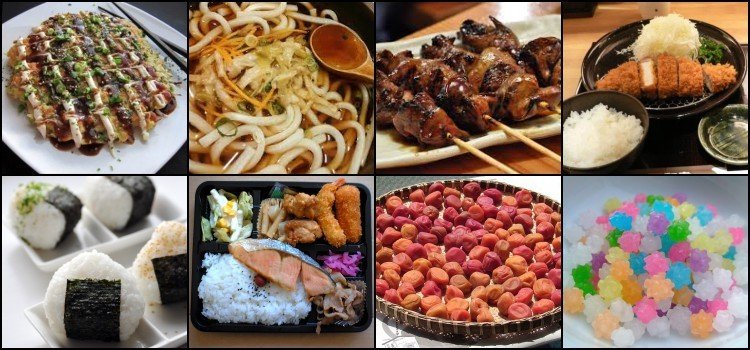 Why Japan is a great destination
I love making lists, so I thought I'd list below some reasons why you might choose Japan as your next travel destination:
Contrast between traditional and modern – Japan manages to be both technological and traditional with a nature present even in the gigantic Tokyo that has already been elected the best city in the world and the best destination by several annual rankings.
Traditional and historic sites – Japan is full of historic and ancient monuments, castles, museums, thousands of Shinto shrines and more than 1600 Buddhist temples.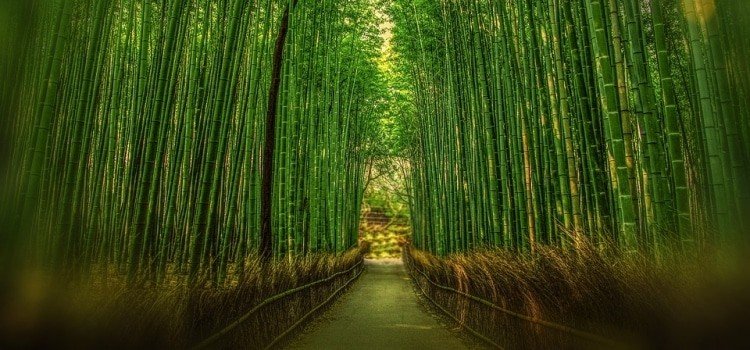 A country full of mountains and nature – Some question how a country that inhabits more than 126 million people manages to be so green and full of mountains. 80% from Japan is made up of mountains and nature. Not to mention the volcanoes that provide several natural hot springs.
Food is cheap and unique – With less than 30 reais you can eat in a fancy restaurant and sometimes even pay for an all-you-can-eat barbecue. Whether in restaurants or convenience stores, you will be lost with the immense variety of food that goes far beyond sushi.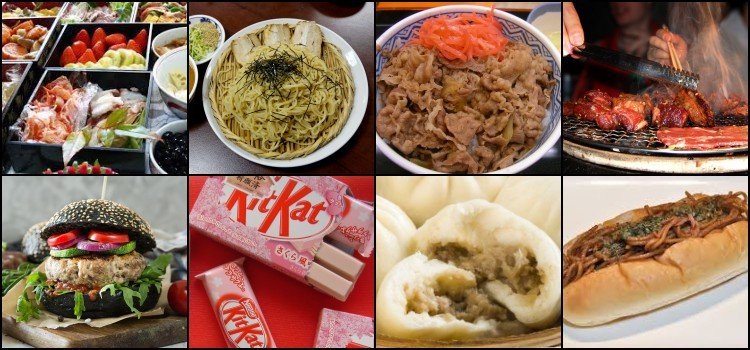 Japan is a true contrast of completely different people, sub-cultures and things living together in harmony. Despite mentioning a few things, I'm going to make that generic list of things you can do in Japan:
Get excited visitor Hiroshima;
Meet the Samurai, Ninjas and Geishas;
Enjoy the Japanese gardens;
Sleep in a Capsule Hotel;
Ride a bullet train;
Climb Mount Fuji and take pictures of it;
Go in a hot spring to bathe naked;
See fashion, cosplayers, lolitas, punks;
Tasting the real Sake and Sushi;
Use a technological bathroom with a water jet;
Observe the punctuality and organization of things and be envious;
Enjoy the cherry blossoms;
Having the feeling of personal security;
Visit places full of cats, monkeys, rabbits and deer roaming freely;
Visit the famous island of Okinawa;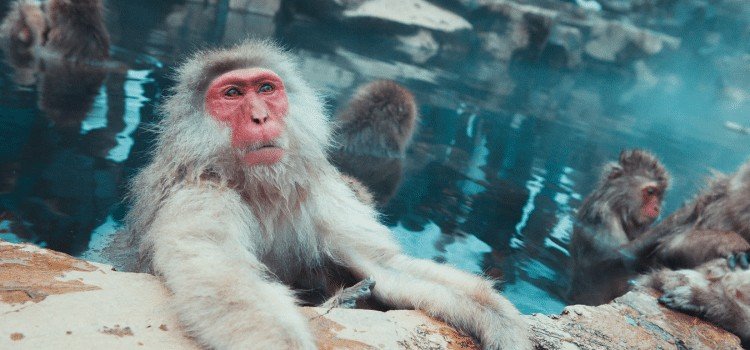 Traveling to Japan spends less and enjoys more
according to website budgetyourtrip, we made a list of expenses in some countries, see that in Japan the expenses are much lower. Remembering that it is an American average, I spent much less myself and enjoyed a lot. I only spent about 110 USD a day and my trip was very grand. The table is in dollars!
Responsive Table: Scroll the table to the side with your finger >>
| | | | | | |
| --- | --- | --- | --- | --- | --- |
| Spending | Japan | Australia | USA/USA | France | Argentina |
| Average cost per day | 124$ | 195$ | 226$ | 142$ | 109$ |
| Accommodation | 58$ | 107$ | 108$ | 84$ | 37$ |
| food | 28$ | 34$ | 41$ | 29$ | 17$ |
| Transport | 20$ | 33$ | 36$ | 23$ | 18$ |
| Entertainment | 14$ | 40$ | 52$ | 24$ | 11$ |
| Drinks | 15$ | 12$ | 18$ | 10$ | 4$ |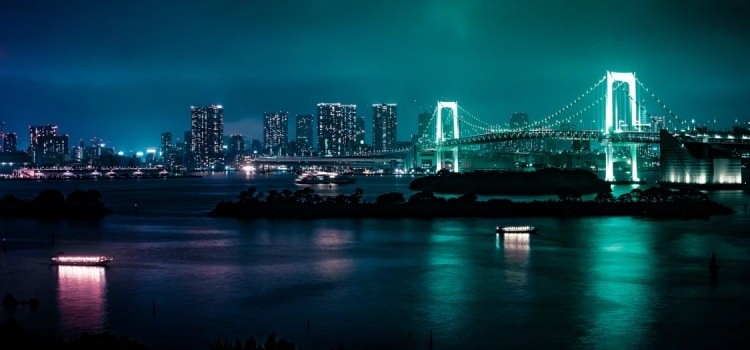 Note from the table that it is much more expensive to travel to the United States than to Japan. Without wanting to compare too much, let's make a quick list of total spend per day in each country below:
Portugal – 90$;
England – 111$;
Mexico – 40$ | Cancun – 112$;
Ireland – 100$;
Thailand – 70$;
Canada – 129$;
Italy – 150$;
Kenya – 1150$;
Spain – 132$;
New Zealand – 132$;
Not to mention the ease that Japan has to withdraw cash from ATMs located in convenience stores throughout Japan.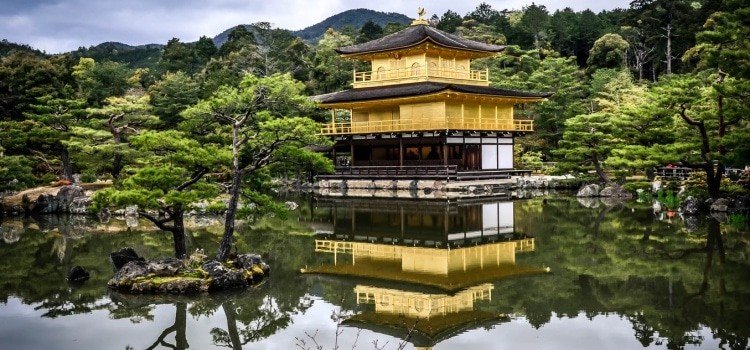 How I made my trip to Japan
In just 25 days I was able to visit 14 Cities, 8 Shops, 5 Castles, 5 Towers, an island full of rabbits, 2 aquariums, 4 parks, 3 gardens, 6 museums, 4 mountains, 2 cable cars, a city full of deer. , hot springs and thousands of restaurants. I still feel like I could have done more, as well as having missed out on a lot of other adventures because I was alone.
Everything was done in a hurry, I got the visa, bought the ticket and in less than a month I left for Japan to stay for a month and spent less than 10,000 reais. If I were to summarize the expenses I had, they would be:
4,000 reais (via the emirates, through the US you can find up to 2,500);
2,000 reais for accommodation (about a month in a hostel);
100 reais per day for food and transportation (within the city);
1400 reais for a 14-day JR Pass (useful to travel from one end of the country to the other);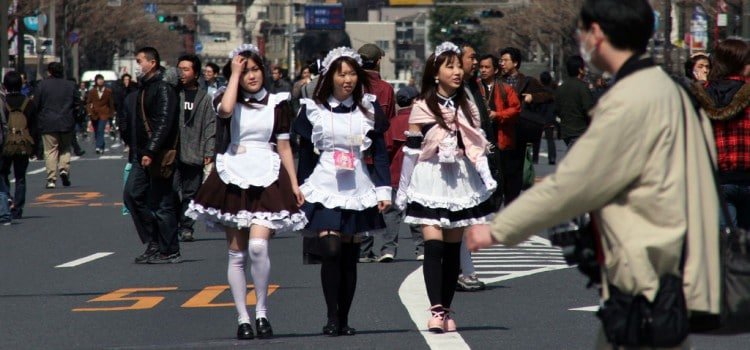 That's right, a shy 21-year-old young man traveled for the first time alone without having had any practice in the language. Some are afraid to travel to places they don't know, I felt safe when I got on the plane and left Brazil. Some think the language is going to be a problem, there everything is so easy that I rarely had to deal with conversations.
Still not convinced that Japan is one of the best destinations? Want to plan your trip or don't know how? Finally, we will leave some useful articles for you to know more about Japan and prepare your trip. Hope you like it, we appreciate the comments and shares.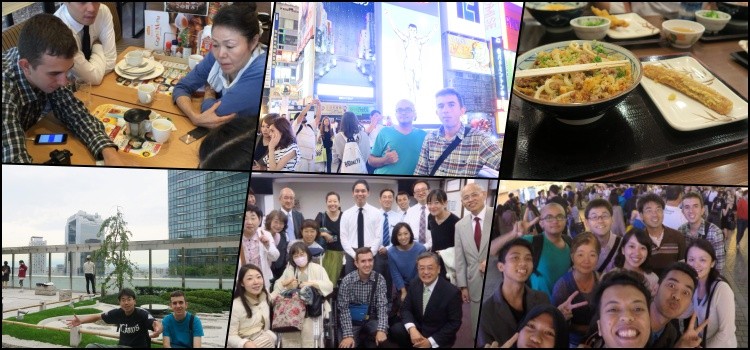 Reasons to visit Japan
Festivals – Japan has many and the best festivals – There are over 100,000 festivals every year in Japan.
Explore Urban Area – Most visitors are fascinated by the cities and neighborhoods of Japan, Tokyo alone has more than 50 Neighborhoods.
Hot Springs - It is one of the most popular activities in the country. Hot springs are considered a way to renew and connect with nature.
Night life - Japanese people enjoy life. Restaurants, bars, inns, izakaya and clubs are full every night of the week.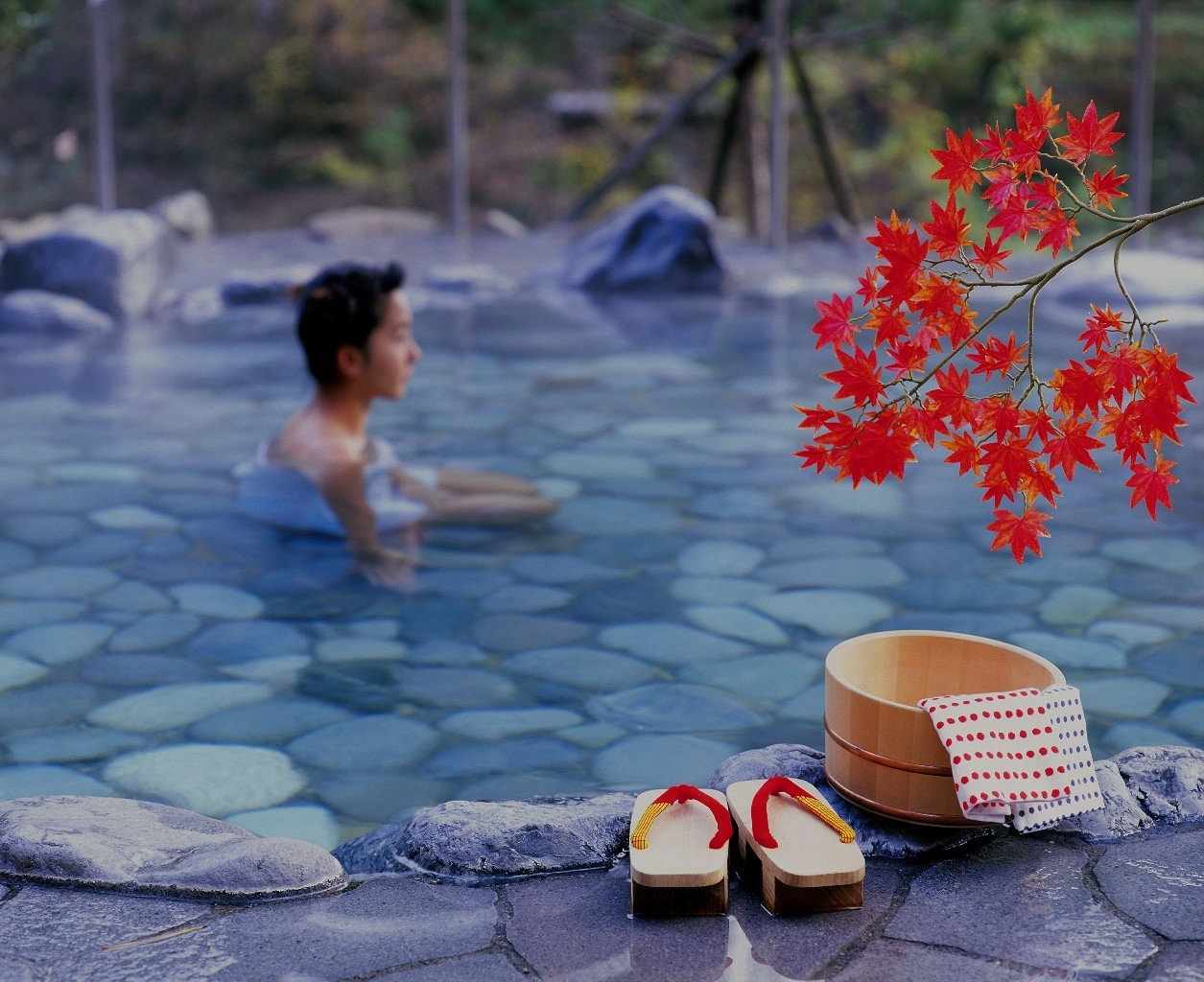 Ginza Shop - Ginza is the biggest luxury shopping area in Asia. If you go to Tokyo – Ginza is a good choice.
ryokan – They are the traditional Japanese hotels. They have Japanese-style rooms. Ryokan offer the charm of old Japan.
Kaiseki - are traditional Japanese multi-course meals. Kaiseki is an excellent culinary culture.
Karaoke – Karaoke is a fun experience for couples, friends or large groups.
Japanese villages – Japan is a highly urbanized society. However, the vast majority of Japan is rural. Japan has dozens of charming towns and villages that are well worth a visit. Consider including Nara, Hakone, Atami, Nikko, Furano, Hakodate, Mount Koya, Kamakura or Shirakawa-go in your itinerary.
Sushi - There is a big difference between Western and Japanese sushi. Trying Japanese sushi is highly recommended. Keep in mind that there is a huge difference between cheap and expensive sushi.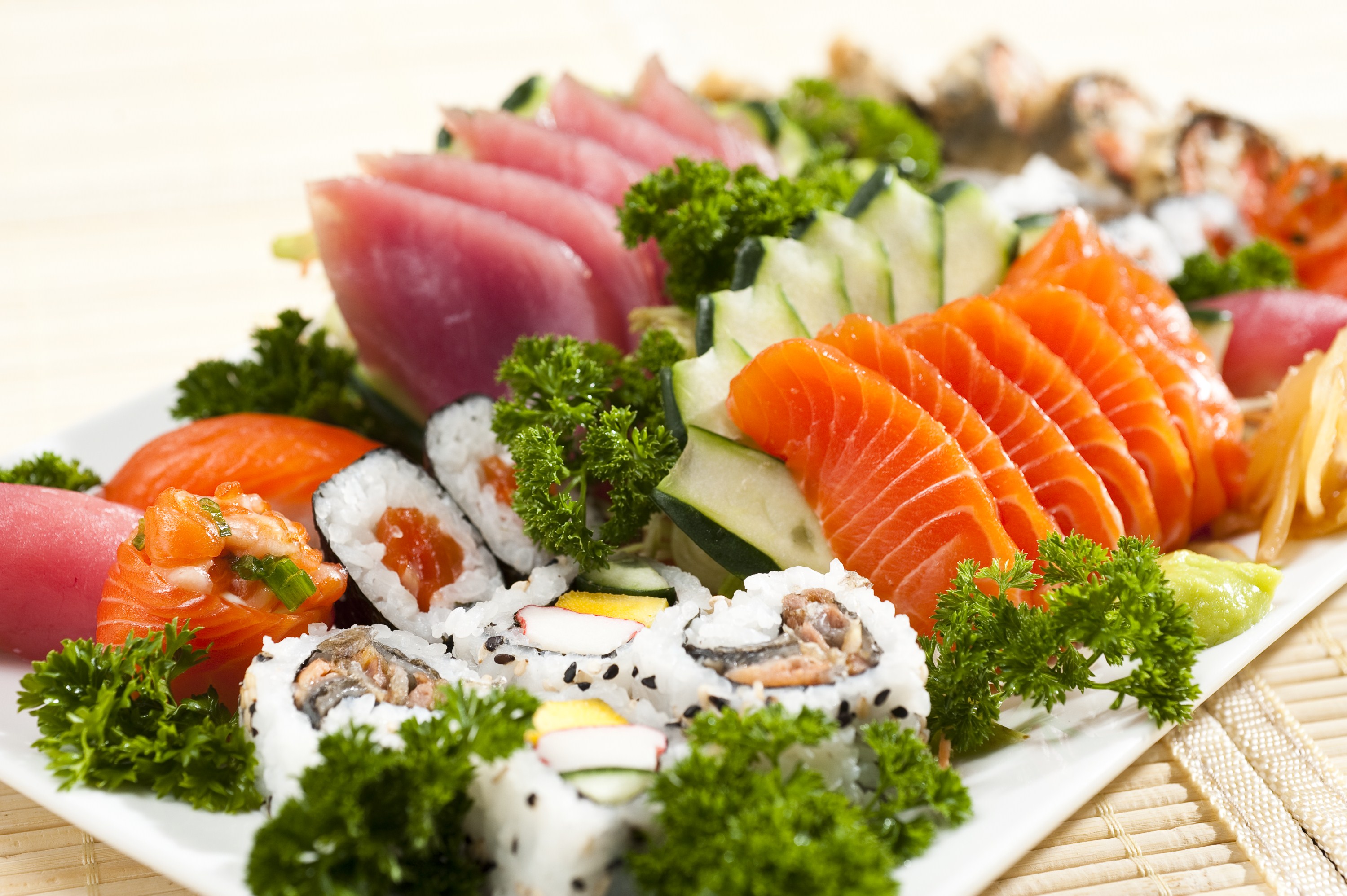 Withdrawal/Sake – Traditional Japanese rice wine (sake) can be sampled at virtually any restaurant and bar in Japan. It is still available in vending machines.
Acard Games – There's no doubt about it – Japan has the best arcades in the world.
Harajuku on Sunday – This area is primarily known as a hangout for teenagers, and is the location of the Laforet department store, which works with most of the famous youth fashion brands. On Sunday, it becomes a completely different place, full of cosplay, its own fashion styles, karaoke and some events.
Kabuki - It is traditional Japanese theater, which incorporates dance into performances. It is known for its elaborate costumes and makeup. All male and female roles are played by male actors.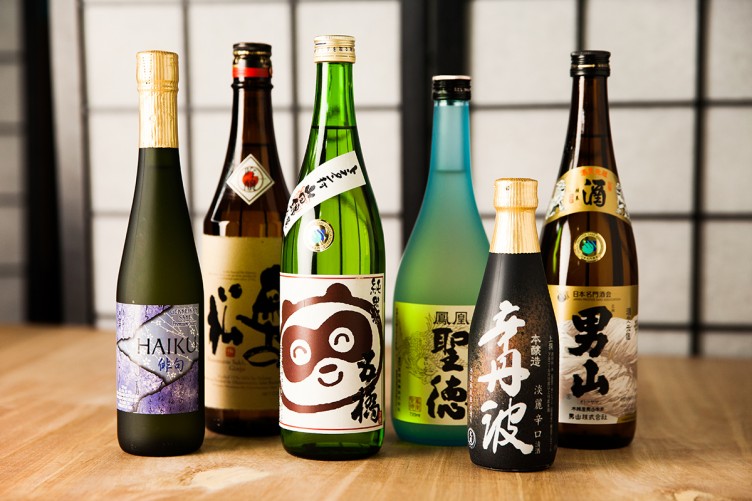 Juice – Sumo is a uniquely Japanese sport that I don't even need to go into detail.
Snowboarding and Skiing – Japan has excellent snowboarding and winter skiing.
Barbecue or Picnic – It is a Japanese summer tradition to have barbecues beside rivers and picnics in parks.
Pachinko Salon – Pachinko is a form of Japanese casino. There are pachinko parlors all over the country. Pachinko is big business in Japan – the best thing is that people don't gamble with money, they just play for fun or to exchange prizes.
Temples and Sanctuaries – Japan has around 85,000 temples and 95,000 shrines. Many have beautiful architecture, nature and culture.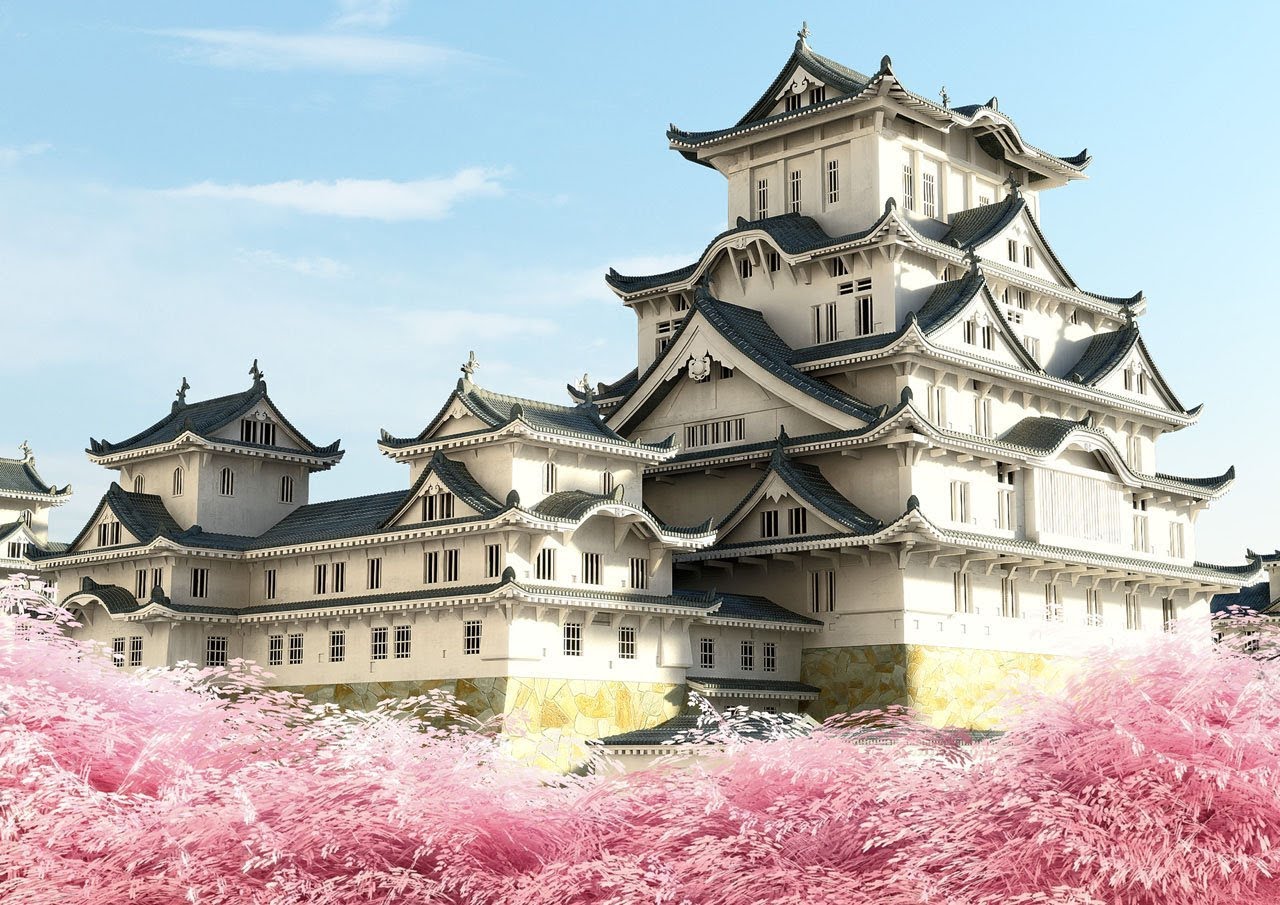 Shiatsu Massage – Massage is very popular in Japan – Japanese massage (Shiatsu). Massages like these are everywhere in Japan – hotels, department stores, shopping streets and entertainment areas.
Photography – Japan is a photographer's dream. It is among the most photogenic spots in the world.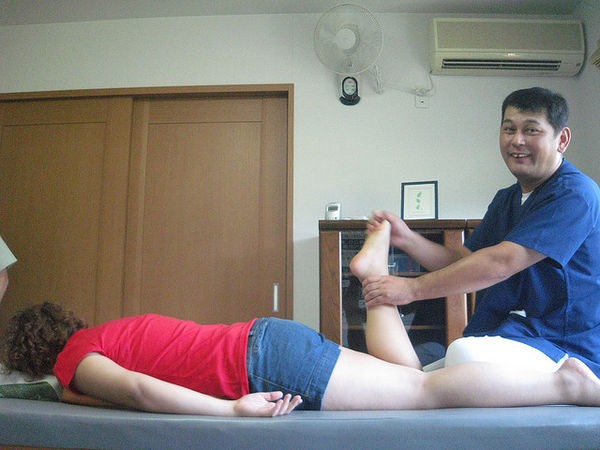 concerts - Japanese cities are filled with bustling concert halls large and small. Japan is a popular country for pop and classical music and also a home to artists from all over the world. Japanese music is really worth checking out.
Izakaya - They are Japanese bars that offer food and drink in a social environment. They range from tranquil locations to the wildest. It's worth a visit even if you don't drink, for the social atmosphere and the food.
Shinkansen (bullet train) – It's the best way to travel in Japan. They are clutter free, cheap and fast compared to cars and planes. Japan's train system is the most efficient in the world. Shinkansen are rarely late. When they delay the average delay is usually less than 20 seconds. Bullet trains have a 45-year history in Japan.
Purikura - These are Japanese photo booths that use computer algorithms to change the look. Purikura are popular with teenage girls in Japan. Some places can only enter men accompanied by a girl.
Cook your own food in a restaurant – Several types of Japanese restaurants involve cooking your own food at your table. These include okonomiyaki, monjayaki, yakiniku, nabe and shabu-shabu. Cooking food in a group is considered a social and fun activity.
baseball games – Baseball games are quite popular in Japan and have a very fun atmosphere.
Driving in Japan – It's a unique experience, the traffic is completely clean, quiet, some places allow you to venture out, especially on the country's highways it can seem like a desert, and a great adventure, just be careful not to get lost.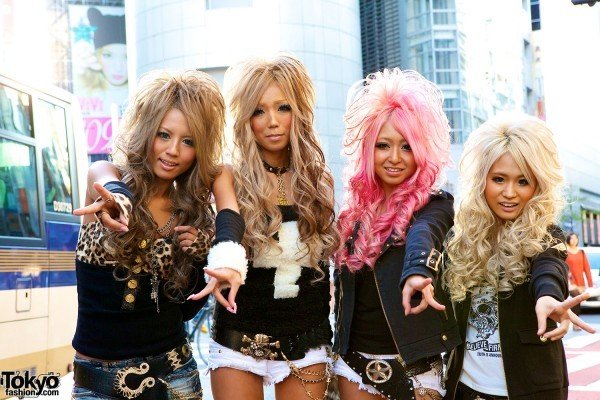 Ramen - They are cheap and tasty. Although ramen is cheap there is a big difference in quality and taste from one store to another.
Music Festivals – Japan has several music festivals in the summer that are worth checking out. These include Summer Sonic and Fuji Rock.
Japanese castles – Japan once had about 5000 castles. Today, more than 100 remain in one state or another, you can see their modern architecture and grandeur.
Tokyo Skyline – There are several towers in Tokyo where you can have beautiful views, including the 2nd tallest tower in the world, the Skytree.
Christmas lighting – Christmas is not a Japanese holiday. Christmas is considered a romantic day. Couples go out to dinner or to exchange gifts. Yet Japan is well lit and decorated that rivals any other country in the world.
Japanese garden - There are thousands of Gardens across Japan, each with its own look and history. Interesting gardens can be found in temples, parks, ryokan and restaurants.
Konbini – The convenience stores in Japan are among the most efficient companies in the world. Every corner has a Japanese convenience store where you can find everything. The service is excellent. For example, employees who are stocking shelves will run to the front of the store if they see a customer queuing up, to open an additional cashier. Convenience stores are a good example of Japanese efficiency and customer service excellence.
Bunraku – It's a Japanese puppet theater. It has been held in Japan since the 17th century. The best place to see a show is the National Bunraku Theater in Osaka.
Otaku/Akihabara Stuff – Fans of Japanese pop culture and otaku will enjoy shopping in Akihabara Tokyo.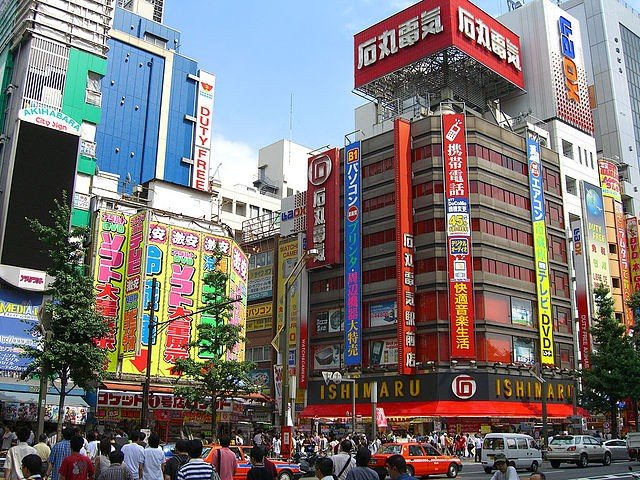 Stay in a Pension – Japanese guesthouses offer unique accommodations (often at a fair price). And it's a great way to get to know the locals.
Beaches - Japan is also full of excellent beaches. They are crowded in the summer. Some beaches are popular with families. Others are crowded with teenagers and surfers.
Geisha – They are Japanese women who study the millenary tradition of art, dance and singing. The geisha of Japan put on various performances throughout the year, and you should check them out.
Thematic parks - Japan loves theme parks. Japanese roller coasters are among the tallest, fastest and steepest in the world. For example, the steepest roller coaster in the world is currently Takabisha at Fuji-Q Highland in Yamanashi Prefecture (near Tokyo), and fear not, they are made to withstand earthquakes, so there's no danger of falling over.
Ninja Villages – Several Japanese cities, including Koka City in Shiga Prefecture, have Ninja houses. Ninja houses typically have passageways, traps, mazes, training rooms, and Ninja artifacts. Recommended for fans of history and Ninjas.
Auto Shows – Japan is paradise for car enthusiasts. Tokyo offers a large number of car showrooms that are open to the public. The city also has major car events such as the Tokyo Motor Show and Tokyo Auto Salon that attract car lovers, the press and members of the automotive industry.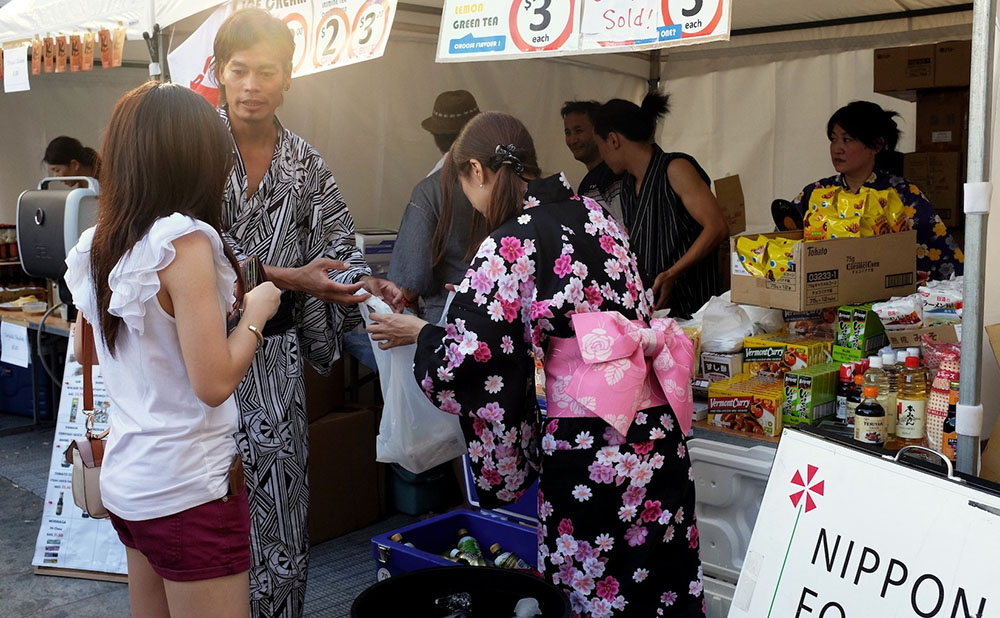 Yukata – Japanese Yukata are cheap and easy to use. Ryokan provide yukata for guests. If you attend a Japanese summer festival or fireworks display it is highly recommended to wear yukata.
Yakiniku – These are restaurants that offer customers raw meat, seafood, vegetables and a table with a hot charcoal grill. It's like having a barbecue party at a restaurant.
Japanese Tea Ceremony – It is a cultural activity that is rich in tradition and aesthetics. The tea with snacks are also excellent. The Tea Ceremony is a popular pastime in Japan. People take classes or join clubs in schools, temples, teahouses and private homes to learn the proper way to perform the Tea Ceremony. Various festivals and events also offer the tea ceremony. So you have the opportunity to see and talk with a Geisha and Maiko.
Japanese supermarkets – Most Japanese supermarkets have thousands of items that are not available anywhere in the world. It's interesting to take a look.
Manga Cafe – Japanese Internet cafes have large manga libraries. As a result, Internet cafes are called manga cafes in Japan. Most manga cafes have comfortable seating and free drinks. Other services include video games, DVDs, magazines, light food, showers and massage chairs.
Yakitori - (literally: grilled chicken) These are restaurants that offer a wide variety of chicken and vegetables on skewers. These little places or stalls are usually filled with drunks.
japanese islands – Japan is full of islands, there are more than 6,000 islands, as the most famous Okinawa and small islands full of cats and rabbits. (See the 7 small islands to visit.)
yakatabun – These are Japanese designed boats with an interior similar to a traditional Japanese house with tatami small tables, etc.
museums – Japan has several museums, including peace memorial museums in Hiroshima, and several others.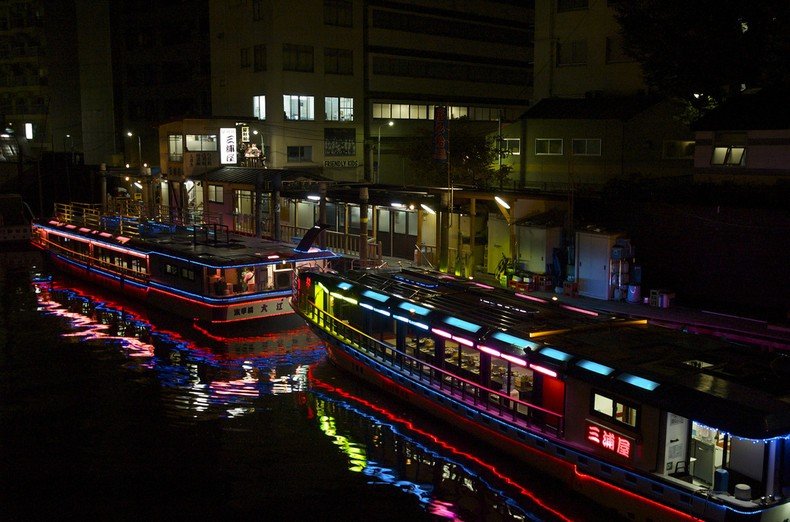 Become a Geisha – There are specialized places in Kyoto that turn tourists into Geishas or Maiko from 10,000 yen.
wagashi – They are traditional Japanese desserts. They are available at convenience stores, family restaurants, department stores, supermarkets and traditional Japanese restaurants.
Otaku Events – Japan has several cosplay, video game and anime events, for Otaku and fans of Japanese pop culture.
Electronics store – Japanese electronics stores offer incredible varieties and prices.
Fast Food – Japan has thousands of unique Fast Food snacks that must be tried.
Shukubo – Japan is full of temples, and some of them have opened their doors and offer accommodation to tourists, it is a unique opportunity.
bento – These are Japanese lunchboxes, a true culinary art.
100 yen stores – It's like the 1.99 stores here in Brazil, but with a unique variety of products, there are infinite quality things that you are totally lost.
Japanese sweets – Japan has a unique variety of sweets and flavors, as well as releasing thousands of limited editions a year.
Capsule hotels – Made to serve workers who miss the last train, a unique accommodation experience.
Hiking and Trails – About 70 percent of Japan's area is covered by mountains. Japan has hundreds of hiking trails and mountaineering sites.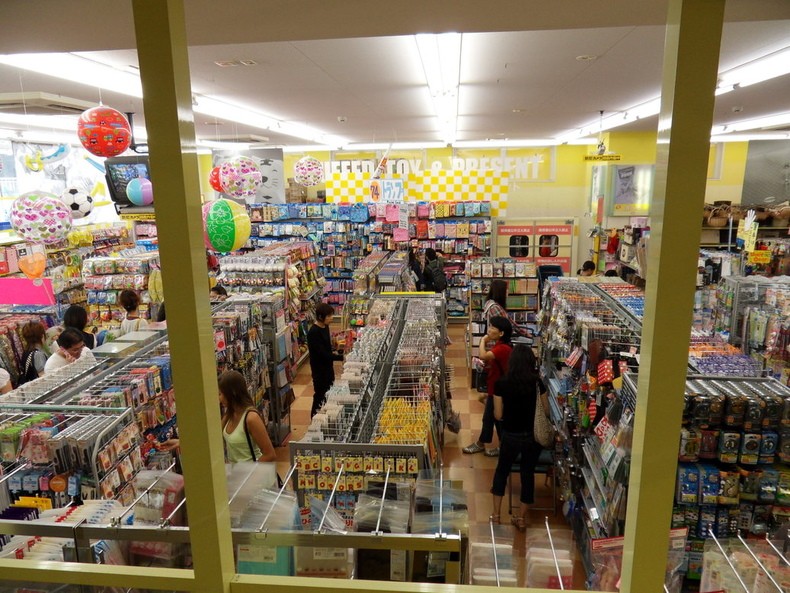 Odaiba – An artificial island in Tokyo Bay full of attractions and shops for entertainment and leisure.
Souvenir shop – Every place in the world has Souvenir stores, but in Japan there are thousands of them everywhere and with infinite varieties of products.
Beauty salons - Getting your nails and hair done in Japan is among the best in the world, plus great service and a different experience.
leaves in autumn – In autumn Japan becomes a paradise, many of Japan's temples, shrines, parks, gardens and avenues have a unique appearance, full of colors.
Events – Japan has hundreds of festivals and events every month, it's hard for you to visit Japan and not witness any event.
Hanabi – These are fireworks shows in Japan that usually involve a small outdoor party before the show. You can find people wearing yukata and some small snack stalls.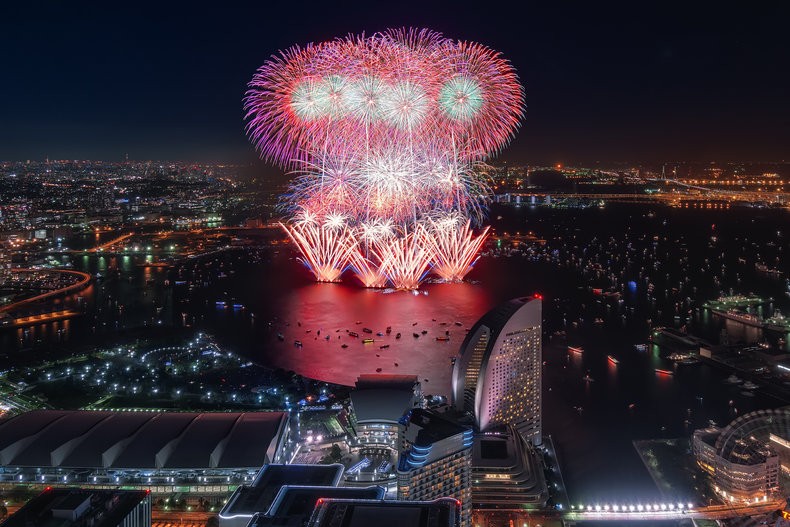 anime and manga – Japan has a giant animation industry that is successful all over the world, one of the factors that attracts foreigners to get to know Japanese culture.
Japanese language – The Japanese language is among the 10 most spoken in the world, and it has attracted many foreigners to learn this language, there are many factors that make this language very interesting.
Games Industry – Japan is a big game manufacturer, there are also numerous visual novels, besides Nintendo and Sony are located in Japan.
Technology – Japanese technology is known all over the world, and attracts thousands of curious people.
Education – Japan is known worldwide for having a good education, not only in schools but in everyday life.
Cleaning – Japan is clean, has an excellent waste separation and recycling system, in addition to the population's willingness to keep everything clean.
kawaii – When you are in Japan, you will be surprised by the excess of cuteness in everything.
There are thousands of other reasons, as time goes on, we will update this huge list. Leave your comment, about something that attracted you to culture and Japan.