In this article, we will answer a very simple question: How long is the trip to Japan? We're talking about the time it takes to get to Japan, whether by plane, ship or swimming.
The answer to this question is quite relative, it all depends on where you live, which airline, etc. In case you confused this question with how long can I travel on the japan as a tourist, the answer is at most 3 months.
How long does a plane trip to Japan take?
In September 2016 and 2018 I traveled to Japan from Goias state up until Narita Tokyo flying over Disney in Tokyo through Emirates Airlines that made a stopover in Dubai. I departed from Brasilia and again from Goiânia and had a stopover in São Paulo.
The trip lasted about 32 hours, including changing planes in São Paulo and Dubai. The time on the plane was about 15 hours from São Paulo to Dubai, and about 9 hours from Dubai to Tokyo, totaling 1 day on the plane.
Most flights from São Paulo to Tokyo take around 30 hours, with 1 day on the plane. Some airlines can take up to 50 hours, changing planes in up to 2 different countries before Tokyo.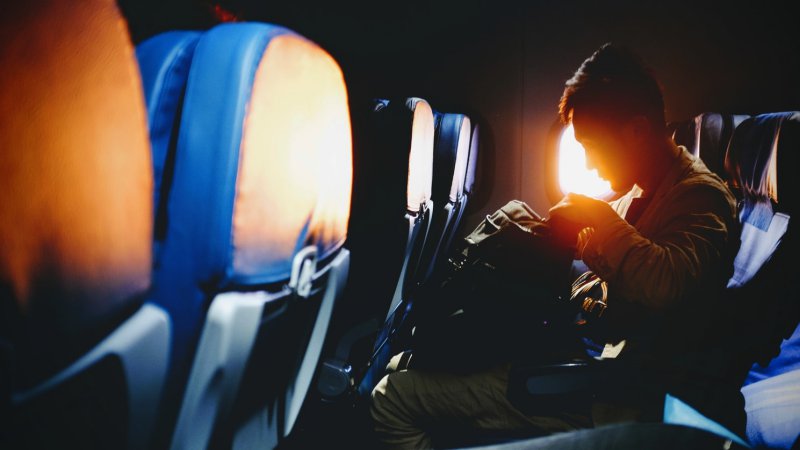 if you live in Portugal the journey is faster and usually takes around 16 to 20 hours. If you travel to Osaka or Sapporo, depending on the type of stopover you are taking, it can take up to 4 hours longer.
There are two ways to travel to Japan by plane through Brazil. You can use planes that cross Europe and Africa or planes that stop in the USA or CANADA and cross the Pacific Ocean.
I also made a video where he talks a little about it:
This will all depend on the cruise or freighter you take, most of them take around 40 to 60 days. A cruise or freighter trip usually makes several stops, requiring visas and vaccinations.
If the ship does not make stopovers, it can arrive in Japan in up to 15 days. Unfortunately, it's not easy to get boat trips to Japan without having to make changes or spend days in different countries.
Several other factors such as weather and weather can advance or delay your ship trip, some options may take up to 3 months to reach your destination. This option is more viable for those who want to know the seas, since its price is much higher.
The difference between a Freighter and a Cruiser is that a freighter doesn't take as many people and is usually cheaper. A ship trip must be booked well in advance, up to 6 months before the trip.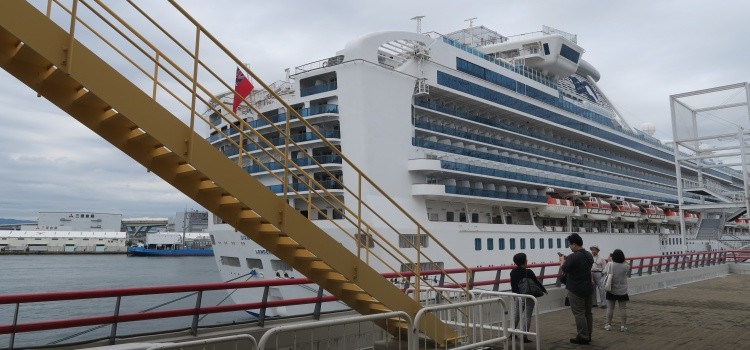 Curiosities about the time and distance of Japan
Below we will do some calculations and come to interesting and curious conclusions. The straight line distance between São Paulo and Tokyo is 18,555 Kilometers. Let's use this distance as a basis and make calculations using impossible transports.
If there were a route from Brazil to Japan for cars, a car traveling at 100km per hour would take about 7 days or 185 hours to reach the destination. This is calculating the 18 thousand kilometers in a straight line between São Paulo and Tokyo.
Unfortunately, no highway can always be straight. So if there is no sea, it would take us about 15 days by car, counting the curves and small breaks. Did you think if there was a tunnel that crossed the Pacific Ocean?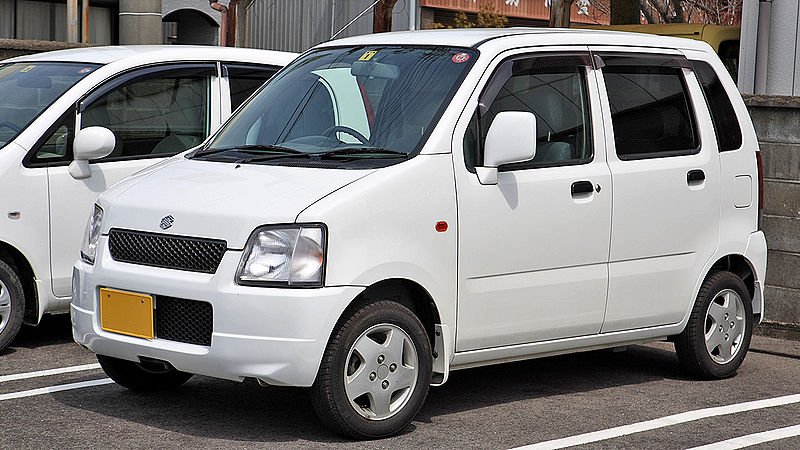 If it were possible to walk to Japan, it would take about 154 days walking at 5km per hour without a break to reach Tokyo. For a normal human being, it's impossible to go through all this without stopping. It would take up to a year or more to reach Japan on foot.
A bicycle running at 25km per hour would take around 30 days to reach Japan. A bullet train running at 300km per hour would take about 2 days to reach Tokyo.
A slug walking at a speed of 0.0099 km/h takes about 78093 days to reach Japan, or 213 years. I hope you enjoyed these trivia. If you liked it, share it and leave your comments.
Distance from Japan to other countries
In case you live in Japan and want to visit other countries, we will share a list of distance and travel time from Japan with several popular countries. Hope you like the list below:
Europe - Austria
Vienna (VIE) Vienna International Airport (VIE) to Tokyo 
Flight time: Approximately 11 hours and 30 min
Time difference: 8 hours early
USA
San Francisco (SFO) San Francisco International Airport (SFO) to Tokyo
Flight time: Approximately 11 to 12 hours
Time difference: 17 hours early
USA
Hawaii (HNL) Honolulu International Airport (HNL)
Flight time: Approximately 8 to 10 hours
Time difference: 19 hours early
Canada
Vancouver (YVR) Vancouver International Airport (YVR) to Tokyo
Flight time: Approximately 9 to 10 hours
Time difference: 17 hours early
Canada
Toronto (YTO) Pearson International Airport (YYZ) to Tokyo 
Flight time: Approximately 13 hours
Time difference: 14 hours in advance
South America
Brazil
Sao Paulo (SAO) Guarulhos International Airport (GRU) to Tokyo 
Flight time: Approximately 24 hours (Direct flight to Tokyo is Not available)
Time difference: 12 hours early
Brazil
Rio de Janeiro (RIO) Rio de Janeiro International Airport (GIG) to Tokyo 
Flight time: Approximately 24 hours (Direct flight to Tokyo is Not available)
Time difference: 12 hours early
Peru
Lima (LIM) Jorge Chavez International Airport (LIM) to Tokyo 
Flight time: Approximately 21 to 24 hours (Direct flight to Tokyo is Not available)
Time difference: 14 hours in advance
Argentina
Buenos Aires (BUE) Aeropuerto Internacional de Ezeiza (EZE) to Tokyo 
Flight time: Approximately 12 to 13 hours
Time difference: 12 hours early
Asia
China
Beijing (BJS) Beijing Capital International Airport (PEK) to Tokyo 
Flight time: Approximately 2 hour 30 min to 3 hours
Time difference: 1 hour early
China
Shanghai (SHA) Pudong International Airport (PVG) to Tokyo 
Flight time: Approximately 2 hour 30 min to 3 hours
Time difference: 1 hour early
China
Dalian (DLC) Zhoushuizi International Airport (DLC) to Tokyo 
Flight time: Approximately 3 hours
Time difference: 1 hour early
China
Macau (MFM) Macau International Airport (MFM) to Tokyo 
Flight time: Approximately 4 hours
Time difference: 1 hour early
Hong Kong
Hong Kong (HKG) Hong Kong International Airport (HKG) to Tokyo 
Flight time: Approximately 4 hours to 4 hours 30 min
Time difference: 1 hour early
India
Delhi (DEL) Indira Gandhi International Airport (DEL) to Tokyo
Flight time: Approximately 8 hours and 30 min. 
Time difference: 3.5 hours in advance
India
Mumbai (BOM) Chhatrapati Shivaji International Airport (BOM) to Tokyo
Flight time: approximately 9 hours
Time difference: 3.5 hours in advance
Indonesia
Jakarta (JKT) Jakarta International Soekarno-Hatta Airport (CGK) to Tokyo
Flight time: Approximately 8 hours 
Time difference: 2 hours early
Malaysia
Kuala Lumpur (KUL) Kuala Lumpur International Airport (KUL) to Tokyo
Flight time: Approximately 7 hours
Time difference: 1 hour in advance
Singapore
Singapore (SIN) Changi International Airport (SIN) to Tokyo
Flight time: Approximately 7 to 8 hours
Time difference: 1 hour early
South Korea
Seoul (SEL) Incheon International Airport (ICN) to Tokyo 
Flight time: Approximately 2 hours to 2 hours 30 min
Time difference: Same Time Zone
Seoul (00:00 AM) = Tokyo (00:00 AM)
Taiwan
Taipei (TPE) Taoyuan International Airport (TPE) to Tokyo 
Flight time: Approximately 3 hours to 3 hours 30 min
Time difference: 1 hour early
Thailand
Bangkok (BKK) Suvarnabhumi Airport (New Bangkok Airport) (BKK)to Tokyo 
Flight time: Approximately 6 hours
Time difference: 2 hours early
Vietnam
Hanoi (HAN) Noi Bai International Airport (HAN) to Tokyo 
Flight time: Approximately 4 hours and 30 min
Time difference: 2 hours early
Vietnam
Ho Chi Minh City (SGN) Tan Son Nhat International Airport (SGN) to Tokyo 
Flight time: Approximately 5 hours and 30 min
Time difference: 2 hours early
Oceania
Australia
Sydney (SYD) Sydney (Kingsford Smith) Airport (SYD) to Tokyo 
Flight time: Approximately 10 to 11 hours
Time difference: 1 hour late
Australia
Perth (PER) Perth Airport (PER) to Tokyo 
Flight time: Approximately 10 to 11 hours
Time difference: 1 hour late
Australia
Cairns (CNS) Cairns Airport (CNS) to Tokyo
Flight time: Approximately 8 hours
Time difference: 1 hour late
New Zealand
Auckland (AKL) Auckland Airport (AKL) to Tokyo 
Flight time: Approximately 11 to 12 hours
Time difference: 3 hours late
Christchurch (CHC) Christchurch International Airport (CHC) to Tokyo 
Flight time: Approximately 14 to 15 hours
Time difference: 3 hours late
Turkey - Turkey 
Istanbul ( IST) Istanbul Ataturk Airport ( IST) to Tokyo 
Flight time: Approximately 11 hours and 30 min
Time difference: 7 hours early
United Arab Emirates 
Dubai (DXB) Dubai International Airport (DXB) to Tokyo 
Flight time: Approximately 10 hours
Time difference: 5 hours early
South Africa
Johannesburg (JNB) Tambo International Airport (JNB) to Tokyo 
Flight time: Approximately 18 to 19 hours (Direct flight to Tokyo is Not available) 
Time difference: 7 hours early