Japan is dominated by kawaii culture, that's why we always find cute things in anime. There are some anime that exaggerate in cuteness, in this article we will make a recommendation list of these kawaii anime.
It is worth mentioning that most of these kawaii anime are usually too cute or nonsense (meaningless). Let's try to sort these cute anime by category, recommending kawaii anime of many different genres.
Several things can define whether an anime is cute or not. Some think that for anime to be cute, it needs to have chibi, moe and loli characters. Others think that it is enough to have shy and romantic characters, but that they can follow a realistic line and story.
If we take into account each criterion of cuteness, it will take forever to make the list of kawaii anime. I will try my best to deliver the best! Hope you like these cute anime!
Everyday life kawaii, moe and cute anime
The anime below are clearly defined as kawaii and moe, for their format, direction and art. Most of these anime are usually made for an audience of girls under the age of 16 or deal with light themes and everyday life.
Himouto! Umaru-chan – It tells the story of a girl who is beautiful and exceptional in studies and sport. When she gets home she becomes a lazy girl who just wants to play and eat. (Comedy)
Lucky Star – A kawaii anime that shows a lazy girl addicted to video games and anime together with her friends. Anime is full of references and nonsense comedy.
Ichigo Mashimaro – Four little girls who live with their big sister face various silly and funny adventures full of cuteness and unusual things.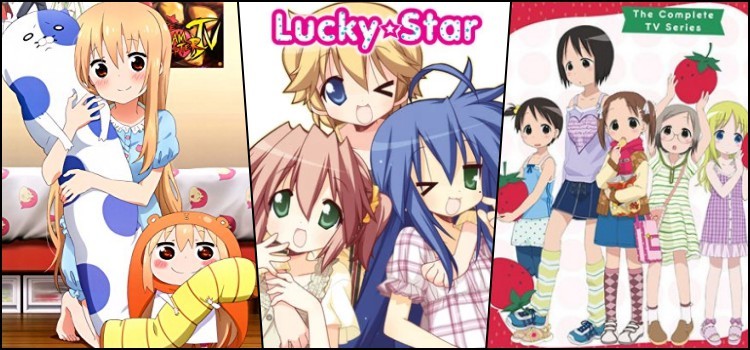 Azumanga Daioh – Another cute everyday comedy anime focused on the school life of 6 girls with different personalities.
Nichijou – One of the craziest nonsense and kawaii everyday life anime out there. There's not much to explain about it, just watch it!
Tamako Market – Another everyday life anime that shows a girl who runs a family mochi shop.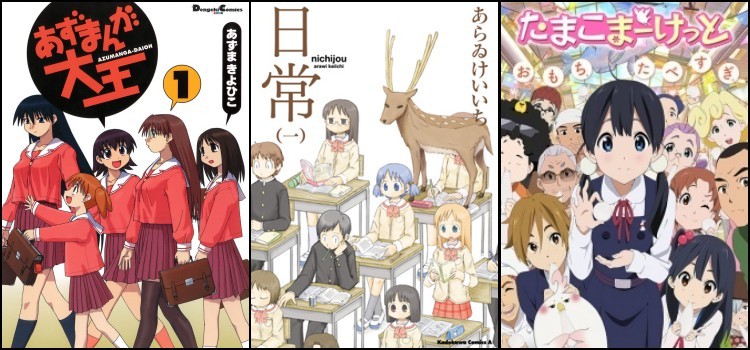 In addition to these, we can complete the list of everyday and cute anime with:
Mikakunin of Shinkoukei;
Love Live and other idol anime;
Hanamaru Youchien;
Acchi Kocchi;
Yuyushiki;
Minami-Ke;
Hetalia Axis Power;
Yuru Yuri;
Gochuumon wa Usagi Desu ka?
Cute and exciting kawaii anime
Usagi Drop – An exciting anime that exudes cuteness! It shows the story of a single man who at his grandfather's funeral, meets an illegitimate child of his. He decides to adopt this child and the anime shows the 2's daily life in a kawaii way.
K-On - One music anime almost mandatory for anyone who wants to watch something cute and moe. It tells the story of a band of cute girls who are in a light music school club.
Cardcaptor Sakura – An anime that made the childhood of many with its kawaii art style and still with a lot of action and adventure. The anime shows a high school girl who needs to gather magic cards with the help of her guardian Kero. Another anime that marked the childhood of many and that is also cute is called Sailor Moon (here's a tip)!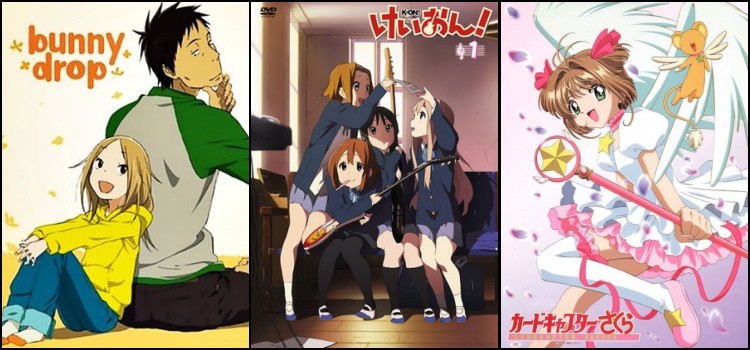 Suzumiya Haruhi no Yuutsu;
Non Non Biyori;
Hibike! Euphonium;
Shinryaku! Ika Musume;
Hibike! Euphonium;
Shinryaku! Ika Musume;
Romance anime considered cute and kawaii
There is a slew of romance anime, most of them feature cute and beautiful characters. Shyness is a great highlight for cuteness in these anime. We think it's best that you read our article on romance anime by clicking here. But let's cite some more famous and cute romance anime to finish this article. I'll bold the ones I think are the cutest.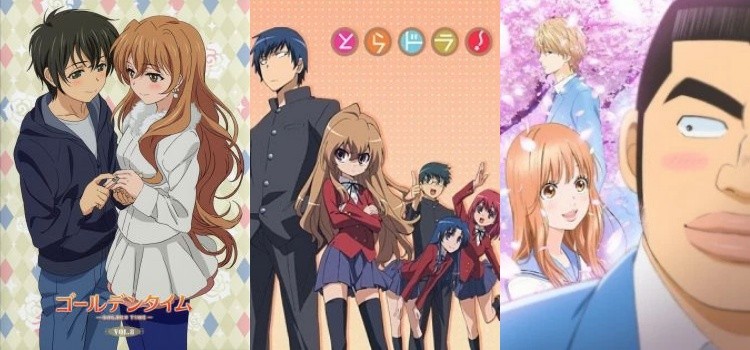 Sukitte Ii na yo;
clannad;
Shigatsu wa kimi no uso;
Nana;
Romeo x Juliet;
Bokura ga Ita;
Golden Time;
Toradora;
Ore Monogatari;
Zero no Tsukaima;
Kaichou wa Maid-sama!;
Lovely Complex;
Ao Haru Hide;
Kimi ni Todoke;
Akagami ga Shirayuki Hime;
The cutest, moe, cute and kawaii manga
To finish the article we are going to recommend some manga that are cute, kawaii, moe or cute. They will be listed and can be purchased from Amazon do Brasil.
We recommend that you read our other related articles: