Who doesn't like romance anime? Even the men of the most masculine are enchanted by the incredible love stories told in the anime. In this article, we will see a list of the most romantic anime of all time.
This is one of the most popular genres in the anime world, which usually portrays reality and detonates any cliche romance film. We will not number or place a ranking. In this list I will put only the anime that are really worth watching.
First, let's talk about the anime on the cover of the article Isshuukan Friends. He is not so romantic, but he is sad and dramatic, it shows the story of a boy who tries hard and be friends with a girl who loses his memory at the end of each week. Don't ask me why I mentioned it first, I just put it on the cover and decided to mention it, a little-known anime that deserves credit.
It is worth noting that most of the anime on this list can be watched on crynchyroll its official Anime Streaming platform, and you can watch them all for free.
Crying romantic anime
Many romantic anime makes us cry a lot. The anime list below can take a tear out of your eye:
Clannad
Anime composed of 2 seasons shows the life of Tomoya and Nagisa. They begin to narrow their relationship until they start a romantic life full of challenges. This is undoubtedly one of the best romance anime and one of the most beautiful of all time, with a great soundtrack and makes any grown man cry.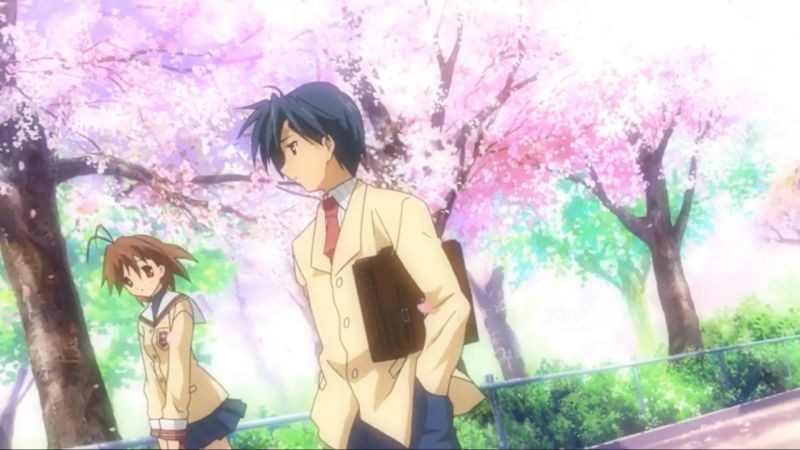 Sukitte II na yo
This anime tells the story of Tachibana Mei, who never made friends or had a boyfriend. Until a boy named Kurosawa Yamato showed interest in her and Mei's depressing life begins to change. The anime is short, beautiful, light and has 12 episodes, a great romance anime.
Shigatsu wa kimi no use
If you want to cry, watch this story that shows the depressing life of Arima Kousei, who lost the ability to play the piano. Until finally a wonderful girl named Kaori appears in his life and changes everything. The anime is spectacular, has beautiful art and 22 episodes.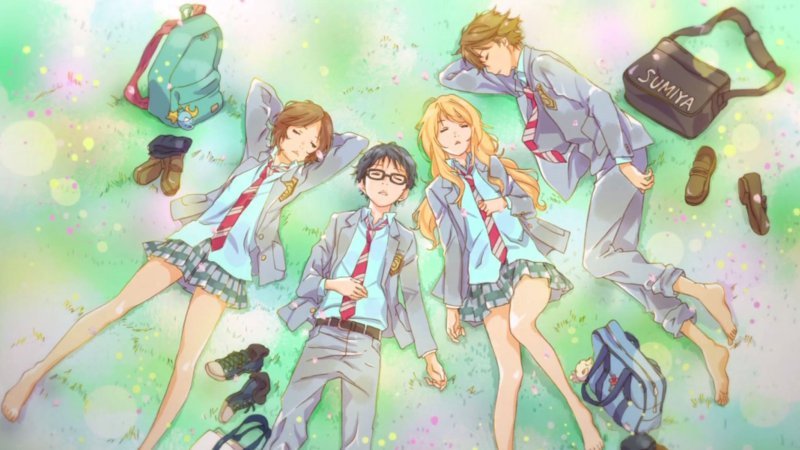 nana
This anime has a very adult atmosphere, tells the story of 2 girls named Nana who start living together. One is a vocalist for a band, the other wants a normal romantic life. Many things happen making it one of the most dramatic and exciting anime around.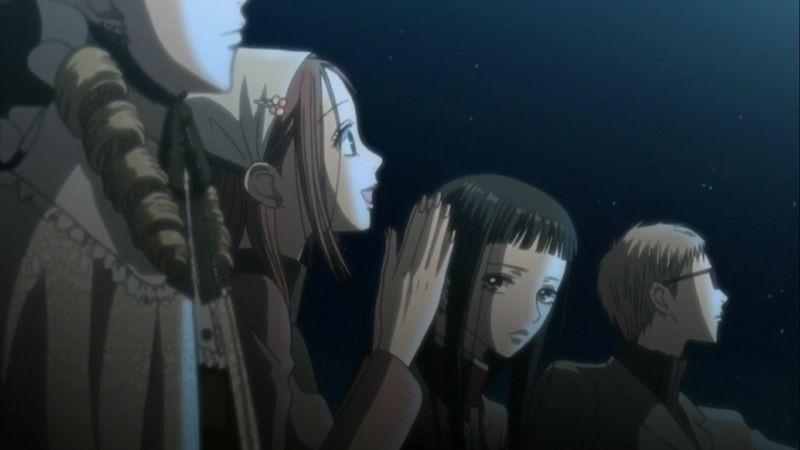 Romeo x Juliet
The tragic and famous love story told in animation and a slightly different way. However, the anime maintains the same drama and romance, making it a great option for those who appreciate this beautiful piece of romantic anime.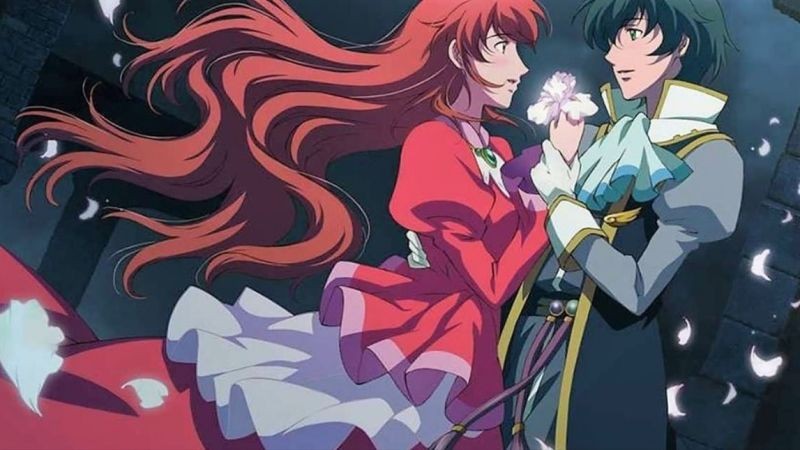 Bokura ga Ita
This anime tells the story of a girl who ends up getting involved with a boy she considers convinced, since she conquered 2 thirds of the girls. However, this boy hides a bitter past, whose protagonist will try to understand.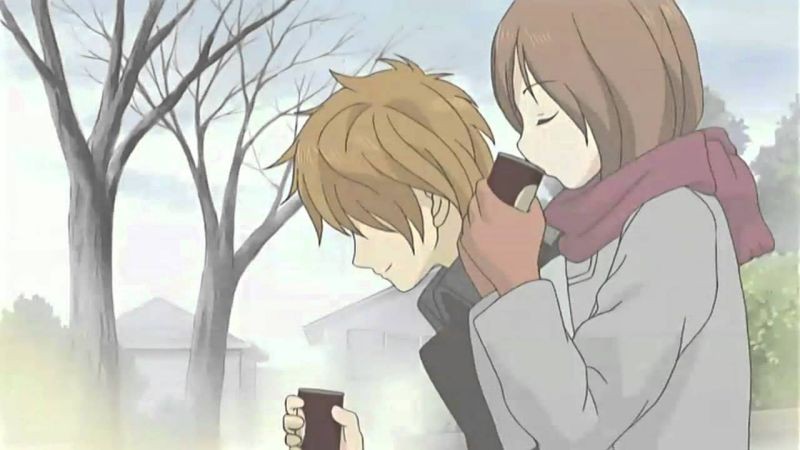 Honorable Mentions - Kokuhaku Jikkou Iinkai
Other crying romance anime
Kimi ga Nozomu Eien;
Ao Haru Ride;
Bokuga ga Ita;
Full Moon wo Sagashite;
Nagi no Asukara;
Plastic Memories;
Ef: A Tale of Melodies;
AnoHana;
Hanbun no tsuki ga noboru sora;
Angel Beats;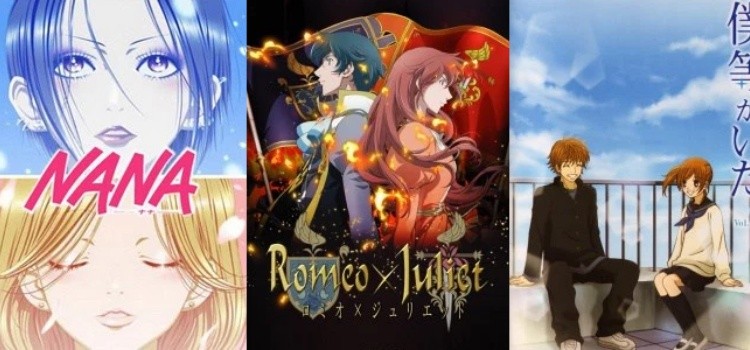 Good Romantic anime with comedy
Golden Time
This romantic comedy is set in college where a boy named Banri is attracted to a stalker girl named Kouko. The big problem is that in the past he had an accident in which he lost his memory. Perfect anime with 24 episodes that holds you from beginning to end.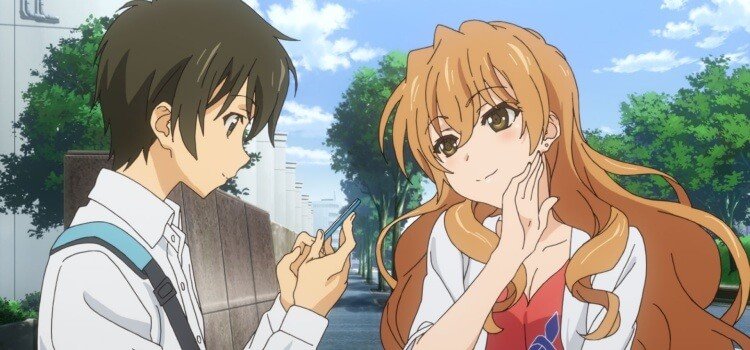 Toradora
It tells the story of Ryūji, a guy obsessed with cleanliness who has a scary look who is in love with a girl. He meets the friend of this girl called Taiga, a short girl tsundere who is in love with his friend, so the two partner to try to get closer to them. One of the most popular romance anime of all time.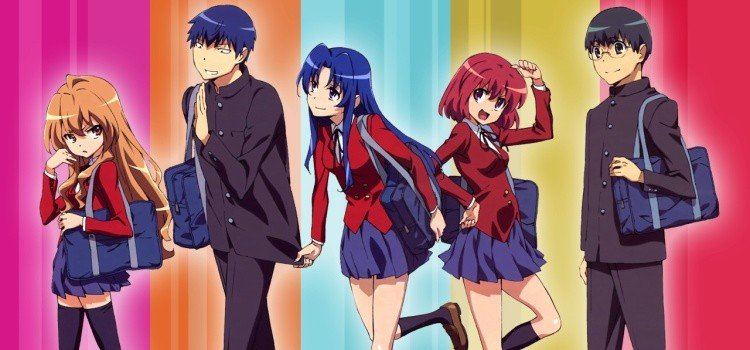 Pray Monogatari
A kawaii desu romantic comedy that tells the story of a giant guy who has never been loved, meets a beautiful girl who falls in love with him. Perfect anime from start to finish, full of comedy and cute scenes. A very peculiar romantic anime!
Romance is present in 90% of comedy anime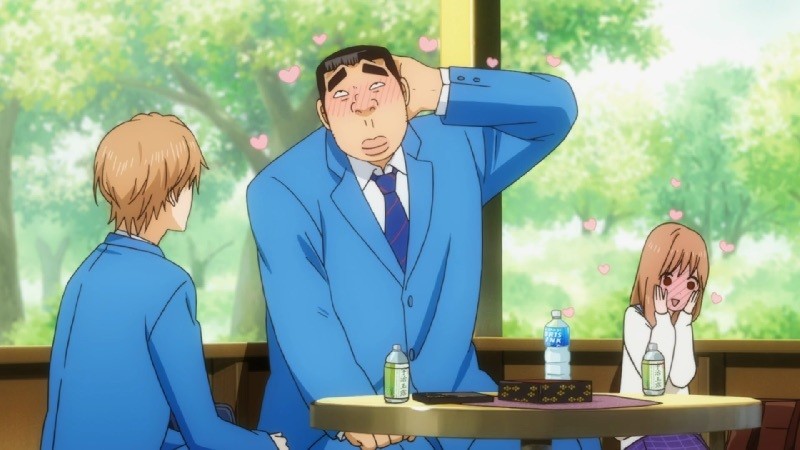 Zero no Tsukaima
A romantic comedy with action consisting of 4 seasons of 12 episodes. The anime tells the story of a Saito which is invoked by a girl named Louise from an otherworldly school of magic. He ends up becoming her mascot, and then a long love story begins.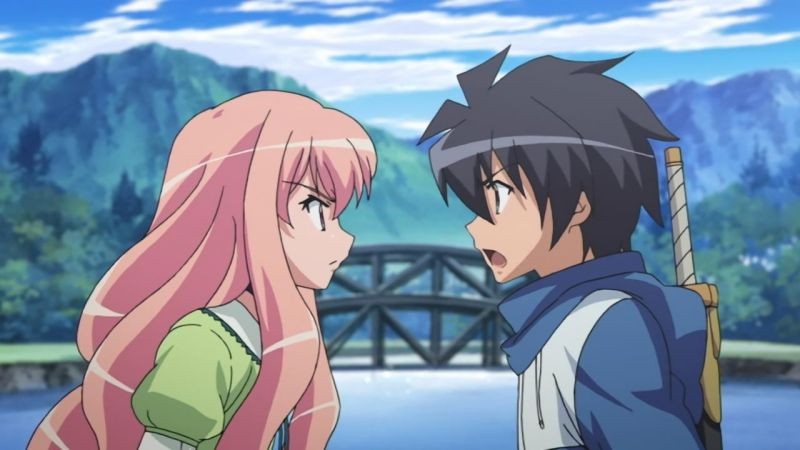 Kaichou wa Maid-sama!
The anime tells the story of a student president who is poor and works at a Maid-Café to maintain the house. Until the most popular boy in high school falls in love with her and starts chasing her, the big problem is that she hates boys.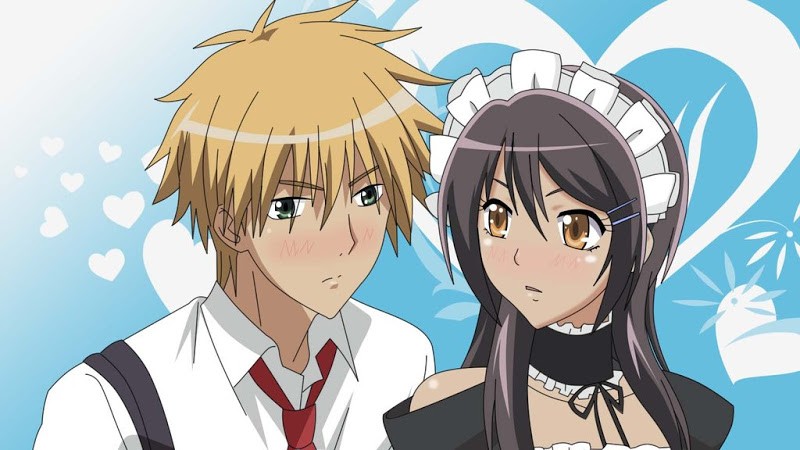 Lovely Complex
This romantic comedy tells the story of a tall girl and a short boy who are always fighting and teasing each other. Until things start to change and a complicated romance develops between the two. One of the romantic comedy anime most famous of all time. A very classic romance!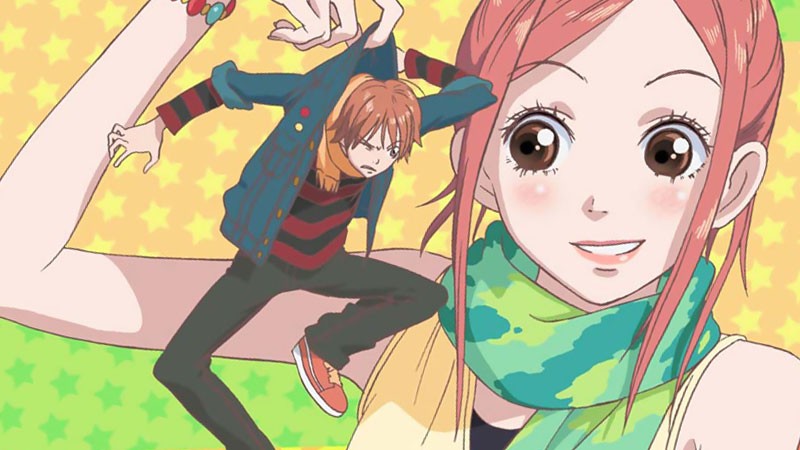 Other romantic comedy anime:
Oregairu;
Niseikoi;
Sakurasou no pet na kanojo;
Haganai;
Tonari no Kaibutsu-kun;
Ouran Highschool Club Host;
Special A;
Gekkan Shoujo Nozaki-kun;
Nodame Cantabile;
Honey And Clover;
Pray no Imouto ga konnani kawaii wake ga nai;
Fruits Basket;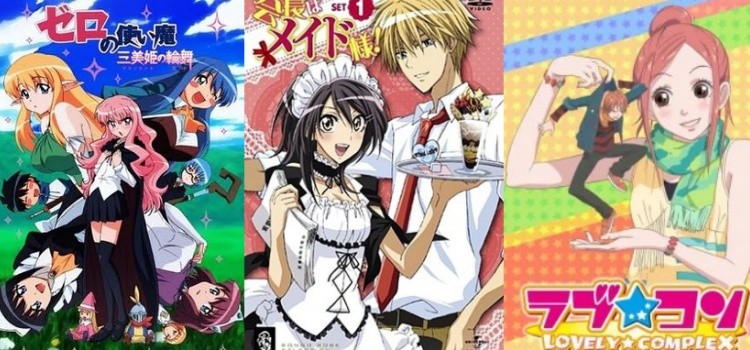 Cute romance anime (Kawaii)
Ao Haru Hide
The anime tells the story of Futaba, who likes a boy named Kou, when trying to get close to him everything went well until he disseems. When Kou reappears again, some more very dramatic problems arise.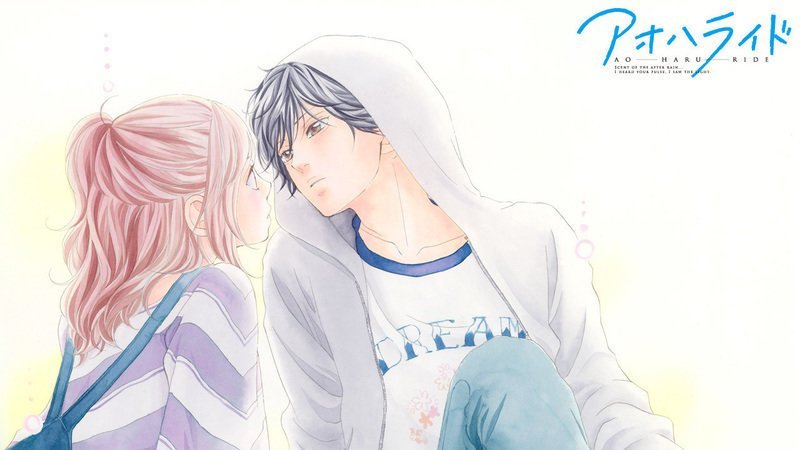 Kimi ni Todoke
This anime tells the story of Sawako an innocent girl who ends up scaring colleagues because of her name and appearance that reminds Sadako of the Call. Until she meets and falls in love with a boy, but as they are both slow the romance is cute and slow, but it is still considered one of the best shoujo romance anime of all time.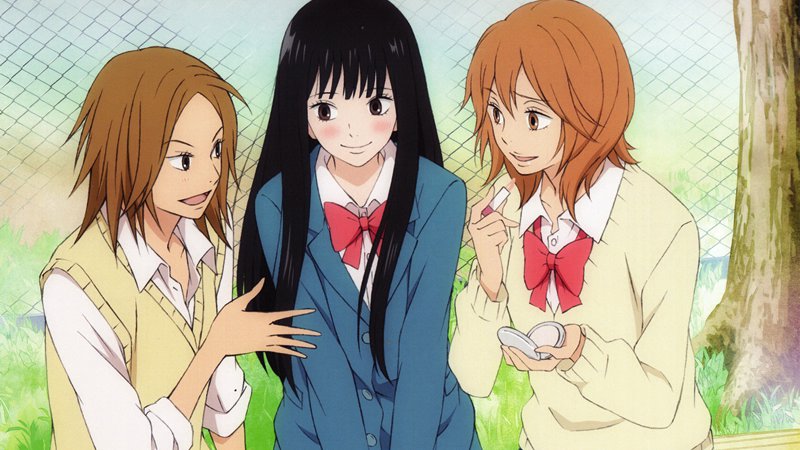 Akagami ga Shirayuki Hime
The name of the anime is literally "The red hair of snow-white", tells the story of a girl who wants to become a herbalist, who meets a prince from a neighboring kingdom. The story progresses a little slow, but it's a cute romance anime.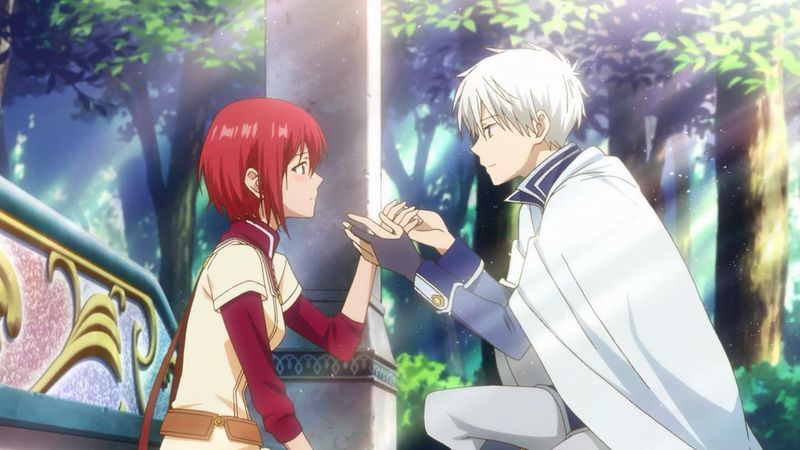 Other kawaii romance anime:
Sasameki Koto;
Kanon;
Sakura Trick (yuri);
Kareshi Kanojo no Jijou;
School Rumble;
Amagami SS;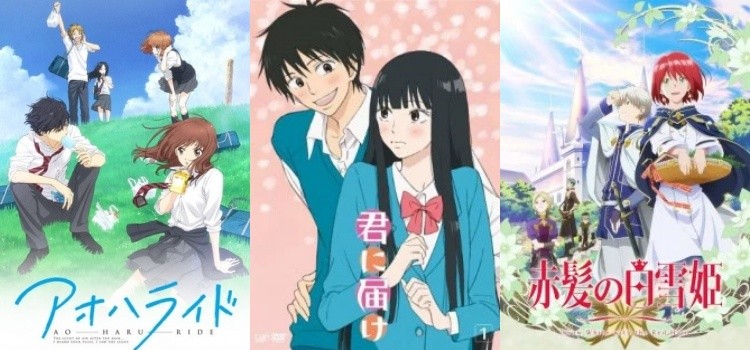 Other Good romance anime
We recommend that you also read our article: Romance anime with children.
The list of romantic anime is really long. Unfortunately, it's not good to put a giant list for you to read, but I want to make honorable mentions to the famous film that launched this year Kimi no na wa and all other Makoto Shinkai films that are novels.
The film of Kimi no na wa tells the story of 2 young people from distant cities who begin to change bodies, one of the best romance anime of all time, dominated the Japanese and world animation box office.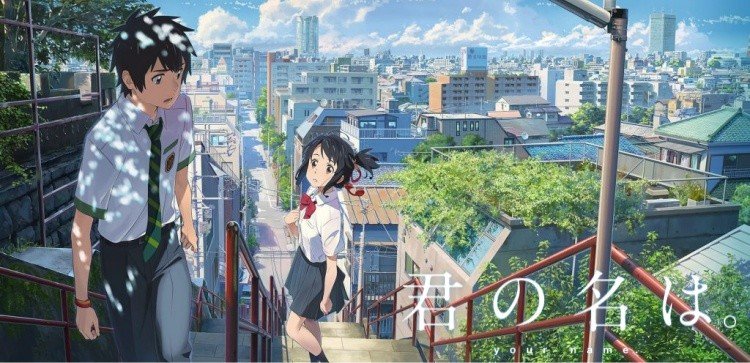 several others action anime or comedy focuses a little on romance, like Kokoro Connect, Sword Art Online, Norame Cantabile and several others that you can't miss. To end the article I would like to leave a brief list of more romance anime that I recommend researching and watching later and also an extra AMV.
ReLife - comedy, everyday life, romance;
Tsuki ga kirei - School romance anime;
chobits - romantic comedy;
Plastic Memories - Romance, Drama to make you cry;
Guilty Crown - Action with a beautiful romance;
Koi Kaze;
Hana Yori Dango;
Onegai Teacher;
Masamune-Kun no Revenge - Romantic Comedy;
Nisekoi - romantic comedy;
Bakuman;
Accel World. - Action;
Aldnoah.Zero. - Action;
Gekkan Shoujo Nozaki-kun - romantic comedy;
Re: Zero Kara Hajimeru Isekai Seikatsu - Action;
Romance Manga
Below we will share some romance manga that are available in Brazil:
TOP 100 romance anime
Finally, I will share a ranking of the 100 best romance anime according to a poll that received more than 700,000 votes. This TOP will only have the name of the anime because it is massive. It does not mean that the focus of anime is romance, the ranking considers the best romance anime of all time.
I hope you enjoyed our list of romance anime! Have you seen them all? You can suggest romance anime in the comments of the site!
Kaichou Wa Maid-sama
Toradora!
Sukitte Ii na yo
Kamisama Kiss
Wolf Girl and Black Prince
Kimi ni Todoke
Blue Spring Ride
My Little Monster
Ouran High School Host Club
Special A
Lovely Complex
Noragami
Shigatsu Wa Kimi No Uso
Golden Time
Fruits Basket
Akagami No Shirayukihime
Yona of the Dawn
Nisekoi
Inu x Boku Secret Service
The Pet Girl of Sakurasou
Spice and Wolf
Vampire Knight Guilty
Snow White with the Red Hair
Itazura na KISS
Skip Beat!
Your Name
Zero no Tsukaima
Your Lie in April
Pray Monogatari
Stigma of the Wind
Kokoro Connect
Plastic Memories
Charlotte
Tonari no Kaibutsu-kun
Anohana: The Flower We Saw That Day
Bokura ga Ita
Junjo Romantica: Pure Romance
Spirited Away
Clannad
Kyoukai No Kanata
Inu-x-boku-secret-service
Chivalry of a Failed Night
Hiiro no Kakera
Rosario + Vampire
Kotoura-san
Sword Art Online
Lovestage
Sekai-ichi Hatsukoi
Gosick
Vampire Knight
Love, Chunibyo & Other Delusions!
Cardcaptor Sakura
Diabolik Lovers
Sailor Moon
High School DxD
Steins;Gate
Guilty Crown
Nodame Cantabile
Fushigi Yuugi
The Story of Saiunkoku
One Week Friends
Is It Wrong to Try to Pick Up Girls in a Dungeon?
Kiss Him, Not Me
Peach Girl
Btooom!
Akatsuki No Yona
chobits
Dance With the Devils
Nagi no Asukara
Koe no Katachi
Junjō Romantica
[Orange]
Fate/stay night: Unlimited Blade Works
Rurouni Kenshin: Trust
Eureka 7
Spice and Wolf II
Naruto Shippuden
Boys Over Flowers
The Wallflower
Kodocha
Shakugan no Shana III
Oh My Goddess!
Marai Nikki
Hotarubi no Mori and
Kotonoha No Niwa
Dusk Maiden of Amnesia
Please Teacher!
Yahari Ore no Seishun Love Come wa Machigatteiru;
Karen
Akame ga KILL!
Yuri!!! On Ice
Amagami SS
Tokyo Mew Mew
Relife;
Watashi ga Motete Dousunda;
Ai Yori Aoshi;
Nana;
Full Metal Panic!
monogatari
List of romance anime movies
Finally, let's leave a list of the best romance anime movies for you to research and watch:
Responsive Table: Scroll the table to the side with your finger >>
| | |
| --- | --- |
| your name. | 2016 |
| Howl's Moving Castle | 2004 |
| Josee, the Tiger and the Fish | 2020 |
| Given | 2020 |
| Rascal Does Not Dream of a Dreaming Girl | 2019 |
| Kimi no Suizou wo Tabetai | 2018 |
| Hotarubi no Mori e | 2011 |
| Doukyuusei | 2016 |
| Fate/stay night: Heaven's Feel III. spring song | 2020 |
| The Stranger by the Shore | 2020 |
| Fate/stay night: Heaven's Feel II. lost butterfly | 2019 |
| Saekano: How to Raise a Boring Girlfriend Fine | 2019 |
| The Girl Who Leapt Through Time | 2006 |
| Whisper of the Heart | 1995 |
| Fate/stay night: Heaven's Feel I. presage flower | 2017 |
| Love, Chunibyo & Other Delusions! : Take On Me | 2018 |
| Redline | 2009 |
| Sekai-ichi Hatsukoi: Yokozawa Takafumi no Baai | 2014 |
| Sekai-ichi Hatsukoi: World's Greatest First Love – Proposal-hen | 2020 |
| From Up on Poppy Hill | 2011 |
| The Wind Rises | 2013 |
| Ride Your Wave | 2019 |
| The Night is Short, Walk On Girl | 2017 |
| The Garden of Sinners 2: …And Nothing Heart. (Murder Speculation Part A) | 2007 |
| Kase-san & Morning Glories | 2018 |
| Tamako Love Story | 2014 |
| The Garden of Words | 2013 |
| Anohana: The Flower We Saw That Day | 2013 |
| Hanasaku Iroha: Home Sweet Home | 2013 |
| Pretty Guardian Sailor Moon Eternal 2 | 2021 |
| Macross Frontier 2: Sayonara no Tsubasa | 2011 |
| Orange -Mirai- | 2016 |
| Meiji Tokyo Renka : Yumihari no Serenade | 2015 |
| Words Bubble Up Like Soda Pop | 2021 |
| Sora no Aosa wo Shiru Hito yo | 2019 |
| Haikara-San: Here Comes Miss Modern Part 1 | 2017 |
| DAKAICHI: I'm being harassed by the sexiest man of the year- Spain Arc | 2021 |
| The Princess and the Pilot | 2011 |
| Twittering Birds Never Fly ~The Clouds Gather~ | 2020 |
| Pretty Guardian Sailor Moon Eternal 1 | 2021 |
| Children Who Chase Lost Voices | 2011 |
| Yes ka No ka Hanbun ka | 2020 |
| Macross Frontier 1: Itsuwari no Utahime | 2009 |
| Super Dimensional Fortress Macross: Do You Remember Love | 1984 |
| The Place Promised in Our Early Days | 2004 |
| Macross Plus Edition | 1995 |
| Hello World | 2019 |
| 5 Centimeters per Second | 2007 |
| Date a Live : Mayuri Judgement | 2015 |
| Big Fish & Begonia | 2016 |
| Urusei Yatsura 2: Beautiful Dreamer | 1984 |
| Kimagure Orange Road: I Want to Return to That Day | 1988 |
| Omoi, Omoware, Furi, Furare | 2020 |
| Meiji Tokyo Renka 2: Hanakagami no Fantasia | 2016 |
| Over the Sky | 2020 |
| Hal | 2013 |
| Urusei Yatsura 5: The Final Chapter | 1988 |
| New Kimagure Orange Road: Summer's Beginning | 1996 |
| Fuse: Memoirs of a Huntress | 2012 |
| Bungaku Shoujo | 2010 |
| I've Always Liked You | 2016 |
| Aura: Koga Maryuin's Last War | 2013 |
| The Red Turtle | 2016 |
| Marmalade Boy | 1995 |
| Haikara-San: Here Comes Miss Modern Part 2 | 2018 |
| Burn the Witch | 2020 |
| Maison Ikkoku: Kanketsuhen | 1988 |
| Love, Chunibyo, & Other Delusions! Rikka Version | 2013 |
| Dance with Devils : Fortuna | 2017 |
| Air | 2005 |
| Hayate the Combat Butler! Heaven is a Place on Earth | 2011 |
| Eureka Seven: Good Night, Sleep Tight, Young Lovers | 2009 |
| They Were Eleven | 1986 |
| Revolutionary Girl Utena: The Adolescence of Utena | 1999 |
| The Moment You Fall in Love | 2016 |
| Crystal Sky of Yesterday | 2018 |
| Urusei Yatsura 1: Only You | 1983 |
| Flavors of Youth | 2018 |
| Penguin's Memory: Shiawase Monogatari | 1985 |
| Urusei Yatsura 3: Remember My Love | 1985 |
| The Case of Hana & Alice | 2015 |
| Urusei Yatsura 6: Always My Darling | 1991 |
| The Kabocha Wine: Nita no Aijou Monogatari | 1984 |
| Psychic School Wars | 2012 |
| Ohayo! Spank | 1982 |
| Gokinjo Monogatari | 1996 |