In this article, we are going to see the best forbidden love anime. Have you ever watched an anime where romance or love is forbidden? Is there anything sadder than forbidden love? Most of the time this happens because of family, society, age, war and racism.
Incest is one of the most popular topics when it comes to anime with forbidden love. In this article we separate a complete list of anime where love is somehow forbidden.
I will start the article by quoting one of the most popular anime of 2018 called Darling in the FranXX which presents a utopia where the only people who have the possibility of relating are also prohibited from doing so. A very important factor in the story, as it revolves a lot around the romance of the characters.
The anime tells the story of young couples who pilot robots in strange ways to fight the bears that threaten the "humans". The protagonist is unable to pilot with his partner and later encounters a different and seemingly threatening partner that he was able to pilot with, but putting his life at risk.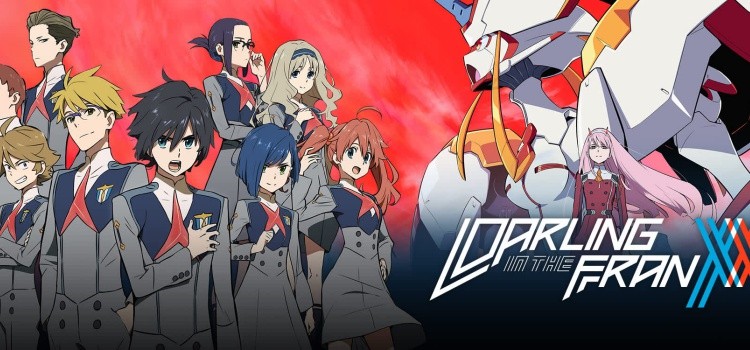 Anime where forbidden love involves races and social classes
Social classes and races are topics covered in some romance anime, below we will see some popular ones:
Nagi no Asukara – A great anime that addresses the topic of racism between human beings who live under the sea and those on land.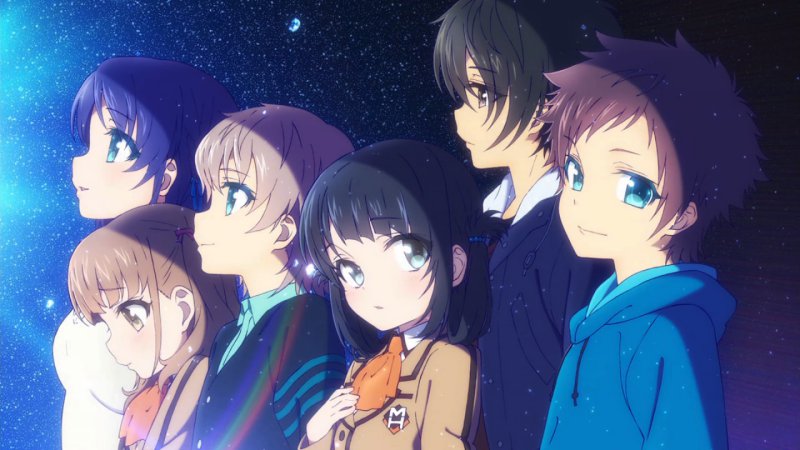 The Rose of Versailles – A 40-episode anime that shows the life of a young woman from an Austrian royal family who needs to marry an heir from France.
Akagami no Shirayuki-hime – This very cute and light anime tells the story of a pharmacist and a prince who develops a romance little by little. The big problem is that the country's societal expectations forbid Prince Zen from pursuing a relationship with someone of lesser status.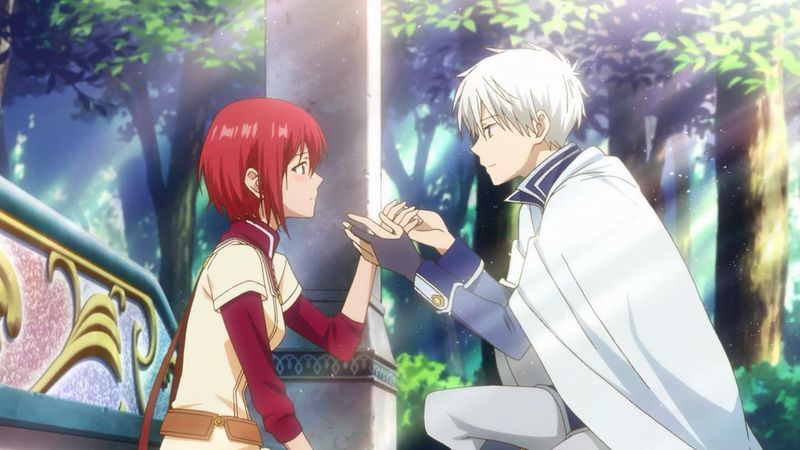 Eikoku Koi Monogatari Emma – This anime is set in 19th century England, where a hardworking maid falls in love with the son of a wealthy family.
Kotonoha no Niwa – A very popular film that shows the romance of a 15-year-old boy who designs shoes with a middle-aged woman who meets him in a garden.
Anime where forbidden love is not human
Anime where there is romance between aliens, spirits, supernatural, chimeras, women with tails and ears is not uncommon. Below we will try to list anime where this happens, but where the focus on this subject is a little more addressed:
Plastic Memories // chobits – These 2 anime show the romance of a boy and a robot. Both are very good and I highly recommend them!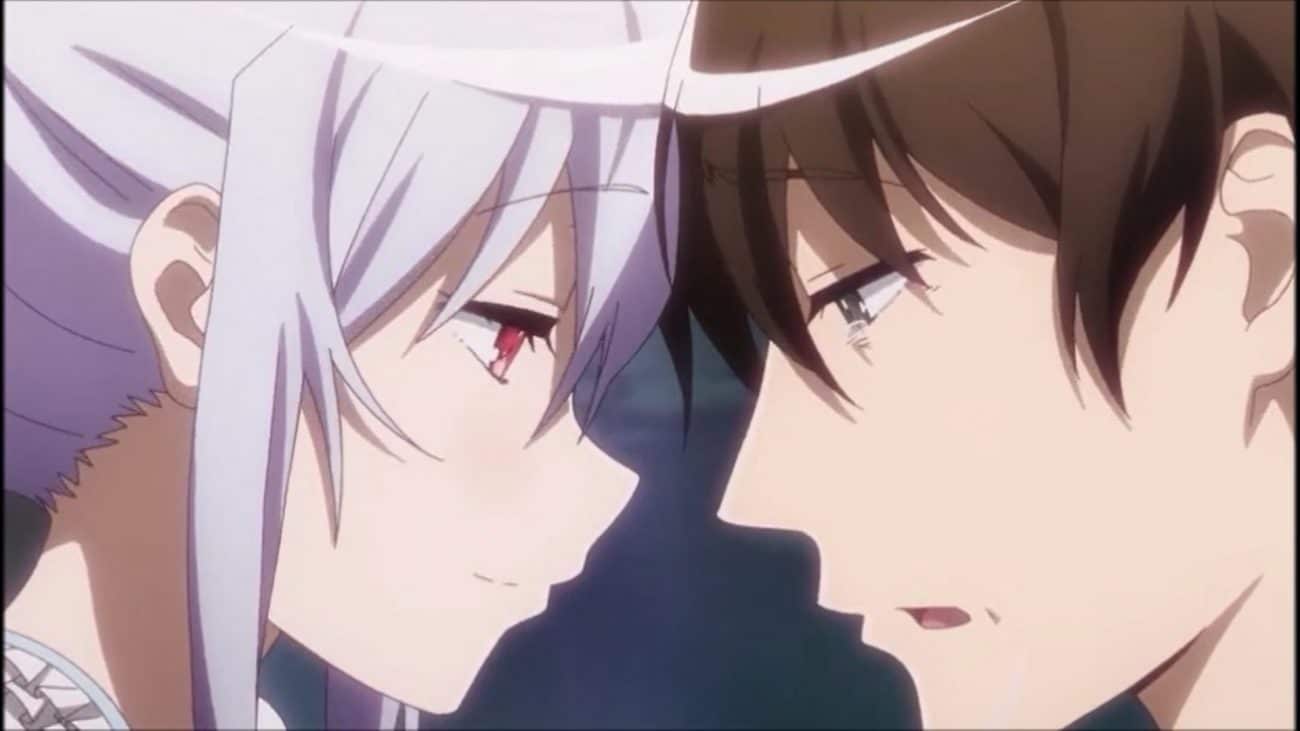 Onegai Teacher – An eighteen year old boy who appears to be fifteen years old enters into a physical relationship with his busty teacher, who is also an alien. Seems legit.
Hotarubi no Mori and – It tells the story of a human who falls in love with a spirit.
Kemonozume – Shokujinki are a race that lives in the shadows and eats monsters. The anime tells the story of someone who falls in love with a Shokujinki woman.
Mizu ni Sumu Hana
Rosario + Vampire
Below are some anime specifically involving vampires:
Trinity Blood;
Vampire Hunter D:
bloodlust; Blood+;
Fortune Arterial;
Karin;
Tsukuyomi:
Moon Phase;
Dance in the Vampire Bund;
Kurozuka;
vampire
Knight;
Anime where love is forbidden by wars and factions
Many anime have forbidden loves because of wars and factions, one of them has already been mentioned (Darling in the FranXX) now let's see others below:
Romeo vs Juliet – This anime is based on the classic work of Williams Shakespeare, but it manages to go much further with a more original story with plenty of action and a sad romance. We also recommend another similar one Kishuku Gakkou no Juliet.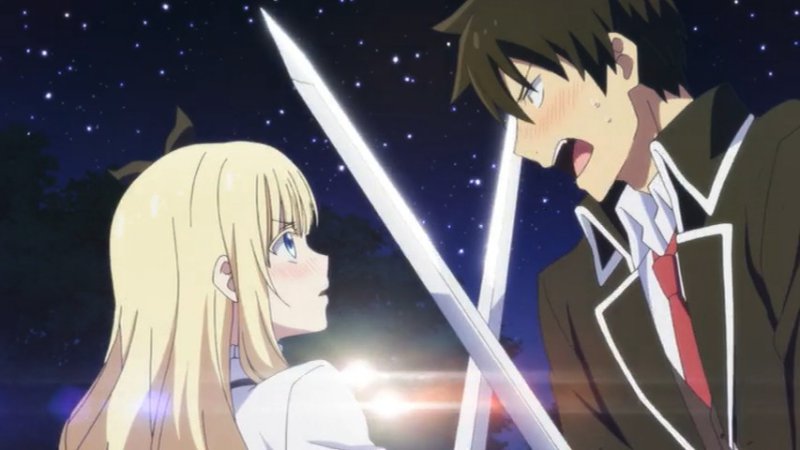 Basilisk – This anime shows the story of 2 characters that belong to different clans of ninjas that are rivals. They must decide between killing the person they love or destroying their own clan.
Jin-Roh: The Wolf Brigade – Kazuki is unable to obey the order to execute a young woman who ends up committing a suicide bombing. He is sent to a training camp for reevaluation and later he meets the deceased's sister, where a peculiar bond develops between them. (OVA);
Kemonozume also fits into this category;
Anime where forbidden love is incest
At japanese culture of incest it is not frowned upon, until it was classified as a health risk. Several anime usually approach a forbidden romance, mainly between brothers. The anime in this section will address incest as the main theme.
Pray no Imouto ga Konna ni Kawaii wake ga nai – This anime tells the story of 2 brothers who don't have a good relationship, but when they discover that their younger sister is an otaku addicted to eroge, the relationship of the 2 gets closer. From the synopsis it may seem like something very perverted, but the anime is great, fun, innocent and among my favorites.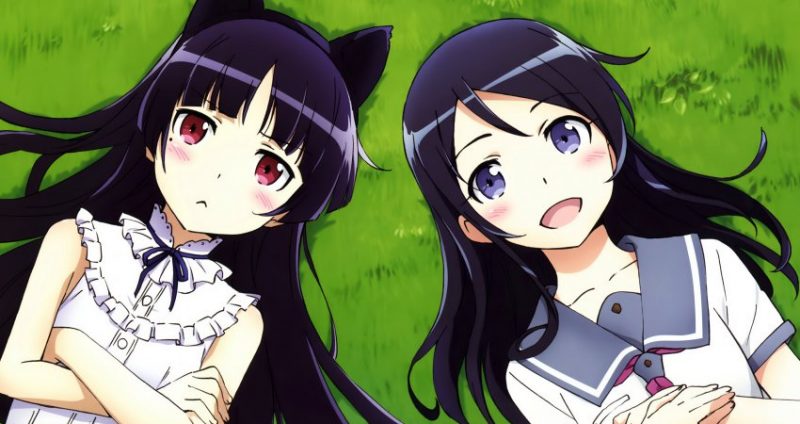 Ero manga sensei – From the same creator as the previous anime, he manages to approach an adult theme in an innocent way without immoral things and involving younger sisters. In this comedy we find a light novel author who has the illustrations made by his sister who is a hikikomori.
KissXsis – this anime ecchi comedy shows 2 sisters in love with their stepbrother, always doing provocative things to him.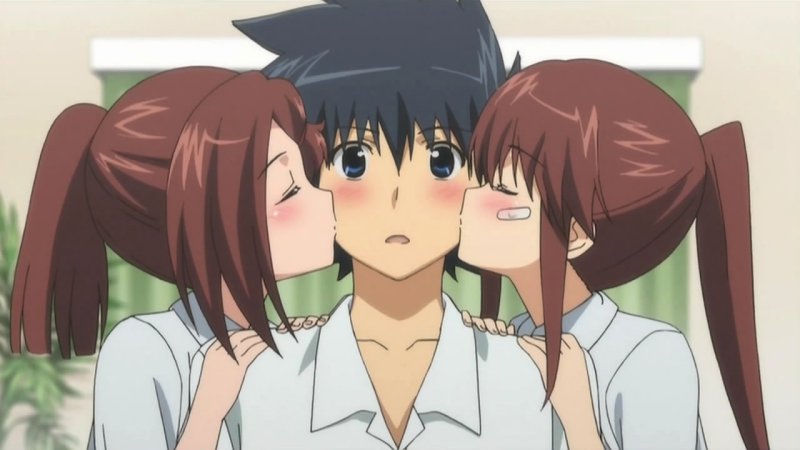 Marmalade Boy – A 76-episode anime that tells the romance of 2 half brothers.
Yosuga no Sora – an anime ecchi very heavy show that shows several relationships, including an incest between brothers.
Other anime where incest is forbidden love:
Aki Sora: Yume no Naka
Saikin, Imouto no Yousu ga Chotto Okashiinda ga
Mahouka Koukou no Rettousei
To love-Ru-Trouble Darkness
Grisaia no meikyuu
Boku wa imoto ni koi o suru
Angel Sanctuary
Koi Kaze
Canvas 2
I hope I didn't mention any adult anime on this list, since I didn't look for much information about these anime, but know that if you look you'll find a lot. Despite not being the focus of the article, we will cite below some incest anime that involve people of the same sex as a Yuri or yaoi.
candy boy
super lovers
Shoujo Kakumei Utena
Other forbidden love anime
To finish the article I will leave a list with other anime that I could not categorize:
Ef: A Tale Of Memories;
Kurozuka;
Pandora Hearts;
Ginban Kaleidoscope;
Hakushaku to Yousei;
Hatenkou Yuugi;