Do you know the entire history of the car manufacturer Toyota? Many people like Toyota cars, one that became very popular was the Corolla, which is one of the most purchased cars of the Toyota brand in Brazil.
Toyota is one of the most famous manufacturers for building high quality, comfortable and long lasting cars, but more expensive. In this article, we will see some facts about Toyota, how it was formed and its popularity in Brazil.
Toyota was founded on August 28, 1937, it was founded by Kiichiro Toyoda in a town called Koromo, which due to its great success was renamed Toyota, located in Aichi Prefecture.
On January 23, 1958, Toyota opened an office in São Paulo, marking its presence in Brazil and making many people happy. With its 50 years in the auto industry, Toyota has sold over 44 million worldwide.
Its presence in the United States began around 1968 and within a few years it surpassed millions of vehicles sold. Toyota was the first car manufacturer to produce more than 10 million vehicles a year.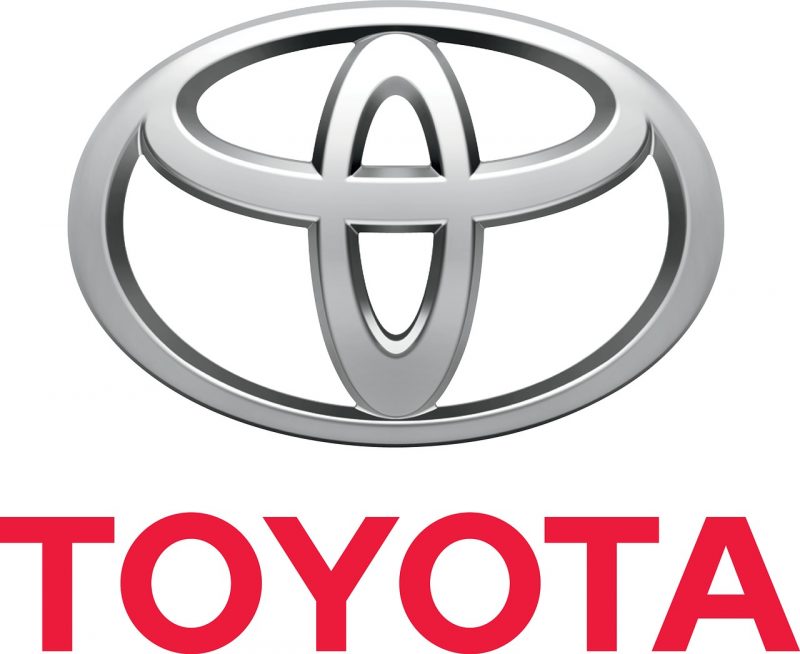 Toyota's success story
Sakichi Toyoda had his company since 1933 called Toyoda Automatic Loom. His son Kiichiro decided to change Toyoda's name to Toyota just because of the try that formed the da [だ] and added 2 more dashes [とよだ = 10].
Both words are written with the characters [豊田], but Toyota [とよた] is left with 8 dashes, which is considered a lucky number. And what a lucky company! Both for her and for consumers.
Around the year 1934 the company produced its first 6-cylinder engine named Type A, thus using it in its first prototype of a passenger car.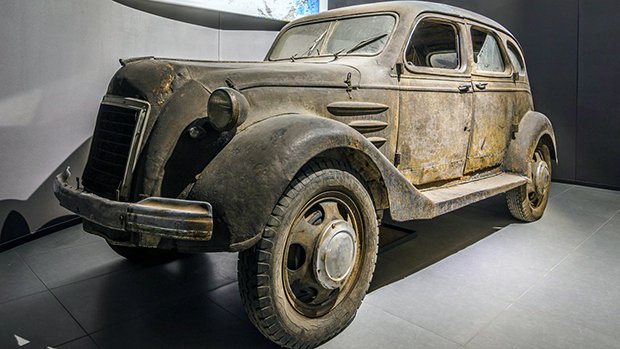 Toyota's first car was called AA. Before automobiles, the company only produced loom machines. Kiichiro reverse-engineered other cars to complete his first automobile.
The company was one of the first to apply the famous method Kaizen, focusing on productivity, efficiency and avoiding waste. Toyota received several quality awards, and reached the position of World's Largest Automaker in 2006.
Toyota currently has more than 5 world headquarters, 15 design, research and development centers and more than 69 production plants that sell in more than 160 countries.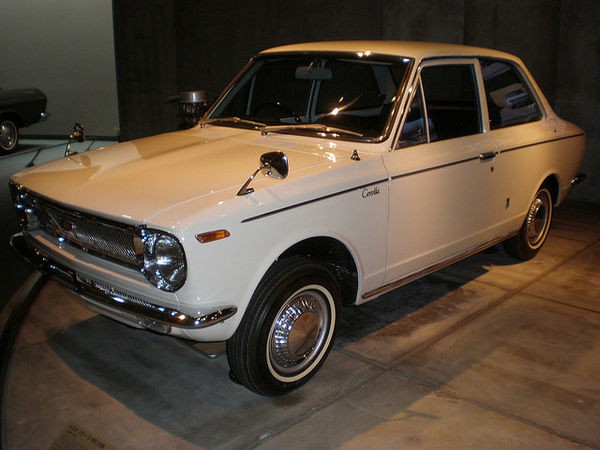 Toyota is also active in other areas such as the production and sale of boats and engines, forklifts and other industrial equipment. Toyota even got involved in real estate, biotechnology and agriculture.
Toyota's most successful cars
The Corolla has already surpassed 22.65 million sales, and has already conquered the rank of Toyota's and the world's best-selling car of all time. In Brazil, cars like Corolla, Hilux, Etios, Prius and Yaris are the ones that stand out from the brand. Unfortunately in Brazil with huge taxes, these cars are expensive and considered a bit of luxury.
The company's success story is impressive, in 1994 it showed its concern for the environment by developing a car capable of reducing pollutant emissions. In 1995 the company has already started to develop the hybrid model that mixes electricity and gasoline.
In Japan the Toyota Pirus is one of the most popular cars, in addition to the Aqua, Voxy, Sienta and thousands of Japanese-style cars (kei jidosha) such as the Daihatsu Tanto. All these mentioned cars are in the list of the 10 best selling cars in Japan of their time.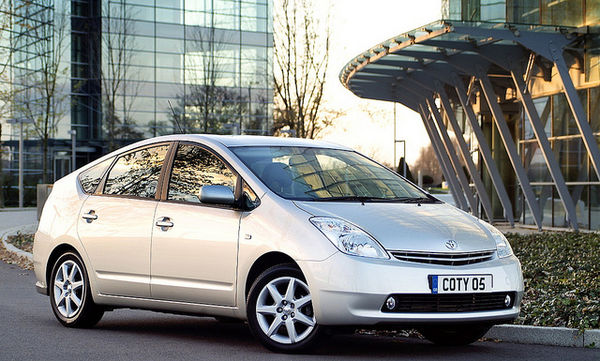 Toyota car list
To end the article, we will leave a list of cars from the famous Toyota. Don't expect them all to appear on the list, not least because every year a new car appears. If you liked the article, share it and leave your comments.
Toyota 2000GT
Toyota 4Runner
Toyota GT-86
Toyota Allex
Toyota Allion
Toyota Alphard
Toyota Altezza
Toyota Aristo
toyota aurion
Toyota Auris
Toyota Avalon
Toyota Avanza
Toyota Avensis
Toyota Aygo
Toyota Bandeirante
Toyota bB
Toyota Belta
Toyota Brevis
Toyota Caldina
Toyota Cami
Toyota Camry
Toyota Camry Solara
Toyota Carina
Toyota Cavalier
Toyota Celica
Toyota Celsior
Toyota Century
Toyota Chaser
Toyota C-HR
Toyota Classic
Toyota Coaster
Toyota Comfort
Toyota Corolla/Sprinter
Toyota Corolla Verso
Toyota Corona
Toyota Corsa
Toyota Cressida
Toyota Cresta
Toyota Crown
Toyota Curren
Toyota Cynos
Toyota Duet
Toyota Dyna
Toyota Echo
Toyota Estima
Toyota Etios
Toyota Fielder
Toyota FJ40
Toyota FJ45
Toyota FJ55
Toyota FJ60
Toyota FJ62
Toyota LandCruiser 70 Series
Toyota FJ Cruiser
Toyota Fortuner
Toyota Fun Cargo
Toyota Granvia
Toyota Harrier
Toyota Highlander
Toyota Hilux
Toyota Hilux Surf
Toyota SW4
Toyota HiClass
Toyota Hiace
Toyota Innova/Kijang Innova
Toyota Ipsum
Toyota iQ
Toyota Isis
Toyota Ist
Toyota Kijang
Toyota Kluger
Toyota Land Cruiser
Toyota Lexcen
Toyota LiteAce
Toyota Majesta
Toyota Mark II
Toyota Mark X
Toyota Matrix
Toyota Mega Cruiser
Toyota Mini Ace
Toyota MR2/MR-S
Toyota Noah
Toyota Oops
Toyota Origin
Toyota Paseo
Toyota Passo
Toyota Picnic
Toyota Platz
Toyota Porte
Toyota Award
Toyota Preview
Toyota Prius
Toyota Probox
Toyota Progress
Toyota Publishes
Toyota Qualis
Toyota Ractis
Toyota Raum
Toyota RAV4
Toyota RAV4 EV
Toyota Regius Ace
Toyota Revo
Toyota Rush
Toyota SA
Toyota Sera
Toyota Sequoia
Toyota Sienna
Toyota Sienta
Toyota Soarer
Toyota Sprinter Trueno
Toyota Starlet
Toyota Stout
Toyota Success
Toyota Supra
Toyota Supra MK V concept
Toyota T100
Toyota Tacoma
Toyota Tercel
Toyota TownAce
Toyota ToyoAce
Toyota Tundra
Toyota Van
Toyota Venza
Toyota Verossa
Toyota Verso
Toyota Vios
Toyota Vista
Toyota Vitz/Platz/Yaris/Echo
toyota volt
Toyota Voxy
Toyota Will
Toyota Windom
Toyota Wish
Toyota Yaris
Toyota Za
Toyota Zab
Toyota Zay
Toyota Zaz
Toyota Ze