Student Council in Japan is called seitokai [生徒会], it is common to see its presence in anime, manga and dramas. Ever asked how the student council works in Japan? What are the similarities with anime?
What is the Student Council?
Also known as student council, it is a group of people responsible for taking care of the activities and actions of each student, with clubs and activities outside the topic, being a kind of school organization of students.
It can be literally translated as student association, this organization aims to improve and solve problems and issues in school life. In Japan, it is defined as one of the special activities along with home activities.
Furthermore, in Western countries, student associations are placed in the same position as parents and teachers as part of school management, and certain rights are granted. In Brazil we don't usually see this system, at most we have one chosen from the class.
Class council is established in schools Chuugaku and Koukou. The aim is to form desirable human relationships, participate in creating a better school life as a member of a group, and promote a voluntary attitude by working together to solve problems.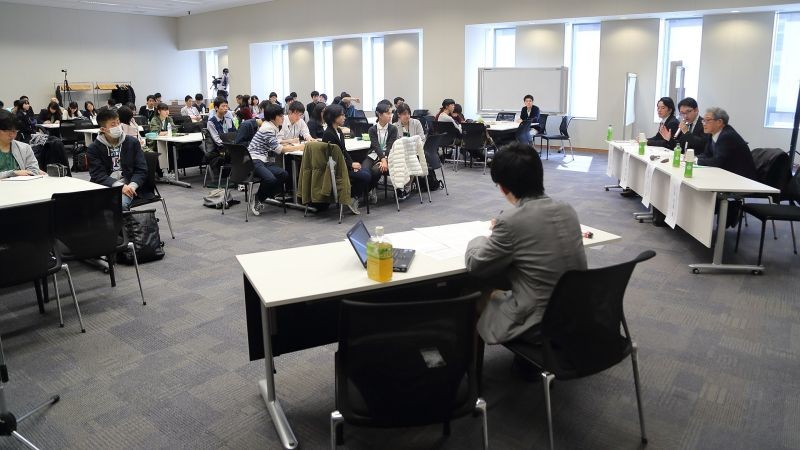 The History of the Student Council in Japan
Based on the organization of the Alumni Association established before the Second World War, several autonomous student organizations were established in schools with the aim of promoting volunteer activities.
Student self-management bodies were granted autonomy as a right and carried out various activities. Later, around 1949, under the direction of the military government, all the autonomous organizations in the country were unified under the name of "student council".
The intention of the unification of the name was to avoid the appearance that the "Associação Autónoma Estudantil" was not under the authority of the director, but received its own authority from the autonomous association. There was also the perception that students were left to work within the responsibilities and rights conferred on them.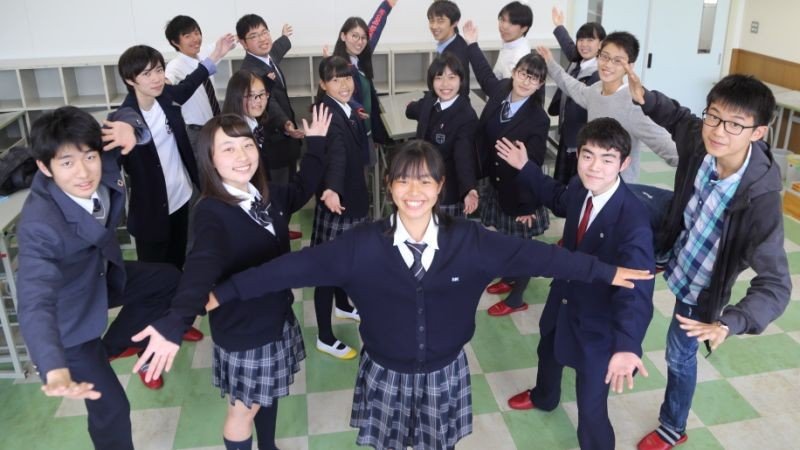 What is the power of the Japanese Student Council?
The organization of student councils varies greatly from school to school, so in some locations the council may have less or more power. Nothing super exaggerated like the anime and manga show.
In anime, student council members are seen with unparalleled power and freedom – they do what they want on campus, invent arbitrary rules that punish the masses, and give themselves and their allies special privileges. None of this is true!
In some places the student council approves basic matters, resolves budget issues and financial statements. Some are responsible for submitting school bills, resolving various matters, and taking care of school clubs and others.
There is a body responsible for the general functioning of the student council, they develop the annual plan of activities, present agendas and convene committee meetings. The organization also represents the school's students, promoting initiatives and disseminating information outside the school.
Faculty or students can determine those who hold student council positions such as student body president, who represents the entire school, and secretary, who assists them. There may be treasurers and other types of members.
There may be several committees composed of elected members from each classroom focused on practical activities. Some are assigned to take care of specific things like school events, festivals, traditional culture, sporting events and others.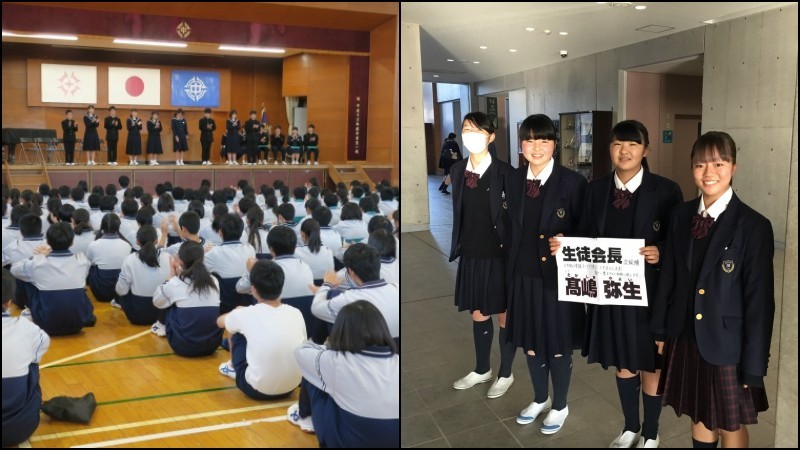 The artigo is still half finished, but we recommend opening it to read the following later:
Student Council anime
The majority of school anime has a way of fitting the student council or the council president in some way. Often in an exaggerated and unrealistic way, below we will recommend some anime about student council.
Typical themes in these anime include student council elections, planning for school events such as culture festivals or interactions between council members.
Kaguya-Sama Love is War
As student council leaders of their prestigious academy, Kaguya and Miyuki are the elite of the elite! But they're loners at the top... They're secretly in love with each other, but there's just one problem - they're both too proud to admit it.
And so begins the daily plot to get the object of your affection to confess his romantic feelings first... Love is a war you win by losing. A very fun extreme comedy anime, being one of the best of the genre.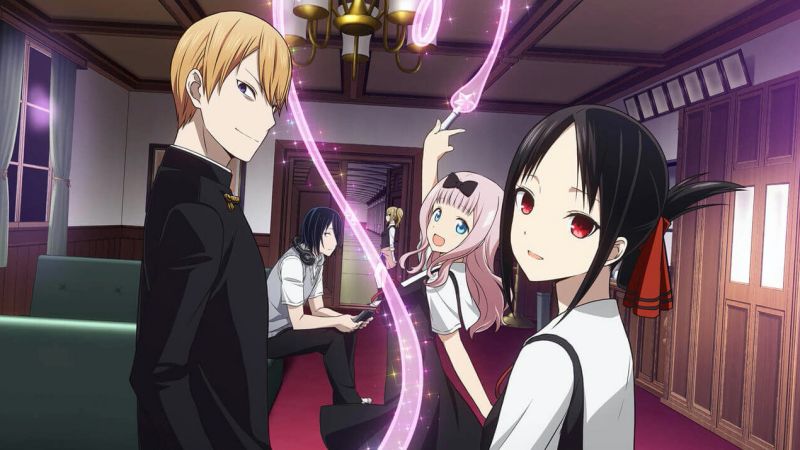 Seitokai Yakuindomo
Seitokai Yakuindomo is a dirty comedy anime, despite the theme, it's not that appealing with ecchi. The story takes place at a popular girls' school called Ousai Private Academy which has recently become co-ed due to the drop in birth rates.
Takatoshi Tsuda, a boy who has just attended Ousai just because of the proximity of his home, is quickly forced to become the vice president of the student council and male representative of the school by President Shino Amakusa.
Now seen as nothing more than a filthy pig by his peers, Takatoshi must deal with learning a new side of the opposite sex, listening to lots of dirty sex and period jokes along the way!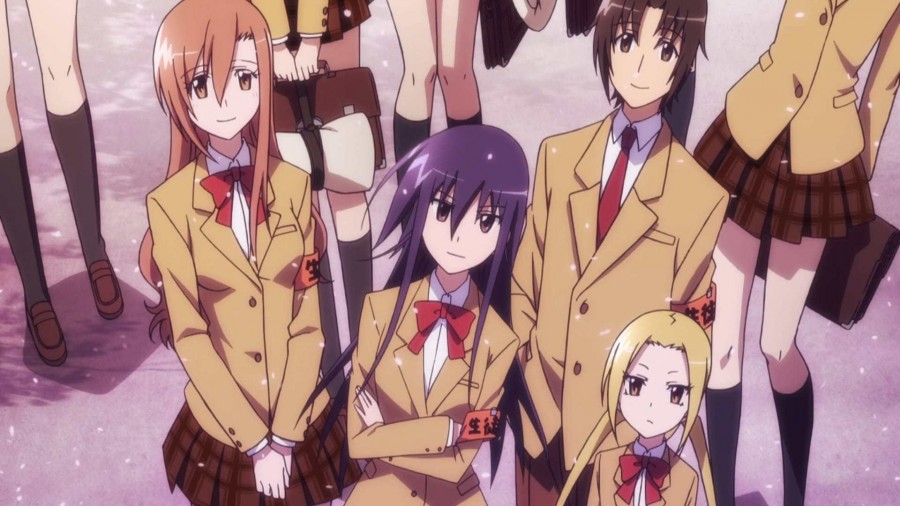 Seitokai no Ichizon
There is never a dull day in the life of the student council at Hekiyou Academy! President Kurimu loves sweets and easily neglects her duties, while secretary Chizuru deftly manipulates those around her.
The otaku Mafuyu is obsessed with writing guidelines online, and is constantly pursued by Ken, the only man on his team and an eroge junkie who has the ultimate goal of turning the entire council into his harem.
Fortunately for Mafuyu, she is protected from his advances by Minatsu, her sporty and stormy sister! Together, the five repeatedly battle boredom, making constant Otaku references and fighting the journalism club along the way!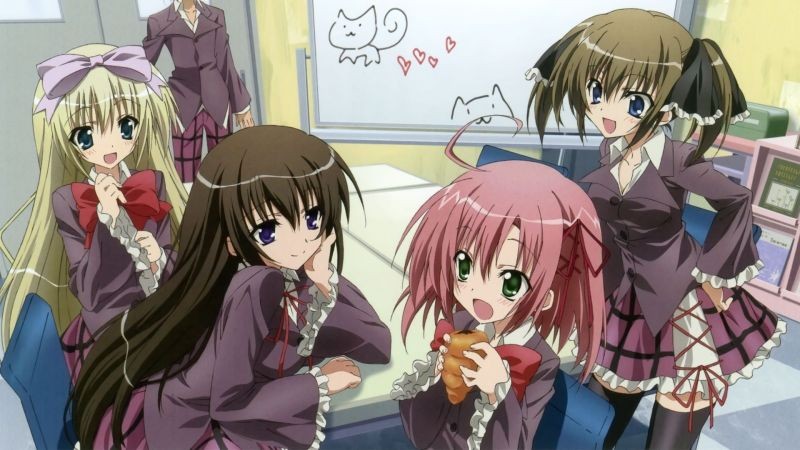 Okusama Ga Seito Kaichou!
High school freshman Hayato Izumi lost the student council president elections to Ui Wakana, a girl who shocked the entire student body by promising to "remove all restrictions on relationships" and handing out condoms for free.
That day, Wakana, the president-elect, brought her belongings to Izumi's residence and claimed to be his betrothed bride. A comedy anime with several seasons and quite interesting within the proposed.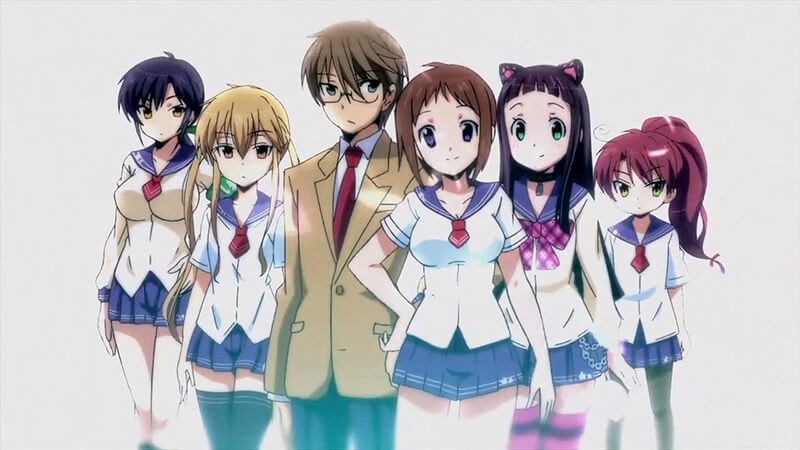 Other student council anime
We also recommend the following anime:
Kaichou wa Maid-Sama;
Medaka Box;
Gokujou Seitokai;
Shoujo Kakumei Utena;
Charlotte;
Kill la Kill;
Prison School;
List of Student Council Presidents Characters
The student council president is called seitokacho [生徒会長], is practically the most powerful student in the school, as he is practically a class representative for the entire school. They are quite popular in anime and manga.
Below we will leave a ranking with characters who are student council presidents at their school. You may be interested in some of these names. Hope you enjoyed the article.
Akemi Souryuuin
Akira Yukishiro
Ako Suminoe
Amelie Azazel
Anna Nishikinomiya
Apollon Agana Belea
Ayari Shiki
Benio Yonomori
Celia Cumani Aintree
Chiho Hyuuga
Chitose Karasuyama
Claire Harvey
Eichi Tenshouin
Eli Ayase
Fumika Shinshijuin
Furan Takaki
Gakuto Sougetsu
Haruma Yamazuki
Hayata Mukunashi
Hina Hikawa
Ichiri Minagawa
irie
Issei Ryuudou
Itsuki Myoudouin
Jou Edogawa
Kaguya Otonashi
Kanae Hayashizaki
Karen Hijiri
Karen Minazuki
Karura Hiougi
Kate Takenomiya
Kinshirou Kusatsu
Kinuyo Kasuga
Kirari Momobami
Koma Jinguji
Kyou Goshouin
Lily Shiraishi
Machi Tokiwa
Madoka Kaguya
Mahiro Sasamori
Makoto Takei
Sister Aida
Manabu Horikita
Mari Kurihara
Mari Ohara
Masafumi Akagi
Medaka Kurokami
Megumi Sokabe
Mei Aihara
Milly Ashford
Mimori Seiteikouji
Mirei Kudou
Misaki Ayuzawa
Mitsuki Shiina
Mitsuki Sonoda
Nanana Wanibe
No Tomori
Opposite Student Council President
president
King Jinjuji
Rem Kaginuki
Renge Shiratsuyu
Rinko Shirokane
Ryosuke Kamijo
Sakura Akino
Satsuki Kiryuin
Sawako Tennouji
Seima Takajou
Shinji Kamuro
Shino Amakusa
Shirayuki Hotogi
Shizuku Sangou
Shuya Arisada
Sojun
Song Lingya
Soushun Murasame
Student Council President
Tanabe
Teru Minamoto
Tes Kinokuni
Tomoyo Sakagami
Tora Igarashi
Touga Kiryuu
Touko Nanami
Touta Shiroouji
wow wakana
Unko
William Satou
Xun Li
Yamazoe
Yotsuya
Yuki Sohma