In Japan, several stores and establishments offer a card called Kado point (ポイントカード) that most often generate points that can be redeemed for discounts or products at the time of purchase. There are thousands of point cards in Japan and in this article we are going to tell you all about them.
This article took a lot of work to do, so we asked beforehand if possible, share it on social networks through the share buttons. Hope you make good use of this Japan Scorecard Guide!
We believe this is the best Points Card Guide you will find in English. We have separated hundreds of cards for you to know, we will talk in detail about each of them.
The Mafia of Japan's Scorecards
To introduce the article we have a video of my great friend Roberto Pedraca:
We're not just going to talk about point cards, after we've covered all the popular ones we'll start to see IC cards and other cards that offer scoring system that are more unknown. Are you going to use a store and don't know it has a card?
In this article you will see in detail about each card from Nanaco, T-point, Ponta, D-point, Waon, Rakuten, Tokyu Point, IC Card, JRE Card, OP Point Card, Izutsuya, Kips Card, Oki Doki, World Present, Line Point, W-Point and other local cards.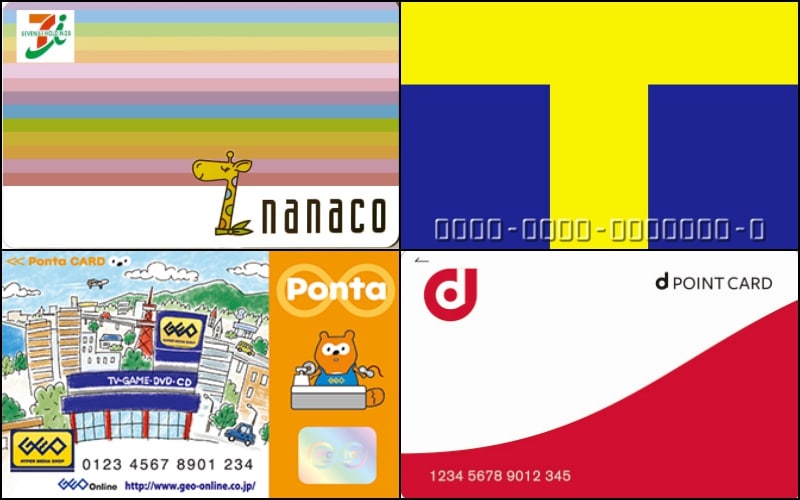 In Brazil we are used to being asked to make a store credit card when we enter large establishments like Americanas or Riachuelo. In Japan we are invited to do the Kado Point, one of the main reasons the Japanese use large wallets full of cards of different colors.
Some stores offer their own point card or accept others that can be used in several different stores. Each card offers its own point system, but most of the time you earn 1 point every 100 yen spending. Each point can be converted into approximately 1 yen when you buy or pay for something in the store.
There are stores that offer different cards that give an amount of discount on the purchase of different products. There are thousands of point cards that it is difficult to detail the benefits they offer in this article. Even the Internet Café or Manga Kissa have their own point cards.
How to get and use a Point Card?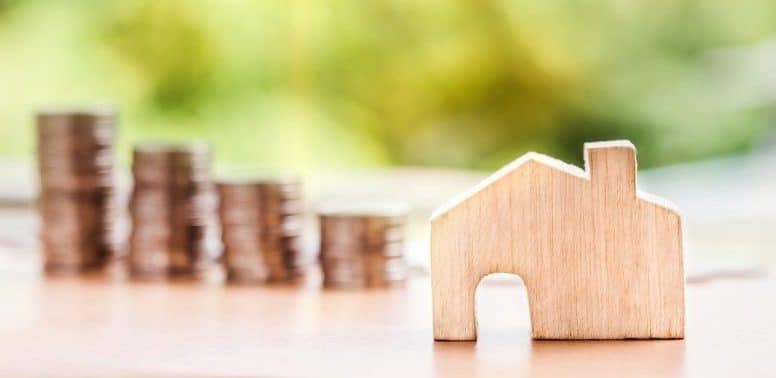 Point cards can be purchased at partner stores, especially in convenience stores and usually cost around 300 yen. In some establishments you need to register, there are already places that make or offer the card for free. These are just some of the ways to get a kado point.
As already mentioned, just use the points card at the time of purchase to accumulate or spend. Remembering that it is necessary to say that you want to use the points, or maybe she will ask, be careful not to answer wrong and she will use the points. There are people who simply use and earn points on every purchase without accumulating or anything, since it's the same thing.
There are campaigns and events that offer double points or points for free, so it's always good to keep an eye on your card's website or store ads so you don't miss out on extra points or discounts, as well as the possibility of using points to buy products for a much lower price. Usually the discount seems low, but there are times when using the points card brings great advantages.
Remembering that points usually have an expiration date, you usually need to spend them within a year. Cards can have different formats and prints, from something standard to anime and mascot designs.
The History of Scorecards in Japan
There is a theory that the Kuga Kuremono store in Kitakyushu City started issuing the first cards or points system in Japan in 1916, but the details are not accurate. In 1928, Glico Esaki started a campaign to exchange 20 vouchers for a package of free candy.
In 1950, point systems began to be used in supermarkets such as Green Stamp and Blue Chip that worked with a stamp system. Over time, these stamp cards were expanded and transformed into electronic cards.
What is the purpose of Pointo Kado?
In Japan, point systems can be applied not only to dedicated point cards, but also to credit cards, membership cards, affiliate cards and stamp cards [台紙]. Let's initially focus on the dedicated point cards.
You point card they don't just offer discounts, their main objective is to make people dependent on points and get addicted to going to the same stores to spend and accumulate points. Some stores and restaurants, in addition to using point cards, also deliver discount coupons and use Line's QRCode to attract people and do marketing.
Another reason stores use point cards is to create a profile and research the products that are sold and the customers who make purchases. When making your point card you need to inform data such as age, gender and other personal information. With this data they profile and conduct marketing research to increase their sales and profits.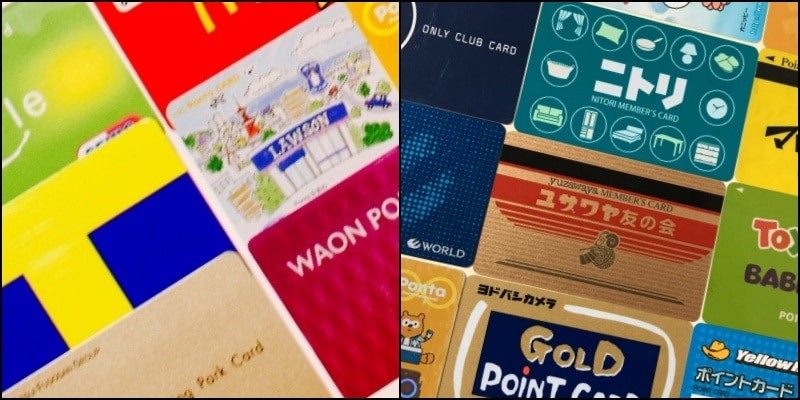 Some establishments such as Manga Kissa require you to register and you automatically earn your kado point, which also serves as an access card to the place. Other establishments tend to accept multiple point cards, offer extra discounts on specific days, or offer online discounts.
Point Cards are a way to help both customers and store franchises, I really miss point cards in Brazil, which have been replaced by credit cards with fees in most store franchises. Both in Brazil and Japan, it is common to have those cards that you stamp with each purchase to earn something by completing the stamps.
Nanaco – Seven Eleven Point Card
nanaco – This card can be used at Seven Eleven, Dennys, Tsuruha, Ario, Ito-Yokado, Eibu Sogo, Akachan Honpo, Omni7, Bic Camera, Loft, Daiichi, Poppo, Famil and York Mart. This card can be purchased at Seven Eleven for 300 yen.
Nanaco created in 2007 is also used electronic and prepaid cash card. Nanaco can be used in over 7,000 stores outside the company's group, especially JCM affiliates. The Card also has a digital version.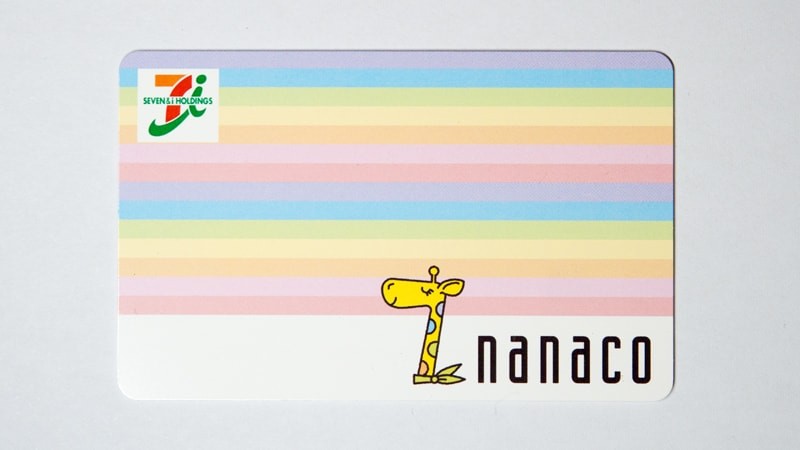 Nanaco cards are colored like unicorns. Promotions like getting a free item when you buy a certain amount may be available at convenience stores like Seven Eleven. The card also offers many extra points.
The Nanaco format also has a postpay function (under the QUICPay scheme), which has been made available to IY Card (now renamed "Seven Card") credit card holders since summer 2007.
Shopping with Nanaco earns points, which can later be used to make more purchases. The cards use Sony's FeliCa technology, which is also used in a wide range of contactless smart cards, including Suica, Edy and Pasmo. Services began on April 23, 2007 and membership was over 3.8 million at the end of June 2007.
Nanaco is one of the most popular point cards in Japan, but another very popular one we will see on the next page called T-Point. It is so popular that when you buy it in a store, people look to see if you have it.
T-Point – Softbank and Family Mart Point Card
T-Point – This card can be used at Softbank, Family Mart, Isetan, Maruetsu, Welcia, Bamiyan, Tsutaya, Misumi, Asahiya, Yahoo, Eneos and Yamato Kuroneko.
The T-POINT CARD is indispensable for buyers. You can get one from TSUTAYA, your CD and movie rental store, or any other T-POINT alliance partner. With it you can even pay AirBNB.
T-Point cards and stores that accept T-Points are easily distinguished by a blue Logo with a yellow T. If you prefer something original, there are a variety of T-Point card designs, ranging from Pokémon to Otousan mascots and even popular music groups.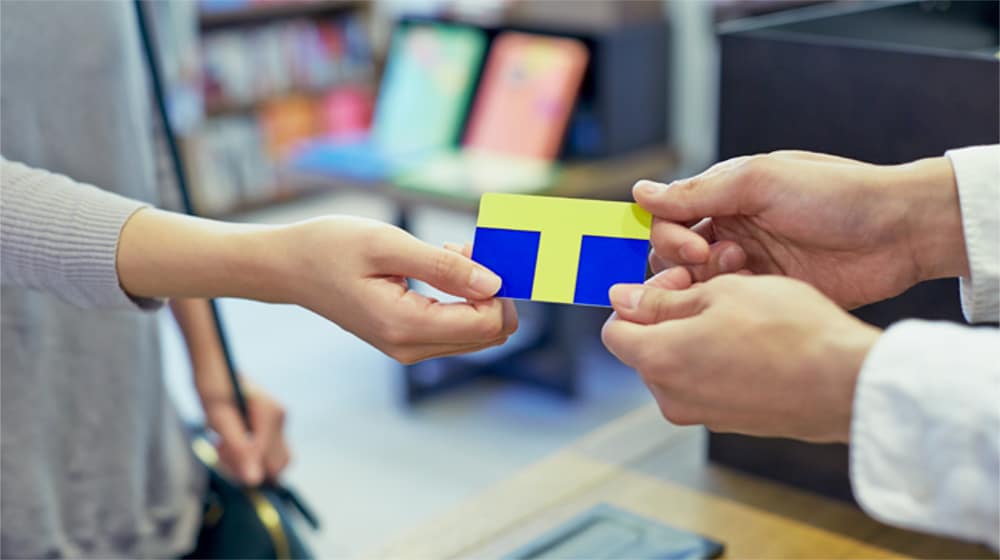 You earn 1 point for every 100 yen spent at T-Point partners. If you are a Softbank customer, you automatically earn 10 Softbank Points for every 100 yen spent using Yahoo! Shopping.
Softbank customers can also earn and use T-Points on their monthly charges and are also eligible for special T-Point discounts. When purchasing from a location that accepts T-Points, please look carefully at your receipt.
Buy enough and you'll be rewarded with a free Tsutaya DVD rental or a coupon for bonus points redeemable at a different partner store. You can earn T-Points even if you are abroad.
With Neo Moba, you can also use your T points to buy stocks. T cardholders will earn 2% points for shopping at Family Mart, which is four times the normal points rate at other stores.
Tip – Lawson's Point Card
Tip – Can be used on Lawson, Shell, KFC, Takashimaya, sega, JAL, pizza hut, kojima and others. If Lawson is your convenience store of choice, buy a Ponta card!
In addition to earning 1 point per 100 yen spent at participating retailers, Ponta points can be redeemed for items or discount coupons at Lawson. While the ability to redeem points for coupons is nothing new, Lawson stands out because you can get more value for your points.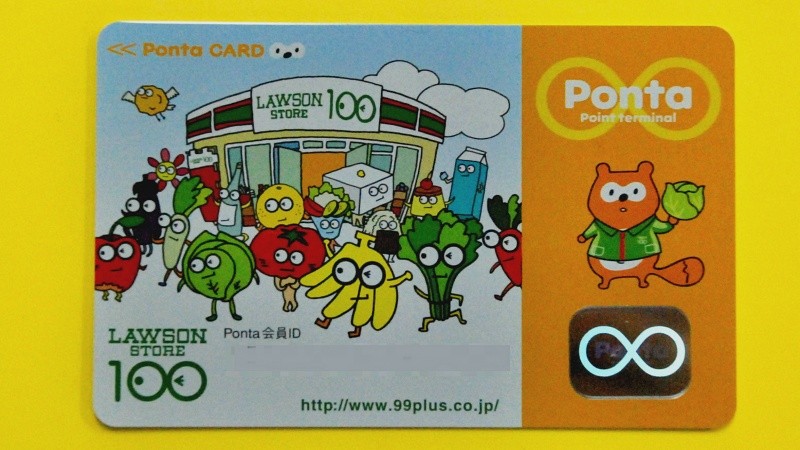 While a item valued at 173 yen will cost you 173 points, you can get the latest drinks, snacks, and liquor in Lawson for as little as 70-90 points! Just check the list of seasonal promotions on the official website.
Ponta cards are great for those who travel frequently within Japan – you'll earn points when you rent a car or make reservations through Jalan. At Lawson, you can earn Ponta points with a return rate of 4% with Lawson Ponta Plus.
You can exchange Ponta points for JAL miles where 2P is equal to 1 mile. Or exchange your JAL miles for Ponta points where 1000 miles are worth 500 Ponta. If it is more than 10,000 miles, the exchange is more valuable where 1000 miles turn into 1000 points.
D Point – Docomo Point Card
D Pointt – Can be used on Docomo, Lawson, Family Mart, Lotteria, MCDonald, KFC, Dotour, Takashimaya, Mastuzakaya. You can earn and use D-points in a variety of ways, including in stores and when shopping online.
D points started in December 2015. Docomo users benefit greatly from being holders of D points cards. You will receive coupons and various other special bonuses according to your internship.
Stages are determined by the amount of points you earn in a 6 month period. For example, every 1,000 yen spent on your monthly user fee earns you extra points based on your stage.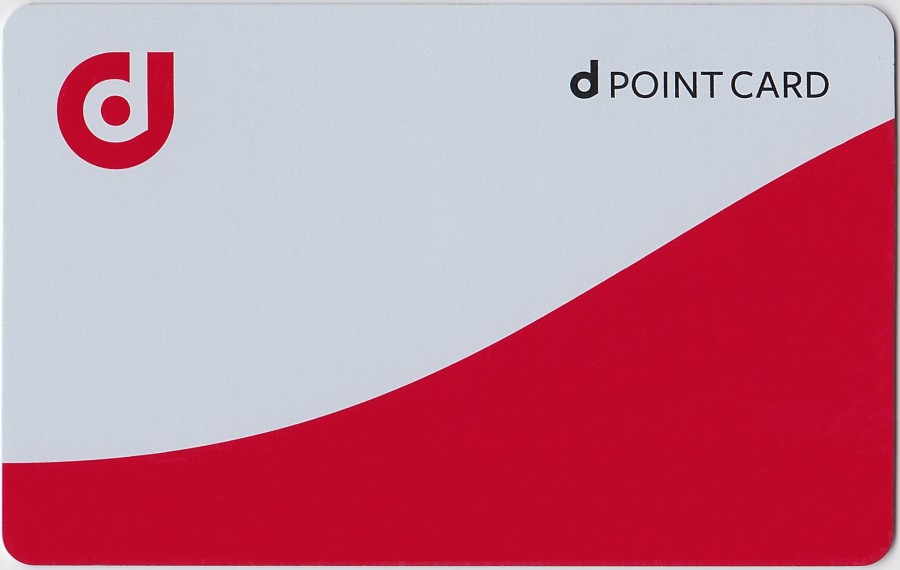 Those in the "regular" stage will earn a bonus of 10 points per 1,000 yen spent, while those in the "gold" stage accumulate 100 points per 1,000 yen spent. The D points scheme is affiliated with Docomo, but you do not need to be a Docomo user to register.
If you shop at Lawson using your D-card, you will get a 3% discount and a 2% point reduction. In addition to Lawson, it can be stored and used at the Family Mart. Docomo users can also use their points on Amazon.
Other stores that accept D-Point are Fit Care, Poperu, Tsubaki, Super ABC, HoneyRoa, Izutsuya, Lotte Duty Free, Tamaya and more. There are thousands of stores, bookstores, stationery, food, coffee shops, candy stores, restaurants, bars and others.
Waon – Point Card by AEON and Ministop
waon – AEON, JAL, Ministop, Carrefour, Yamato Kuroneko and others malls. Its birth was in June 2016, being mandatory in men's clothing chains and gas stations, as well as every Aeon Group stores.
If you've never seen a Waon card before, you've probably heard it – the card makes a very cute "waon" sound after every successful transaction or charge! This sound is the Japanese onomatopoeia for a dog.
One of the advantages of Waon is the possibility to exchange points for "electronic money", increasing even more the possibility of using the points in any store in Japan.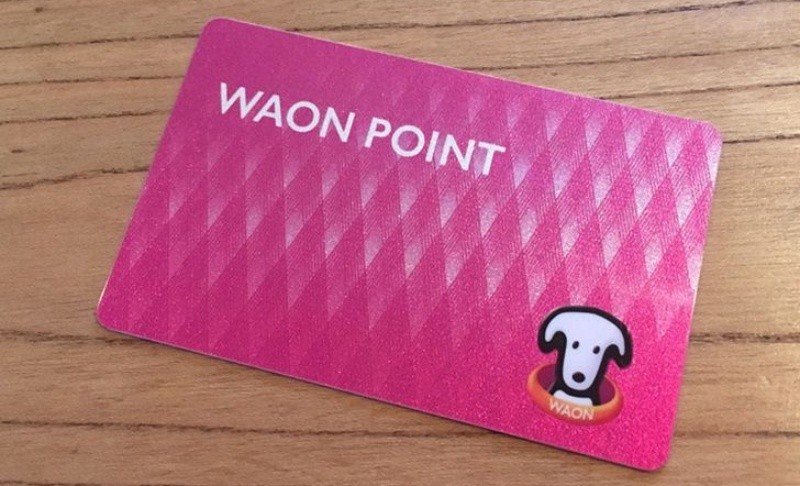 The Waon Point Card is distributed free of charge at each Aeon Group store. In addition to this card, you can buy a more robust one for 300 yen and also use AEON Credit Cards to accumulate points.
Some Japanese townships even sell Waon cards with scenic views, making them a perfect keepsake for yourself or friends. You earn 1 point for every 200 yen spent or charged to a Waon card.
Waon cards are accepted in several supermarkets of the Aeon group, such as Aeon Malls, Daiei and My Basket. If your weekly shop is at Daiei, My Basket or Aeon, you'll definitely want this one in your wallet.
Rakuten/Edy – Rakuten Point Card
Rakuten/Edy is accepted at Rakuten group stores, Mos Burger, Lawson, McDonald's, ANA and others. If you usually shop online, consider creating a Rakuten account and signing up for the Rakuten/Edy card.
The Rakuten points card service started in 2014 as a way to allow customers to redeem points earned while shopping online at physical stores.
You will earn 1 point for every 100 yen spent. When paying with a Rakuten card, you will earn 1 additional point. Finally, when paying with Rakuten Edy, an additional point can be earned for every 200 yen spent.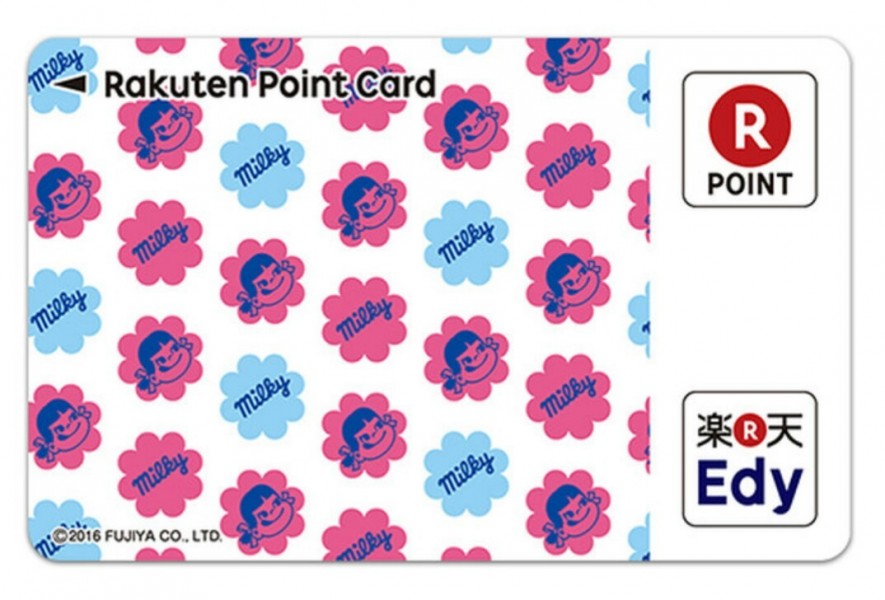 A tip is to accumulate points during the Rakuten shopping period called Kaimono Marason, where your point bonus increases for each store you use during the period. For example, shop at 3 different stores and earn 3 points for every 100 yen spent. Shop at 6 stores and earn 6 points per 100 yen spent.
Rakuten Super Points can be converted into Edy Points and Edy Points can be converted into Rakuten Points. The card can also be found in stores for the price of 300 yen like most other time cards.
Sunkus is an unpopular chain of convenience stores in Japan, where you can save and earn points with a Rakuten card or use the Circle +K Sunkus Card. Unfortunately this system was replaced by T-Point.
Tokyu Card
If you have a TOKYU CARD, you can accumulate points at TOKYU POINT member stores, including the Tokyu Group stores near you. This card is not just a points card but also a credit card.
You can use the accumulated TOKYU POINT as electronic money, charging PASMO in units of 10 yen at the Tokyu Line ticket vending machines where 1 point equals 1 yen.
You can become a Tokyu Point Member to earn points or use your credit card to accumulate points every month, you also earn points by registering in various services.
You can use the card in trains, planes, JAL, station stores, convenience stores, rise, 109 shibuya, Hikarie, Terrace and Tokyu stores.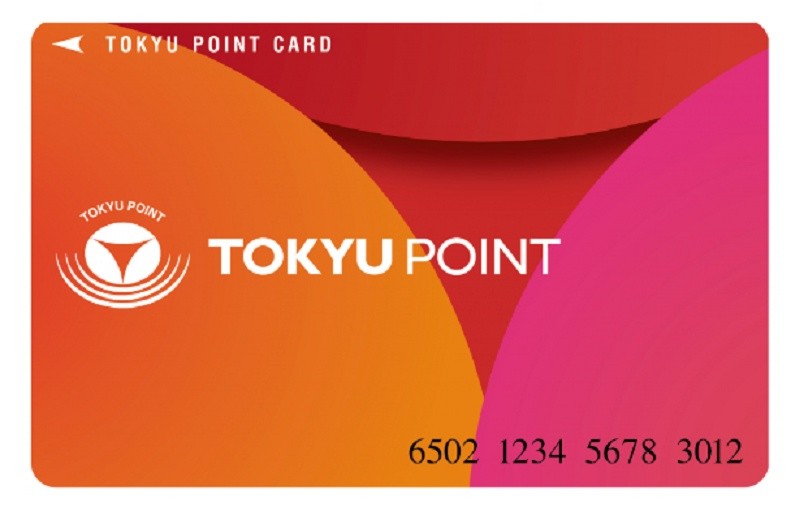 Local Points Cards
Some establishments and local supermarkets have their own exclusive points card, as do some Brazilian store chains that offer store credit cards. They usually have their own discounts and scores.
Repica Point-Plus is a company responsible for distributing most of these personalized point cards to local pages. Point-Plus is used in many supermarkets, restaurants and retailers.
Some points on these local cards are applied with seals. Usually coffee shops like Starbuck and Doutor use the card itself to accumulate and reward with free coffee. This type of buy 6 and get 1 points is also common in Brazil.
Companies like this allow several cafes, restaurants, supermarkets and other stores that are frequently used and close to consumers' lives to have their own point cards and electronic money.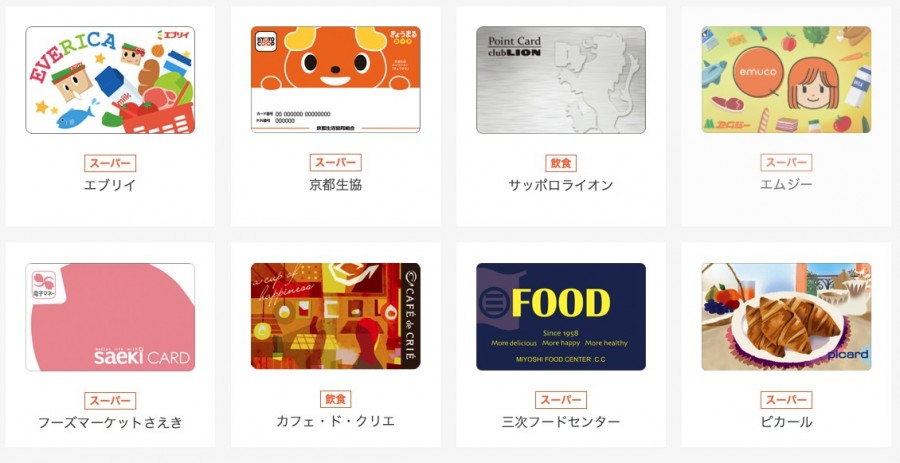 IC Card - Prepaid Card
While this is not a points card, it is an essential accessory for anyone visiting Japan, particularly large cities like Tokyo and Osaka. This card is usually used on trains and subways and provides a lot of savings.
The type of card varies depending on the area; for example Suica or PASMO in Kanto, Kitaca in Hokkaido, ICOCA in Osaka, nimoca (Japanese only) in Kyushu and so on.
There are many benefits to having a prepaid IC card. It saves you from having to buy an individual train ticket every time you take one, and you can also use it to pay for things quickly at convenience stores, certain stores, city buses, and even vending machines. For the urban traveler, this card is mandatory.
One of the most famous is Suica, the number of locations that accept Suica exceeds 940,000 stores. In the next pages we will see some cards that can be used to be exchanged for points in Suica.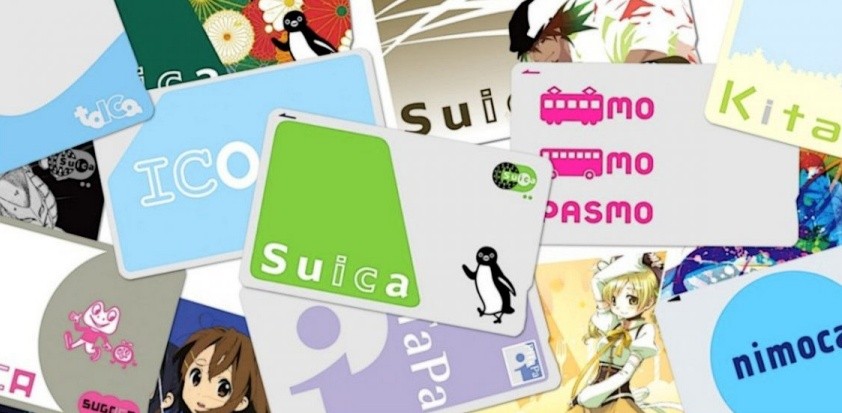 JRE Card and JRT POINT
Train companies also offer their own scoring system. By registering "Suica" on the JRE POINT WEB site, you can earn JRE POINTs using services such as JR East and Shinkansen conventional lines.
You can also save money by shopping at JRE POINT Online or Physical member stores. These are usually JR East Group commercial buildings such as "New Days" and "BOOK EXPRESS" by Ekinaka, or "ecute" and "NEWoMan".
Other places to exchange and earn points are the stores in the JR Leste station buildings, such as Atre, Lasca and Ecute. You earn 1 point for every 200 yen spent, in other locations you can earn 1 point for every 100 yen spent.
The JRE POINT card is attached to the JR East "View Card" credit card, you can do it for free at the "Above-mentioned Stores". You can redeem your JRE Points for a balance in Switzerland that can be used in over 900,000 stores.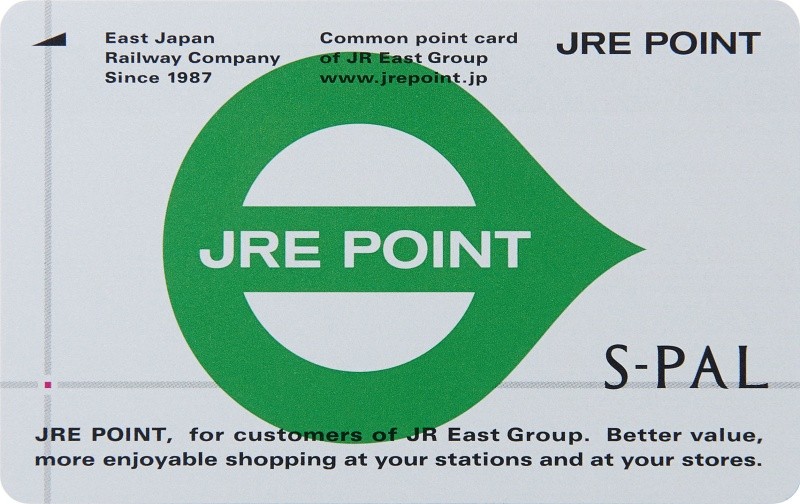 OP Point Card – Odakyu Card
The OP Card (Odakyu Point Card) is used for shopping, leisure, transportation, school and more. With it you accumulate and spend points at various locations along the Odakyu line (Shinjuku, Hakone and Enoshima).
This is a points card used only at Odakyu Point Service member stores. The card has no membership fee and accumulates 10% of the amount spent on points. You can receive exclusive services and discounts by presenting the OP card.
Choose the card that best fits your lifestyle from among, including credit cards, point cards and family membership cards. You need to register your card at Odakyu department stores or at the information desk.
Some of the places you get special treatment or discounts are Fukurai Suzume, Meet Geisha, Kita Kamakura Museum, Nishiyama Museum, special restaurants and other tourist spots.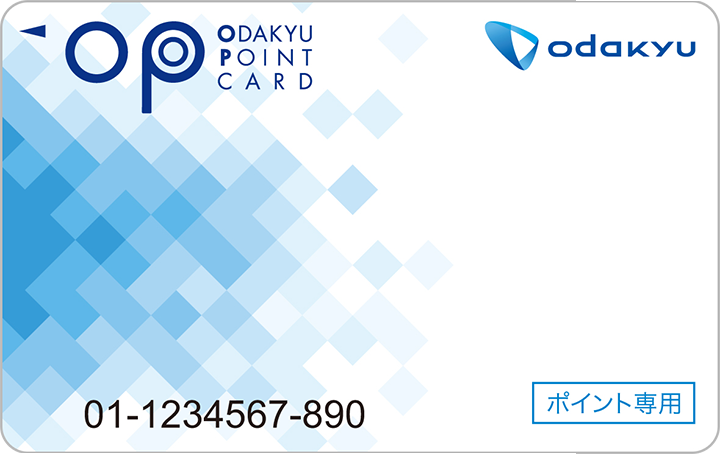 The Odakyu Points Card offers perks at select ranches, sake breweries, museums, cinemas, cultural facilities, amusement parks, hot springs, historic sites, vehicles, gardens and more.
You earn points in Romance Car, when eating at Hokuo Bakery, when buying a bag in department stores. One point equals one yen. You receive about 10% of the points spent on your OP Card.
Izutsuya With Club Card
Izutsuya chain stores generally accept D-Point, but they also have their own membership card called the With Club Card. With it you can accumulate 1 point for every 100 yen spent.
Points can also be earned for payments made with Izutsuya Gift Cards and others. If you accumulate 1,000 points, you can redeem them for 1,000 yen in points tickets that can be used at each Izutsuya Group store.
Anyone over the age of 16 can join the points card. There is a version with a credit card and without a credit card. By purchasing the card you already earn 100 points. There is no annual membership fee for the points card.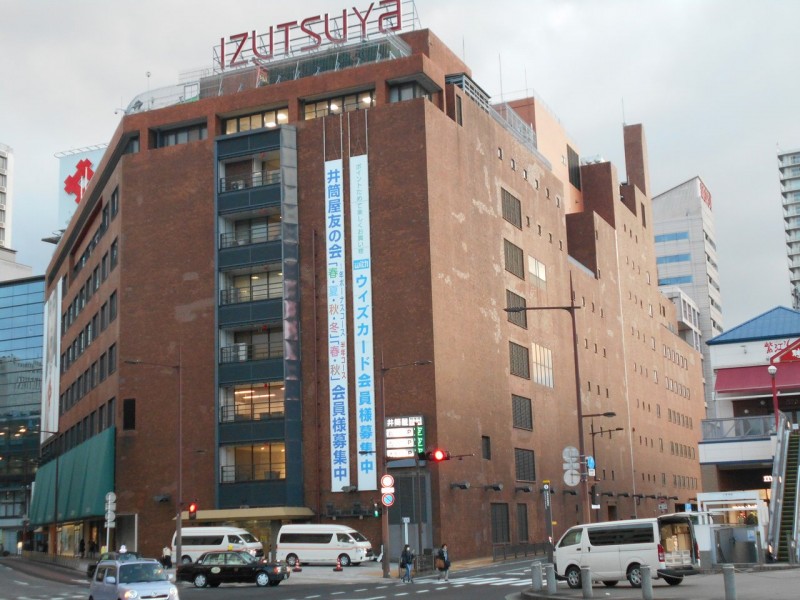 Izutsuya has restaurant chains, supermarkets, cosmetics and clothing stores as if it were a mall. On the official website it is possible to buy food, cosmetics and seasonal products.
The main physical stores are located in Yamaguchi, Oita, Fukuoka and Ogura, so if you live close to that region, the Izutsuya card is for you. Its main headquarters are in Ogura Kita-ku, Kitakyushu City.
Kips Card – Kintetsu Group
KIPS is a card that is available to accumulate points, as a prepaid or as a credit card. These permitem cards accumulate KIPS points quickly. With this card you can buy at KINSHO and Harves supermarkets.
You earn about 1 point for every 200 yen spent, some stores may score differently. The KIPS card works at Kintetsu department stores and other partner KIPS stores. The card can be found for 100 yen.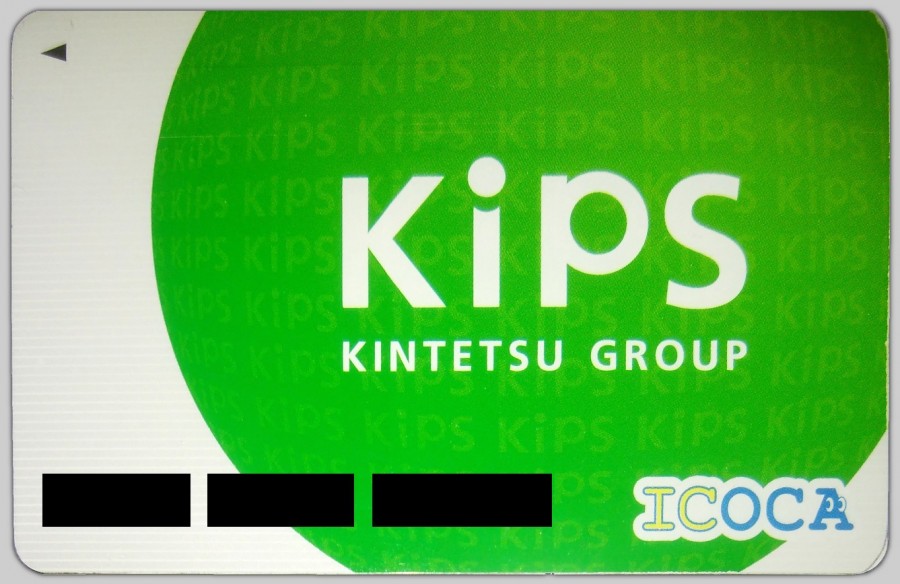 Kintetsu is a corporate group known primarily for the train lines that circle Osaka, Nagoya, Kobe, Nara and Kyoto. KIPS also has a card available with the ICOCA function to work at train stations.
Some clothing stores that work with KIPS are Abeno, Yamato Saidaiji, Yamato Yagi, Time's Place Namba, Time's Place Kyoto and other stores within these locations. It is possible to spend and accumulate points at Hotels and Ryokan such as Miyako Hotel and Miyako Resorts.
You can use it in some restaurants and shops at Namba, Uehonmachi, Saidaiji, Nara, Kyoto, Nagoya and Kintetsu stations. You can also use it even in Cinema, Clubs, Golf Clubs and even in a driving school in Nara.
Oki Doki by JCB
1 point will be accumulated for every 1,000 yen spent on the JCB card each month. There are several uses, such as bartering for products and for shopping. There are around 400 participating online stores!
Oki Doki Land is a special points site where you can earn double Oki Doki points at any time just by swiping. You can also buy from a JCB ORIGINAL SERIES partner to earn more points.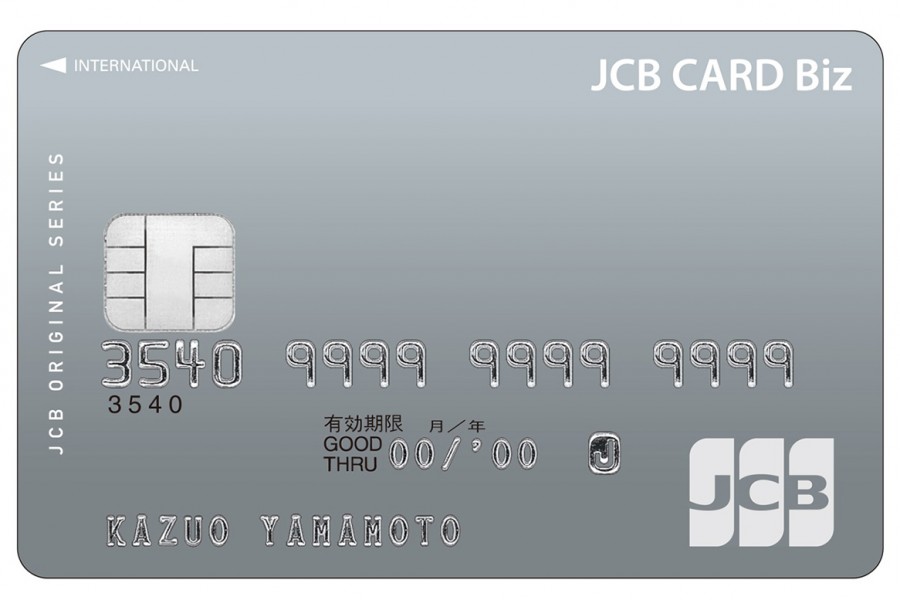 If you register a JCB card that collects Oki Doki points on your Amazon payment card, you can select Oki Doki points as one of the payment methods. Each point equals 3.5 yen.
"JCB STAR MEMBERS" is a special membership service for anyone who uses a JCB card for a certain amount or more in a year. By applying member benefits, you can increase your Oki Doki points up to 70%.
Other benefits for those using the JCB card are earning miles, partner points and exchanging points for cash. Benefits may vary depending on the card used. You can use your Oki Doki Points to pay your card bill, where 1P is equivalent to 3 yen.
World Present Points – SMBC
World Present is the name of the SMBC bank points program. It is a bank credit card points system. With it you can pay your invoices, convert points into cash, shop at partner stores and also shop on Amazon.
One point will be given for every 1,000 yen spent. The exchange can be made from Vpass (Internet) and Smart Dial 24 (call). You can even order a shopping catalog over the phone.
Unfortunately Points will not be awarded for purchases of transport passes, purchases of limited express tickets and purchases of Suica green tickets using Mobile Suica and Apple Pay Suica.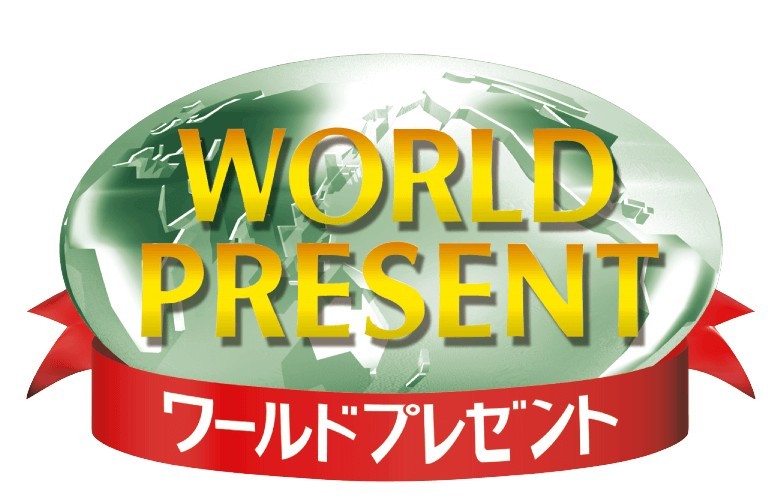 The period of validity of points for a corporate card is two years from the month of purchase of the point, regardless of the type of card. After the expiration date, it will automatically expire and you will not be able to use expired points.
I don't think it's a good option if you're looking for a card with a points system. If you already have a bank account and credit card with SMBC, then it pays to join Sumitomo Mitsui Banking Corporation's World Present.
Line Point – Line Application
Line Points can be used to purchase digital items for the app such as sticker packs, use as balance in Line and partner games, or simply generate QR Code coupons that can be used in stores.
By participating in Clube Line you can accumulate points on various services and in various locations. Points can be earned and used on services such as Pokeo, Lacore, Compras Line, Viagem Line and Line CONOMI. You also save if you use Line Pay.
You can also use points in LINE Manga, LINE LIVE, LINE Divination, LINE MUSIC, LINE Friends, LINE GIft and LINE Mobile. In addition to the point systems, LINE has a 4-level rating system that is regular, silver, gold and platinum.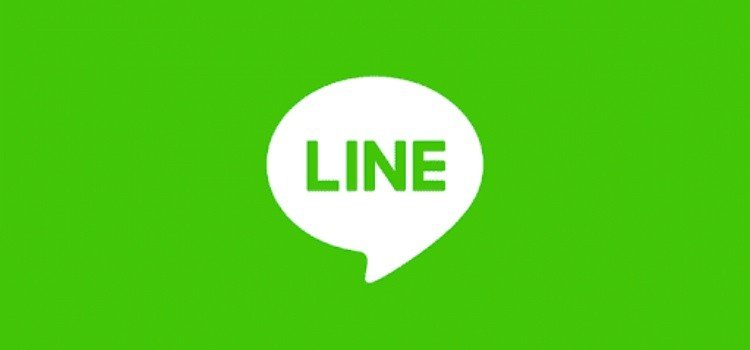 W-Point – Watari
W timecard is a local common timecard system operated by Watari Co., Ltd. Accumulated points can be exchanged for cash and products at partner stores and online stores.
In addition to the regular points that are given when you use the service, we will show you a card with an internally issued e-money function that provides you with charging points when you top up.
Watari also creates custom point cards for other stores, including stamp cards. There are thousands of other Japanese point cards, but these are the most recommended. If you remember others, just leave them in the comments.
What do you think of Japan's point system? Do you make use of it? Would you like to have this system in Brazil? Thank you for reading this article and I hope you enjoyed the tip. If you liked it, leave your comments and share the article on social networks.