Do you know Amazon Japan? In this article, we are going to write a complete guide that will answer almost any question regarding the Japanese Amazon, in addition to telling a little about its popularity and some curiosities.
Amazon is one of the most famous online stores in the world and has officially arrived in Brazil a few years ago. We used to have access to your books and ebooks, but nowadays we can buy just about anything.
Amazon Brasil is a great partner of the site. Every time you, reader, buy something on Amazon do Brasil through the referral links on our site, you help our site to grow. That's why we leave this incentive! This is one of the reasons for writing this gigantic article about Amazon from Japan, Brazil and the world!
Amazon Prime - The best combo
Before we talk about Amazon's trajectory in Japan, I want to remind you that Amazon Prime arrived in Brazil offering the free shipping combo, prime video, music, books and games for only 2 USD a month.
That's right, you pay an alternative to netflix, spotify and bookstores for only 2 USD. This is really the cheapest service I've found to enjoy the great catalog of movies and series, free shipping and a music app all in one go.
And if you want to subscribe to the annual plan, you only pay 89 reais saving about 25% on the monthly plan. Amazon Prime is the real Netflix killer. You can subscribe to Amazon Prime using the buttons below:
What is Amazon? How did you arrive in Japan?
Amazon appeared in the year 1994 in the USA. This company is one of the first and largest e-commerce companies in the world. She currently works in several areas such as Cloud, Streaming and even artificial intelligence.
Amazon arrived in Japan in 1998 as Amazon Japan Inc. She registered her first Japanese website domain in 2000 as amazon.co.jp and the president and CEO at the time of the site was Junichi Hasegawa.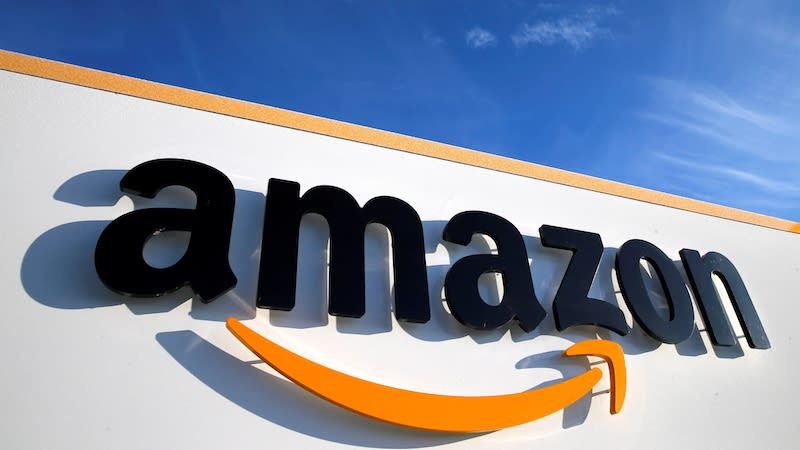 Amazon currently ranks first as the largest online store in Japan. That first place is undefeated as Amazon Japan's sales are 10 times higher than the second place Yodobashi Camera.
The Japanese version of Amazon offers many exclusive products that are only available in Japan. Fortunately, it is possible to buy products imported from Japan on Amazon USA and some Amazon Japan sellers ship to Brazil.
How does Amazon work in Japan?
Amazon Japan works like any other country. The site has the same international layout, and you can change the language from Japanese to English. The services offered by Amazon are much more successful in Japan than in Brazil.
For example, it's common to find people in Japan using Fire TV, Prime Video, or their Amazon Alexa personal assistant on their Amazon Echo. Not to mention that Japanese people like to read, so books are very popular on Kindle.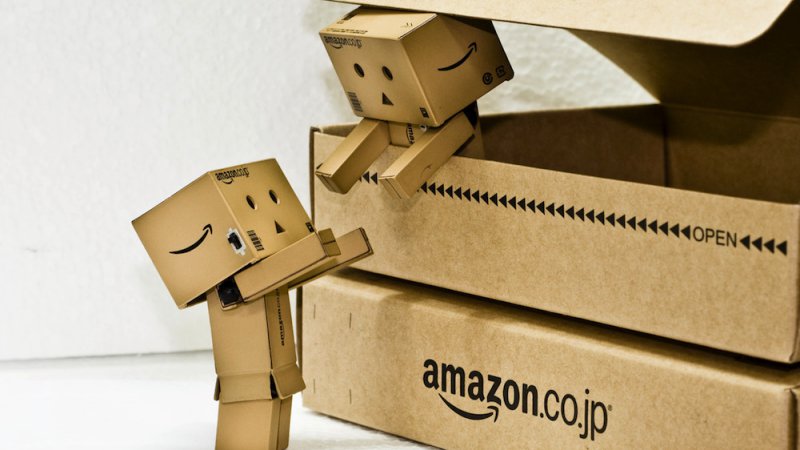 Amazon shopping within Japan is often astronomically fast. It may happen that you buy a product at the store and it arrives the next day or maybe less. The store also uses a Marketplace system, where anyone can sell their stuff.
All this is possible thanks to more than 13 distribution locations throughout Japan, in addition to other locations of other companies that co-store Amazon products. All this for a cost from 152 yen (+-5 reais).
The artigo is still half finished, but we recommend opening it to read the following later:
Amazon Kindle Unlimited - Free Books
Amazon Kindle Unlimited is an Amazon service that is also available in Brazil. With it you have access to several free ebooks and digital books, including sleeves, light novels, Japanese books and Japanese learning books.
We encourage Suki Desu readers to register and download Kindle Unlimited through our Amazon link, so we earn a small commission and you get a few free months to read all the thousands of books provided by Amazon.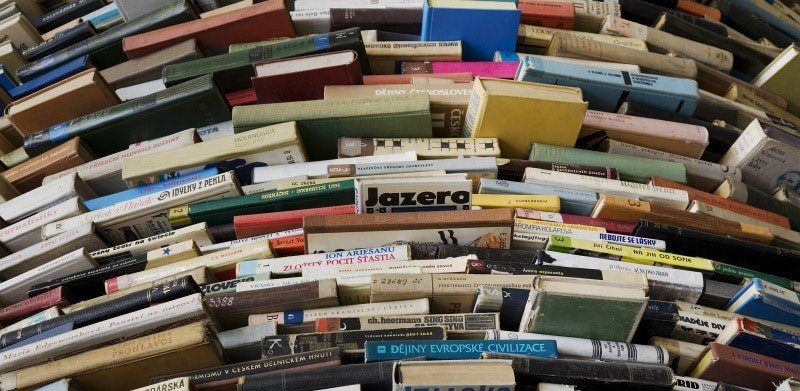 It is possible to read Japanese books, manga and other books of interest on Amazon Brasil itself. If you want to have access to the entire Japanese book library, just access the settings of the application already downloaded and change the region to Japan.
You can use this service both on a Kindle device and in the Android and iOS apps. Depending on the situation, you may need to use a VPN to view exclusive content from some Amazon services.
To start using Amazon Kindle Unlimited, just access the website by clicking here, enter a book and select the option.
Fire TV - No more TV BOX and Chromecast
Many buy those devices called TV BOX or Google Chromecast to turn their TV into a Smart TV. With these devices you can access Netflix, Prime Video, Youtube and thousands of other applications and Games.
The big problem is that TVBox runs a poorly optimized Chinese version of Android, while chromecast only works entirely with a smartphone. The option I use is the Apple TV, which I think is very good, but is very expensive in Brazil.
Amazon's Fire TV does pretty much everything the Apple TV does, and sometimes better, all for less than $300. There is also a more robust option called Fire Tv Cube that comes with Alexa and lets you control your home and TV by voice.
With the Fire TV cube, you can simply control your entire television instead of using a remote. That's why I believe that Fire TV is a much better option than a google Chromecast, TVBox and Apple TV that don't even have a browser.
Amazon offers several services such as Video Streaming with Amazon Prime, a strong competitor to Netflix. In Japan and other countries you also have Amazon Music Unlimited, a strong competitor to Spotify.
How to buy from Amazon Japan
The biggest problem with buying products on Amazon.co.jp is the high shipping and also the fact that not all sellers provide the option to ship the product out. Despite the high shipping price, delivery is very fast.
To buy from Brazil on Amazon Japanese, you need an international credit card. With it, you can buy books to study Japanese and manga without any fear of taxing income. Although it is possible to buy many books directly from Amazon Brazil.
There's not much of a secret to shopping on this site, unlike other stores, if you don't know how to shop online through amazon, we recommend doing some research and having some experience before making international purchases.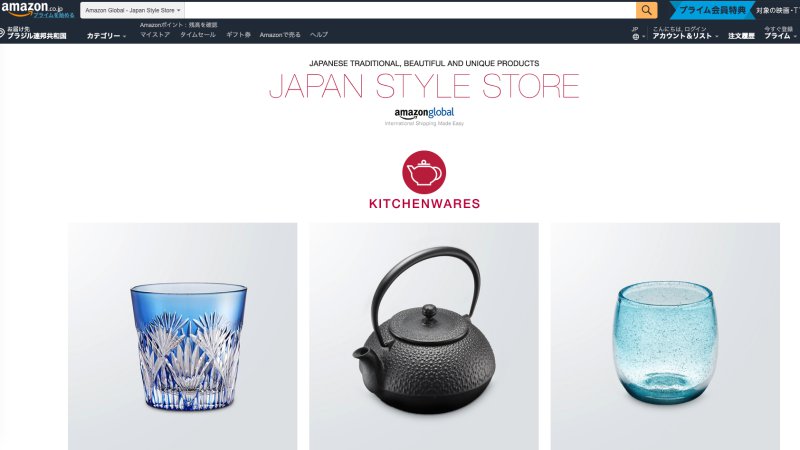 The only thing that will change is that you will need to register again, as Amazon does not use global registrations. We also recommend changing the site language to English, making your life easier.
When purchasing the product, you will need to enter your address. Click in "Add an International Address", thus indicating that you want to add an international address. When filling, do not put special characters and accents.
Make sure all data is filled in correctly. It is only possible to buy from Brazil on Amazon Japan using international Visa and Mastercard credit cards. Don't forget to correctly convert the value of the product and shipping, in addition to shopping with other places to know if it's really worth it.
Hope you enjoyed the article. If you liked it, share it and leave your comments. For those who like Games, another store we recommend is Play Asia.