In this Complete Collectibles Guide we are going to talk about Action Figures (アクションフィギュア) and their history in Japan, where and how to buy them. Let's also see the different types of Action Figures, the care that must be taken with them.
For those who don't know, action figures are action figures or collectible dolls of characters from anime, movies, games and manga. From this Guide onwards we will try to give a basis for each one, as well as specifications and much more!
The term action figure became somewhat generalized, being used not only for "Action figures", but also for the nendoroid, figurines and more.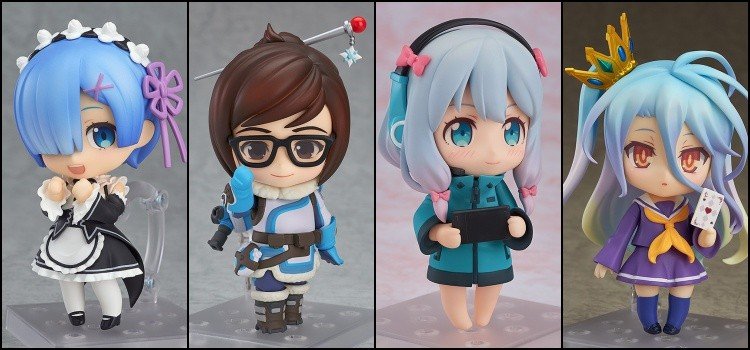 the history of action figures
The first action figure appeared in 1964 and was launched by an American toy and game company called hasbro. The first action figure in the world was from comic books (GI Joe) published since 1942.
After the launch it was very successful! You could play with your favorite character anytime and with your friends, as well as giving your room a space and a good decoration. Children, especially boys, played a lot.
But teenagers and adults began to be interested in action figures for collection and also for the love of the characters.
After starting to do the Action Figures Collectibles, it was another success. And with the great success, their quality only increased and, more and more, the action figures became more realistic and gained even more popularity.
With people's great interest, new companies, manufacturers and companies specializing in collectible figures have emerged, some of these Japanese companies are: Good Smile Company; Bandai; Kotobukiya; SOTA Toys and Legend Toys.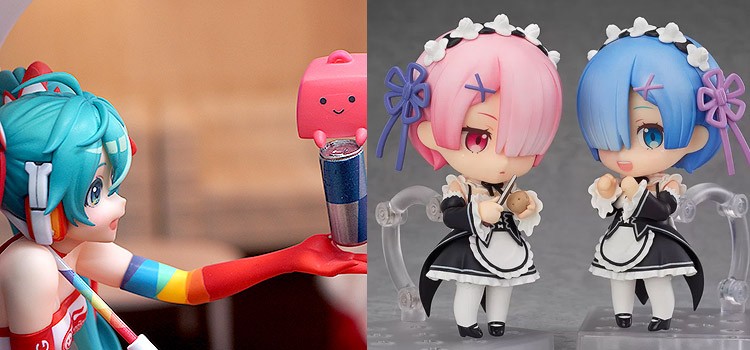 The action figures currently
Currently there are several action figures of all types, sizes and prices. From miniature, life-size and even with holograms created by ZW Design and Front BH. In Japan what are successful are the action figures anime collectibles and as I said, it has all prices.
At action figures can be found in values of R$5 and up to R$ 5,000 or more. It all depends on the place of purchase and the material of the respective figure, available quantities and its relic value.
There are many stores action figure throughout Japan, mainly in 秋葉原 (akihabara) Tokyo. There you can find several stores related to action figure that sell high quality figures. There are also several stores for anime, manga, games and much more.
Figures can be classified into different types, sizes and categories. The main types of figure are those of scale which usually have different sizes, few joints and are usually mountable. Let's get to know these types of figure below.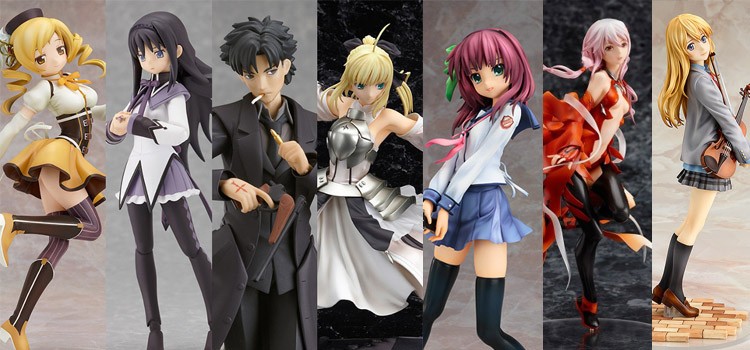 Figmas – 13cm Action Figures
The figma series is a Japanese action figure line produced by Max Factory and distributed by Good Smile Company. The product series is developed by Max Factory CEO Max Watanabe as well as Masaki Apsy.
The Figma Team focuses on creating highly articulated hand-sized pieces with a focus on popular anime characters. Each figma is sold with various accessories such as faces, hands and other optional parts.
Occasionally figma figures are based on other subjects such as Vocaloid characters, Nintendo game series, and even real people. The first figma was a special edition by Haruhi Suzumiya based on the PS2 game Suzumiya Haruhi no Tomadoi.
The first product was released on January 31, 2008 with product code SP001. Later, in 2008, the first mass-produced figma, Yuki Nagato, from The Melancholy of Haruhi Suzumiya series was released.
Figma series figures are made of ABS and PVC. Each figure includes a special stand that is used to support it and create varied poses. The height of the figures is about 13 cm, but varies depending on the height of the base character.
Prices also vary, however most figmas cost between 3000 and 6000 Japanese yen. Each figma usually comes with a number of different expressions and optional extras that can be switched over and over.
Pieces can also be swapped between different figma figures, allowing collectors to swap pieces and create unique combinations. A flexible plastic is used in areas that can be harmed by poses.
Nendoroid – Chibi-Type Action Figures
Nendoroid [ねんどろいど] are action figures in chibi style (big heads), articulated, extremely customizable and about 10cm or 6cm tall, originally manufactured by the Goodsmile Company in 2006.
Nendoroids are around 10cm tall, most of which have customizable arms and legs and articulated necks. There are different types of original Nendoroid, let's name a few below:
Nendoroid Petite – They are smaller figures with about 6.5 cm in height;
Nendoroid More – These are alternative sets with extra parts and clip and suction supports;
Nendoroid Plus – Different nendoroid shapes besides figures, such as plushies, key chains, etc;
Nendoroid co-de – They are figures that allow you to remove their parts such as hair and clothes;
One of its main advantages is its low price compared to figma, its very detailed quality and its size that helps when saving space. for more information read our article about Nendoroid.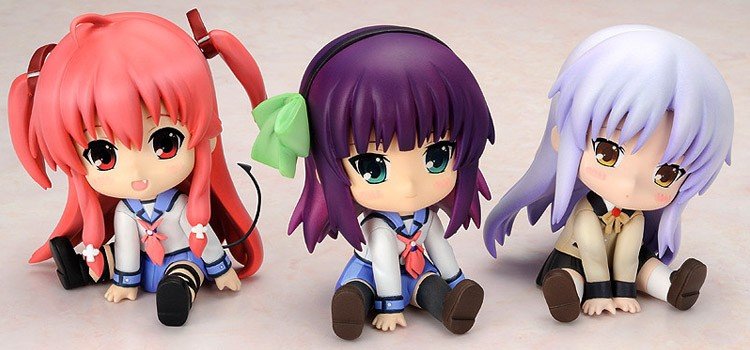 Funko Pop – America's Big Heads
Other popular Action Figures come from the Americas and are called Funko POP. They have a rounded head resembling a tube television. There are hundreds of Funko POP characters from different series and anime.
Funko is an American company that produces licensed pop culture collectibles. Funko is renowned for making licensed vinyl figures and bobbleheads. In addition to licensed electronics and plush items.
Maybe it's an alternative to buy a Funko POP instead of an original Nendoroid. Its price can also be high, ranging from 40 to 40 USD. I think some are cute, while others are terrifying.
Bandai Branpresto
Banpresto was initially a company that created a variety of Japan-exclusive video games, mostly anime games. Until Banpresto was purchased by Bandai Namco Games on April 1, 2008.
After that, Banpresto continued to work together with Bandei in the sale of toys. Until again in 2019 it was merged once again with Bandai Spirit. In this way, we can call these action figures Bandai dolls.
Bandai's actions can also be found under the name of Figuarts or Bandai Spirits, which was formerly a manufacturer of adult products, but was merged with Banpresto. Here are some examples of Bandai Figures:
Action Figures by Gashapon
In Japan there are the famous gashapon capsule machines. They are machines where you put coins and a ball comes out with a gift inside, here you can find miniature figures of your favorite characters for a very low price.
At gashapon they are like an arcade, where you place your chip and are entitled to a prize, turning the crank so that your prize can fall to you. These little machines are spread all over Japan, mainly in front of game centers.
The quality of these figures is quite low, lacks coloring and can spoil quickly, but it is a cheap and affordable option that can cost up to 100 yen. Usually the gifts gashapon are about 3 centimeters long.
There are different prices for Gashapon, which means higher cost machines reward the player with better quality. Remembering that you will not only find action figures, but any type of collectible, key chain and toy.
The quality of a action figure
There are several Chinese or unknown Action Figure companies that sell cheap parts, but of inferior quality, with discoloration and parts that break easily. Some imitate the brand originals, but sin when doing so.
I don't recommend buying low quality or pirated products, so I won't go into detail about these products. I recommend thinking firmly about the quality of the product you want to buy. Think of an original piece work.
The responsible factories care a lot about the quality of the figures they produce. An example of such factories would be the Good Smile Company, at action figures of this factory are unequaledly perfect.
If the action figure has a single mistake, it will not be marketed and there is one more detail, these incredible action figures almost 100% are made by hand. Remember to beware of fake action figures.
There's no way not to fall in love with this universe full of cool things, honestly, I'm a big fan of Japanese action figures, after all, who doesn't want to have a copy of their favorite character in 3D?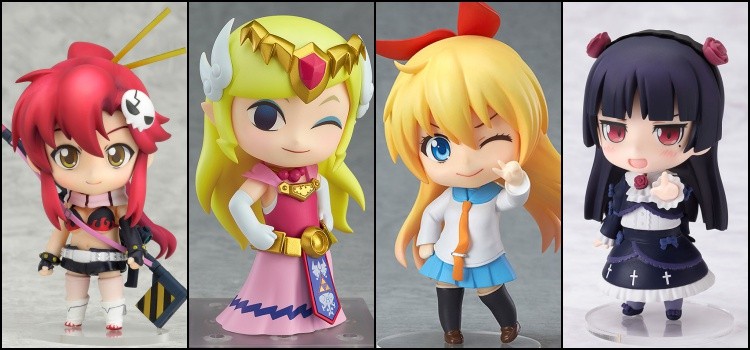 Where to buy Action Figure in Japan?
Some might imagine that Action Figures are cheap in Japan, but the reality is different. Unlike anime events where we find action figures for a good price (of questionable quality), the figures from Japan are always original and of good quality.
If you frequent famous neighborhoods with Akihabara, you won't find cheap figures, but dolls that cost more than 3000 yen. If you want to save on action figures in Japan, you will need to resort to low quality or used products.
Although Akihabara is famous for its stores, it's just marketing, prices are for exploiting tourists, needing a panning before going shopping in Akiba. In Tokyo you can find several second-hand stores on Nakano Broadway.
Look for stores like Book Off, and its Mode-Off, Off-House, Hobby-Off and Garage-Off variants. Each one specializes in a certain type of product, but you can find figures in all of them. It is one of the most popular used car franchises in Japan.
Remember that unknown second-hand stores are usually cheaper than these reputable stores. There is a really cool shop at Namba Station in Osaka called Admski. The store specializes in very retro products.
The articles below will help you do your shopping in Japan:
Buy your Action Figure – Shop
To finish the article, I will leave below an extensive list of Action Figures that you can buy on Amazon Brazil. Remembering that throughout the guide we also display products. I hope you enjoyed this guide, if you liked it share and leave your comments.