Do you know how to speak Japanese personalities? Ever heard of Japanese Deredere personalities? You've probably heard about Tsundere, Yandere, Kuudere, and Dandere. In this article we will talk about Japanese personalities.
If you've watched anime, you've probably met a character with a strong and different personality. In this article, we are going to talk a little about each type of dere, its origin and some examples of anime characters with these personalities.
In addition to deredere, we are going to share a list of words that describe personalities in Japanese. To help navigate this article, let's leave a summary. I hope you like it and share it with your friends. xD
What does deredere mean?
It has become a big cliché in anime to put characters that represent some of these Japanese personalities, the most popular being the Tsundere girls. These characteristics are distinctive and original and the Japanese are the only ones who classify them.
We recommend reading: Anime Cliché - List
All these 4 mentioned personalities are related to loving feelings. Let's start by looking at the most Neutral of them, the DERE that started it all. It is a Japanese onomatopoeia that means DEREDERE. 
The Japanese onomatopoeia DEREDERE [デレデレ] expresses a loving and passionate feeling. The word Deredere refers to a person who is energetic, cheerful and kind to other people around him. They are literally lovely girls.
Read too: Discover 200 Japanese Onomatopoeias
The other personalities that also carry half of the Deredere onomatopoeia, usually mixes another personality type, but remains lovable to TV viewers, or such a trait, even strange, becomes cute.
Some examples of totally lovable characters and Deredere is Toradora's Minori Kushieda, an energetic, cute and totally cheerful girl. We can also cite as an example Miyuki Takara from Lucky Star and Haruka Morishima from Amagami.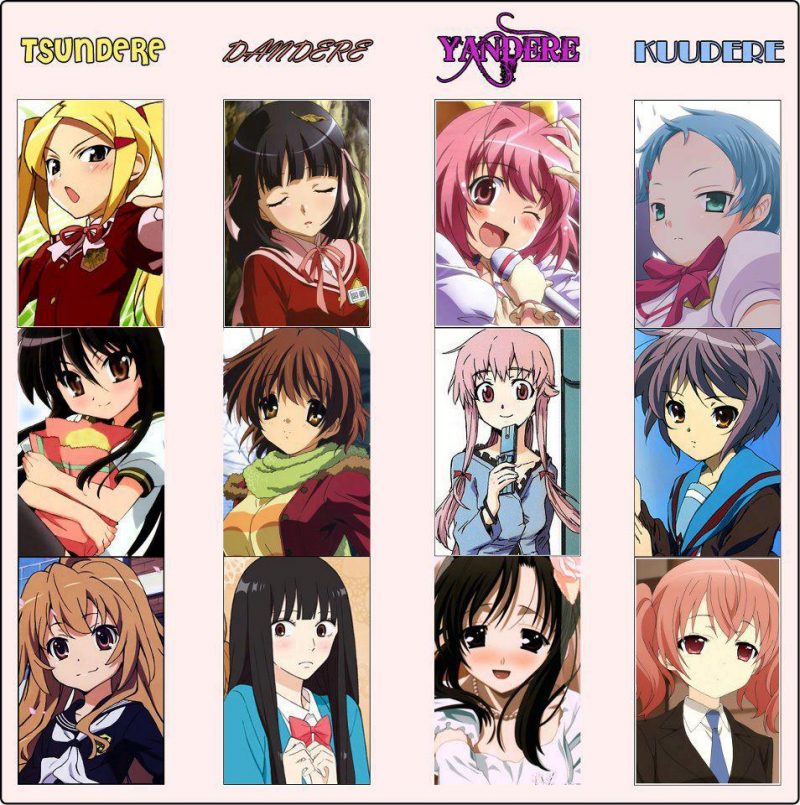 What does Tsundere mean?
Among the Dere-derived personalities, Tsundere is the most popular of the anime. He is a cold, violent, irritating person, but deep down he has feelings, but he cannot show them.
Tsundere is a combination of the onomatopoeia Tsuntsun [ツンツン] and Deredere [デレデレ]. Tsuntsun is the onomatopoeia for "distant; melancholy; arrested", while Deredere, as we have already mentioned, is something lovely.
There is also a male version for people with this personality, but with a stronger attitude, called Oranyan. Among the most famous Tsundere characters, we have Taiga and Toradora.
Tsundere is so important that it's been portrayed as a main feature of MOE characters, though it's usually not quite like that. I agree that I'm attracted to characters that demonstrate Tsuntsun.
Read too: Moe moe kyun – What is the origin and meaning of moe?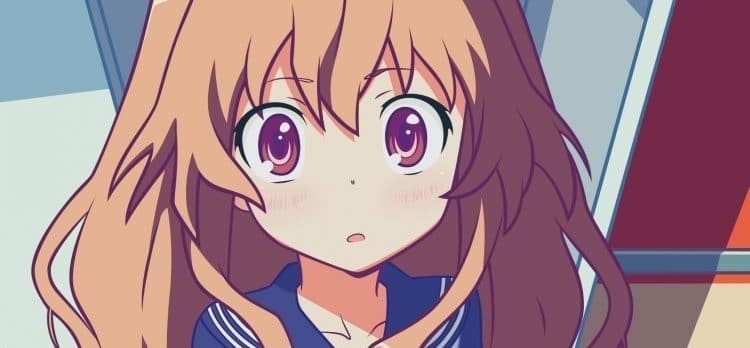 List of Tsundere Characters
See below for a list of characters. tsundere popular in anime:
Misaka Mikoto (To Aru Kagaku no Railgun)
Aisaka Taiga (Toradora!)
Serizawa Fumino (Mayoi Neko Overrun!)
Senjogahara Hitagi (Bakemonogatari)
Naruko Anjou (Anohana)
Azunyan (K-ON!)
Minami Shimada (Baka to Test)
Katsura Hinagiku (Hayate no Gotoku)
Asuka Langley (Evangelion)
Sanzenin Nagi (Hayate no Gotoku)
Louise Françoise Le Blanc de La Vallière (Familiar of Zero)
Shana (Shakugan no Shana)
Aria Holmes Kanzaki (Aria the Scarlet Ammo)
Hiiragi Kagami (Lucky Star)
Haqua du Rot Herminium (World Only God Knows)
Vegeta (Dragon Ball)
Kurisu Makise (Steins; Gate)
Ayuzawa Misaki(Maid-Sama!)
Mio Akiyama (K-on!)
Izumi Akazawa (Another)
Tsukasa Ayatsuji (Amagami)
Usami Masamune (Mayo Chiki!)
Kanna Tanigawa (Waiting in the Summer)
Yui Kotegawa (To Love-Ru)
Yui (Angel Beats!)
Houki Shinonono (IS-Infinite Stratos -)
Kyou Fujibayashi (Clannad)
Minko Tsurugi (Hanasaku Iroha)
Suiseiseki (Rozen Maiden)
Victorique de Blois (Gosick)
Mio Isurugi (MM!)
Minase Iori (Idol Master)
Rin Tosaka (Fate/stay night)
Corporal Giroro (Keroro Gunso)
Airi Sena (Mashiroiro Symphony)
Funami Yui (YuruYuri)
Shinku (Rozen Maiden)
Tainaka Ritsu (K-on!)
Aoba Tsukishima (Cross Game)
Suigintou (Rozen Maiden)
Yuzan Kaibara (Oishinbo)
Zakuro (Otome Yokai Zakuro)
Asuna Kagurazaka (Negima!)
Hiyoko Tamaizumi (We Without Wings)
Maka Albarn (Soul Eater)
Kotoko Aihara (Kiss Itazura na)
Revi (Black Lagoon)
Ogi Chika (Genshiken)
Retsu Kai – (Grappler Baki)
Haruko Amay (Maken-ki!)
What does Yandere mean?
the onomatopoeia yandere [ヤンデレ] comes from the verb yanderu [病んでる] which means a sick person. That is, a person who is madly in love, crazy about someone capable of doing things like killing, and can even be violent with the loved one.
His personality is initially kind, pleasant and will do anything for the loved one. There is also another term called Yangire which refers to girls who suddenly become violent not out of love but out of some trauma or something.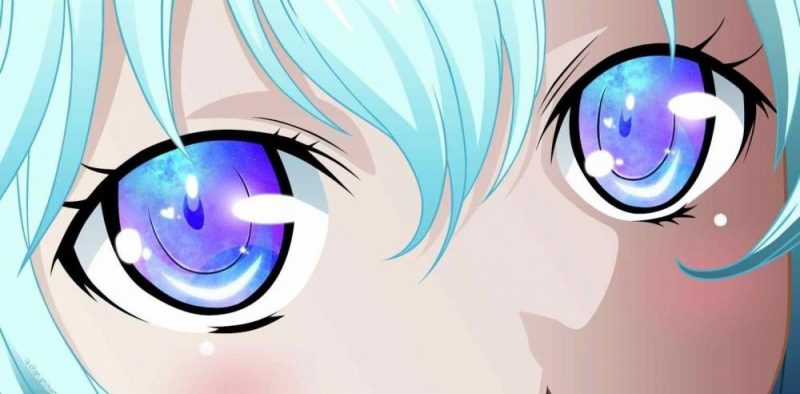 List of Yandere Characters
See below for a list of characters. yandere popular in anime:
Minase Yuka (11 eyes)
Akazawa Izumi (Another)
Ogura Yumi (Another)
Sugiura Takako (Another)
Himeji Mizuki (Baka to Test to Shoukanjuu)
Kirishima Shouko (Baka to Test to Shoukanjuu)
Hotarubi (Basilisk)
Kagerou (Basilisk)
Asakura Miu (Bungaku shoujo)
Ophelia (Claymore)
Shiro (Deadman Wonderland)
Takami Minatsuki (Deadman Wonderland)
Harima Mika (Durarara)
Niekawa Haruna (Durarara)
Yagiri Namie (Durarara)
Nana (Elfen Lied)
Lucy (Elfen Lied)
Mariko (Elfen Lied)
Matou Sakura (Fate/stay night)
Phryne (Fractale)
Kagura (Gintama)
Harminia (Gosick)
Elsa DeSica (Gunslinger Girl)
Yasuri Nanami (Katanagatari)
Oginome Ringo (Mawaru Penguindrum)
Will of Abyss (Pandora Hearts)
Charlotte (Pandora Hearts)
Shinohara Wakaba (Revolutionary Girl Utena)
Suigintou (Rozen Maiden)
Tohno Akiha (Shingetsutan Tsukihime)
Kiryuu Moeka (Steins;Gate)
Fuyou Kaede (Shuffle)
Lambdadelta (Umineko)
Ushiromiya Rosa (Umineko)
Ushiromiya Maria (Umineko)
Nakahara Misaki (NHK)
What does Dandere mean?
Dandere [ダンデレ] refers to people with a quiet personality, but super discreet and silent, opening up only to trusted people after many difficulties. He is antisocial and withdrawn.
Despite these problems, Dandere shows a sweet, soft and romantic side. Its origin comes from the word Damnari [だんまり] which means silent and one who speaks little. Dandere are silenced by their shame and shyness.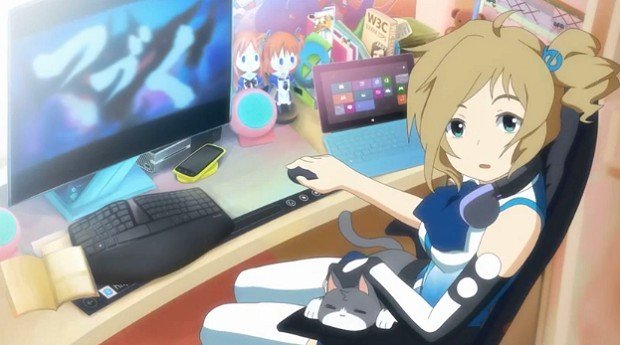 List of Dandere Characters
Below is a list of popular Dandere characters in anime:
Hinata Hyuga (Naruto)
Mathilda Alster (Beyblade)
Haruka Nogizaka (Nogizaka Haruka no Himitsu)
Misaki Etou (Dragon Crisis!)
Mikuru Asahina (Suzumiya Haruhi no Yūutsu)
Shiomiya Shiori (Kami nomi zo Shiru Sekai)
Kotomi Ichinose, Nagisa Furukawa(CLANNAD)
Shinobu Maehara (Love Hina)
Sae Nakata (Amagami SS)
Wendy Marvell (Fairy Tail)
Aries (Fairy Tail)
Mizore Shirayuki (Rosario + Vampire)
Kazane Hiyori (Sora no Otoshimono)
Mio Kitahara (Ano Natsu de Matteru)
Itsuwa (To Aru Majutsu no Index)
Hina Sakai (Hoshizora e Kakaru Hashi)
Yakumo Tsukamoto (School Rumble)
Aoi Futaba (Asobi ni Iku yo!)
Mio Akiyama (K-ON!)
Sawako Kuronuma (Kimi ni Todoke)
Kiri Komori (Sayonara Zetsubō Sensei)
Yoshino (Date A Live)
Historia Reiss (Shingeki no Kyojin)
Anri Sonohara (Durarara!!)
What does Kuudere mean?
Kuudere [クーデレ] refers to people with a cold, indifferent, and expressionless personality, a person lacking emotions resembling a robot. They are discreet and silent, and sometimes do not understand their own emotions.
Kuudere is the combination of the words Kuuru (クール), a Gairaigo from the English word "Cool" which means cool, cold, calm and cool. In short, it's a character who acted indifferently while in love.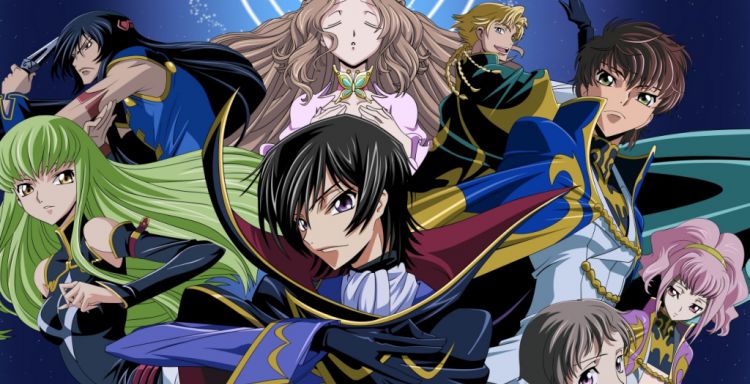 List of Kuudere Characters
Below is a list of popular Kuudere characters in anime:
C.C (Code Geass)
Riza Hawkeye (Fullmetal Alchemist)
Raiden (the Metal Gear series)
Naoto Shirogane (Persona 4)
Presea Combatir (Tales of Symphonia)
Homura Akemi (Puella Magi Madoka Magica)
Sesshōmaru (Inuyasha))
Shiki Ryougi (Kara no Kyoukai)
Koneko Toujou (HighSchool DxD)
Yayoi Kunizuka (Psycho-Pass)
Origami Tobiichi (Date A Live)
Carla (Fairy Tail)
Byakuya Kuchiki (Bleach)
Tabitha (Zero No Tsukaima)
Sailor Pluto (Sailor Moon)
Fate Testarossa (Mahou Shojou Lyrical Nanoha)
Baba (Ojamajo Doremi)
Ikaros (Heaven's Lost Property)
Ange Ushiromiya (Umineko: When they Cry)
Freudia Neuwahl (Rosenkreuzstilette)
Mara Jade Skywalker (Star Wars: Expanded Universe)
Setsuna Higashi (Fresh Pretty Cure)
Raven (Teen Titans)
Yuri Tsukikage (HeartCach Pretty Cure)
Alice Shiratori (Moetan)
Aisa Himegami (To aru majutsu no Index)
Piccolo (Dragon Ball Z)
Other types of deredere
kamidere – A person who likes to be treated like a deity, who wants to be above everything, above everyone else. It tends to believe that it is the most perfect and infallible, and that it should receive special attention and priority.
Himedere – Refers to girls who like to command and rule others. She is mostly the daughter of rich people, and has a bit of a tsundere personality.
Undere – ウンデレ – A friendly person who agrees with everything, responds most of the time "Un – うん" (which is a yes, an agreement) or sometimes with "sodayone – そーだよね" (That's right, that's right).
Coo-dere – クーデレ – It refers to a person with a friendly and at the same time cold personality. Example: Suzumiya Haruhi presents herself as an energetic and friendly person and at the same time cold.
List of Japanese personalities
Now let's share a list of general Japanese personalities. In the list you will have some expressions already conjugated, adjectives without conjugation. It is recommended to research more about the words before using them.
You can usually use na-hito [な人] after the adjective to say that she is a person with a certain characteristic. In some cases you can use no-aru [のある] to say that the person has a certain trait.
Responsive Table: Scroll the table to the side with your finger >>
| | | |
| --- | --- | --- |
| Japanese | Romaji | Portuguese |
| 大望のある | taimau in the air | ambitious |
| 自信のある | jishin in the air | self-confident |
| 冒険者 | boukensha | adventurer |
| ビール腹のある人 | biiru bara no aru hito | beer belly |
| カリスマ性のある | karisumasei no aru | charismatic |
| 情け深い | nasakebukai | compassionate |
| 創造力のある | souzouryoku no aru | creative |
| 好奇心の強い | koukishin no tsuyoi | curious |
| 決断力のある | ketsudan no aru | decisive |
| のんびりした人 | nonbiri shita hito | cold |
| マリファナを吸う人 | marifana wo suu hito | marijuana smoker |
| 想像力のある | souzouryoku no aru | imaginative |
| 賢い | kashikoi | intelligent |
| 頭がいい | atama ga ii | intelligent |
| 内向的 | naikouteki | introverted |
| 直観力のある | chokkanryoku no aru | intuitive |
| 忙しい | isogashii | occupied |
| 論理的思考のある人 | ronritekishikou no aru hito | logical thinker |
| 頭の回転がいい | atama no kaiten ga ii | quick thinking |
| 性格 | seikaku | personality |
| 洞察力のある | dousatsuryoku no aru | insightful |
| 怠け者 | namakemono | Lazy |
| カウチポテト | kauchi poteto | Lazy |
| 世間離れた | banareta seken | protected |
| 控えめ | hikaeme | reserved |
| お金持ち | okanemochi | rich |
| 厳しい | kibishii | rigorous |
| 直接に言う人 | chokusetsu ni iu hito | simple |
| おしゃべり | oshaberi | chatterbox |
| 才能のある | went out in the air | talented |
| 人見知り | hitomishiri | shy around strangers |
| 優しい | yasashii | kind |
| 勤勉家 | kinbenka | worker |
| 天才 | tense | genius |
| 革新者 | kakushinsha | innovative |
| 天性の指導者 | tensei no shidousha | born leader |
| 孝行娘 | koukou | obedient |
| 利他的 | ritateki | altruistic |
| 友好的 | yuukouteki | friend |
| 分析的 | bunsekiteki | analytics |
| 情熱的 | jounetsuteki | in love |
| 傲慢 | gouman | arrogant |
| 綺麗 | kirei | pretty |
| 精力家 | seiryokka | full of vigor |
| 献身的 | kenshinteki | dedicated |
| 迫力にあふれる人 | hakuryoku ni afureru hito | directed |
| おしゃれ | oshare | elegant |
| 天然の人 | Tennen no hito | elegant |
| 元気 | genki | energetic |
| 変わり者 | kawarimono | eccentric |
| 外向的 | gaikouteki | extroverted |
| 流行に敏感 | ryuukou ni binkan | Modern |
| 感じやすい人 | kanji yasui hito | sensitive |
| 憂鬱 | yuuutsu | Darkening |
| 頑固 | ganko | Stubborn |
Videos about deredere personalities
To finish the article, let's share some videos that talk about this subject of tsundere, yandere, kuudere and dandere: