You've probably seen some anime where the character goes to a beautiful pastry shop and chooses a white cake filled with strawberries. This is one of the most appreciated cakes by the Japanese and has an extremely light and refreshing flavor.
This cake should be served chilled and goes with both cold and hot drinks, especially black tea. Although the best seller is strawberry, you can add other fruits, such as apple, melon, manga or even persimmon (many Japanese cookbooks recommend persimmon for the winter).
This cake, as it is a refrigerator cake, is valid for 3 days, as the fruit may start to deteriorate after that time. This cake is made in 3 steps, just wait for the doughs and syrups to cool to assemble the cake, so it doesn't run the risk of spoiling quickly.
The cake can also be made with other ingredients like nest milk. In fact, this cake is so common around the world that there are thousands of versions of this recipe with strawberry cake inside and out.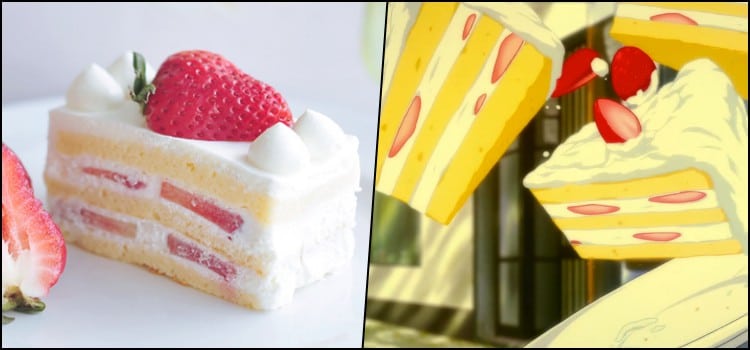 Strawberry cake recipe
Yields a 20 cm cake with a height of 10 cm
Pasta (Lot bread);
Preheat the oven to 180°C
Grease a 20cm springform pan with butter and place parchment paper on the bottom;
Ingredients
120g sifted wheat flour
40g melted butter/or margarine
4 large eggs or 5 small eggs (yolks and whites separated)
120g refined sugar
2 tablespoons of milk
Way of doing
In a mixer, place the egg whites and beat them until they start to foam. When this happens, add the sugar gradually. The egg whites will form a meringue.
Then, with the mixer still beating, add the egg yolks one by one. Then the butter and the milk. Stop beating the mixer.
With a spoon gently add the flour. Put on the pan and bake for 15 to 20 minutes (note if it is slightly golden and baked in the middle using a fork) Make 2 cake mixes and set aside.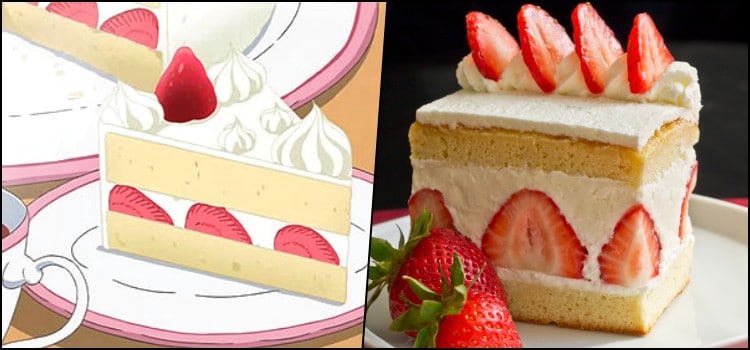 For the syrup
1 cup of water;
1/2x sugar;
1 (soup) of vanilla essence/or liqueur/or brandy;
Way of doing
In a small saucepan, mix the sugar and water. Bring to a boil for 5 minutes. Turn off the heat. Add the essence or liquor. Expect to cool to use.
For the filling and topping
2 boxes of whipped industrialized whipped cream (whipped according to packaging)
500g sliced strawberries
Cake assembly
Cut the cake masses in half;
Using a spoon, spread the syrup over all cake batters;
Put whipped cream and chopped strawberries. Make until the layers are over;
Finally, cover with whipped cream and decorate with strawberries to taste;
Did you like this recipe? How many different anime have you seen this cake? Tell us and share this recipe with your friends :)