Hello everyone, everything good? Almost everyone has heard that Japan is dependent on nuclear power plants. And in this article I will comment a little more about nuclear energy and the relationship that Japan has with this type of energy generation that is one of the most dangerous in this environment.
An example of its danger is the great accident of Fukushima that occurred after the tsunami of the year 2011. That after the various precautions and protective measures the risks of radiation still incredibly affect the accident site, so much so that parts are still completely isolated. Anyway, I will discuss the matter more calmly throughout the article.
Japan and its energy industry
Japan's first commercial nuclear power reactor began operation in 1966, and nuclear power has been a national strategic priority since 1973. This came under question after the Fukushima accident in 2011, but has been confirmed. After all, it's not a situation that can be solved just by wanting and doing.
As of 2011, Japan generated around 30% of electricity from its reactors and was expected to increase to at least 40% by 2017. The current outlook is two-thirds of that from a depleted fleet.
Today, 42 reactors are operable. The first two restarted in August and October 2015, with seven more having restarted since then. 17 reactors are currently in the process of restarting approval. This leaves us with a heavy question as to why they are doing this, even after the 2011 nuclear accident.
Even though it is the only country to have suffered the devastating effects of nuclear weapons, Japan has embraced the peaceful use of nuclear technology to generate a substantial amount of its electricity.
However, after the tsunami that killed 19,000 people and triggered the Fukushima nuclear accident, which despite not having legal casualties, left a huge trauma on the mental and physical health of the people of that area and a feeling of regret throughout Japan. and many people all over the world.
And with that, too, public sentiment changed dramatically, so that there were widespread public protests demanding that nuclear power be abandoned. The balance between this populist sentiment and continuing to provide reliable and affordable electricity is being politically debated.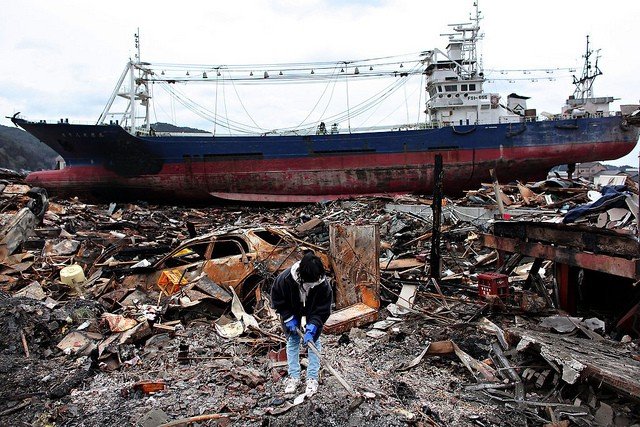 Japan's energy situation
Japan's shortage of minerals and energy was a powerful influence on its politics and history in the 20th century. Today it relies on imports for over 90% of its primary energy needs. Which is extremely small for a country the size of Japan.
When it recovered from the losses of World War II and grew its industrial base in a relatively short time, it needed imports of fossil fuels, especially oil from the Middle East. This geographic and commodity fragility became unstable due to the oil shock of 1973.
At that time Japan already had a growing nuclear industry, with five reactors in operation. The reassessment of the domestic energy policy resulted in measures to diversify, in particular, a major nuclear construction program. Great importance was given to reducing the country's dependence on oil imports.
However, after the Fukushima accident in October 2011, the government tried to reduce the role of nuclear energy, but it was not enough to satisfy the population, which resulted in the loss of positions of most politicians in the elections.
Government after the Fukushima accident
In 2014, the new government adopted the 4th Basic Energy Plan, with a progression of 20 years and stating that nuclear energy is a basic base load energy source and that it would still be used safely to obtain an energy supply for your demands. In addition to being a preventive measure against global warming.
In 2015, the government stated that it intended baseload sources to provide 60% of power by 2030, one-third of which would be nuclear power. Analysis by the Research Institute of Innovative Technology for Earth estimated that energy costs would be reduced by 20 billion US dollars per year compared to the current state.
At the same time, it was reported that 43 coal-fired power projects were planned or under way. Just like the coal power renaissance with a 20% growth in consumption, Japan's LNG imports grew from around US $ 20 billion in 2010 to US $ 70 billion in 2013.
Development of the nuclear program
In order not to leave details blank, I just put a general summary so far of the situation in Japan in relation to the subject, but from now on I will delve into the issues and discuss them better in a more complete way, but I will try to maintain the same level of ease. in understanding.
The nuclear research program began in 1954. The Basic Atomic Energy Law, which strictly limits the use of nuclear technology to peaceful purposes, was passed in 1955. This law promoted three principles – democratic methods, independent management and transparency – that are the foundation of nuclear research activities.
The inauguration of the Atomic Energy Commission (JAEC) in 1956 helped in the development and use of nuclear energy, and with it several other institutions on the subject were created soon after.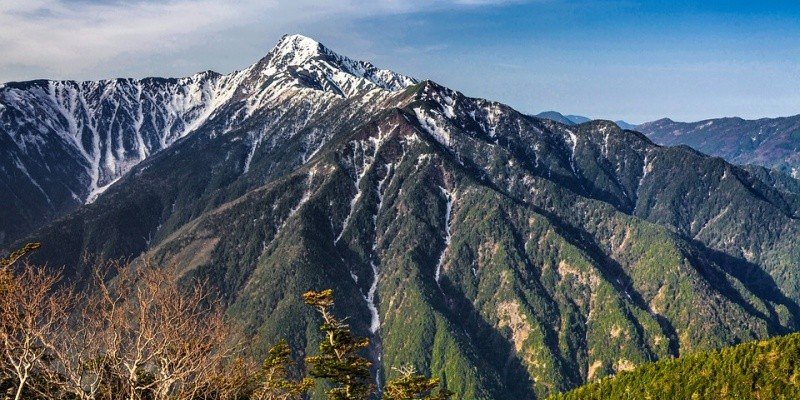 Japan's First Steps to Nuclear Power
The first reactor to produce electricity in Japan was a prototype boiling water reactor: the Japan Power Demonstration Reactor (JPDR), which operated from 1963 to 1976 and provided a wealth of information for later commercial reactors. I believe that this one makes special participation in the history of Japan.
Japan imported its first commercial nuclear reactor from the UK, the Tokai 1 – a 160 MWe gas-cooled (Magnox) reactor built by GEC. It started operating in July 1966 and continued until March 1998.
Upon completion of this unit, only light water reactors (LWRs) utilizing enriched uranium – either boiling water reactors (BWRs) or pressurized water reactors (PWRs) – were built. As early as 1970, the first three of these reactors were completed and began commercial operation.
Soon Japanese companies had already acquired the ability to build these units, as they bought projects from the USA and had the license to manage the following stages. Companies such as Hitachi Co Ltd, Toshiba Co Ltd and Mitsubishi Heavy Industry Co Ltd have developed the ability to design and build LWRs on their own.
Measures to improve nuclear energy in Japan
As technologies always advance, the reactors needed to improve because they failed in several aspects and needed constant revisions for their operation. Soon the Japanese government took steps to help develop and improve this technology that had become very important to the country.
And in 1975, the LWR Standardization and Improvement Program was launched by the Ministry of International Trade and Industry (MITI) and the nuclear power industry. He sought to standardize LWR designs in three phases until 1985.
In phases 1 and 2, existing BWR and PWR designs should be modified to improve their operation and maintenance. The third phase of the program included increasing the size of the reactor to 1300-1400 MWe and major design changes. These would be Advanced BWR (ABWR) and Advanced PWR (APWR).
Nuclear Energy Research Centers in Japan
With the same objective of creating the program, the Japanese government also created some research centers to help in this sector. Which shows the interest he had in advancing this technology and also the importance that nuclear energy was gaining in the country.
One of the main fuel cycle and research centers until the late 1990s was the Power Reactor and the Nuclear Fuel Development Corporation, better known as PNC. Their activities ranged from uranium exploration in Australia to high-level waste disposal.
But after two accidents and the unsatisfactory response of the PNC, the government in 1998 reconstituted the PNC as the most complete Japan Nuclear Cycle Development Institute (JNC), whose objective was to focus on the development of rapidly regenerating reactors, reprocessing of high combustion fuel, among others.
But soon there was a merger of JNC and JAERI in 2005, which was responsible for creating the Japan Atomic Energy Agency (JAEA), which is currently a major integrated nuclear R&D organization. A role it plays to this day.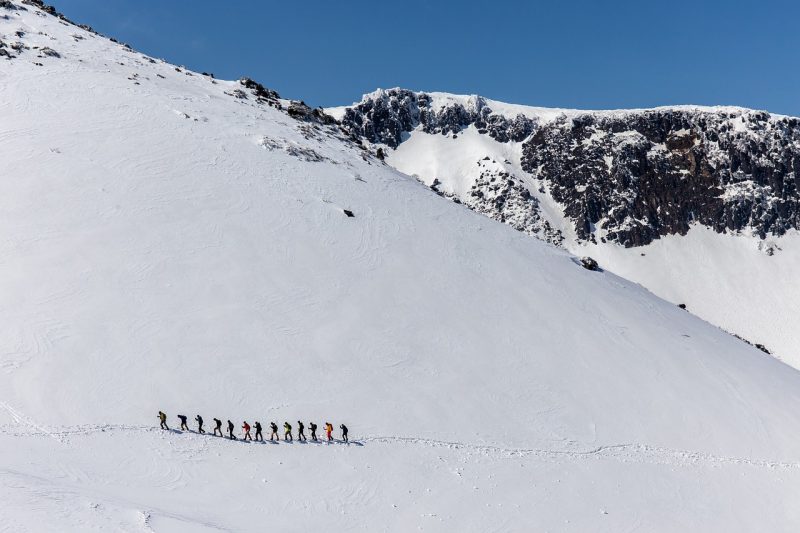 Changes in energy policy
Because of the Fukushima accident, the government was forced to stop a large part of two activities involving nuclear energy, this because of pressure from the population itself and also from outside pressure because this accident, together with the tragedy that happened in the country after the earthquake that happened became news all over the world.
For these and several other reasons, the government had to make several changes so that the country would not suffer from an energy crisis of gigantic scales. And some of them I will explain from now on.
July 2011, the Energy and Environment Council (Enecan or EEC) was created by the Cabinet Office of the Democratic Party of Japan (PDJ) as part of the National Policy Unit to direct Japan's energy future through 2050.
This body aimed to help the National Policy focus on future dependence on nuclear energy. And his first recommendation was that the contribution of nuclear energy to electricity should be directed at 0%, 15% or 20-25% for the medium term.
The Atomic Energy Commission (JAEC) and the Central Council for the Environment appeared to be under the command of Enecan in 2011, and in 2012 they were restored to their previous status. Meanwhile, major Japanese companies like Mitsui and Mitsubishi have started investing heavily in LNG production capacity.
recent events
In June 2015, the government's Electricity Generation Plan to 2030 was approved. This was nuclear at 20-22% in 2030, renewables 22-24%, LNG 27% and coal 26%. The objective is to reduce CO2 emissions by 21.9% by 2030 from the 2013 level and improve the energy self-sufficiency rate to 24.3%, from 6.3% in 2012.
In July of the same year, the government approved the Fiscal Year 2014 Energy White Paper. It showed that the percentage of energy coming from fossil fuels grew from 62% to 88% over four years.
It also showed that the increase in fuel cost due to nuclear shutdowns was JPY 2.3 billion in 2011, JPY 3.1 billion in 2012 and JPY 3.6 trillion in 2013 (as of March 2014). Domestic energy expenses increased by an average of 13.7% in the four years.
In July 2017, the cabinet approved the draft Basic Concept on the Use of Nuclear Energy, developed over two years by JAEC, including public consultation. It outlines eight priority activities to achieve the basic goals for the safe use of nuclear energy, promoting its benefits.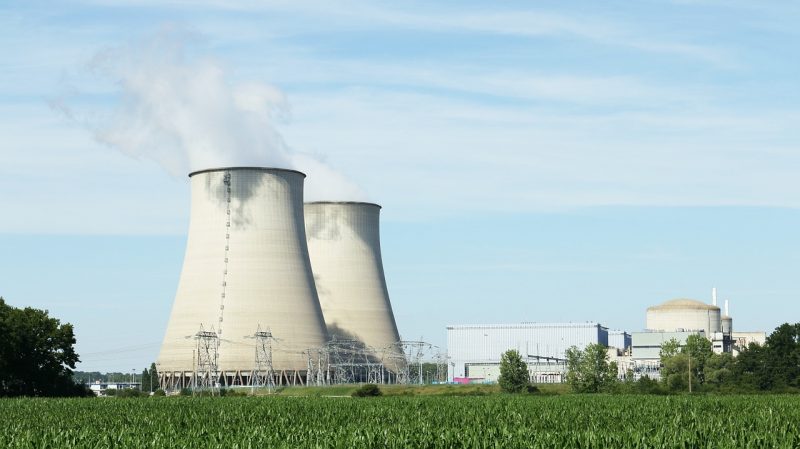 My opinion
I honestly don't think nuclear power plants are a danger to society. I would be much more critical of countries that use nuclear energy as a way of demonstrating power, as well as Russia or the US and their atomic arsenals for the sole purpose of serving as weapons of war.
Apart from that Japan is not usually negligent when it comes to infrastructure and security, they are always developing technologies to satisfy their needs, whether in commercial, urban, domestic or industrial infrastructure. They are always looking to improve, unlike negligent countries that only think about getting money.
In addition to all this, it is not as if Japan is rich in natural resources like Brazil, on the contrary, resources are extremely limited as well as its plains. For those who don't know, Japan is a predominantly mountainous country, which explains its need for space since the plains are scarce.
Opinions differ on this subject, leave yours in the comments and let's see if we disagree or agree. But first remember that the accident only occurred because of the gigantic tsunami that hit Japan at the time, which killed thousands of people. And the earthquake was not the cause of the damage done to the plant's units.
Well, that's all for this article. If you have any questions, suggestions, criticisms or anything else, just leave a comment. Furthermore, thanks to you, my dear reader, for reading this article so far and until the next one.