Looking for coloring pages of the famous Fall Guys jellybeans game? In this article we are going to share a gigantic gallery for you to download and print Fall Guys coloring pages.
For those who don't know, the game Fall Guys Ultimate Knockout mix one Battle Royale with 60 people in a kind of Takeshi Castle, scavenger hunts, faustão olympics or Wipeout. There are hundreds of people running on an obstacle course to get there first.
Recently the Game became free and with Cross-play after being purchased by Epic Games. For mobile devices, there is a similar game which is a lower quality copy called Stumble Guys.
If you are looking for more linear drawings from Fall Guys and other games, we recommend checking out our partner site Coloring Draw focused on anime coloring pages, games and everything that is successful today. Hope you like the coloring picture packitem.
We also recommend reading:
How to Get Skins in Fall Guys?
Luckily the company that bought the game is very kind and distributes the paid currency of the game without much difficulty even for those who don't want to invest a penny. Of course, to accumulate enough to buy your costume will take time and may end up being impossible to buy.
We suggest reading our article on How Earn Free Show-Bucks at Fall Guys doing some activities and tasks. Remembering that the paid in-game currency changes its name depending on the country.
Other ways to get skins is through the season pass. Free players can also earn some accessories and colors for their characters by playing the full season.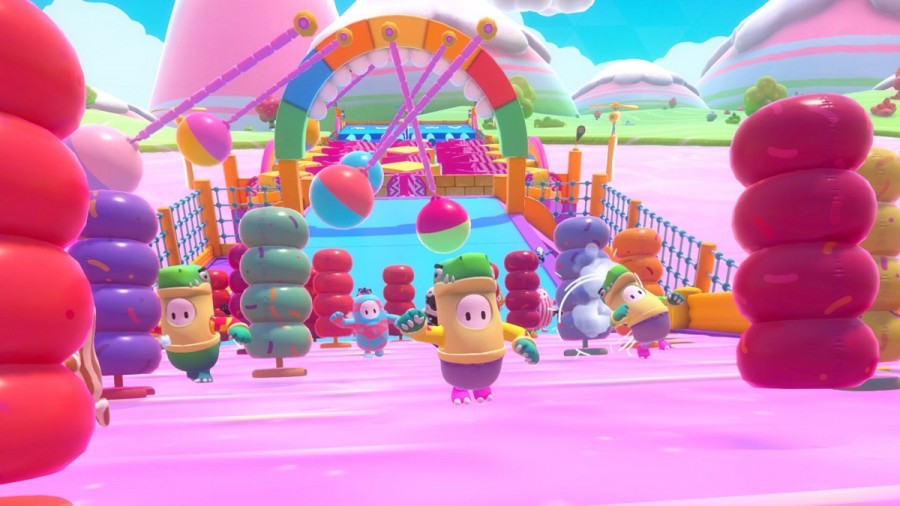 Fall Guys Coloring Pages
Despite looking like a simple jellybean, the characters of Fall Guys are iconic, usually representing some fantasy of food, object, animal and many others.
Some of the most famous costumes are the hot dog, dove, chicken, T-Rex, triceratops, hunter and many others. There are hundreds of fantasies, so it is impossible to name them all.
The advantage of Fall Guys characters is that they are easy to color, allowing a wide choice of colors and variations. It is worth remembering that in order to have good results, you should follow the following tips:
Use sharp points to provide the best result;
Do not hold the pencil close to its tip;
Test with pencils before using;
Remember: You can mix colors;
Not everything is necessary to paint;
Hold firmly for stronger tones;
Paint using the correct colors, no inventing;
Consider the colors of jelly beans when coloring;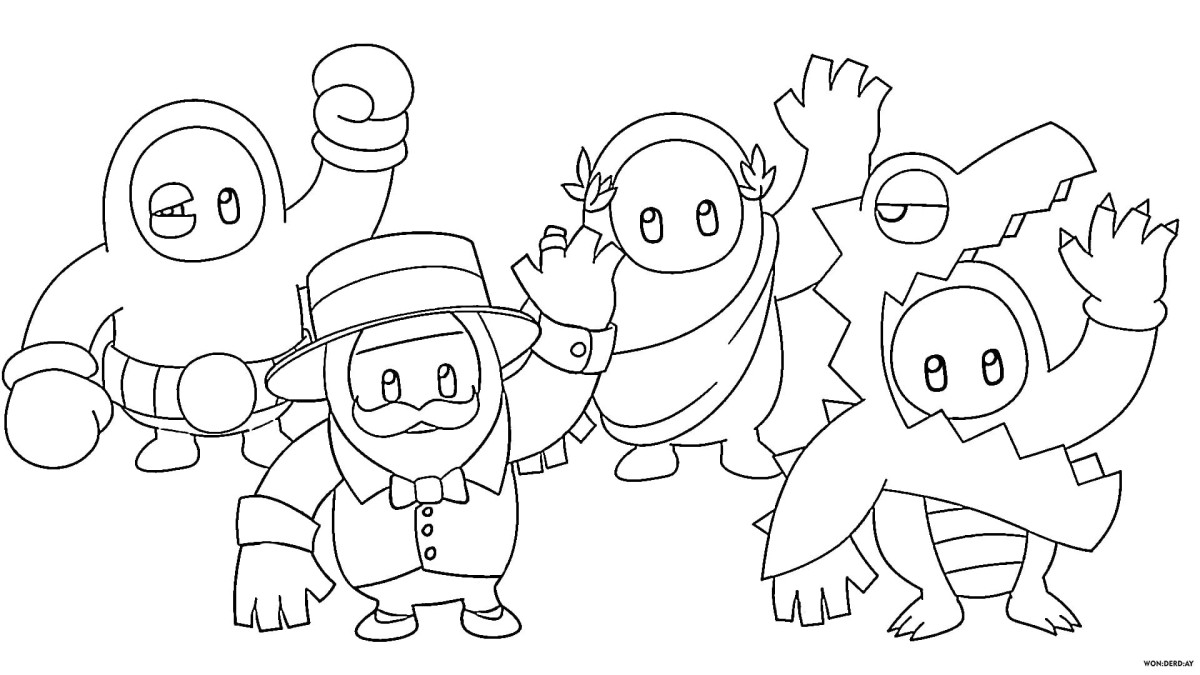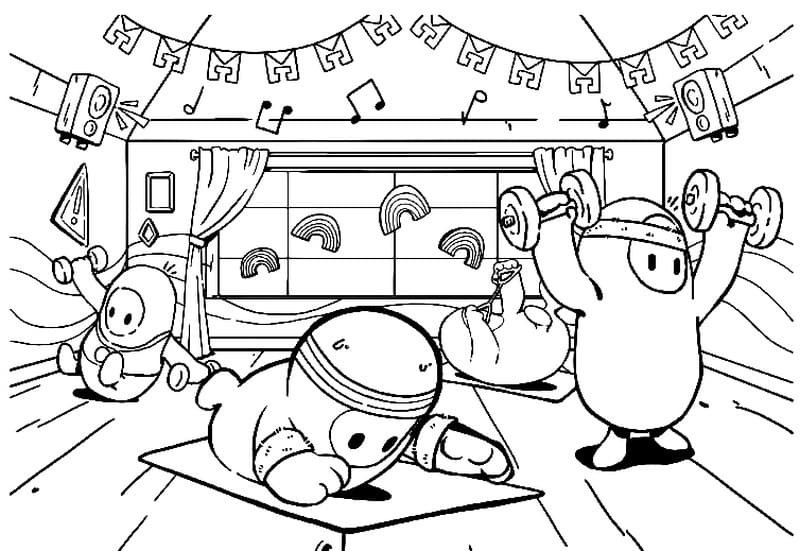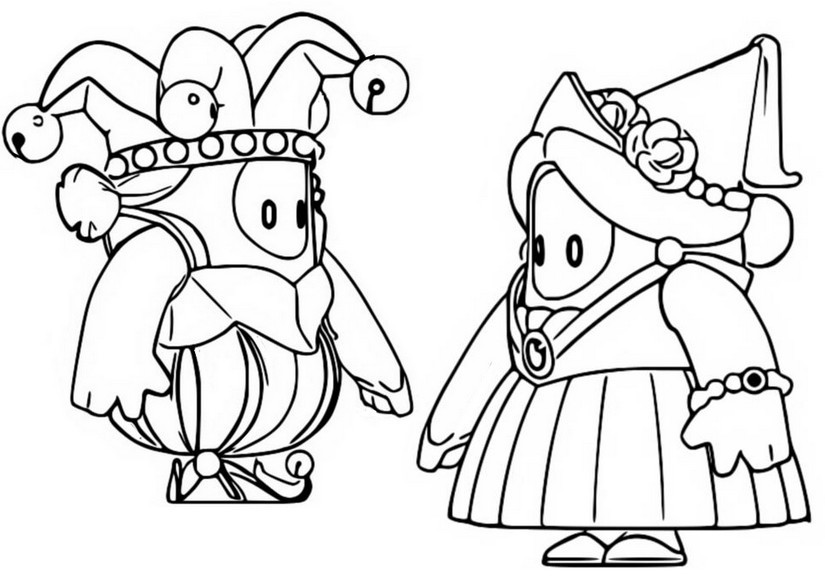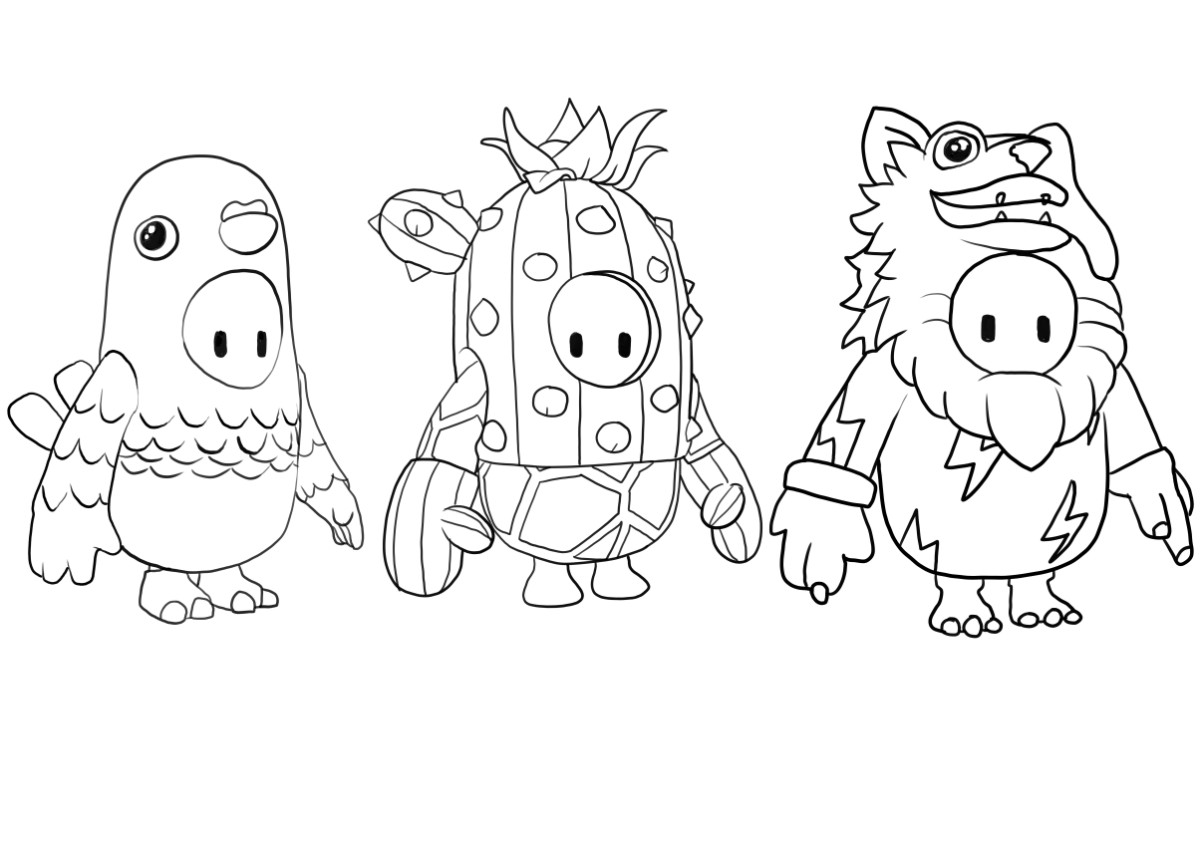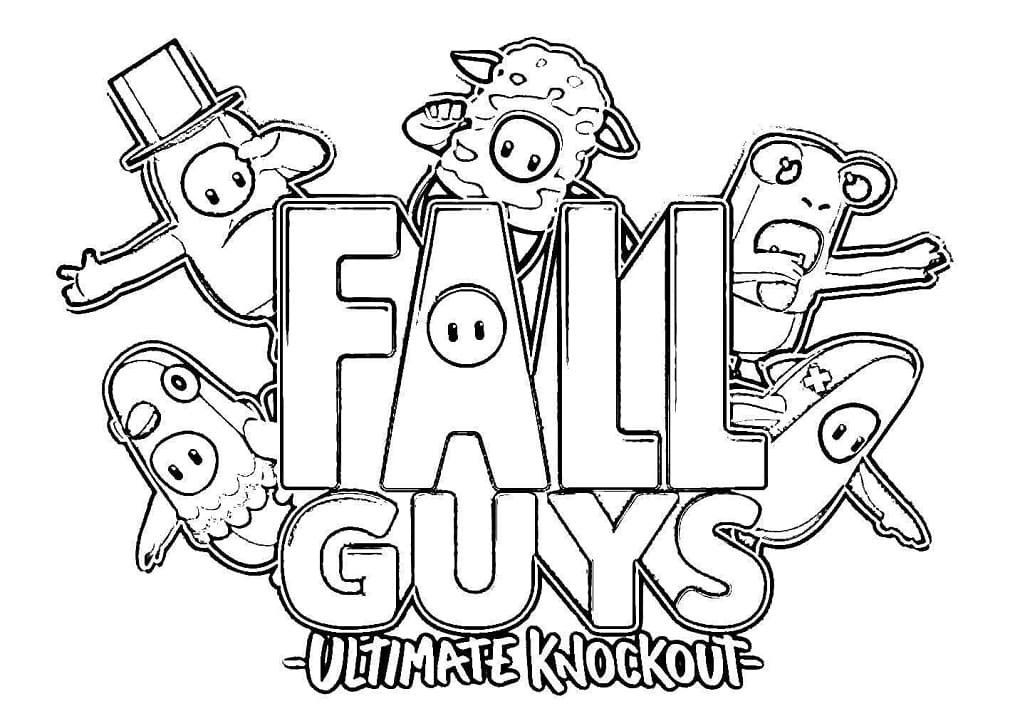 Fall Guys characters coloring pages
Below we have Fall Guys characters to color with your favorite costumes.
pineapple for coloring
Below we have a costume of Pineapple, a very peculiar fruit from the world of jelly beans: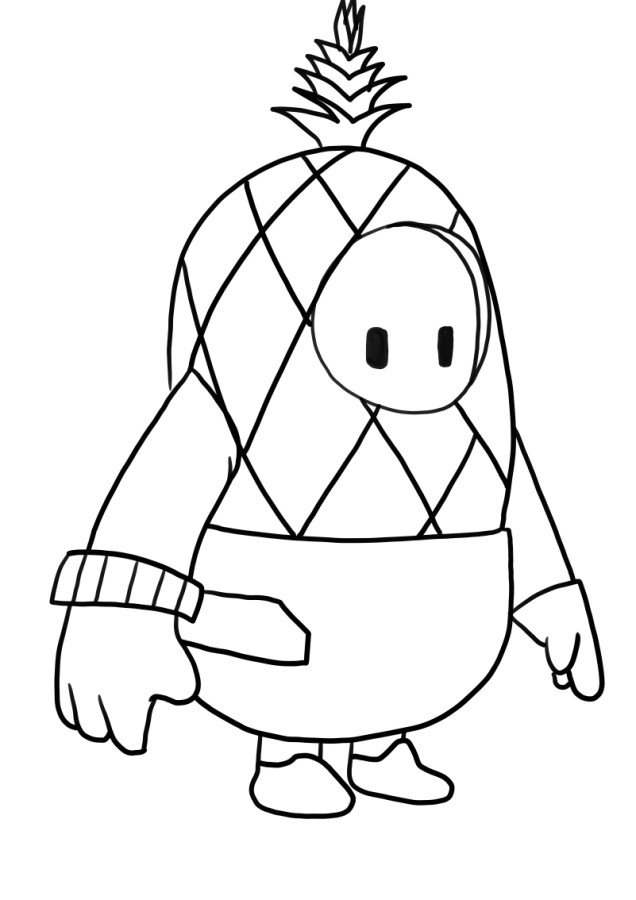 dove for coloring
Below is the iconic Dove costume: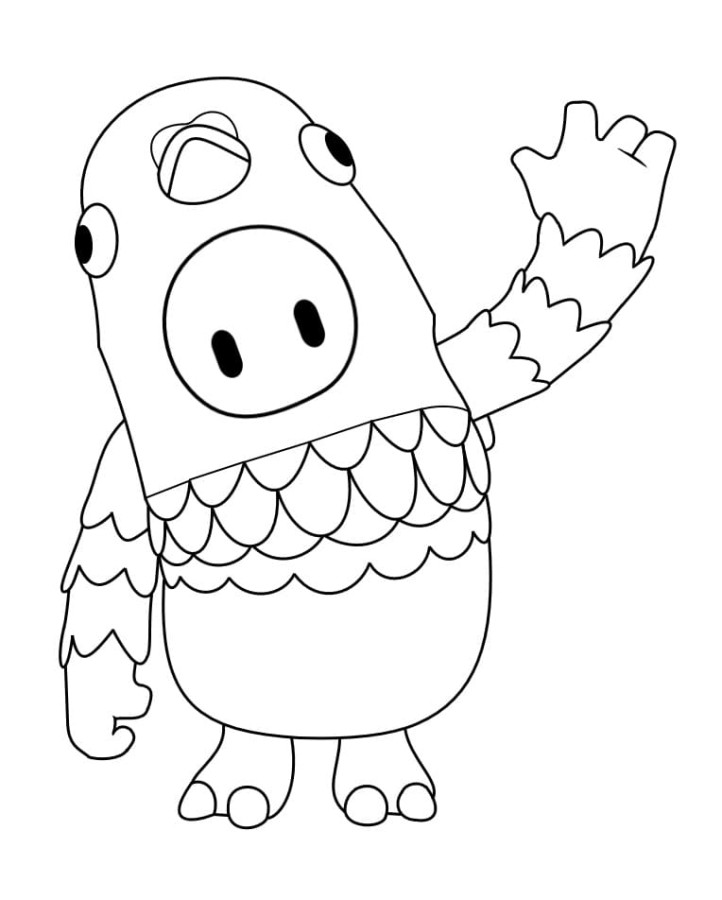 Bubblegum with Among Us?
Is it just me or is the drawing below holding a mini Among Us? Or It could just be another jellybean, but those eyes deliver.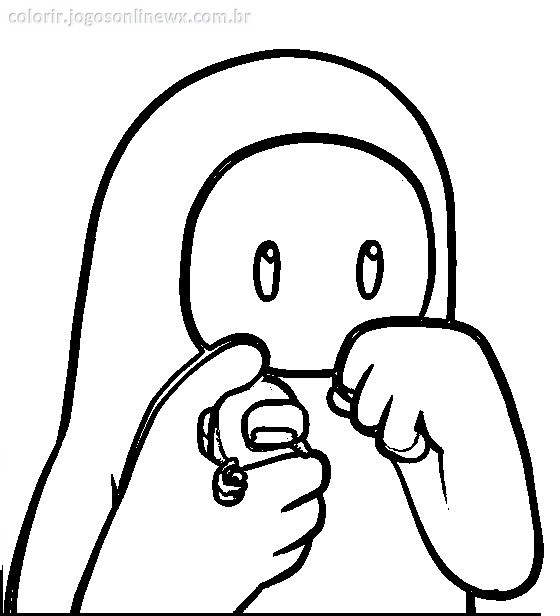 Hot Dog Coloring Page
Below is the famous Hot Dog costume: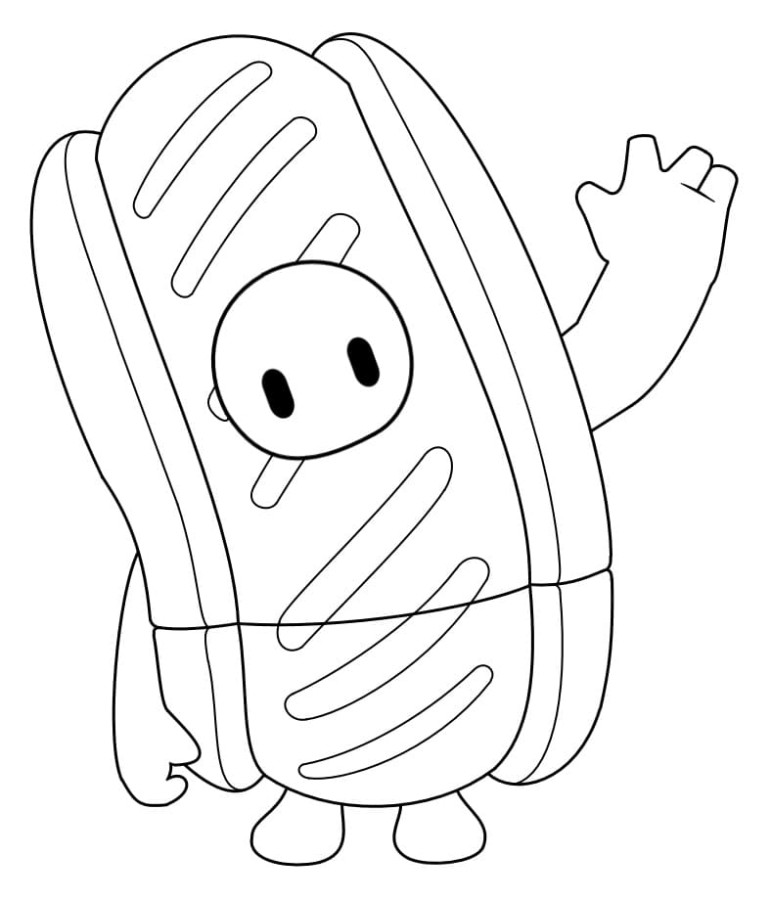 Other Fall Guys Coloring Costumes
Below are costumes that I can't remember or name, but some are obvious: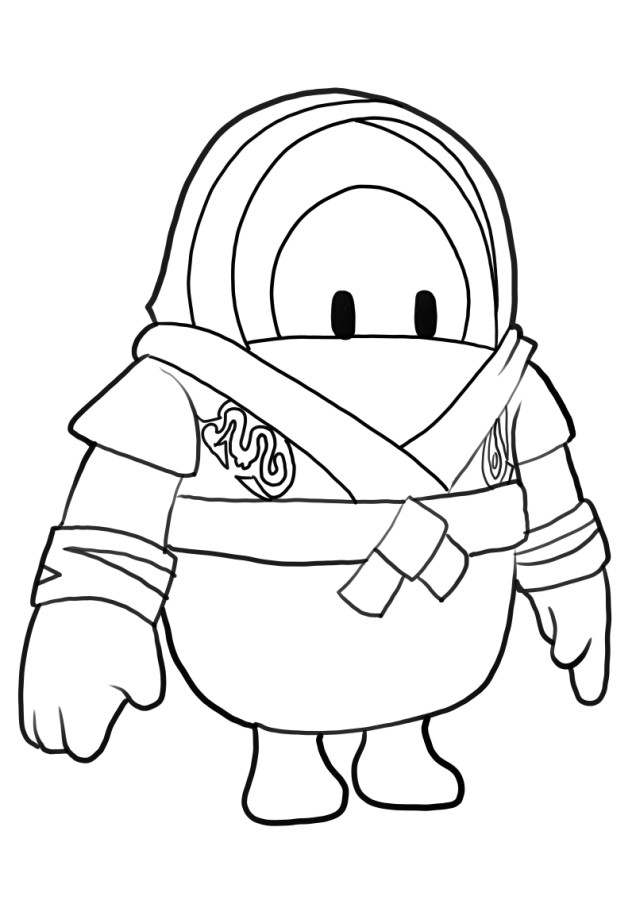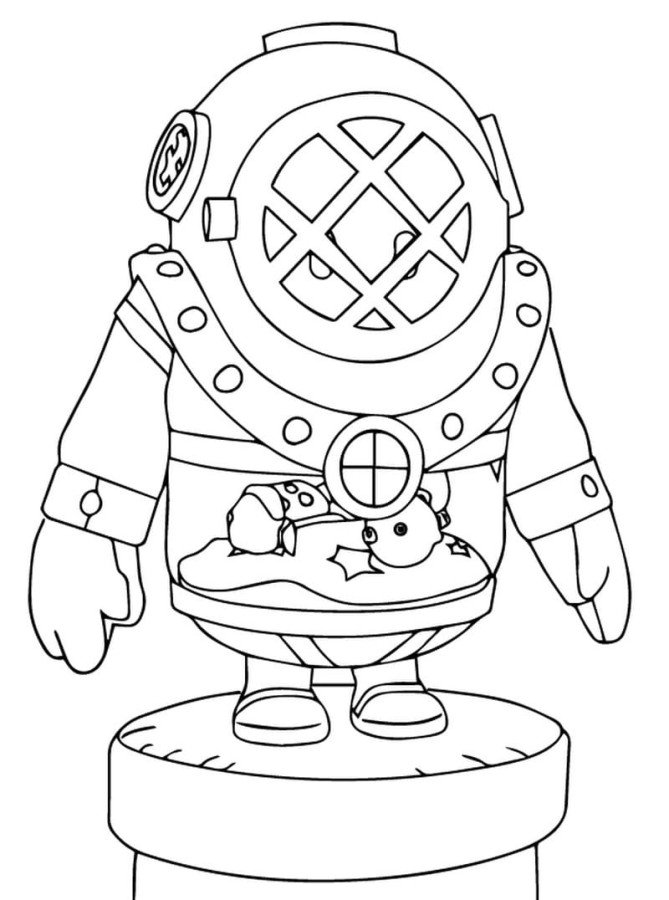 Learn to Draw Fall Guys Characters
Before we share the coloring images, we also recommend the courses on the site Domestika a platform full of courses in drawing, designer, art and painting.
Below we will leave some videos that teach you how to draw the characters of Fall Guys, so you can draw any skin regardless of whether you find the coloring page on Google or not.
I hope you enjoyed the drawings we share in this article! If possible, share and leave your comments. If you have suggestions or want more designs, just say so!