Hi, this is Kevin from Suki Desu and in this article I want to talk about my 10 favorite anime. for this I prepared 2 options, a video for those who don't like to read and a complete and detailed article.
First I would like to let you know that I don't want to place an order or ranking of the best anime. It's just that the first ones that appear have a higher value than the last ones on the list, but I find it impossible to decide a position of first and second place, since they are different genres.
Also remembering that this article is my opinion, you can be sure that I will list a lot of unknown anime on this list and some honorable mentions. Hope you like it and also leave your list in the comments.
In addition to the list, I also made a video on my channel. I'm better at writing than talking, but it took me days to make this simple edit, so I hope you like it:
My top five favorite anime
The anime below are the ones I have the most difficulty choosing a position for them.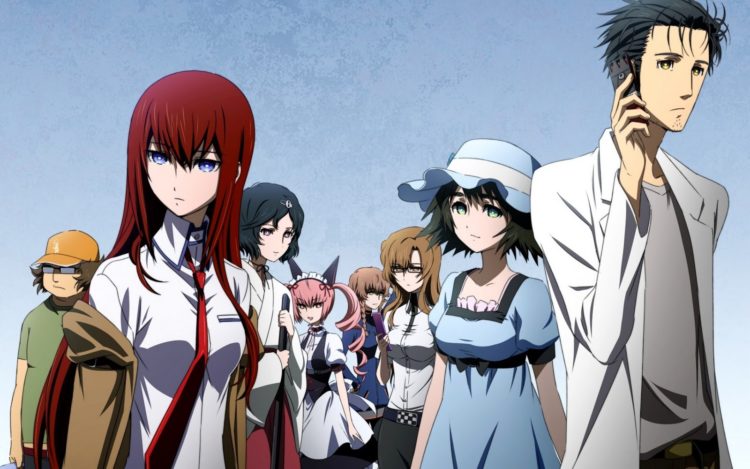 Steins;Gate – The best time travel anime
Steins;Gate – This anime is based on a 5pb Nitroplus Visual Novel and its first season was released in 2011 by WhiteFox studio. The first 11 episodes are slow and might be boring for some, but I don't know any human being that has finished this anime and hasn't placed it in their top 10.
To me Steins;Gate is the best drama, comedy, thriller, action, romance, psychological and time travel anime on the face of the earth. He manages to surprise beyond what you'd expect, even with his movie and new season that tell an alternate timeline just as good as the first.
The synopsis seems simple, as I don't want to give away spoilers. It's a group of friends where the protagonist is kind of crazy and discovers a way to travel through time. Trust me! Watch and survive until episode 12! You will not regret!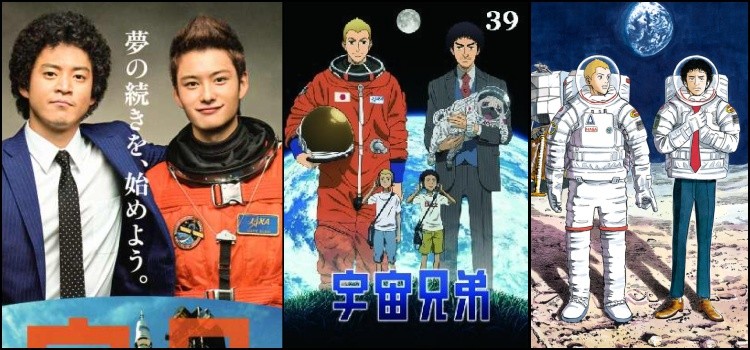 Uchuu Kyoudai – Space Brothers – Brothers in Space
We already talked about it here on the site, one of the best anime that no one knows. Uchuu Kyoudai is a manga written by Chūya Koyama and won the anime by studio A1 Picture in 2012 with 99 episodes.
Uchuu Kyodai is without a doubt one of the best slice of lice with suspense, comedy and action I've watched in my entire life. Watching this anime is comforting and makes you want to watch the next episode, which was hard since only one fansub subtitled, and still rolled around for it.
This anime is aimed at the Seinen (young-adult) audience and tells the story of 2 brothers with the dream of being an astronaut. Despite being a simple synopsis, the anime surprises and entered my favorite anime list!
I strongly recommend you to give this masterpiece a chance! His success in Japan was such that every week he disputed the top of the Japanese rankings, he even received a quality Live Action.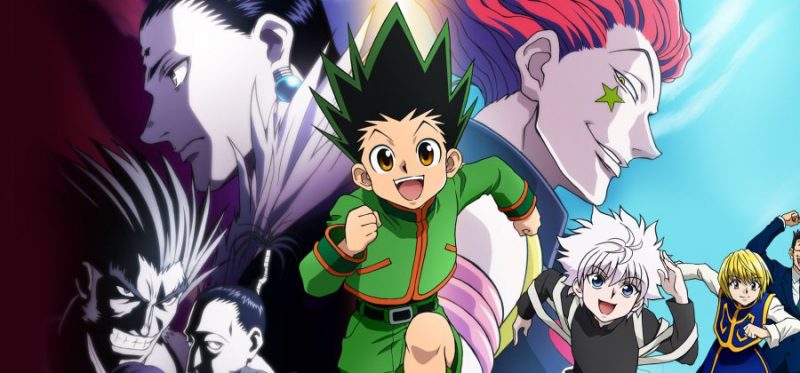 Hunter x Hunter – My favorite shonen
Hunter x Hunter is a very popular masterpiece, it doesn't have much to add. But Hunter x Hunter was one of the few trendy shounen anime that attracted me, since I was never interested in Naruto, Bleach and One Piece.
This work has been written by Yoshihiro Togashi since 1998 and is still in release today, despite huge gaps. It received 2 anime adaptations, where it divides different opinions, I prefer the new MadHouse version released in 2011.
The anime tells the story of a young man named Gon who looks for his father and takes a test to become a Hunter and have various privileges. He gets together with a group of friends and thousands of different things happen. The anime is very good, especially in the other arcs where the story advances in an unimaginable way like most shonen.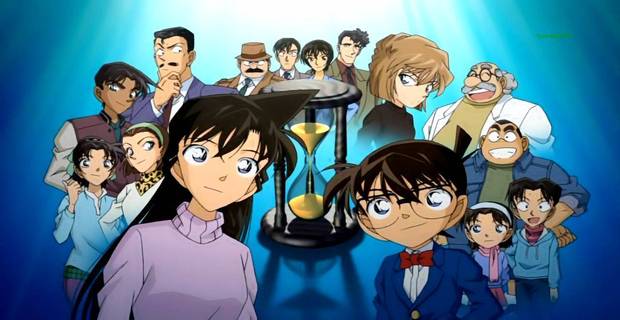 Detective Conan - One of the greatest anime of all time
Detective Conan is a classic aired since 1996 and written by mangaka Gosho Aoyama. This Japanese TV phenomenon exceeds 800 episodes and 20 films, and manages to be the best investigation and suspense anime, giving a beating to American series of the genre.
Despite the childish content and a somewhat repetitive style, every episode is a different case, even though the work has a main story that seems to be one of the biggest conspiracies in the universe. This is one of those anime that even my mother watches, it teaches many things about Japanese culture. Perhaps this work is responsible for making the Japanese so intelligent.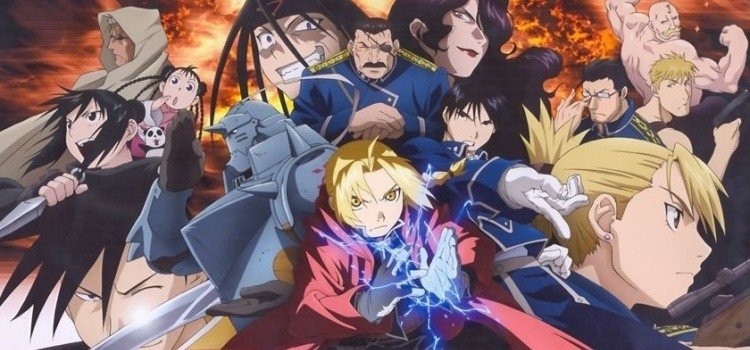 FullMetal Alchemist Brotherhood
Fullmetal was basically the first anime I watched subtitled and following weekly. I think most people already know this one, since it occupies the first place in the BAD. It had 2 anime versions, the most recent one based entirely on the manga is called Brotherhood and was released in 2009. This classic manga has been written by Hiromu Arakawa since 2001.
The anime tells the story of 2 brothers who lost their mother and try to resurrect her by breaking an alchemy taboo. One of them loses all body and has his soul trapped in armor and the other loses an arm and a leg. The 2 try to go after the philosopher's stone to recover their bodies while facing a huge conspiracy involving the entire country.
The rest of my top 10 best anime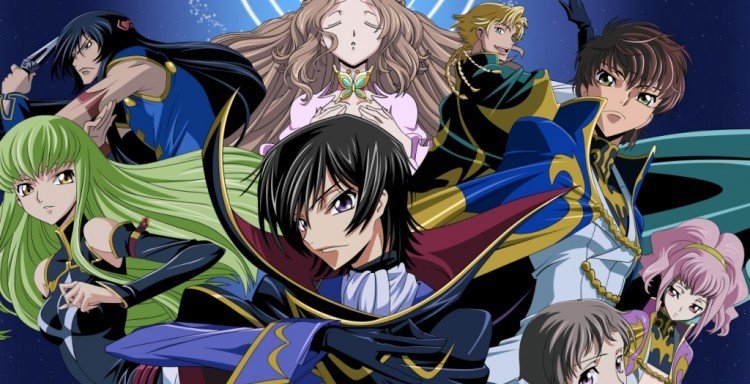 Code Geass: Lelouch of the Rebellion
An original anime released by Sunrise in 2007 involving meka, wars and psychological thriller. Some question the graphics, the direction and the fact that it has mecha, but this anime is still one of the best I've watched in my life. I marathoned the 50 episodes myself in less than 24 hours.
The anime shows the world being taken over by an Empire and a super smart guy trying to destroy that empire using a special ability he received that allows him to order the person to do something (he needs to look them in the eye, and he only does it once per person) . The plot is very good and has one of the best anime endings of all time.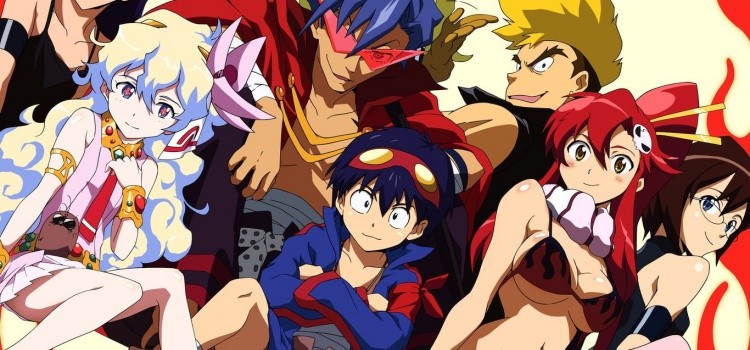 Tengen Toppa Gurren-Lagann
Another anime involving mecha that was released in 2007 based on the manga by Kazuki Nakashima. Although the traits of the anime bother most, the anime manages to be impactful and conquer you despite all the proposed unreality.
The anime tells the story of 2 friends who live underground but who finally manage to get out of there, but they have to face beings that want to send them back underground. It seems like a simple firstfruits, but the anime goes much further, even the author smoking a little.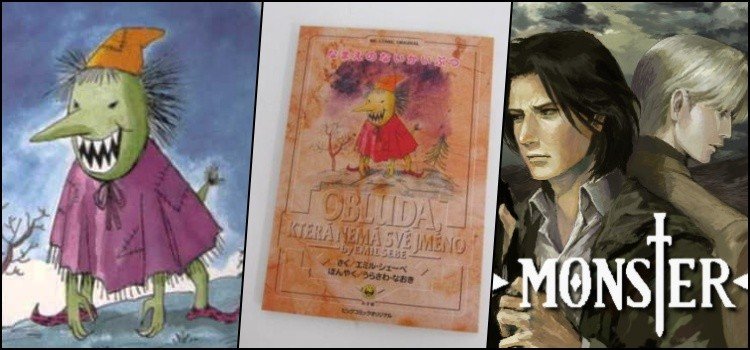 Monster – An incredible thriller
Another anime that I took a while to watch for fear of the graphics and the fact that it's old. Another artwork by Madhouse with 74 episodes released in 2004 and based on Naoki Urasawa's 1994 manga.
You already know that the anime is going to be good when it starts quoting an apocalypse text with a sinister song. Despite the name monster, the anime has nothing supernatural about it. It only tells the story of a doctor who is accused of murdering people, the real killer being a child he saved.
This child becomes a merciless serial killer, so the doctor goes after it trying to catch this serial killer and prove his innocence.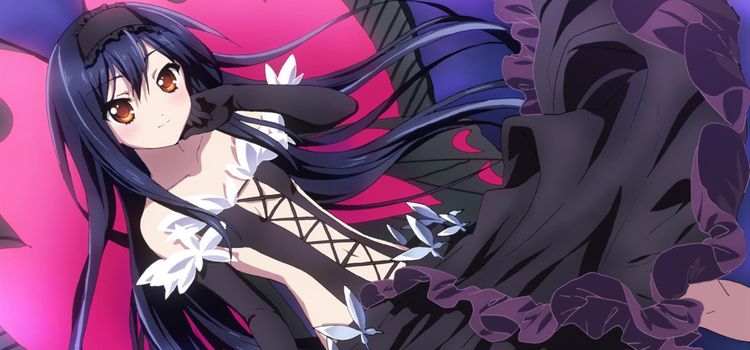 Accel World – I think it's much better than SAO
Accel World is from the creator of Sword Art Online, Reki Kawahara. Based on a Light Novel, the anime was released in 2012 by Sunrise and was not so successful, sacrificing the chances of a new season.
In Accel World we have a futuristic world where people enter a virtual world and augmented reality with the greatest ease. A failed boy receives an invitation from the most popular girl in high school to register for a mysterious fighting game that lets him use a brain-speeding skill by pausing time around him.
Still I believe that Accel World's story with a weak protagonist and a badass girl works better than Kirito's overpowered. Some criticize the anime precisely because the character is not strong and good-looking, and mainly for looking like a chibi little fat.
I'm in doubt to choose the 10 anime on the list
There are many anime that I would like to put in the top 10 of all time. So instead of giving an honorable mention, I'll put them all as if they were among my 10 favorite anime. They are:
Ore no Imouto Ga Konnani Kawaii wa ke ga nai – I don't know why, but it marked me;
Re Life – Best romantic drama;
Shokugeki no Souma – Best cuisine;
Sidonia no Kishi – What a breeze is this;
Boku no Hero Academia – Best Shonen:
Kiseijuu – Best Action;
Nana – Best female drama;
Zero no Tsukaima – Marathon, very good;
Aldnoah.Zero – Best OST;
Golden Time – Best romantic comedy;
The fact that I mention better doesn't mean that I can consider others better. The anime mentioned above were at some point among my TOP 10 until others appeared that took them off the list.
I hope you enjoyed my list, and I hope you watch all the anime mentioned in it! We appreciate the shares and hope to see your best anime list in the comments.