Currently Korean bands have been successful all over the world. The most popular at the moment are BTS.EXO and TWICE. But the origin of music in Korean pop culture is not so recent. It can be said that it began in 1885 when he had to implement American and British folk songs in a school. In Korean this was called changga. And although it was cultural from another region, the songs were sung in Korean.
The first Korean pop album was in the year 1925 called Yi Pungjin Sewol (This Tumultuous Time) by Park Chae-seon and Lee Ryu-saek. South Korean music culture began to develop in the 1990s with a mix of styles such as rap and rock. But it wasn't until the early 2000s that South Korean music groups began to expand, paving the way for BTS, EXO, and TWICE as we know them today.
A song that became very popular and that opened doors for people to be more interested in South Korean culture was the music video "Gangnam Style" by rapper PSY. This 2012 clip was the first You Tube video to reach 1 billion views.
Currently, the Korean music and drama entertainment market makes millions annually and bands like BTS, EXO and TWICE are only growing. Let's see now the most outstanding aspects of these bands that are growing more and more worldwide.
BTS (Bangtan Sonyeondan)
fandom name: ARMY – Adorable Representative MC for Youth
Members: Suga, J-Hope, V, Jin, RM, Jimin, Jungkook
sucks His name is Min Yoon-gi (민윤기), he was born on March 9, 1993 and is originally from the city of Daegu. He is a rapper and record producer and became interested in music in the fifth grade of elementary school and at age thirteen began writing his own songs. At 17, he joined a rap group called D-Town,
J-Hope real name Jung Hoseok (정호석) was born in Gwangju on February 18, 1994. The artist is a rapper, dancer. composer and music producer. J-Hope has always excelled in dance and has won several awards in the category. He started his career in 2012 as a street dance dancer.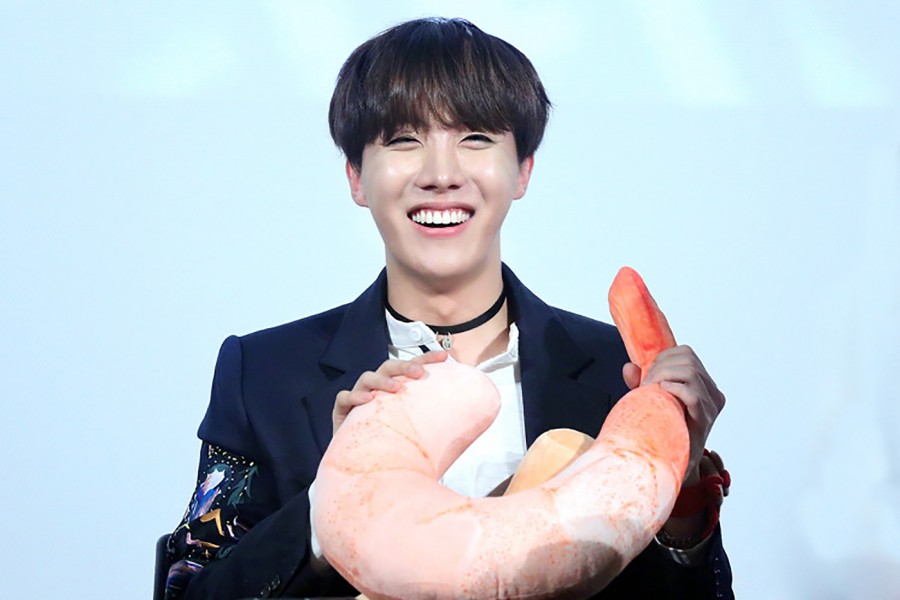 V who has the name of Kim Tae-Hyung (김태형) in addition to being a singer, he is also an actor and songwriter. He was born on December 30, 1995 in Daegu. Unlike the other members, he did not discover his talent in childhood, in fact he thought he would be a farmer like his parents, but he was discovered by a scout from the company Big Hit Entertainment to join the group BTS.
Jin his name is actually Kim Seok-jin (김석진) was born on December 4, 1992 in the city of Gwacheon. Jin was also discovered by a scout from the Big Hit company to be a model. At that time, he was studying to be an actor. It was the same year that he debuted as one of the members of BTS. He is a tenor and plays guitar. In the year 2018 he opened a Japanese style restaurant together with his brother.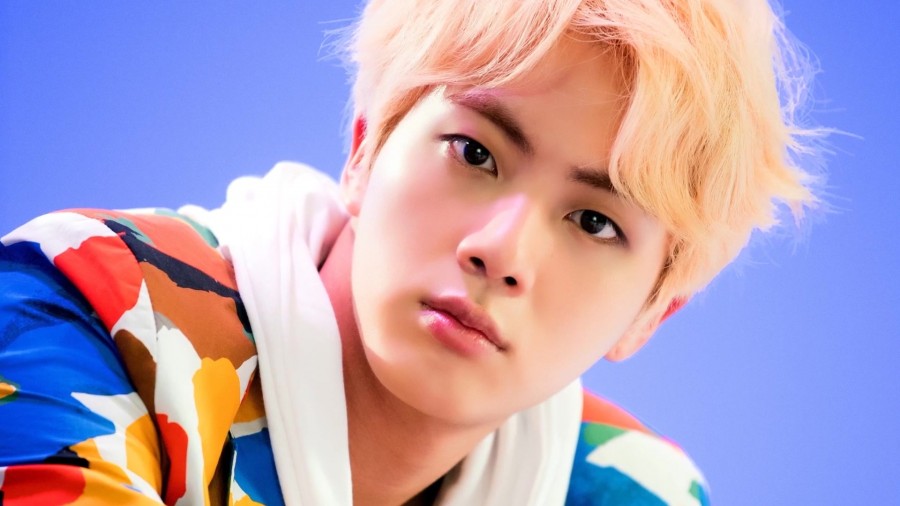 RM the acronym refers to Rap Monster in the past, but when adapting he said he prefers the meaning of Real Me. His real name is Kim Namjoon (김남준) originally from IIsan born September 12, 1994. He is a rapper, songwriter and record producer. In addition to his artistic talents, he stands out for his intellectual talents, he is among the 1,3% of the South Korean population with the best college entrance exam scores in the country. His IQ is 148 and he is also self-taught.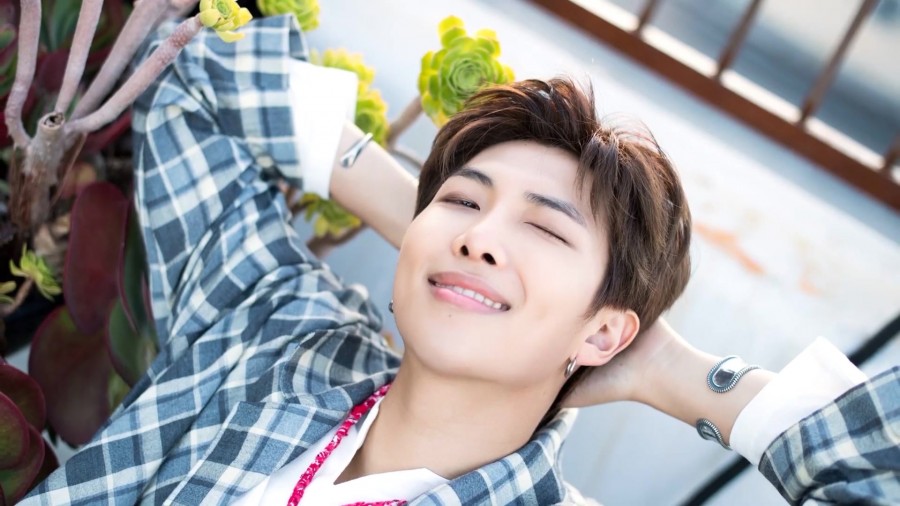 jimin or Park Ji-min (박지민) is also known as Baby J and ChimChim. He is from Busan, the second most populous city in South Korea. Jimin was born on October 13, 1995. When he was still in elementary school, he started his career as a dancer. Jimin is one of the most popular members. In 2018 he was ranked ninth most talked about celebrity on twitter and the eighth most tweeted musician in the world and the seventeenth best boyband member in history.
Jungkook Jeon Jung-kook is the youngest of the band, born on September 1, 1997 in Busan. Composer, dancer and music producer. In 2011, he received a proposal from seven companies, but in the end he ended up with Big Hit. He was officially recognized on the release of the group BTS with the single 2 Cool 4 Skool that would be the first song of his school trilogy.
BTS Trajectory (Bangtan Sonyeondan)
The Korean band BTS also known as Bangtan Boys (방탄소년단) emerged in 2013 through Big Hit Music. The official debut was the same year on June 13th with the release of the single "No More Dream". The group became so popular that in 2018 they were among the most influential South Korean celebrities.
The first mini album was released in September 2013 titled O!RUL8,2 consisting of 10 tracks. The second was the following year, also with 10 tracks with the theme Skool Luv Affair. On March 7, 2014, Japanese versions of songs from the 2 Cool 4 Skool album were announced.
In April 2015 the third mini album was released, The Most Beautiful Moment In Life pt.1. The second part of this album was only released in November. In 2015 he had the Japanese tour BTS's First Japan Tour-Wake Up: Open Your Eyes. Since then, BTS' success has only increased with 3 world tours and 4 Asian tours.
10 facts about BTS
1 – The band has 6 videos with more than 1 billion views;
2 – BTS participated 3 times in the UN General Assembly;
4 – In 2019, J-Hope was elected the richest member of BTS;
5 – BTS's official channel has become the most profitable K-pop channel on the platform;
6 – BTS channel on You Tube has more than 57 million subscribers and a total of 12 billion views on all videos;
7 – BTS was originally a hip-hop group;
8 – The group started to form in 2010;
9 – The first member of the band was RM and the last was Jimin;
10 – The music "Spring Day" completed 240 consecutive weeks in the Top 100 of Melon's (South Korean music service) most listened to chart.
EXO (Exoplanet)
fandom name: EXO-L (from "Love")
Members: Suho, Chen, Baekhyun, Chanyeol, Lay, Kai, Sehun, Xiumin, DO
Suho who is named KimJun-myeon (김준면) he was born on May 22, 1991 in Seoul City. In addition to being a singer, he is dedicated to the life of an actor. He officially started his career as a singer on his debut in the band in 2012 and his acting life began two years later in the series. Prime Minister and I. He so far has 6 movie appearances, 3 theater roles and 12 TV shows. 8 songs used by the group he composed.
Chen is the stage name of Kim Jong-dae (김종대) born in Siheung on September 21, 1992. He started his career as part of the group in 2011, but only debuted the following year. He has 5 awards won so far. The company SM Entertainment confirmed Chen's solo debut in March 2019, with the release of his first EP called April, and a Flower.
baekhyun also called Byun Baek-hyun (변백현) was born in the city of Bucheon on May 6, 1992. He sings, dances and acts. His career began at the age of 11 when he began training to be a singer.
Chanyeol or Park Chan-yeol (박찬열) was born on November 27, 1992 in the capital of South Korea. When he was in elementary school he started playing the drums and as a teenager he participated in the band at school. He joined the band EXO in 2012 and the beginning of his career as an actor was in the year 2015 in the movie Salut d'Amour.
lay is the stage name of Zhang Yixing (장이씽), he is Chinese, born in Changsha City on October 7, 1991. He is a singer, songwriter, producer, dancer and actor. He started his career in 1998, he was very young at just 6 years old. We The People. He played a few more roles on Chinese TV until the year 2008 when he went to South Korea's agency SM Entertainment. But it was only in 2012 that he joined the EXO group.
Kai his real name is Kim Jong-in (김종인) he is from the city of Suncheon, he was born on January 14, 1994. In addition to music as a rapper he acts, dances and is still a model. His career began with jazz and ballet at the age of eight. He joined SM Entreinment in 2007 and received training in singing, dancing and acting.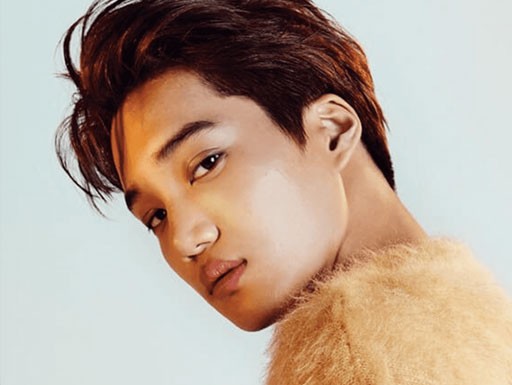 Sehun or Oh Se-hun (오세훈) was born on April 12, 1994 in Seoul. He joined SM Entreinment at just 12 years old after being discovered by a talent agent. He is also successful as an actor, in 2018 he was cast as the protagonist of Dokgo Rewind and that same year he played several roles in TV shows. And her work as a model is outstanding for participating and modeling for big brands like Louis Vuitton and Dior.
OF his name is Do Kyung-soo (도경수) he was born on January 12, 1993 in the South Korean city of Goyang. He also has works as an actor. His first acting role was in the series It's Okay, That's Love. But as a child, he participated in singing competitions. He was called up to SM Entertainment in 2010 and stayed for 2 years until he officially joined EXO. He participated in 9 films.
EXO's trajectory
Korean band Exo debuted on April 8, 2012 initially with 12 members divided into two groups of 6, EXO-K and EXO-M with songs in Korean and Mandarin. But it currently has only 9 members. The division was as follows: EXO-K: Suho, Baekhyun, Chanyeol, DO, Kai, Sehun EXO-M: Xiumin, Luhan, Kris, Lay, Chen, Tao
Luhan, Kris and Tao left after filing a lawsuit to cancel the contract. The first single to be released was mama. In 2013 it launched the XOXO the first album of EXO's career. That album sold 1 million copies and this record led to them being the first K-pop artist to surpass that figure. from 2014 to 2017 they were the most powerful celebrities by Forbes Korea magazine.
The album overdose it was the best-selling album in South Korea in 2014. The group entered the Guinness Book as the band that won the most Daesang at the Mnet Asian Music Ward awards. The band collects more than 100 awards received.
10 facts about EXO
1 – Chen posted a message saying that he no longer wants to receive gifts from his fans so that there are no misinterpretations for him using some gifts and not others;
2 – Chayeol became interested in music after watching the movie Rock School;
3 – In 2014 Kris launched a lawsuit against the company alleging that his health was disregarded and that the group was treated as a trade, among other accusations;
4 – Suho was the first member to join the agency;
5 – Suho, Baekhyun, Chanyeol, DO, Kai, Sehun became ambassadors for the Young Korean Red Cross in 2012.
6 – The member who learns the choreography the fastest is Lay;
7 – According to Suho, EXO will exist until the last member;
8 – In 2014 Luhan launched a lawsuit against the agency and claimed to be treated differently from the other members and to have health problems;
9 – In 2015 Tao also filed a lawsuit against the agency to cancel his contract;
10 – In 2016, several EXO members spent some time doing solo activities.
TWICE
fandom name: once
Members: Nayeon, Momo, Jeongyeon, Sana, Mina, Jihyo, Chaeyoung, Dahyun, Tzuyu
nayeon or In Na-yeon (임나연) was born on September 22, 1995 in Seoul. In 2010 she started as an intern at the agency JYP Entertainment and initially the goal was for Nayeon to be part of a group that would be called 6mix, but it never really existed. To get into Twice she had to participate in a Minet talent show.
momo or Momo Hirai (平井 もも) is original Japanese from Kyoto, she was born on November 9, 1996. She was fond of dancing since childhood and was interested in her artistic career. She was discovered by the agency JYP after they saw a video of her dancing along with her older sister. The two were called by the agency, but only Momo passed the auditions. However, the beginning of his career was with the group Twice.
jeongyeon or Yoo Jeong-yeon (유정연) is from the South Korean city Gyeonggi. She was born on November 1, 1996. She also passed the auditions and managed to join the group where it was her first professional job as a singer. In 2016 she and her older sister presented to the music show Inkigayo for 7 months.
healthy Minatozaki (湊崎紗夏), known only as Sana is Japanese, originally from Osaka. She was born on December 29, 1996. She was discovered at age 15 and soon after she participated in auditions in April 2012. Sana has hosted 3 tv shows in 2016, 2017 and 2019.
Mine Myõi (名井南) or simply Mina is American and was born on March 24, 1997 in San Antonio, Texas, but grew up in Japan. Since she was a little girl, she loved to dance and did ballet for many years. She was found by a JYP talent scout. In 2014 she went to South Korea for JYP to become a Korean pop singer. She debuted in the group Twice in 2015, but in 2019 she was away from the group for 3 months due to anxiety and insecurity issues.
Jihyo Park Ji-hyo (박지효) was born on February 1, 1997 in Gyeonggi, South Korea. She started her career with JYP at just 8 years old and up until the time of her debut in Twice at age 18, she received training through the agency. She was voted by her groupmates to be the leader of the band.
Chaeyou or Son Chaeyoung (손채영) is from Seoul and is the youngest of the group. She was born on April 23, 1999. She is also a rapper, songwriter, producer, and dancer. She started modeling for a children's magazine at a young age. She took singing and dancing lessons. His first JYP audition was at age 14. She has 8 song compositions.
Dahyun is the stage name for Kim Da-hyun (김다현). She was born in Gyeonggi on May 28, 1998. She is also a presenter, rapper and model. Dahyun in 2017 was among the most popular celebrities in south korea. She also knows how to play the piano. Her career officially started with Twice in 2015. She has 5 own compositions.
Tzuyu is called Chou Tzu-yu (周子瑜) and is of Taiwanese nationality. She was born Tainan on June 14, 1999. She was discovered by Taiwanese talent scouts in 2013 and in the same year she moved to the capital of South Korea to join JYO Entertainment. Tzuyu went through 2 years of training before starting his career in Twice.
TWICE's trajectory
The Korean band Twice (트와이스) debuted on October 20, 2015 and was selected through the reality show Sixteen. Fame arrived the following year with the single "Cheer Up" being the best single of the year. The next single called "TT" led for 4 straight weeks. The album Twicecoaster: Lane 1 was the best-selling K-pop album of 2016.
the albums tweetsgram of 2017 and the eyes wide openn of 2020 are Korean, already BDZ from 2018 and &Twice 2019 are Japanese albums. In 2018, the film telling the story of the group called Twiceland was released, released in 2018. The first award to be received by Twice was at the 2015 (same year of release) Mnet Asian Awards 2015, and the following year the award for best New Artist.
The group continued to receive more awards and for sure more to come. In August 2021 Twice became the girl group with the most clips with over 300 million views, surpassing even other groups like BTS and Blackpink.
10 facts about Twice
1 – Jeongyeon was removed again in August 2021 to treat anxiety and panic syndrome;
2 – The name that Jeongyeon was given at birth was Kyung-wan, but she thought it was a male name. So she changed her name to Jeong-yeon when she was in third grade, it was a legal process;
3 – The group has 3 Japanese members;
4 -The group is called Twice because the objective is to conquer the fans first (once) by the ears and later (twice) by the eyes;
5 – Jihyo was the member who had the longest training time at the agency;
6 – Twice is one of the groups that participated in Weekly Idol with the shortest debut time;
7 – TWICE has amassed more than 3 billion streams on Spotify, making him the fastest Korean artist in history to reach the milestone;
8 – The group has songs in Japanese and Korean;
9 – As of June 2017, the album has sold over 135,000 copies in one week, setting a two-year record for the biggest sales week for a Korean artist in Japan;
10 – On October 1, 2021, the group's first single is released completely in English at 1 am.